Pocono key for drivers on bubble
BY foxsports • August 2, 2013
Jeff Gordon, Kurt Busch and Brad Keselowski all are NASCAR champions who have won at Pocono.
That's not the only thing these drivers have in common. While all three are currently in the top 15 in the point standings with six races remaining in the Chase for the Sprint Cup — there's not a single win among them in 2013.
If the Chase started tomorrow, Gordon, who is 10th in points, would be locked in. But 11th-place Tony Stewart trails the four-time champ by just one point. Twelfth-place Martin Truex Jr., whose deficit to Gordon is five points, is nipping at his heels as well.
Should Gordon bobble and fall behind Stewart and Truex, he would be eliminated from the Chase since the other two drivers have wins.
For Gordon, Pocono could be a game changer. Of the remaining races to decide the Chase, it's the track where Gordon has enjoyed the most wins (six). Certainly, he's no slouch at Bristol and Atlanta, where he's won five times at each track. But two of his last four career wins came at Pocono's 2.5-mile "Tricky Triangle" — including last August.
On Sunday, Gordon will make his 42nd start at Pocono, and it will come on his 42nd birthday.
"It's a good track for us, a good place for us to come and fight and do battle like what we've been used to doing this year and last year, to claw our way into the Chase," said Gordon, who qualified 22nd.
"There's not enough points that are safe enough, and you want to get those wins to try to secure things up for you. We've got a lot of tough competitors that we're racing and battling with for 10th in points as well as this wild-card spot.
"To me, our focus is just getting out there and living up to our full potential and get some consistency out of it. It's been one of those years where we've seen guys, they hit on something and they go out and win the race and ... there is no way to predict when and who that is going to happen with.
"That's why we just have to continue to stay focused and work hard, because that could be us, and if it's not, then we have to make sure that we're knocking down those top-10s."
Keselowski, who is 13th in the point standings, trails Gordon by a mere six. But his winless drought dates back to Dover, 27 races ago. Although the defending champ started off the season strong, a variety of challenges — from a new car, a new manufacturer and penalties stemming from illegal suspension parts at Texas in April — has slowed the No. 2 Ford's progress.
Keselowski isn't making excuses. His team has been tested this year – and hasn't always passed with flying colors.
"There have been a lot of circumstances, but I thought we had the car to win the race probably five or six times, and half of those the yellow came out at the wrong time or I didn't execute the restart or we had a bad pit stop," Keselowski said.
"There has been a lot of talk about how Jimmie (Johnson) or Kasey (Kahne) or Matt (Kenseth) could easily have five or six wins. I think we could have five or six wins, and things just haven't all come together.
"The races where we have had the speed and execution, the strategy hasn't gone our way and the breaks haven't gone our way. The races where we haven't had speed to win, we have caught the strategy and execution but it didn't matter because we weren't fast. We haven't put all the pieces together, but I know they are there, and that is why I am more confident than perhaps those on the outside."
Keselowski won this race two years ago en route to his first Chase bid. On Sunday, he'll start 11th — but he wasn't pleased with his run.
"I am never satisfied," Keselowski said. "It is a pretty good improvement from where we were in practice, so that is good. I think we still need to find a little bit more though."
Should Keselowski lose on Sunday, his best shot to win would be Bristol, where he's scored two of his nine career wins. And if Kez doesn't win or race his way into the "playoffs" by Richmond, he'll be the first defending champion to miss the Chase since Stewart in 2006.
Kurt Busch also will celebrate his birthday on Sunday (he'll turn 35). How happy the celebration will be will likely depend on his results. Of the aforementioned champions, Busch's seventh-place finish here in June topped both Keselowski and Gordon.
Still, Busch has had his share of growing pains since moving to Furniture Row Racing with six races remaining in 2012. While the 2004 champ appears to be on the cusp of winning, Busch has been bitten more than once this year.
Busch is 14th in the point standings and trails Keselowski by seven points. When it comes to Pocono, however, his experience and record of two wins, nine top-fives, 13 top 10s and 449 laps led trumps his former Penske Racing teammate. Not surprisingly, the inaugural winner of the Chase is taking a pragmatic approach to the next six events.
"It's just not us battling to get into the top-10 in points, there are a number of teams also close to making the Chase, which makes it more difficult for everyone," Busch said. "It's going to come down to who makes the fewest mistakes and who has the least amount of bad luck in the next six races."
REALITY BITES
Ryan Newman knows it's simple economics.
And it's going to take more than 17 career Cup wins, including a Brickyard 400 victory last week, for potential employers to recruit the Stewart-Haas Racing lame-duck driver.
"I am in a situation where the phone has not rung off the hook with sponsors, or car owners, or manufacturers or any of that,'' Newman said. "I didn't expect it to, and I think some people kind of expect it to.
"I am working on what I need to work on, I feel, to be in a good, competitive position next year."
Still, the sponsorship climate is tough in NASCAR right now. Newman's displacement comes as one of Stewart-Haas Racing's team is fully funded and a second team is close. Kevin Harvick's arrival at season's end with Budweiser — a company willing to support twice as many races as Newman has for Quicken — certainly carries more weight in the driver's appeal than his stats alone.
Considering all the business factors, it's understandable why Newman remains grounded in reality.
"The [Brickyard] win helps," Newman said. "But it's not a light switch. It doesn't turn everything on bright. It helps and gives you a vision, but there is more to it than that.
"The $20 million sponsor just doesn't jump right after you. I wish it did, but it doesn't."
THE BLAME GAME
It's not the first time.
Jimmie Johnson is scheduled to qualify, but the car is still going through technical inspection — again. Four times, to be exact. The left rear tow was off by one-thousandth of an inch. So the No. 48 team is placed on the five-minute clock.
Drama ensues. Will the Hendrick Motorsports car clear inspection? Will the four-time champion make it to the grid? Will the track cool down even more before Johnson climbs into the car?
Instead of rolling off 24th, Johnson makes his qualifying run 28th of 42 cars. Then, lo and behold, he blisters the track record with a time of 180.654 mph and knocks Kyle Busch off of the pole.
"That's (B.S.)," Busch said under his breath. When Busch, who qualified second, was asked about whether Johnson's tech delay for the second time in three weeks offered an advantage, he acknowledged that his late draw was likely more beneficial.
"Probably not the clock that he was on, I don't think that made much difference, but just the draw that he had, being 20 cars later in general than us, I think that was certainly beneficial to him," Busch said. "A lot of these other teams figure out how to play by the rules. It seems like there's one that is sometimes late, quite often more than the rest."
Johnson bristled at the insinuation that the No. 48 was attempting to cheat the system.
"I wish that there was some master plan behind it all," Johnson said. "They are welcome to try it. They are welcome to experience the stress that goes with it. My heart was pounding out of my chest trying to get in the car and beat the clock. I don't wish that kind of stress on anybody.
"I think it's pretty awesome how we have been able to perform in those moments, but it's not what I want to go through."
NUMBERS GAME
6 — Drivers have swept both Pocono races in one season — Bobby Allison, Bill Elliott, Tim Richmond, Bobby Labonte, Jimmie Johnson and Denny Hamlin.
6 — Drivers broke the previous qualifying track record of 179.598 mph at Pocono Raceway, set by Joey Logano last June. Jimmie Johnson snagged the pole with a lap of 180.654 mph
350 — Texts from well-wishers on Ryan Newman's phone when he landed in North Carolina following his Brickyard 400 win.
SAY WHAT?
When Tony Stewart was asked how he was feeling at Pocono Raceway on Friday following a Sprint Car wreck at Ohsweken Speedway in Ontario, Canada, on Monday, he replied:
"You mortals have got to learn, you need to watch more Sprint Car videos and stuff," Stewart said. "It was not a big deal. It's starting to get annoying this week about that. That was just an average Sprint Car wreck. When they wreck, they get upside down like that. That was not a big deal."
---
---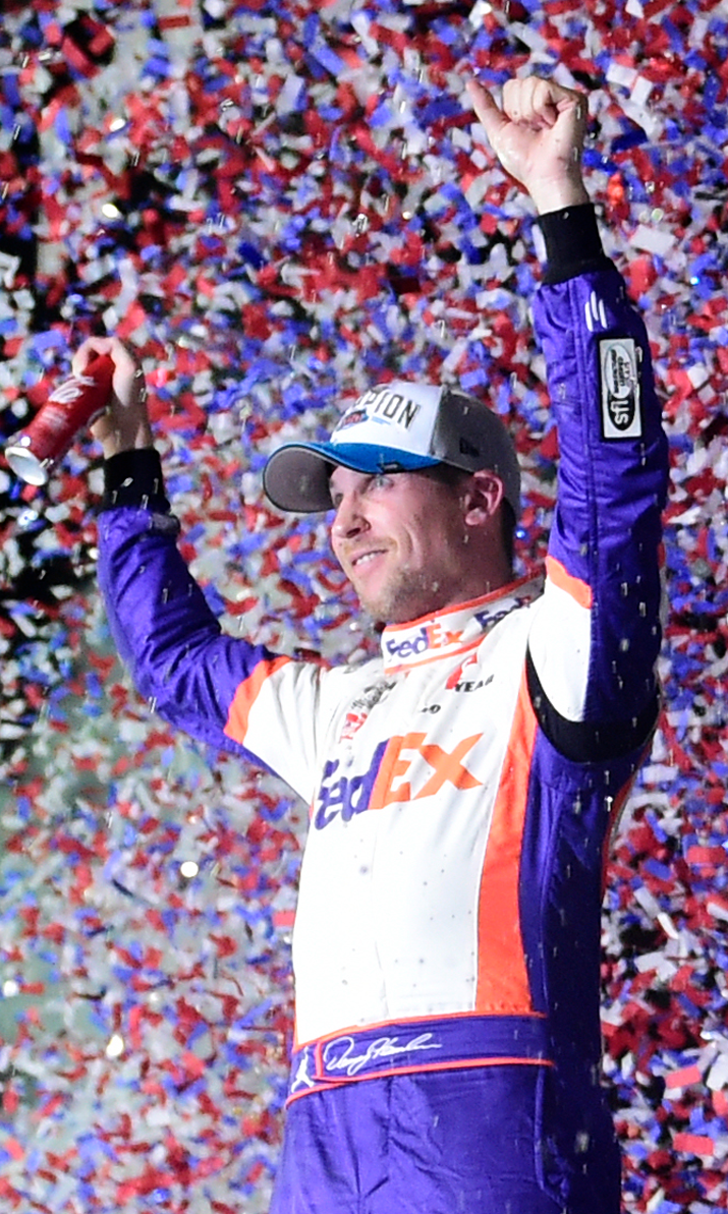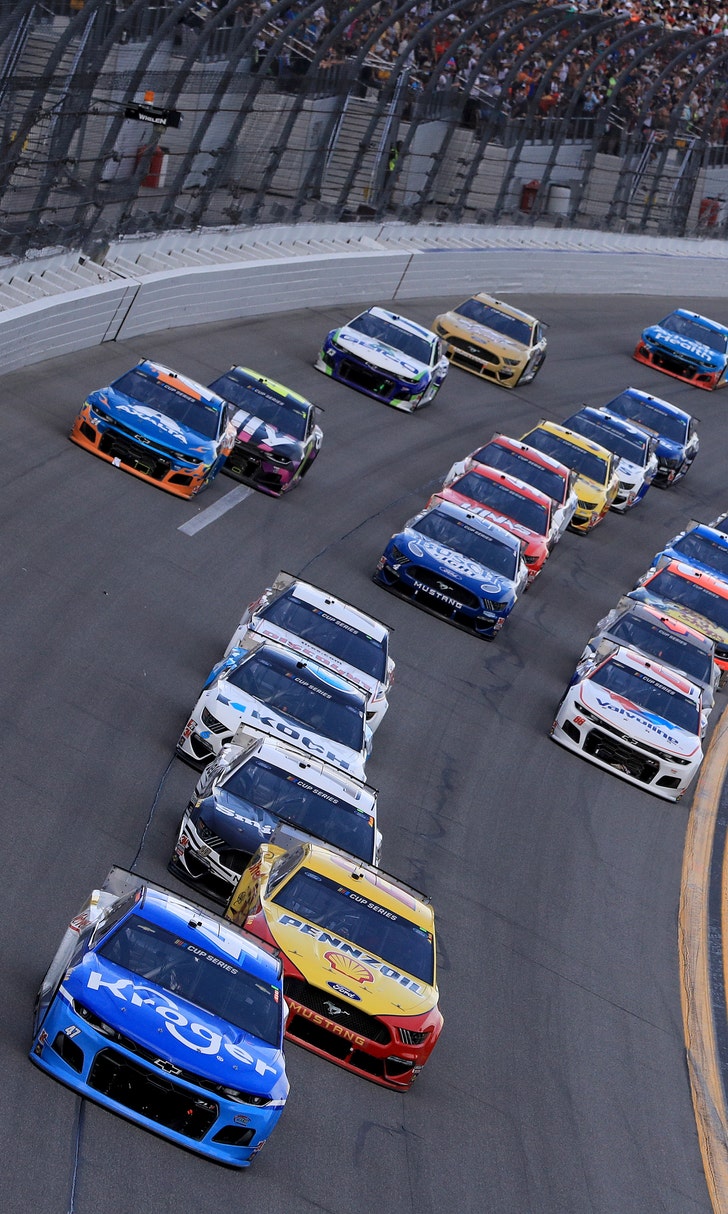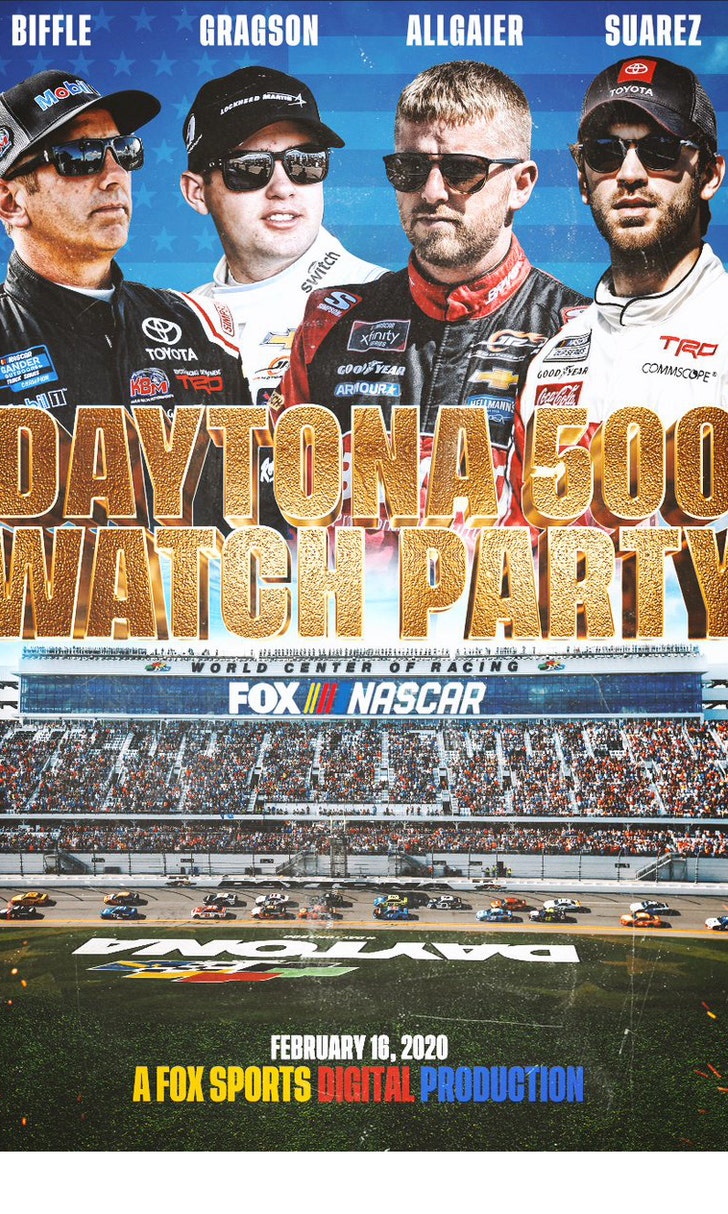 The Daytona 500 Watch Party!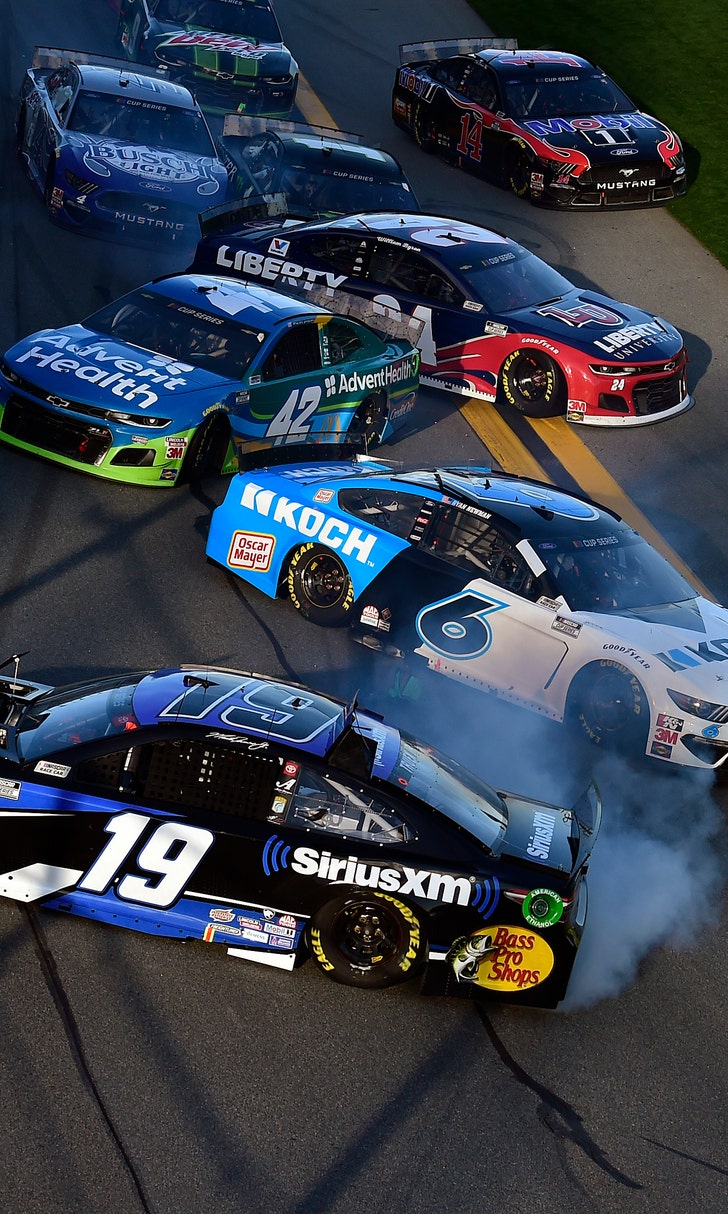 The Numbers Game At Daytona