NASCAR Cup Series
NASCAR Cup Series
Penske goes smaller for bigger gains
Published
Feb. 7, 2011 12:00 a.m. ET

For Penske Racing, taking a step back now will ensure a stronger organization for the future and a better platform for Dodge's factory-backed teams.
Roger Penske's decision to scale back from three NASCAR Sprint Cup teams to two at the end of the 2010 season was simply an economic one.
Despite his loyalty to his former IndyCar champion Sam Hornish Jr., it was no longer feasible to stretch the budget to accommodate three teams, particularly when Miller and Shell became the lone sponsors entering 2012. By eliminating a fledgling squad that showed little progress over the past two seasons, the company now can concentrate on the No. 2 Dodge of Brad Keselowski and No. 22 Dodge of Kurt Busch.
At the end of last season, Penske reorganized the front office. Travis Geisler, who had been Hornish's crew chief the past two years, was promoted to competition director. Geisler not only coordinates Penske's racing programs, but he's also now the conduit between the engineering department and the crew chiefs. Geisler, a former karter turned mechanical engineer, will report directly to Michael Nelson, Penske's vice president of operations.
Penske also restructured the race teams by adding engineers to reinforce the technical nucleus of each squad and to make sure the group was not spreading the crew chiefs too thin.
"Dodge is really working with us, giving us more help on the aero side and the engine side," Penske said. "So at the end of the day, (we are) adding technical support and putting extra engineers with each of the Cup cars so they can follow cars and not just the crew chief and one race engineer (follow them).
"We have two now, and that gives them the benefit (of) if we send a car to the wind tunnel or we send it to the (seven) post-rig, we can have one of the car's engineers there rather than sending the work over; now the data goes right to their own people. It's accountability as we go forward. We've been able to bring the Cup and Nationwide assembly all together and that's been a big help, too."
After more than three decades in NASCAR, Penske won his first championship — albeit in the Nationwide Series — with Keselowski in 2010. While Keselowski still will compete in Nationwide, along with Hornish and development driver Parker Kligerman, he will not defend his title under NASCAR's new policy that states drivers must select a single series in which to run for the drivers championship.
While Penske Racing has provided two solid marketing platforms for Dodge through the Cup and the Nationwide series, as the Ram's only representation in NASCAR, the Nos. 2 and 22 must take priority.
After signing a new contract last spring, former Cup champion Busch begins his sixth season under the Penske banner.
While Busch has won at least one Cup race every year since 2002 and qualified for his fifth Chase last season, the team did not end the year as strongly as it started. Busch finished 11th in the points standings after a solid fourth-place showing in 2009.
Having had a year to work with crew chief Steve Addington and iron out the kinks in their partnership should benefit Busch. And with Shell coming on board and a different number on the car, it's a fresh start the entire team can appreciate.
"It's just exciting to have a new look on the car and to have the new number, No. 22. It will take a little while for all of our fans and everybody to get adjusted to. And then, when everyone stops calling me Kevin (Harvick, who was in the Shell car last season), we'll be settled in.
"It's just fun. It's a great group of people. Roger Penske himself put together this program last year and now it's come to reality. We've got a charged-up attitude this year... Steve Addington is leading a great group of guys. We didn't have hardly any turnover. We actually added a new engineer position (Steve Reis) to our program. We're a stronger team with more people coming to the track each week."
To improve the No. 22 efforts on pit road, pit crew coordinator Trent Cherry recently opted to change the rear tire changer/carrier duo of Jonathan Billy and Larry Robinette.
Certainly, strengthening the flagship team and paring down to two squads will be most beneficial to Keselowski, who is starting his second full season on the tour. Despite the success Keselowski enjoyed in the Nationwide Series, with consecutive third-place finishes and the championship last year, his 25th-place finish in the No. 12 cars on the Sprint Cup tour in 2010 was not up to expectations.
Penske's ability to promote Paul Wolfe, who led Keselowski's team to the Nationwide title and is another crew chief out of the driver/engineer mold, to Keselowski's Cup program will provide an even more solid platform for the new No. 2 Miller team.
"We just seemed to click right from the beginning and we look to bring that same magic to the No. 2 Miller Lite Dodge team in 2011," Keselowski said. "The focus on just building fast race cars. So much of this sport revolves around speed. You're crippled as a driver when you don't have fast race cars.
"When you look through the sport's history, fast race cars always set the precedent over so many other things. Even reliability and pit road and all of that. If you have a fast race car, you can just overcome so many issues. That's what Paul brings to the table, is the knowledge and guts to work hard and build those cars and not accept anything less than that."
Penske revamped Keselowski's squad by combining the strongest athletes from both the Nos. 12 and 77 (Hornish) teams into the new No. 2 Brew Crew. In addition to Wolfe, engineer Brian Wilson and vehicular dynamic engineer Brian Campe, car chief Jerry Kelley, mechanics Scott Eldridge and Nick Hensley (who will double as the gasman), tire specialist Jim Davis and engine tuner Mark Nickels also have joined the group.
---
---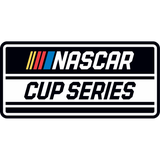 Get more from NASCAR Cup Series
Follow your favorites to get information about games, news and more
---