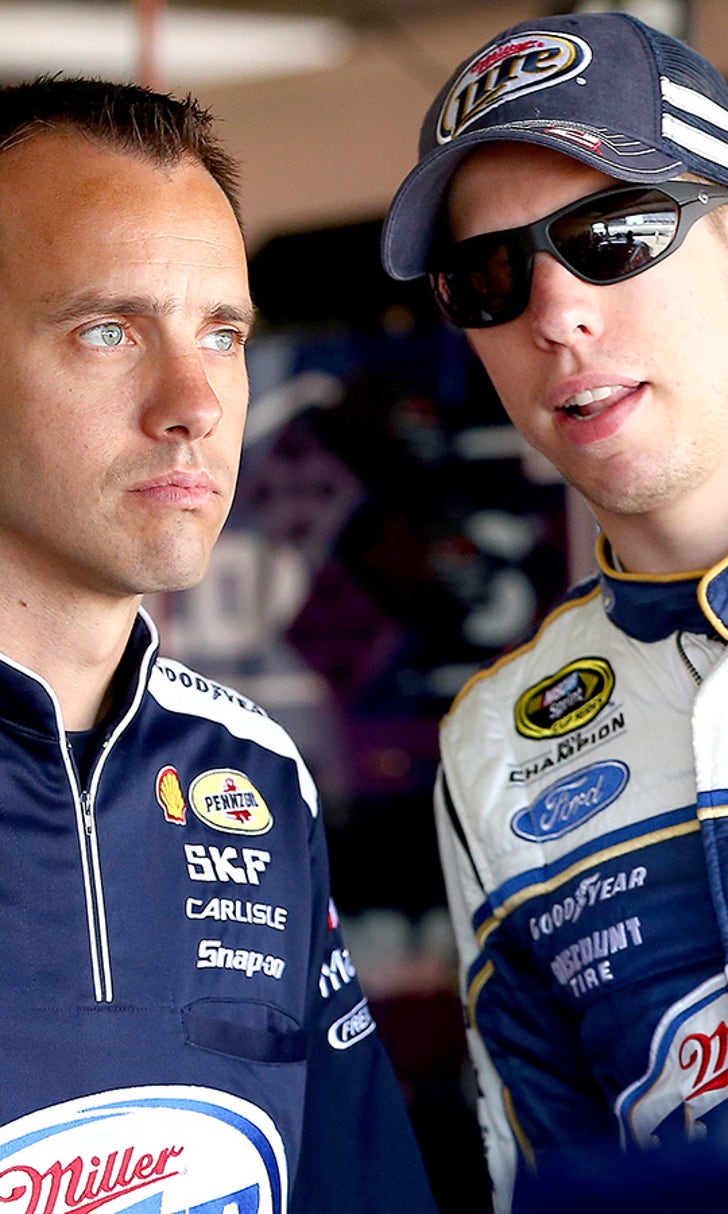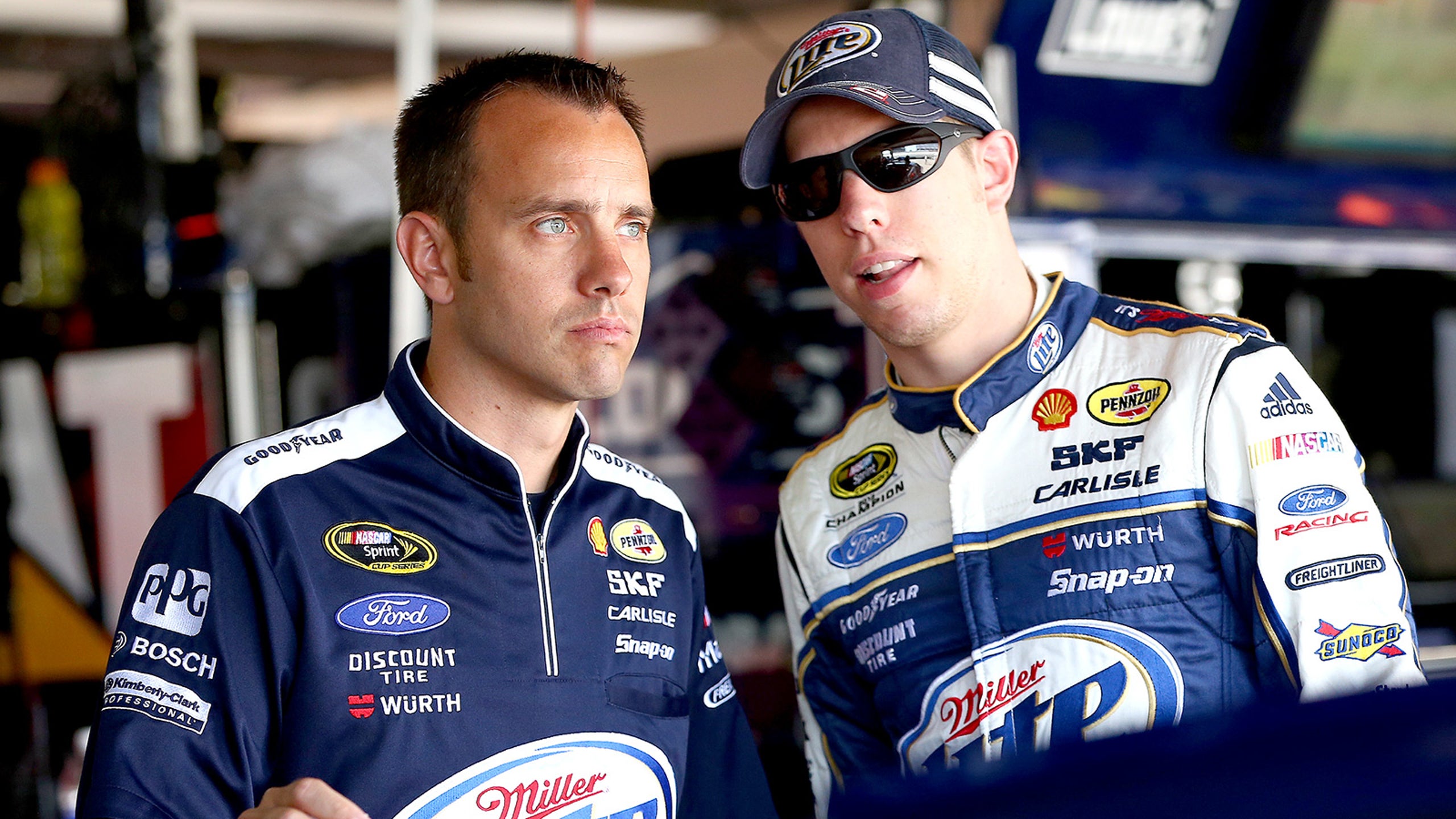 On board: Keselowski crew chief Wolfe re-signs with Penske
BY foxsports • January 29, 2014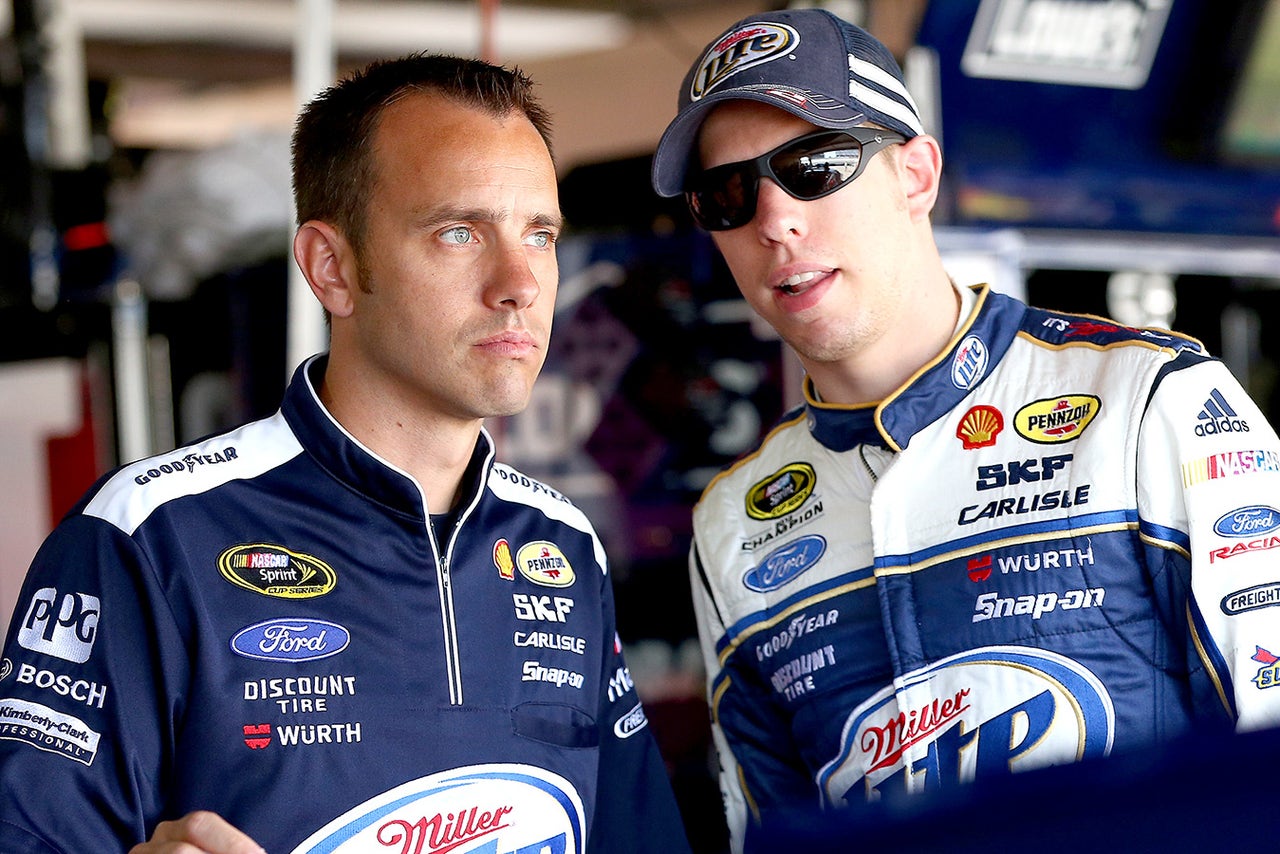 Paul Wolfe signed a four-year contract extension with Penske Racing earlier this month.
The crew chief, who has honed his skills in that role since 2006, joined forces with Brad Keselowski in 2010. Together, the pair won the Nationwide Series title that season and went on to win the first Sprint Cup championship for Roger Penske in 2012.
"I'm excited -- and committed," said Wolfe during the Sprint Media Tour on Wednesday. Penske Racing signed Wolfe's deal to run concurrent with Keselowski, who re-signed in October.
Since the 36-year-old Millford, N.Y., native, who competed in 16 Nationwide Series races as a driver, was paired with Keselowski on the Cup side in 2011, the No. 2 Miller Ford has earned two Chase berths and won nine races. After missing the 2013 Chase, the team elected to replace four of the six men on the pit crew.
"We looked back at our 2013 season and tried to identify areas where we could be better -- what kept us maybe from making the Chase and trying to defend our title," Wolfe said. "That was one of the areas -- that wasn'€™t the only area, but that was one of the main areas that as a group we felt like we needed to change that. We felt like something had to be done.
"I think it's going to take time to see some of the results of the changes we've made, but for the long-term I think we made the right move."
---
---