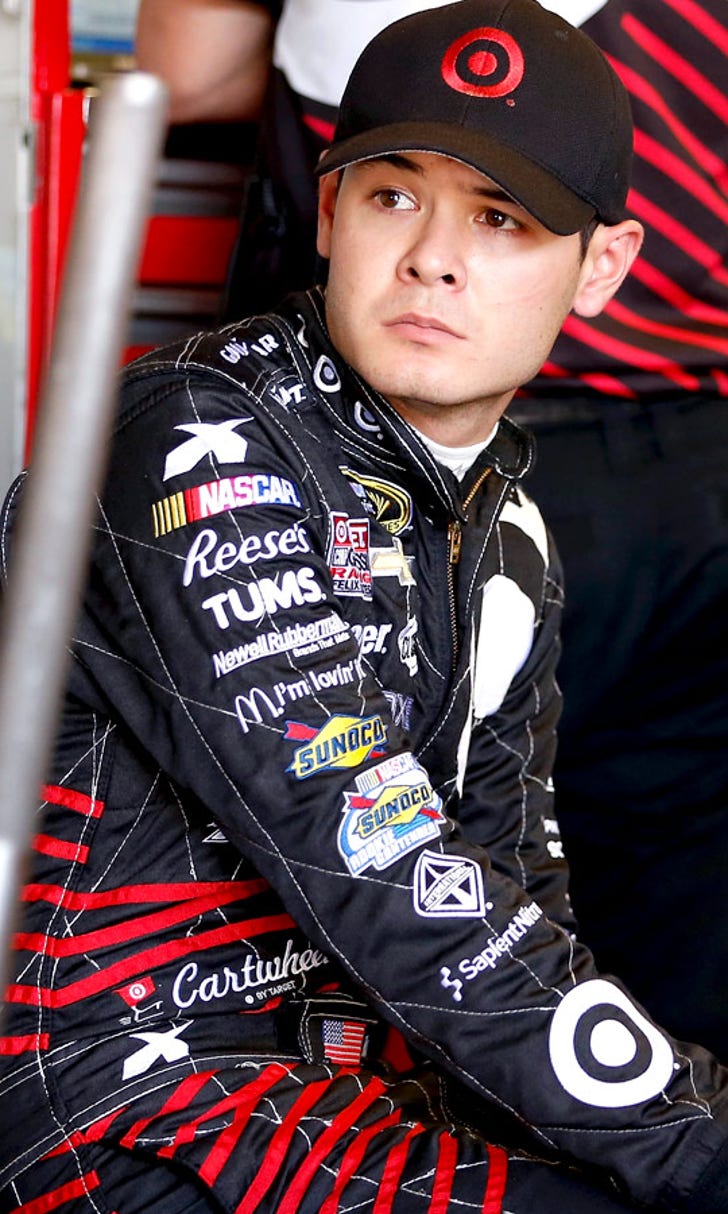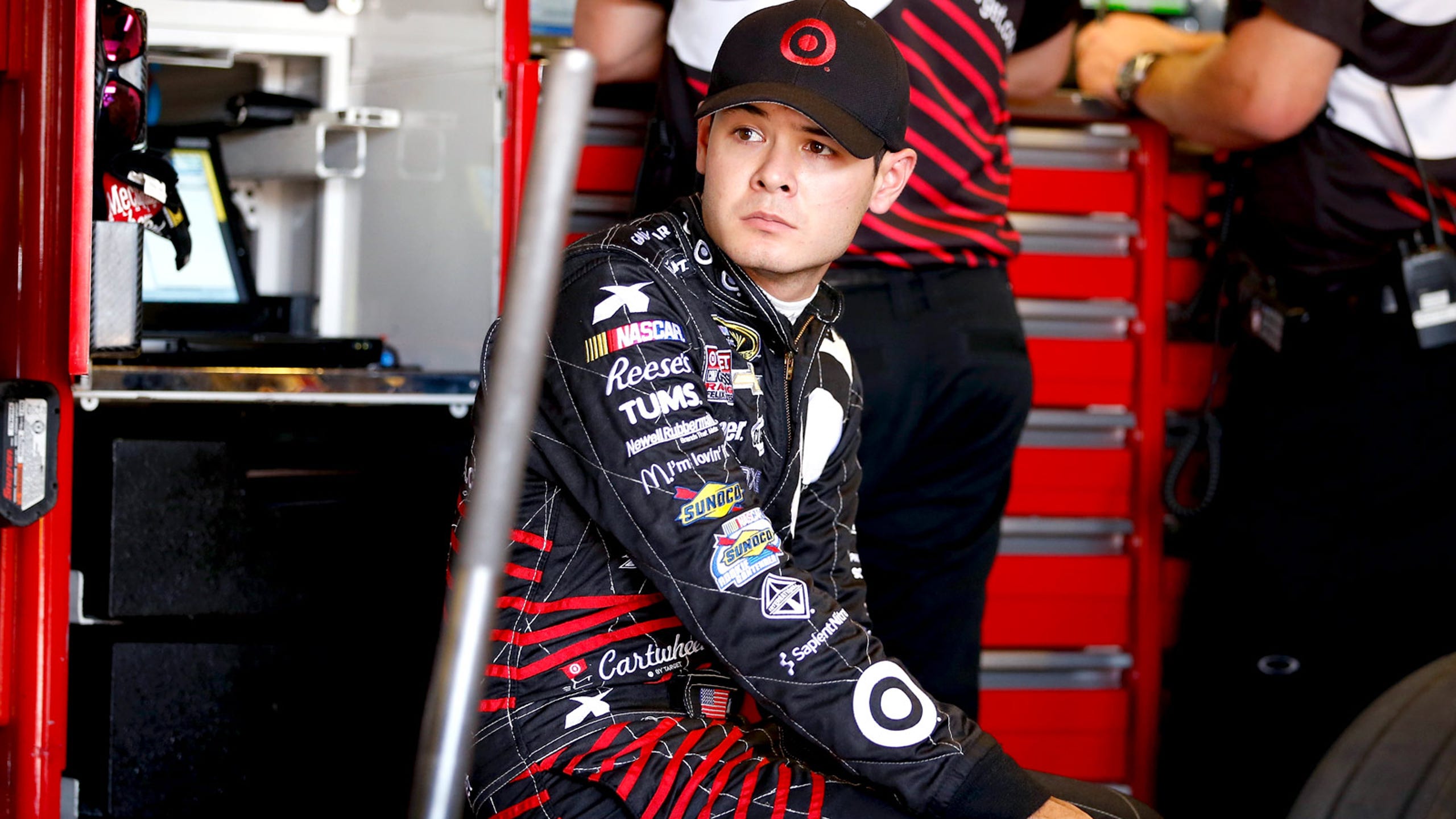 Notebook: Larson says sprint car racing 'has gotten a bad rap'
BY foxsports • August 15, 2014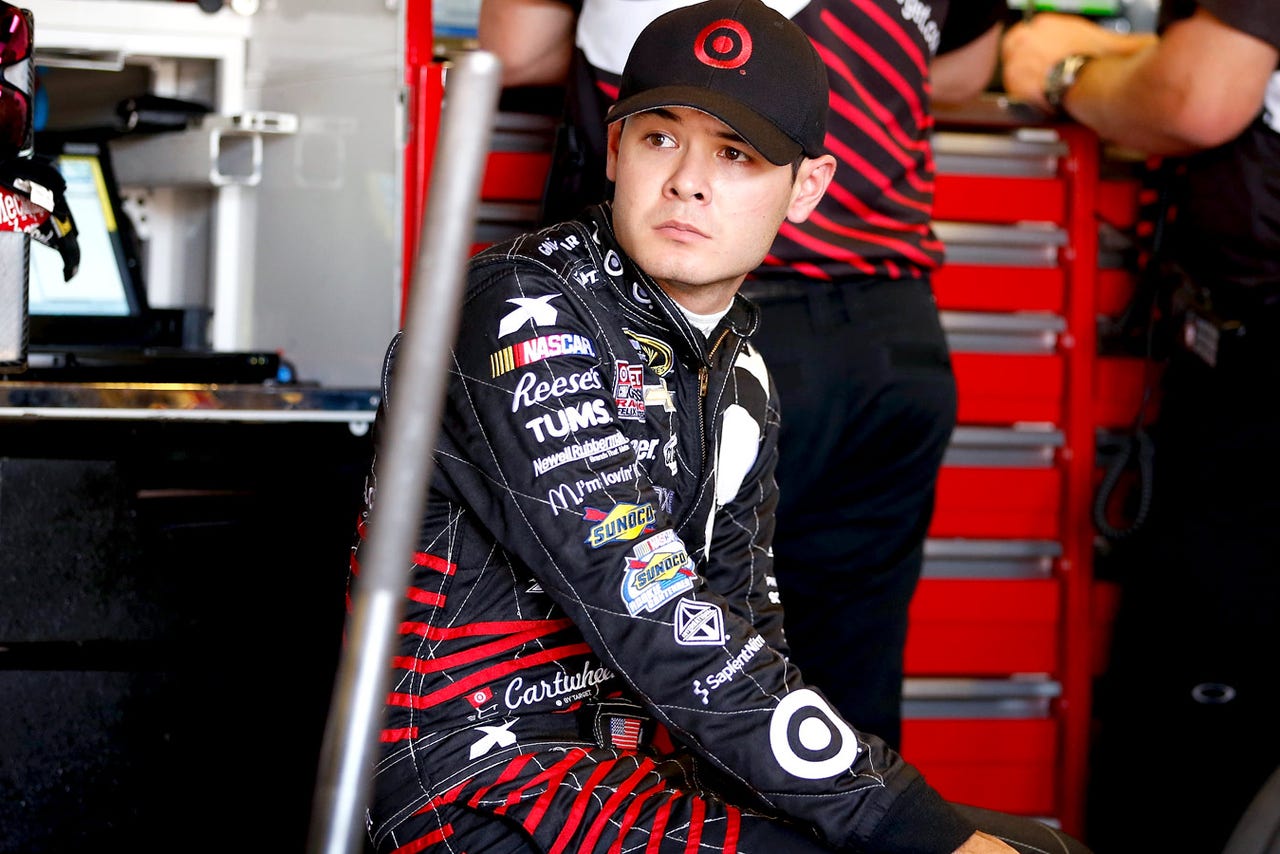 Last weekend's fatal incident between 20-year-old Kevin Ward Jr. and three-time NASCAR Sprint Cup champion Tony Stewart has brought the sport of sprint car racing to the forefront of national attention. 
While sprint car veteran Kyle Larson extended his thoughts and prayers to everyone involved in the situation, he said sprint car racing has "gotten a bad rap" as of late.
"Sprint car racing is awesome," Larson said. "It's some of the best racing you will ever see in your life. Over the last couple of years ... with all the stuff that has gone on, sprint car racing has gotten a bad rap. I just wish ESPN and stuff could go play highlights of the Knoxville Nationals that just happened this weekend and see how good the racing was there and how it is every weekend. They race three, four times a week and the racing is great. I just wish rather than it being where everybody talks about how dangerous it is and you are stupid if you run them and stuff, I just wish you could see the good parts of it."
Larson is just one of many NASCAR drivers who race sprint cars during their free time. While he struggled to explain how sprint cars and Sprint Cup cars drive differently, he reiterated how bad he feels for the sport. 
"It's still a race car they drive similar, but I don't know, I just feel bad for sprint car racing because it's what we all love," he said. "Myself, Tony, Kasey (Kahne), Ricky (Stenhouse Jr.), (J.J.) Yeley, all of us love sprint car racing. It just sucks that it is getting the recognition that it has been getting. It's just the bad stuff and not the good stuff."
While some have questioned Stewart competing in sprint cars on the local level, Larson said he brings a lot to the sport and the local competitors try harder when he is there.
"Tony is a tough competitor, so he races hard in a stock car, a sprint car and a midget, street car, whatever," he said. "Before I got to NASCAR, racing with Tony Stewart was awesome. You would see his trailer pull in the track and you would get more amped up and try a little bit harder.
"He does a lot for the sport. When he goes to sprint car races, it's his place to get away and relax a little bit. ... Like I said, I always enjoyed when he would come to the race track and still enjoyed seeing him whenever he would venture out and go back."
Johnson calls on tracks to use spotters: On the heels of NASCAR's announced rule change to keep drivers in their cars, six-time NASCAR Sprint Cup Series champion Jimmie Johnson hopes short tracks follow suit. 
In addition, Johnson called on short tracks to implement spotters and team radio communication. Currently, most sprint car drivers do not have spotters providing them with information.
"Another thing that I think short tracks need to look at — dirt or asphalt, and asphalt (tracks) are probably covered under this circumstance — but dirt tracks, a lot of those dirt drivers don't have spotters," Johnson said. "They don't have radios in the car.
"And in a NASCAR event, especially if you're part of the crash and that guy is mad at you, your spotter is telling you where he is. And you know as you come upon the scene that the guy is out of his car. So you know those things. I would just say that hopefully short tracks pick up this philosophy and enforce it."
Johnson understands that adding spotters will not prevent a driver from climbing from his car, but it would help alert other drivers of his actions. 
"It's tough to do with how many cars they run through a show and on and on; but some series do have radios in the cars where race control speaks to the field," he said. "And if race control is engaged and says 'look, you've got a crash in Turn 1 and there's a driver on foot,' the entire field would know what's going on. That's just one little thing that I'd like to add and some more change that I'd like to see, personally."
Drivers battling tire vibrations: A number of drivers were battling bad vibrations during Friday's opening NASCAR Sprint Cup Series practice at Michigan International Speedway, namely Johnson of Hendrick Motorsports. 
The June winner was only able to post the 39th-fastest time of the session, 1.613 seconds slower than Joey Logano's fast time, making only seven laps.
The No. 48 team was not the only car to experience the issue, as a number of teams also battled vibrations throughout the session. 
Johnson's Hendrick Motorsports teammate Jeff Gordon said he experienced "similar things" during practice and is not sure what is causing the issue. 
"I did talk to Jimmie, and his seem to be a bit more extreme," Gordon said. "I don't know if this set of tires is inconsistent; I don't know what's going on. He went and talked to Goodyear and I wanted to know what he heard from them. I'd like to talk to them as well. 
"Something drastically has changed," he added. "We didn't have any of these issues the last time we were here. It wasn't like we were here that long ago, and something has changed. Everybody's being challenged. At least 95 percent of the people I talked to have. It's strange. I feel like I'm at a different track with a different car with a different tire, and I'm not sure what's going on."
Gordon said the team was able to work around the issue as practice went on and was able to post the ninth-fastest time of the session. 
For Johnson, however, the team still was working out the problem prior to Friday's knockout qualifying session. 
Most teams in the garage said they had at least one set of tires in which they experienced a vibration in practice. Among those that had issues were Johnson, Gordon, Kevin Harvick, Paul Menard, Austin Dillon and Ryan Newman. 
Menard's crew chief Slugger Labbe believes the issue has to do with the tire's inner liner, however he does not believe the tires will blow; they'll just be bad for the driver inside the car. 
Overall, the consensus in the Sprint Cup garage is the high speed and smooth racing surface allow the driver to feel even the slightest vibration. 
"It's always a concern," Richard Childress Racing's Newman said, "but it's more of a concern when going 200 mph."
Carl Edwards impressive: Roush Fenway Racing's Edwards posted the second-fastest lap in Friday's opening practice session, with a lap of 35.275 seconds at 204.111 mph. 
The fast lap certainly got the attention of Edwards, too. 
"I think it is safe to say that is the fastest lap I have ever made in a race car. I am not sure, but I think it is," he said.
VIDEO: NASCAR drivers react to new on-track incident rules
---
---