Newman's future still uncertain
BY foxsports • August 1, 2013
It's a new week and a new racetrack, so kissing the bricks amid champagne and confetti showers at Indianapolis Motor Speedway are just memories now.
But will the cachet from Ryan Newman's prestigious Brickyard 400 victory linger long enough to raise the free agent's stock in the NASCAR driver market?
"I can't think of anything that can't be made better by winning," said Joe Garone, general manager of Furniture Row Racing.
Newman has been on Garone's radar since 1999 when he was searching for potential drivers for Cal Wells' now-defunct PPI Motorsports. Of course, Newman went on to make a name for himself with Penske Racing, where in seven full Sprint Cup seasons he posted 13 wins and 45 poles.
Although his last three seasons with Penske — and final two sans longtime crew chief Matt Borland — produced just one win and were far from Chase-worthy, the pair's recent reunion at Stewart-Haas Racing has delivered the driver's most successful run in years.
On Sunday, Newman became one of just eight drivers with wins in both the Brickyard 400 and the Daytona 500.
"Winning the Brickyard 400 and the Daytona 500 make him a clear front-runner for the possible openings in the Sprint Cup series," said Andrew Campagnone, who has secured sponsorship deals for some of NASCAR's top drivers as senior managing partner at Sports Marketing Consultants. "He has shown he can win the 'big ones,' and in this business it's about performance.
"He has always been a true performer with all of his poles in his career, so the win should raise his stock with team owners."
While Roush Fenway Racing president Steve Newmark isn't currently shopping for Sprint Cup drivers, he recognizes Newman's value.
"We've always viewed Ryan as a talented driver and good ambassador for our sport," Newman said. "His victory in Indy this past weekend simply reaffirms that status, and I'm sure he'll continue to generate interest from quality Cup teams."
Still, it doesn't matter how marketable Newman is if the demand isn't there. The availability for open rides for 2015 should be greater, but so too will be the supply — and Newman can't afford to wait.
This year's crop of quality free-agent drivers is limited. Kevin Harvick was unofficially off the market before his contract expired at Richard Childress Racing. (He'll be replacing Newman at Stewart-Haas Racing.) Mark Martin's deal is up with Michael Waltrip Racing, but the 54-year-old veteran is keeping his future plans close to the vest and Brian Vickers is the front-runner for that seat.
Newman's closest competition is coming from his former Penske Racing teammate and 2004 Cup champion Kurt Busch. Although Busch drives for Furniture Row Racing, he hedged his bets by signing a one-year deal. If he wasn't content after the first year or if a better offer came along, Busch had an exit. While Busch can't boast a Brickyard or Daytona win, his Cup title and 24 victories would likely trump Newman.
Campagnone, who has helped land deals for Jeff Gordon, Dale Earnhardt Jr., Carl Edwards and Kasey Kahne, believes Newman's recent success could give him an edge when it comes to seeking additional support.
"You can't take the past champion title away from Kurt, and he sure can drive the wheels off cars," Campagnone said. "But in this very difficult sponsorship environment you have to weigh all of the past actions with an upside or downside and keeping a sponsor happy when there aren't many to come by in the new world order."
Before it became official last month that Newman's contract would not be renewed by SHR, the 35-year-old South Bend, Ind.-native was already on Richard Childress' short list of drivers. With Harvick replacing Newman at SHR, could a straight-up swap be in the cards? It's possible, but there are a few unresolved issues that need to be settled first.
Childress, who has three Indy wins and two drivers with victories in the Brickyard 400 and the Daytona 500, appreciates Newman's most recent triumph.
"Any time a driver wins a big race like Indy in the Cup series, it's a plus to their resume," Childress said.
When you compare the resumes of Harvick and Newman, the accomplishments aren't significantly different. Both drivers were born on Dec. 8, but Harvick, 37, is two years older and began running full-time one season before Newman. However, during Harvick's rookie year, Newman was completing his engineering degree at Purdue — which provides the driver with an unparalleled understanding of race cars.
Harvick has 21 wins compared with Newman's 17. Both have won the Daytona 500 and Brickyard 400. Perhaps the starkest difference in stats between the two is Newman's 50 career poles and average start of 11.4 to Harvick's five poles and average start of 18. However, Harvick's career average finish of 14.4 is 2.2 spots higher than Newman's.
Harvick has enjoyed better results for making the Chase since that program's inception. In Newman's defense, he's never really been the "alpha" racer at an organization with the best resources funneled his way like Harvick has in his last 13 seasons at RCR. At Penske Racing, Rusty Wallace was the top dog. Then Busch arrived — with his title in tow — and gained instant status. When Newman moved to Stewart-Haas Racing, it wasn't his name on the door either.
In a situation where a mid-tier program could be built around Newman — such as the case with Busch and Furniture Row this season — both parties could benefit.
Although both seats were filled at Richard Petty Motorsports last year and there wasn't room for expansion, it's not surprising that co-owner Andy Murstein took a look at Busch when he became available. If Murstein was in the market to make a change, a driver such as Newman could turn RPM around.
"Any time a driver like Ryan comes up, team owners sit up and take notice," Murstein said. "There aren't many drivers with a 17-win resume that aren't under contract, so I think there are several teams that will be looking at him.
"A few years ago when we bought RPM with Richard, I was personally interested in Clint (Bowyer) and Danica (Patrick). Well, they both turned out pretty good. Clint finished second in the points last year and Danica, Jimmie (Johnson) and Dale (Earnhardt) Jr. are pretty much the face of NASCAR these days. Ryan doesn't have that same appeal honestly at this point in his career, but he's still one heck of a driver."
Newman's ability is not lost on Roger Penske. Last year there was talk of Newman returning to Penske Racing with Quicken Loans as a sponsor but the 10-race deal didn't make the program feasible.
However, given Borland's revelation on Sunday that his plans weren't formalized for 2014, could the former Penske duo return to their ex-employer? For Penske Racing, which has struggled to get up to speed with the new Generation 6 car, the engineering partnership of Newman/Borland could provide more than just another driver and crew chief.
Clearly, the No. 39 team acclimated faster to the new car than either Tony Stewart or Danica Patrick's crew at SHR. And had it not been for wrecks and an engine failure, Newman would be well ahead of his present 16th place in the point standings.
In June, Newman finished fifth at Pocono, where the Sprint Cup tour returns this weekend. Traditionally, a solid run at Indianapolis transfers over to the 2.5-mile triangular-shaped track. Certainly, the No. 39 team will carry momentum from Sunday's win.
Over the next month, the pieces should fall into place and we'll have a better picture of Newman's progress. But it's clear that as Newman's success continues to rise, so will his stock.
---
---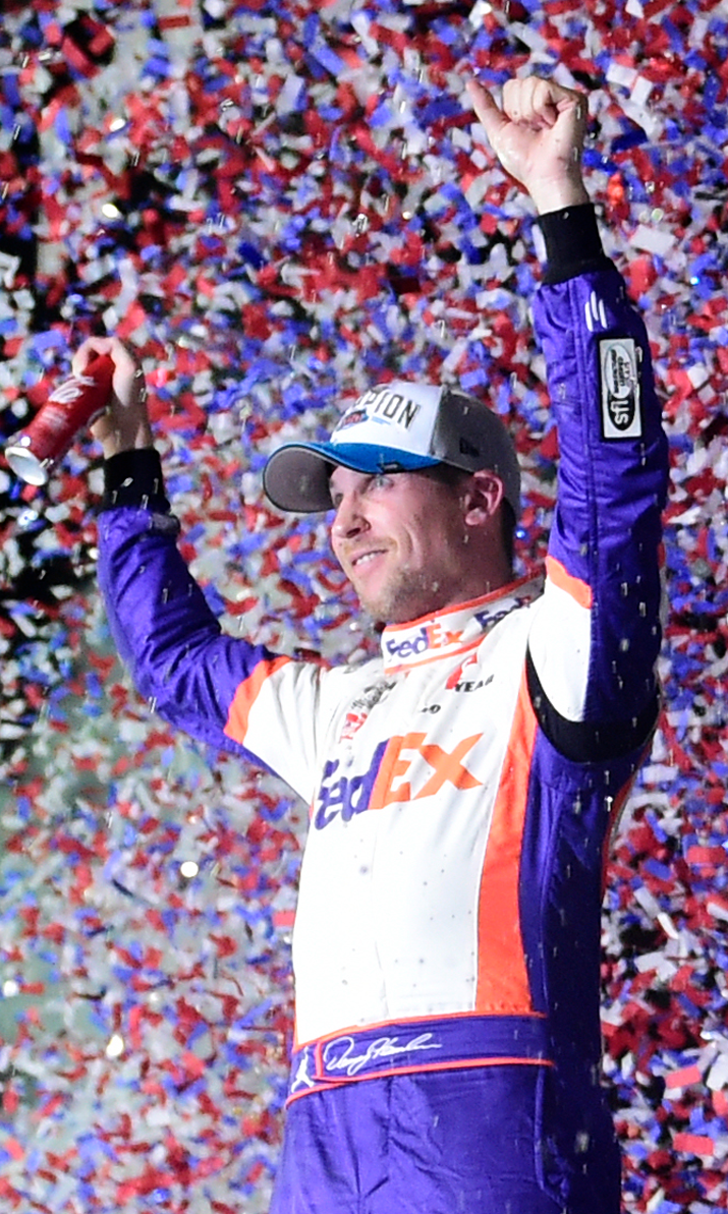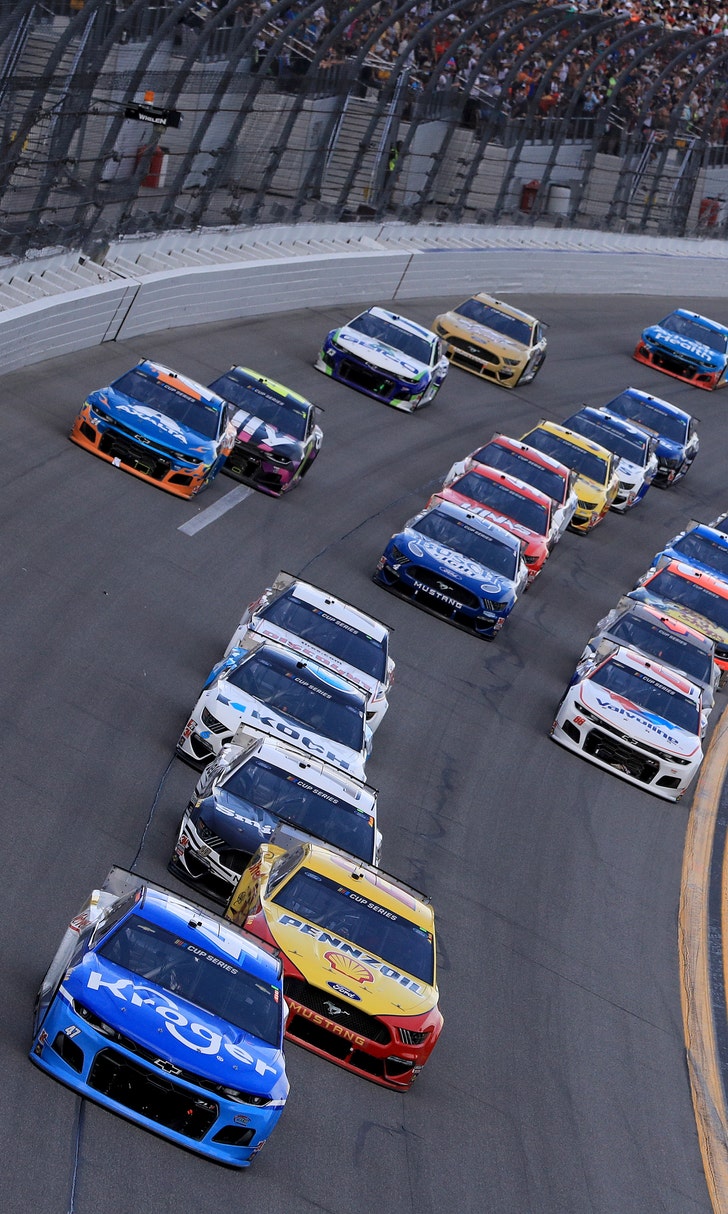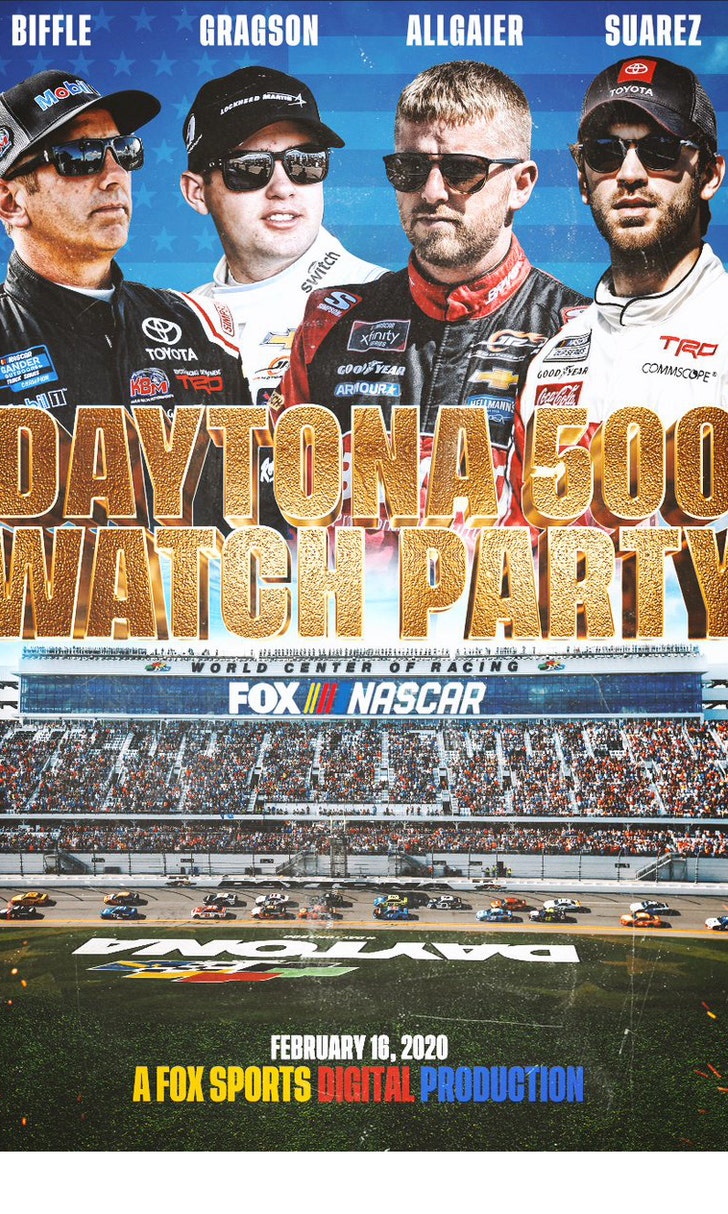 The Daytona 500 Watch Party!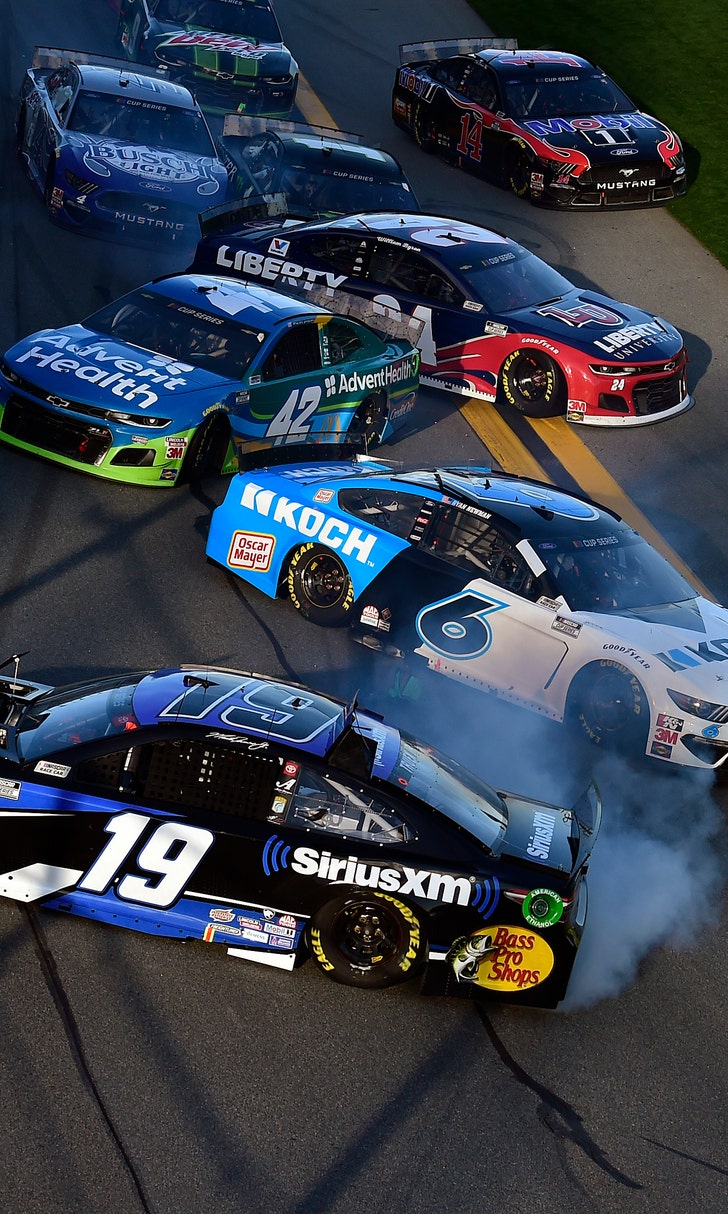 The Numbers Game At Daytona