Newman edges Stewart to win at New Hampshire
BY foxsports • July 18, 2011
Ryan Newman and Tony Stewart delivered quite the 1-2 punch in New Hampshire.
Newman and Stewart started first and second. They crossed the finish line that way, too.
Not a bad way to stamp Stewart-Haas Racing as an organization that intends to be in the hunt for Chase spots.
Newman held off Stewart, his boss and teammate, Sunday at New Hampshire Motor Speedway for his first victory of the season.
''We'll relish this moment and figure out what we did right so we can keep doing it,'' Newman said.
Newman and Stewart made it the first front-row start for SHR in qualifying Friday and they followed up with first- and second-place finishes for the first time on race day. It was a banner weekend for SHR, and Newman and Stewart have jostled themselves in position to qualify for the Chase for the Sprint Cup championship.
Even the usually gruff Stewart enjoyed this celebration.
''It was a perfect day for the organization for sure,'' Stewart said.
It was needed, too.
Newman won for the first time since April 2010 in Phoenix and Stewart earned only his second top-five of the season. It was a pair of near-flawless runs for the drivers as they gear up for a championship run.
Stewart joked that he asked for just one day where something didn't go wrong with the race teams. They got it on a day when only four of the top-10 drivers in the points standings had a top-10 finish.
''It's no secret we've been struggling this year,'' Stewart said. ''But it really shows me the depth of the people we got in our organization. It's been one of the weirdest years as far as weird things and bad luck happening to both of us.''
Newman became the 13th driver to win in Sprint Cup this year, matching the total from last season after only 19 of 36 races.
Only seven races remain until the Chase field is set. The top-10 drivers automatically earn a spot. Two spots in the Chase will go to the winningest drivers ranked between 11 and 20.
Stewart is peeking outside the contenders in 11th place. Newman is in eighth.
''It puts us in a lot better position that's for sure,'' Newman said.
Newman was at home in New Hampshire's Victory Lane. He also won the Modified Tour race Saturday.
He choked up after taking the checkered flag as he dedicated the victory to the military and a close friend who died of cancer. There was a catch in his voice as he talked about the friend who died in April. Newman wears a bracelet in his honor.
Newman drives the No. 39 Chevrolet for the U.S. Army and there was a healthy military presence in Victory Lane and at his news conference.
''I told him I was proud of him and it was a great day for our organization, great day for the Army,'' Stewart said.
Newman carried the burden of trying to win for so many supporters, especially Stewart. But ease up because his boss was on his bumper? Never.
''He was the one I didn't mind seeing in my mirror,'' Newman said.
He also saw the rest of the field. Denny Hamlin, Joey Logano and five-time champion Jimmie Johnson rounded out the top five.
Hamlin nipped at Newman late and made a serious push until fuel concerns forced him to ease off.
''As bad as I wanted to go up there and race those guys, I had to make the smart move and finish the race,'' he said.
Johnson and Jeff Gordon, who finished 11th, both rallied from major setbacks for strong finishes. Kyle Busch, who started the race as the points leader, had tire issues, was forced to the garage and finished 36th.
Carl Edwards finished 13th and retook the points lead.
With some of the top drivers scuffling, Newman and Stewart stayed out front down the stretch. Newman led 119 of the 301 laps for his 15th career Cup victory and third at New Hampshire.
Newman's major concern was stretching his fuel tank over the long, sweeping corners to the end. Crew chief Tony Gibson warned him several times he was running low and to conserve gas.
''I didn't think he was going to make it,'' Gibson said.
Stewart shared those concerns.
''I don't mind running second and having him win the race, versus us winning the race and him running out of fuel,'' Stewart said. ''This is a much more gratifying weekend for me.''
More gratifying, yes. Perhaps just as puzzling, though, as why the duo have failed to find the winning combination before this weekend. Whatever they hit on worked and the off weekend before the Brickyard 400 should be a fun one.
''We need to sit down and figure out why this weekend was so great,'' Newman said.
They need more great ones ahead if they want to race for the title in September.
---
---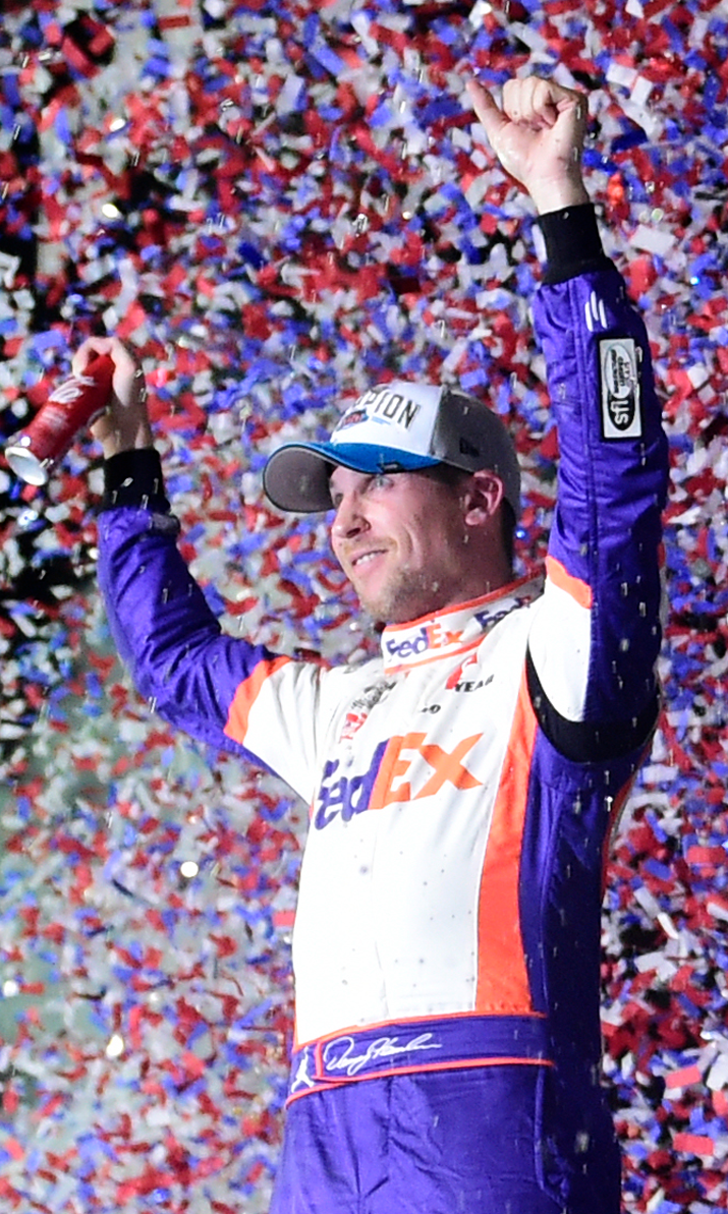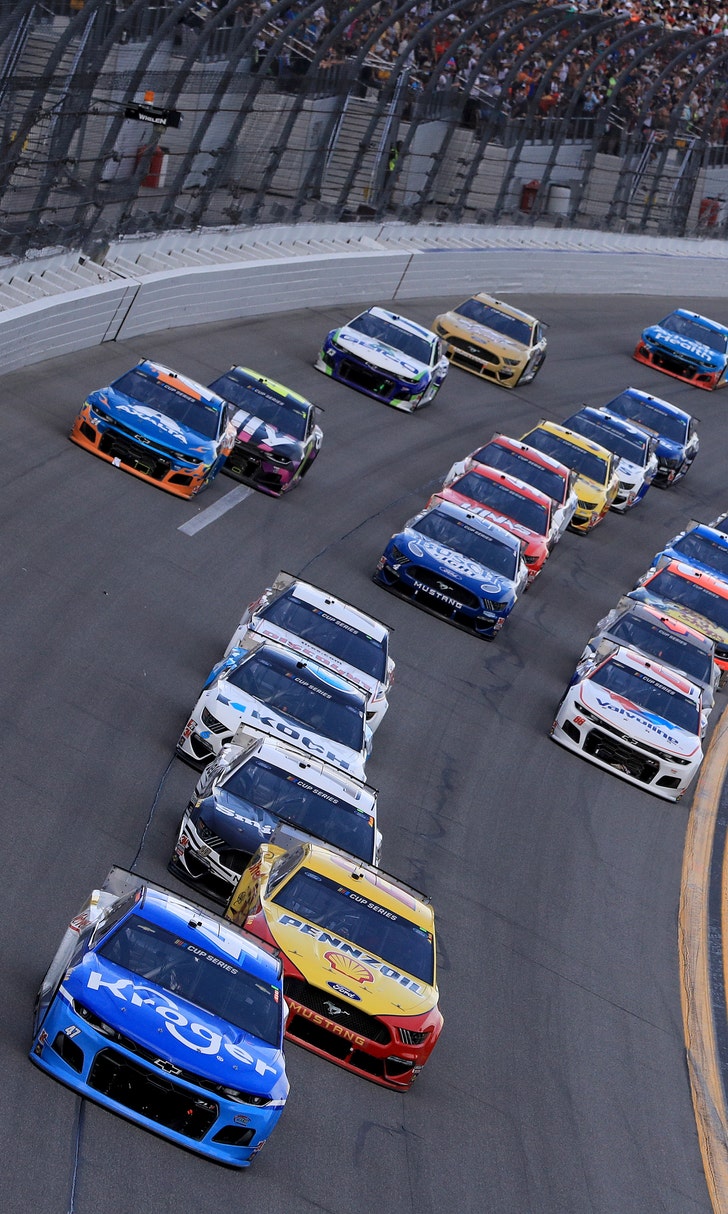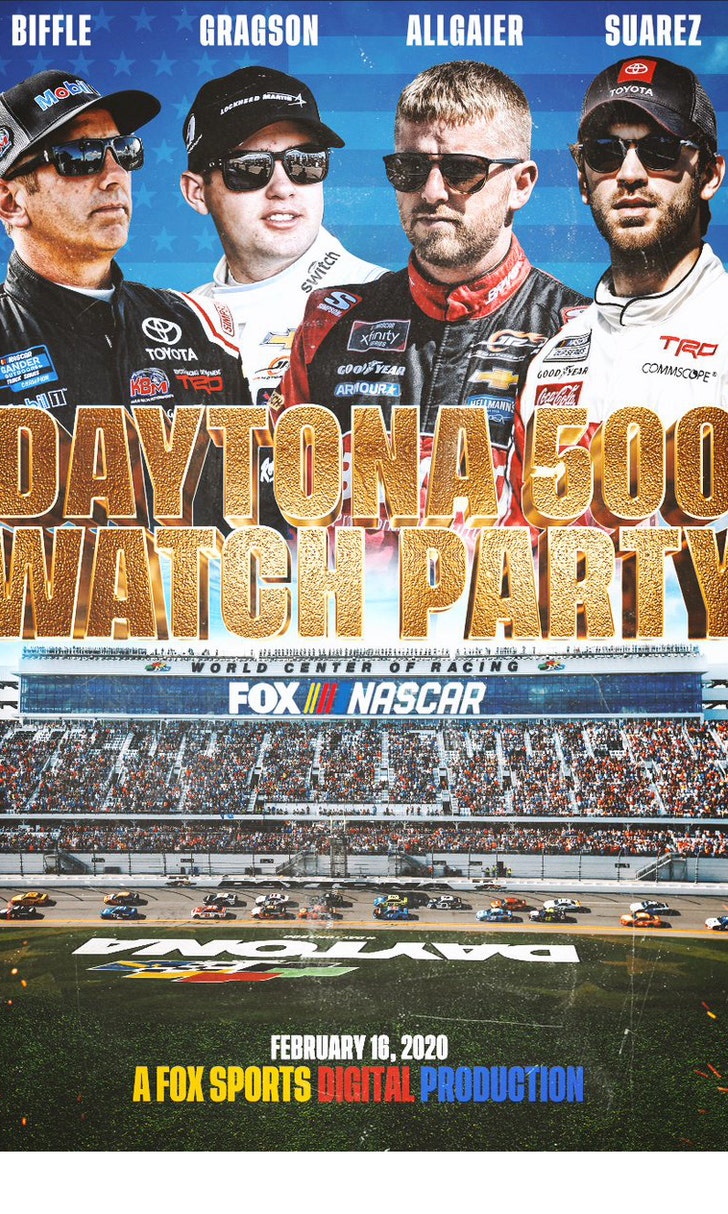 The Daytona 500 Watch Party!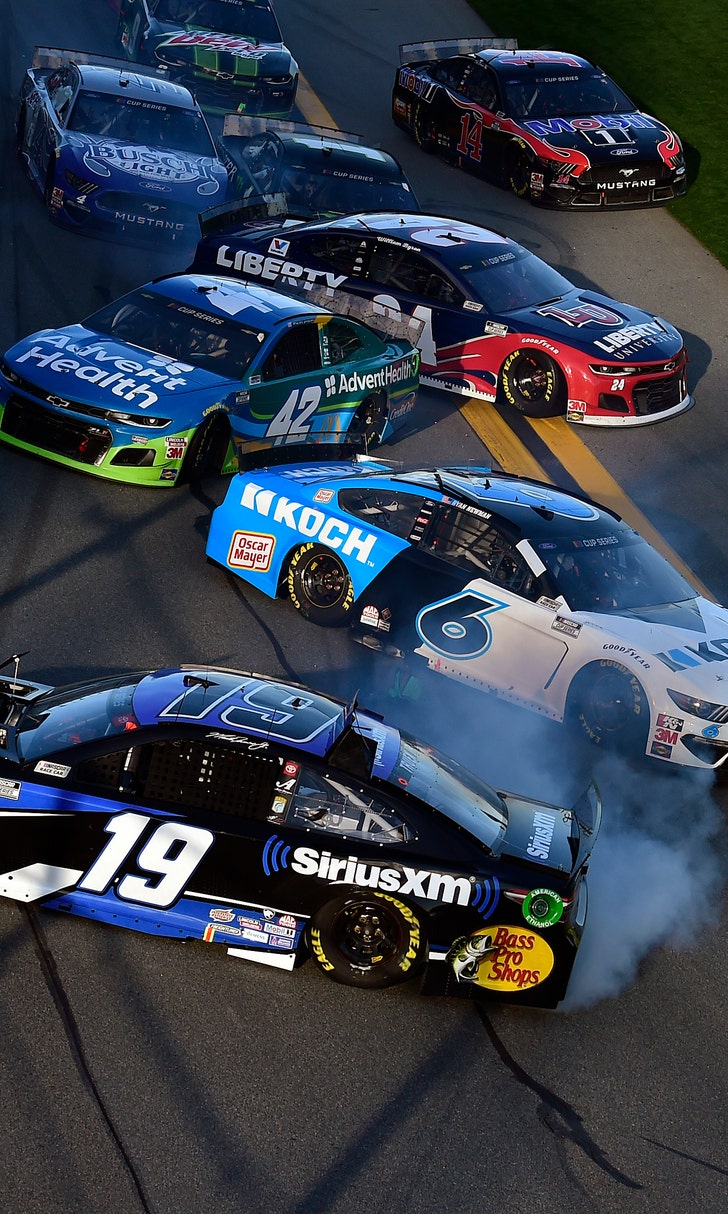 The Numbers Game At Daytona