New confidence gives Hamlin pole
BY foxsports • September 29, 2012
Entering Dover International Speedway this weekend, Denny Hamlin's greatest challenge was accepting the track.
It's not that his record was terrible at the Monster Mile, but with two top-five finishes and no wins in 13 starts, it just wasn't quite Hamlin-like.
So Hamlin's crew chief, Darian Grubb, devised a new strategy and enlisted his driver. If Hamlin bought in, that would be half the battle. And he did.
Hamlin responded Saturday by winning his first career pole at Dover with a speed of 159.299 mph.
Getting to this point wasn't easy. Hamlin studied tapes of past races. He worked with a sports psychologist. He didn't have the energy to worry about Jimmie Johnson's history or probability at Dover. He had to concentrate on himself and have faith in his team.
"For me, I think that I have a lot more positive attitude going into this weekend," Hamlin said. "Watching the film, Darian assuring me that he developed, 'a completely different package that you've never run before, so it's going to be different. It's not going to be the same, old Dover that you've been used to.'
"And so it gave me a ton of confidence. Why can't I go out here and compete with these guys? I know my car is good. This is my Richmond car that we dominated with. So, if my car is good and Darian has a good set-up, I need to figure out what I need to do to be up to par with my teammates when I came to this race track.
"I just had to have the outlook that I needed to expect more out of myself."
Hamlin not only outran his Joe Gibbs Racing teammates — Kyle Busch and Joey Logano qualified fifth and 14th, respectively — but he also bested point leader and Dover dominator Johnson by 10 positions in what he perceived to be a top-five car.
Starting from the point on Sunday, Grubb will have an easier time adjusting the No. 11 FedEx Toyota. The team will have an easier time pitting the car from the first stall. And Hamlin will have the confidence knowing that his greatest challenge at Dover — passing other cars —  won't be nearly as difficult if he can maintain his position toward the front of the field.
"We've got a car that's very capable of staying in the front, and hopefully we'll have a shot to win," Hamlin said.
If Hamlin can survive at Dover, which he considers his worst track in the Chase for the Sprint Cup, the No. 11 team might be unstoppable. Since his first full season on the tour in 2006, Hamlin has qualified for every Chase. He's won at six of the remaining tracks, sans Talladega.
And he knows the three points by which he trails Johnson are not insurmountable.
"I'm comfortable with where I'm at," Hamlin said. "I know where I am as far as driver talent in this field, and for me, I'm just going to go out there and prove it every single week. I'm going out there like I have something to prove and just throw caution to the wind.
"What have I got to lose? I've finished second in the points. I've finished third in the points. I've finished fifth in the points. It's time to go to that next step."
THAT NEW-CAR SMELL
After four years, NASCAR is lifting the testing ban on Sprint Cup teams for the advent of the 2013 car.
With the new models taking center stage next season, NASCAR will allow each organization four independent tests at tracks currently on the Cup schedule — in addition to preseason Thunder testing at Daytona International Speedway — to ensure teams will be up to speed.
"It's up to them to pick where they want to go," said NASCAR vice president of competition Robin Pemberton. "We feel like it's time to open that up and allow the teams to manage their testing and get back on facilities that host our events. You'll see that as the year unfolds, that teams will be moving around the countryside."

At the season finale at Homestead-Miami Speedway in November 2008, NASCAR announced a testing ban in an effort to save the teams money. But the top teams still found places to test. And in the last couple of years, Goodyear has upped its tire tests — and the number of teams that participate.
 
This season has included the most testing since the embargo. The next test for the car will be next Wednesday at Talladega Superspeedway. It will feature composite bodies and focus on cooling systems and drafting packages.
Teams are just receiving sheet metal for the new cars and will have it to test for the Oct. 17 and 18 tire test at Kansas Speedway. Additional tests this season include Texas Motor Speedway, Phoenix International Speedway and Homestead-Miami Speedway.

NUMBERS GAME
3 — Toyotas qualified in the top three positions — Denny Hamlin, Clint Bowyer and Martin Truex Jr.
2 — Dodges will start in the top 10 on Sunday, including Sam Hornish Jr.'s best effort in 2012 (fourth).
38th — Position where Danica Patrick will roll off in the AAA 400 at Dover.
SAY WHAT?

Dale Earnhardt Jr. struggled during the weekend at Dover. He was far from satisfied with this 25th-place qualifying effort —  the last in the Chase pack.
"We were not very good in practice," Junior said. "I don't know what to expect. We struggled all weekend, really. We just haven't had real good speed. … It's a lot of different problems."
---
---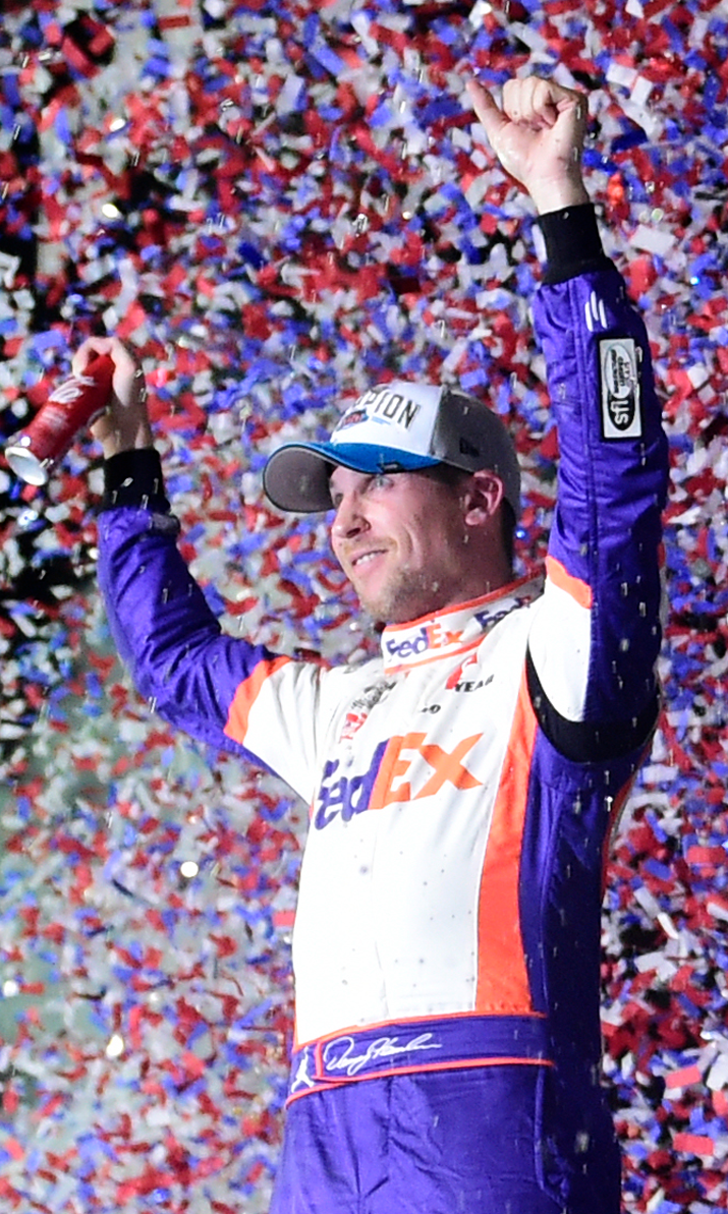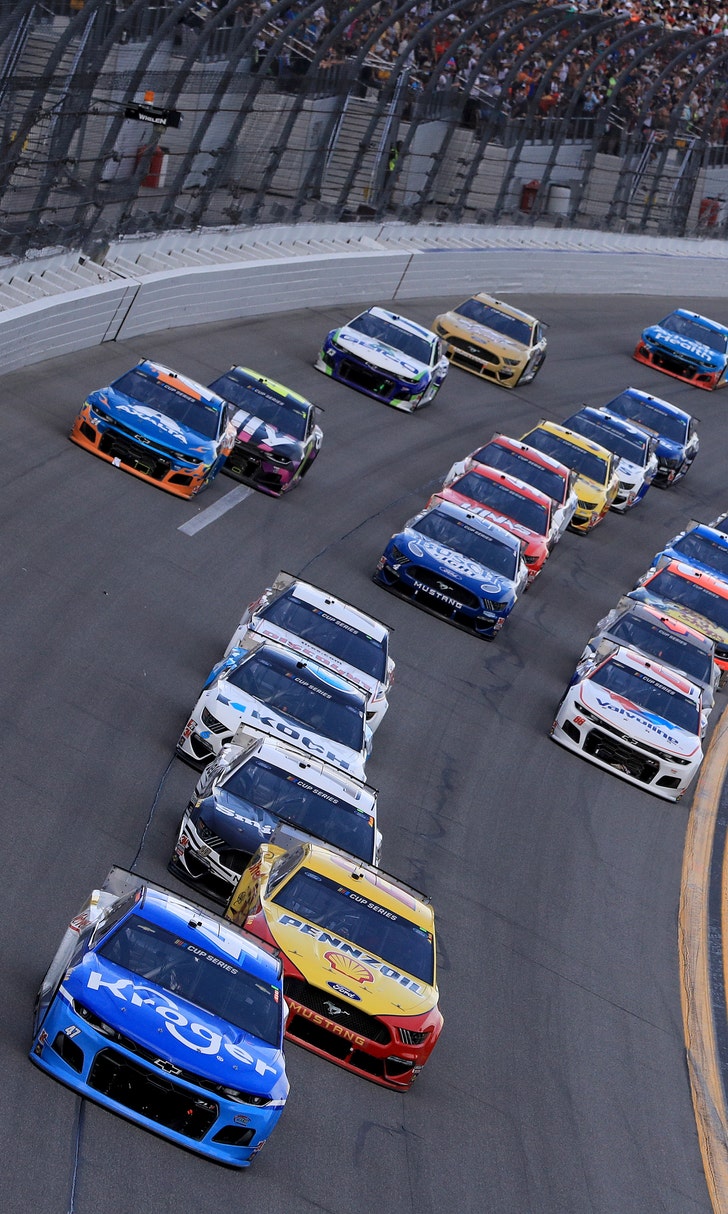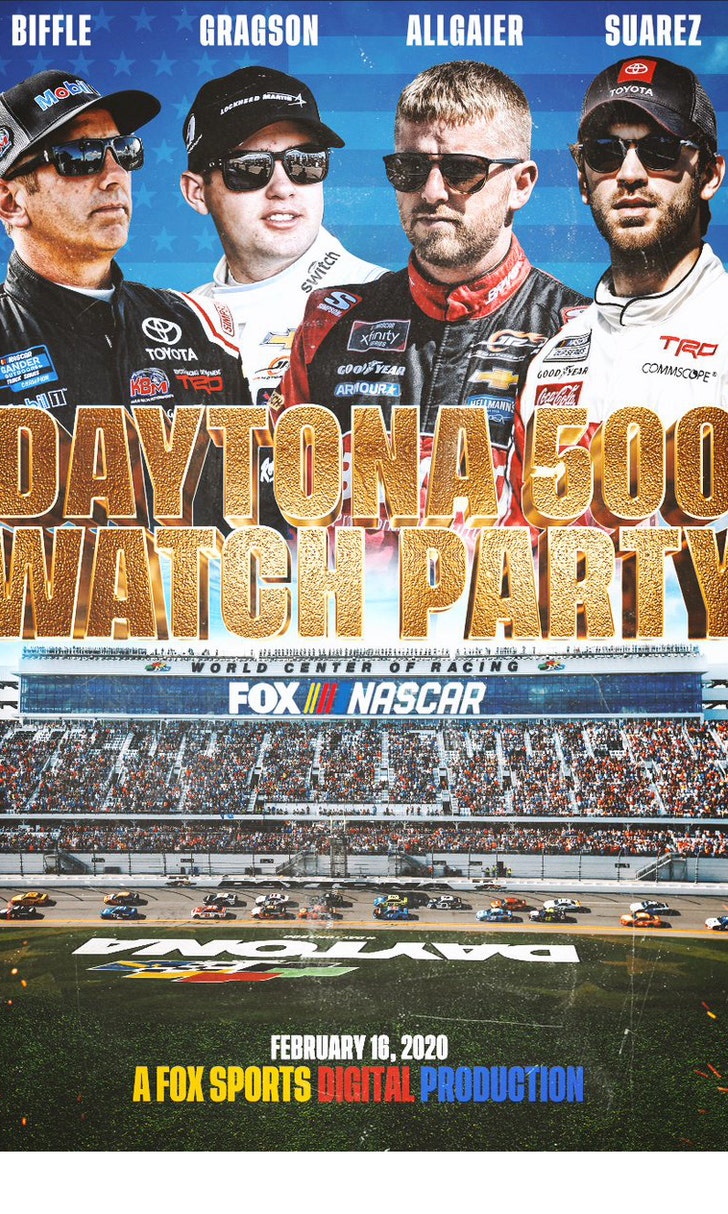 The Daytona 500 Watch Party!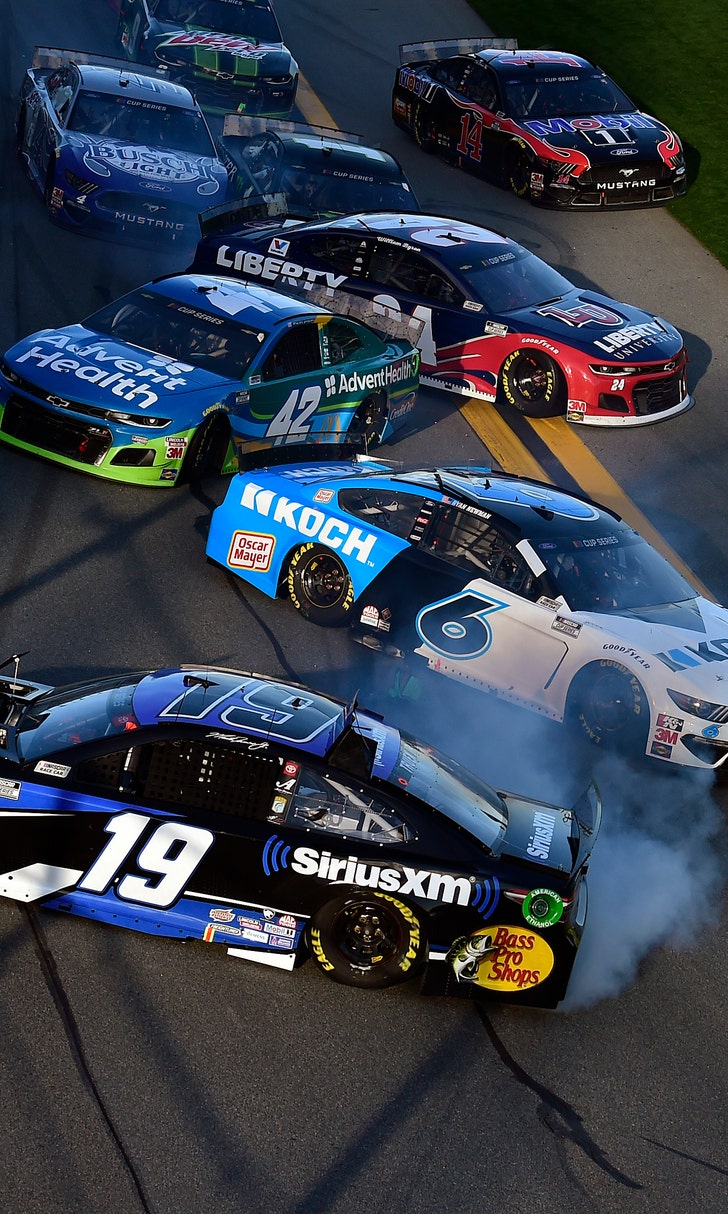 The Numbers Game At Daytona