NASCAR Cup Series
NASCAR Cup Series
NASCAR's TV partners offer more positive coverage
Published
Feb. 17, 2010 2:23 p.m. ET

NASCAR wanted more positive coverage from its television partners, and Fox Sports seemingly delivered with its best cheerleading effort in years during the Daytona 500.
Announcers Mike Joy, Larry McReynolds and Darrell Waltrip gushed Sunday about all the on-track changes NASCAR made during the offseason and raved about nearly every aspect of the opener. Even that pesky pothole - the one that delayed the race twice for more than two hours and sent fans scurrying to the exits - couldn't get the Fox guys to say anything negative.
``I don't think a soul has left,'' Waltrip said after the first delay.
The stands, parking lot and traffic on Speedway Boulevard said otherwise.
``You've got to give a thumbs up to everyone involved,'' McReynolds said after the second delay.
The coverage probably got a thumbs up from NASCAR, which says it met with its TV partners during the offseason and expressed concerns that announcers and analysts at Fox and ESPN/ABC had become too critical.
Several drivers and team owners echoed NASCAR's message, and TV coverage quickly became one of NASCAR's hottest topics leading up to the Daytona 500.
Outspoken team owner Jack Roush got things started last month when he criticized the coverage, specifically calling out two former drivers now in the TV booth. Several others, including driver Denny Hamlin, also weighed in. Kyle Busch went a step further by ripping ESPN's coverage of IndyCar star Danica Patrick.
All of it comes at a critical time for NASCAR, which is doing everything it can to boost sagging TV ratings.
Until things get turned around, NASCAR's biggest players probably will continue paying close attention to coverage they believe goes a long way toward shaping public perception, driving ticket sales and broadening a fan base that has leveled off in recent years.
``Like in anything, whether it's writing a book or doing a television show, there are people who will enjoy your work and people who are critical of your work,'' said Rich Feinberg, vice president for motorsports for ESPN and ABC.
Those people seemed to be lined up at Daytona International Speedway.
Busch called ESPN's coverage of Patrick's NASCAR debut ``horrible,'' adding that she shouldn't overshadow other race teams needing exposure.
``If there are people who want to hear about Danica, take advantage of that and show the less-funded teams, the underprivileged people that want to have funding so they can race the rest of the year,'' Busch said. ``Danica's only going to be here for 12 races or whatever it is this year. I don't even know her schedule.
``It would help the rest of those teams that want to try to make a full run at it, get the coverage they need and exposure that they deserve, to try to race a full season. Just my opinion.''
Fellow drivers Tony Stewart, Kurt Busch, Jamie McMurray and Michael Waltrip made jokes about all the attention Patrick got at Daytona. The shots at drivers-turned-commentators Waltrip and Rusty Wallace weren't as lighthearted.
Roush was critical of media members who claim fans are unhappy with the racing, and said negativity surrounding the sport should stop.
``We need to reel that back in,'' he said.
Roush singled out Waltrip and Wallace, saying they have ``an ax to grind.''
``NASCAR's problems have been blown out of proportion,'' Roush added.
Hamlin was equally critical, calling Waltrip ``the most negative person I have ever heard with a microphone.''
``Just watch one show and you will start to hear it,'' Hamlin wrote on his Twitter page. ``Just pay attention. Nobody drives the way he thinks they should.''
Fox Sports chairman David Hill defended his on-air talent, saying he expects them to be honest and not avoid controversy.
``I don't expect them to be shills for anyone,'' Hill said. ``I expect them to be shills for the fans, and if something is wrong, I expect them to say it. If something is good, then I expect them to say that. As we enter our 10th season, the standard of excellence these guys have set, I couldn't understand what Jack was on about at all.''
NASCAR faced several challenges in 2009. There was the saga of Jeremy Mayfield, who became the first driver suspended under NASCAR's toughened drug policy. There was the economic crisis that left teams struggling to find sponsorship and tracks searching for ways to fill seats.
There were two unprecedented town-hall meetings in which NASCAR and competitors discussed what was ailing the Sprint Cup series and searched for ways to make racing better. There also were two harrowing wrecks at Talladega that had drivers calling for changes.
Commentators were critical, and NASCAR noticed.
``If you look at what we do week in and week out, this group, I think we are fair and balanced,'' Waltrip said a few days before the Daytona 500. ``I think we stick to the story, we look at the pictures and we look at what's going on and make a good analogy of it. I wouldn't put us in a critical-of-the-sport group. I might be wrong. You may point out something I did or said, but I think differently.''
Still, Waltrip anticipated changes.
``Our goal this year is to try to accentuate the positive,'' he said. ``We need an enthusiast and not an antagonist.''
---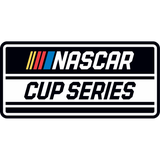 Get more from NASCAR Cup Series
Follow your favorites to get information about games, news and more
---