NASCAR Cup Series
NASCAR Cup Series
NASCAR's McMurray visits tornado-ravaged hometown
Published
Jun. 3, 2011 4:14 a.m. ET

NASCAR driver Jamie McMurray returned to his boyhood home - or at least to the spot where it used to stand. Like much of tornado-ravaged Joplin, it didn't look anything like the place where he grew up.
McMurray visited the devastated southwest Missouri town Thursday, hoping to lift the spirits of residents trying to put their lives back together and raise awareness of ongoing needs in the area.
''It's not just the destruction that will stick with me, even though that's bad,'' McMurray said, in a telephone interview with The Associated Press on Thursday night. ''It's the stories I heard.''
McMurray said he was stunned by the level of destruction and heartbreaking stories of lost lives, but inspired by the large number of volunteers who drove in from across the country to help with relief efforts.
And McMurray said the area will need help for years to come.
''The fear is, at about this point, the national (media) coverage is leaving,'' McMurray said. ''They're not the headline right now.''
Missouri officials said Thursday that the death toll from the May 22 tornado has risen to 138 people. More than 8,000 homes and apartments, and more than 500 commercial properties, were damaged or destroyed.
''I met people today that lost their home, and that was one level,'' McMurray said. ''And then you meet people who lost kids, or a sister, or a brother. And that's a whole different level.''
McMurray said he spoke with one couple who lost two of their three children.
''I told them, 'I don't know what to say to you,''' McMurray said. ''We started hugging. It's weird how you wanted to hug them. But you don't know what to say.''
McMurray said tornado warnings were common in Joplin growing up, but the worst storms always seemed to avoid a direct hit on the town.
''How many times has there been a tornado go just north, or just south, or it doesn't touch down?,'' he said.
As a child, McMurray remembers huddling in the bathtub with his family, covered by a mattress, during particularly threatening storms.
But when he spoke to the family who bought his childhood home, he found out that they took shelter in a hallway - and given what happened to the rest of the house, which had only a few walls left standing, that decision might have saved their lives.
With a race coming up in Kansas this weekend, McMurray expected to have a hard time getting to sleep Thursday night. But while he won't forget the scenes of destruction and stories of tragedy, he'll also remember the kindness of volunteers.
''I think it makes you really proud to be an American, to see different people around the country come to help,'' McMurray said.
During McMurray's visit to his former home, an unknown man drove up in a truck, handed over an envelope to the home's current owners, then drove away. Inside the envelope was $200.
''And that guy was going around to every single house in the neighborhood,'' McMurray said.
---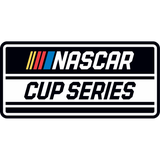 Get more from NASCAR Cup Series
Follow your favorites to get information about games, news and more
---