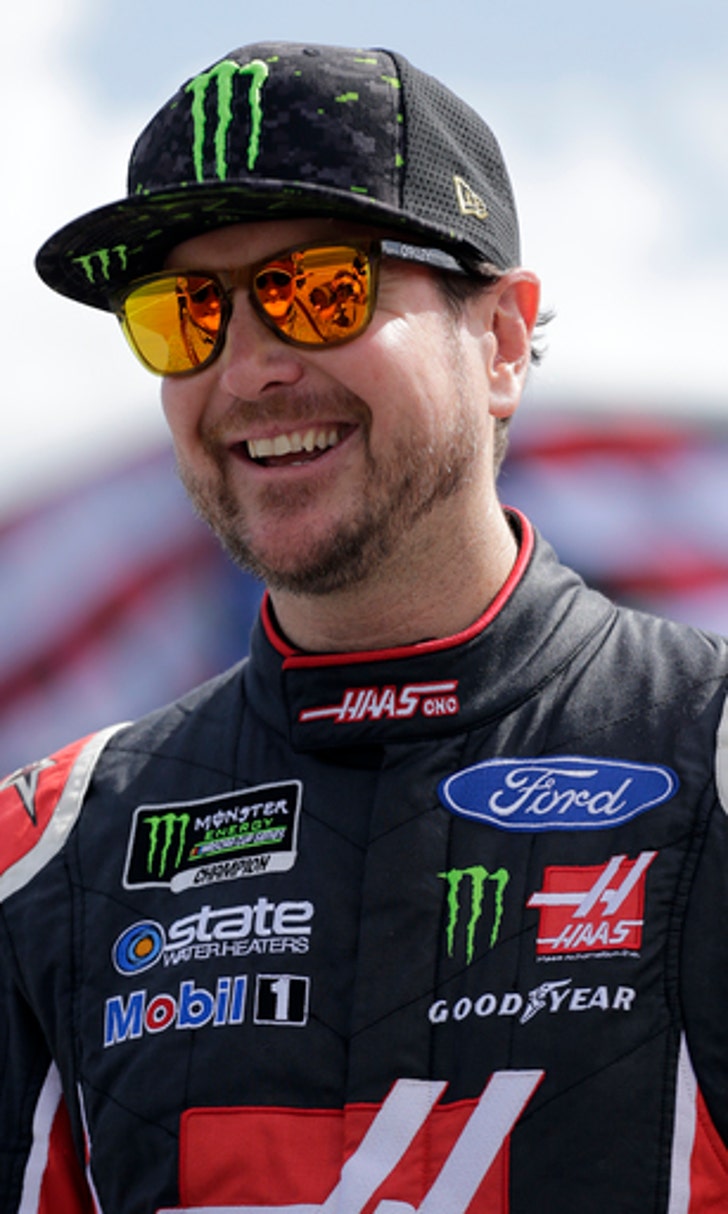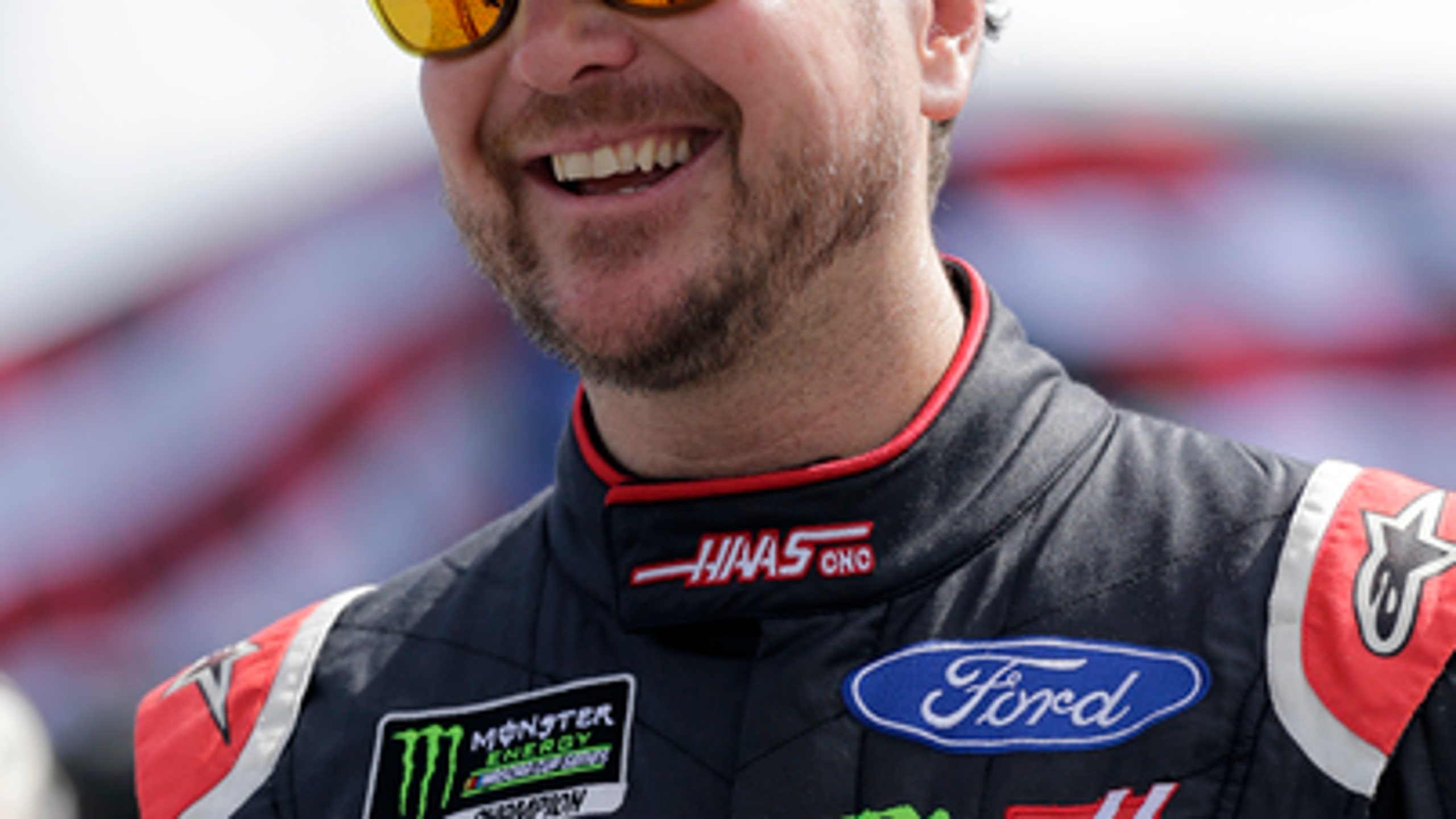 NASCAR stars ready to talk about 60th running of Daytona 500
February 14, 2018
DAYTONA BEACH, Fla. (AP) Chase Elliott won a popularity contest before he even won a Cup Series race.
Elliott was the overwhelming favorite to be crowned the sport's next most popular driver. Although the actual award will be handed out in nine months, fellow NASCAR drivers polled at Daytona 500 media day expect Elliott to be a slam-dunk winner.
''I think he's already won the 2018 most popular driver award,'' Hendrick Motorsports teammate and seven-time Cup champion Jimmie Johnson said.
Dale Earnhardt Jr. won the award 15 consecutive years, including in 2017. But Earnhardt's retirement left the title up for grabs.
Well, sort of.
All indications are Elliott will take over the top spot, maybe even for the foreseeable future.
''I feel like he's one of the most important ingredients in what NASCAR racing does going forward because of his family name,'' 2014 Cup champion Kevin Harvick said. ''He has the legacy that's already been built in this sport by his dad. He's come into this sport with a great name and already proven that he's going to be competitive. He has those southeast, NASCAR ties to those core fans that none of the rest of us will ever have. He's the guy.''
Elliott is the 22-year-old son of Hall of Fame driver Bill Elliott. Both hail from Dawsonville, Georgia.
Harvick called the younger Elliott the ''biggest tie to our grass-roots NASCAR fan.''
Elliott is entering his third full season at Hendrick Motorsports. He's winless in 77 career Cup starts, but had 12 top-five finishes last year and five runner-ups.
''When he wins the first time, you're going to see things that you haven't seen in a long time from fan reaction and just enthusiasm about this sport,'' Harvick said. ''And when that happens, it's going to be good for all of us.''
Johnson said Elliott is ''going to be a superstar.''
Elliott took all the praise in stride, saying he appreciated ''the kind words for sure.''
But he added that ''Nothing is ever for sure till it's for sure, right?''
Bill Elliott, nicknamed ''Awesome Bill from Dawsonville,'' won the most popular award 16 times in 19 years. The late Dale Earnhardt won in 2001.
Elliott and the Earnhardts had a lock on the award since 1991.
''Why that's the case, you know, I can't answer just because I don't really know, right?'' Chase Elliott said. ''But I'm going to continue to be me. Hopefully we have some great support. If I'm not your guy, I'm not your guy. But I think I'm very appreciative of the support I've had to this point.
''Dad has had a great following over the years. I think the people that were big Bill Elliott fans, they followed me for a long time, not just since I've been in the NASCAR world. Just try to keep doing my thing. We'll see as the season unfolds down the road.''
Elliott may be the favorite to take top honors as NASCAR's new most popular driver, but he'll have some competition when it comes to who develops into the best driver among a promising crop of 20-something talent poised to become the next NASCAR stars.
Here are just a few drivers 25 and under looking to become Cup champions:
---
KYLE LARSON: The 25-year-old Larson was tagged for greatness by champions Tony Stewart and Jeff Gordon before he landed a spot in NASCAR. Stewart once guaranteed Larson would become NASCAR's next big thing. Larson has blossomed into a championship contender driving for Chip Ganassi. After two winless seasons, Larson won his first Cup race in 2016 and took off last season. He won four races and finished a career-best eighth in the points standings. ''This is the first year I've been considered a championship favorite from day one,'' Larson said. ''Last year we showed people that we could be a contender, where now this year people are pointing and looking at us that we could potentially be a championship favorite. That's cool.''
ERIK JONES: The 21-year-old Jones spent one season learning from NASCAR champion Martin Truex Jr. while on loan at Furniture Row Racing. But he's back with Joe Gibbs Racing and racing with one of the top organizations in NASCAR. Overshadowed by Truex, Jones recorded a solid five top-five finishes and 14 top 10s in 36 starts. He finished as high as second at Bristol and is the first driver to win rookie of the year in all three NASCAR series. Jones' move comes with some big shoes to fill - he replaced 2003 series champion Matt Kenseth in the No. 20 Toyota. ''I have a neat opportunity to really build kind of my own legacy in that car,'' Jones said.
WILLIAM BYRON: The 20-year-old Byron, who takes online classes at Liberty University, proved a quick study in his Daytona Cup debut. He posted the fifth-fastest lap for Daytona 500 pole qualifying. Byron is one of four Cup drivers at Hendrick Motorsports and three of them are under 23, joining Elliott and pole sitter Alex Bowman as part of the organization's sweeping youth movement. Byron won the 2017 Xfinity Series championship last season. ''We're already way ahead of what most rookies have to go through, and I feel like that's an advantage for me,'' Byron said.
OTHER NOTABLES: Bowman, 24, will start the Daytona 500 from the pole. ... Darrell ''Bubba'' Wallace, 24, is the first black driver to start the Daytona 500 since 1969. ... Ryan Blaney, 24, won his first career Cup race in 2017 at Pocono.
---
More AP auto racing: www.racing.ap.org
---
---