NASCAR stars react to Danica's move
BY foxsports • August 26, 2011
NASCAR has had two years to prepare for Danica Patrick — and vice versa.
On Thursday, Patrick announced that she will continue her path with JR Motorsports in the No. 7 Chevrolet full time in the Nationwide Series in 2012 and will run a limited Sprint Cup schedule of eight to 12 events with Stewart-Haas Racing, most likely with her debut occurring in the 2012 Daytona 500.
But never has the sport rolled out a welcome mat to the extent it has for the 29-year-old GoDaddy girl. The moves of open wheelers Mario Andretti, AJ Foyt, Tony Stewart, Juan Pablo Montoya or Dario Franchitti were far less heralded than IndyCar's latest export.
And NASCAR is ready to welcome Patrick with open arms.
"Certainly as we've already seen, it will attract a lot of attention and attention is what every form of sports or entertainment looks to have," said NASCAR president Mike Helton. "She has exhibited enough potential and talent that I think people will look at her to see what she does, how she progresses and will follow her as they would other drivers, but the rampup will be a lot quicker in her case.
"The bottom line is it will contribute to the bigness of everything. We have so many efforts going on to make sure that everyone realizes that NASCAR is available and open to everybody. To have a flag bearer in the form of a driver is huge."
In the age of social media, fellow motorsports icons Ricky Carmichael and Travis Pastrana have created a buzz upon their arrivals, but nothing to the degree of Patrick.
Kelley Earnhardt, co-owner and general manager of JRM, called the move "exciting." She acknowledged that the exposure from the deal will be "positive" for JRM and help assist in attracting other sponsors.
But Earnhardt, who ran Late Models growing up and has a daughter who has started racing, also feels that Patrick's arrival in NASCAR will not only offer encouragement to aspiring female racers but also show that the opportunities exist to advance.
"There are tons of young girls and women that are in the motorsports ranks competing at local levels and regional levels all over the United States," Earnhardt said. "What this does, for Danica to be involved in the Nationwide Series and the Sprint Cup Series, is give those females a lot more hope that it can be done because we haven't had a lot of success with females in the sport throughout our years.
"It gives them hope that they can reach for their dreams and chase their dreams and that it's not a wasted effort. And they have somebody that they can look up to that has managed her brand and done well for herself. So they have someone to model themselves after."
Via Twitter, Brad Keselowski said he had "no problem" with females racing and some of the best competitors he raced against growing up "were girls." Inevitably, he believes that "mental strength and raw talent" will distinguish racers in the field "not gender, or freak of nature genetics."
"Although I never raced against Danica growing up I'm sure she was one of those exceptionally talented and skilled girls," Keselowski tweeted. "Watching some of those girls flame out along the way was always disheartening for me personally. As a competitor u what to race the best. Their were many reasons the talented girls didn't make it along the way. Some didn't like the label, of female race car driver. Others, Wanted time for a boy friend & later family. Kudos to Danica for sticking it out. Most don't. I'll always respect her accordingly.
"All that said, her assent up the ladder of the sport thru various branding 'techniques' (swimsuit ads etc) only serves to undermine the Future credibility of female racers who wish to make it based on skill, mental toughness and a never give up attitude. That to me is wrong. Essentially she has opened a pandoras box for all female racers. If she doesn't succeed, no female will get a chance for years to come."
Patrick has made tremendous gains from 2010 to this season and improved her average finish this season by 12 positions after seven starts. But for a driver with just one win in 111 attempts on the IndyCar side and one top-five and three top-10 finishes in 20 Nationwide starts, time will tell whether the hype equals the eventual performance.
Four-time champion Jeff Gordon humbly states that his early following was a result of performance — not popularity. After all, Gordon was a 21-year-old kid from California — an anomaly among the Southern fraternity of stock-car racers back in 1992. "Wonder Boy" did attract a whole new market of fans, particularly females, as he quickly made a name for himself in the Cup division.
While Gordon believes Patrick's arrival in NASCAR will be "great for the sport," he knows the expectations will be high.
"I was winning races in the Busch Grand National Series and so, to me, if there was any hype, which I didn't think there was that much hype, but if there was any, it was more of just from a performance standpoint," Gordon said. "I think Danica still has to prove herself from a performance standpoint. She's, I think, impressed a lot of people in some of her performances this year. But I think she still has a long way to go.
"I think we'll just have to wait and see how she does in a full-time season and in those Cup events that she's planning on doing. So it should be very interesting. To me, it's far more challenging for her than it was for me because I didn't have that kind of hype and expectations and that many eyes on me, even though I felt like I did, I know I didn't. The most challenging years in my racing career was definitely my rookie year in Nationwide and my rookie year in Cup because you feel like you have so much to do to step it up and to live up to any expectations that there are. She certainly has a lot to live up to."
---
---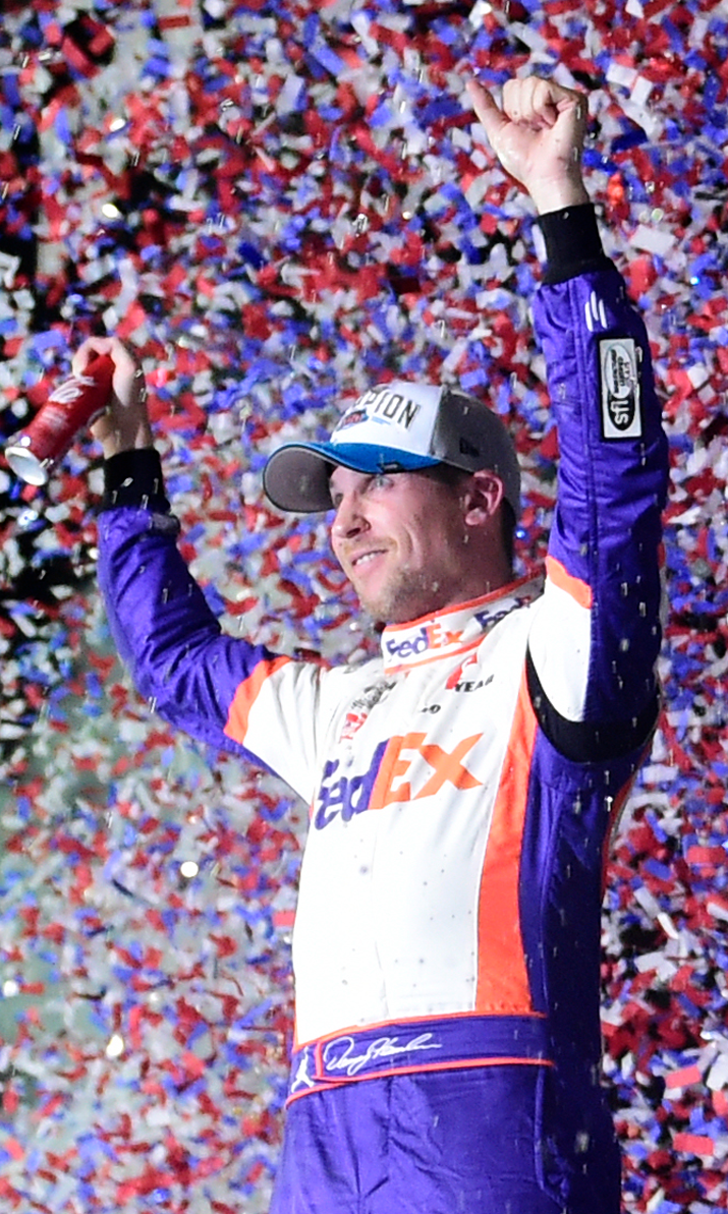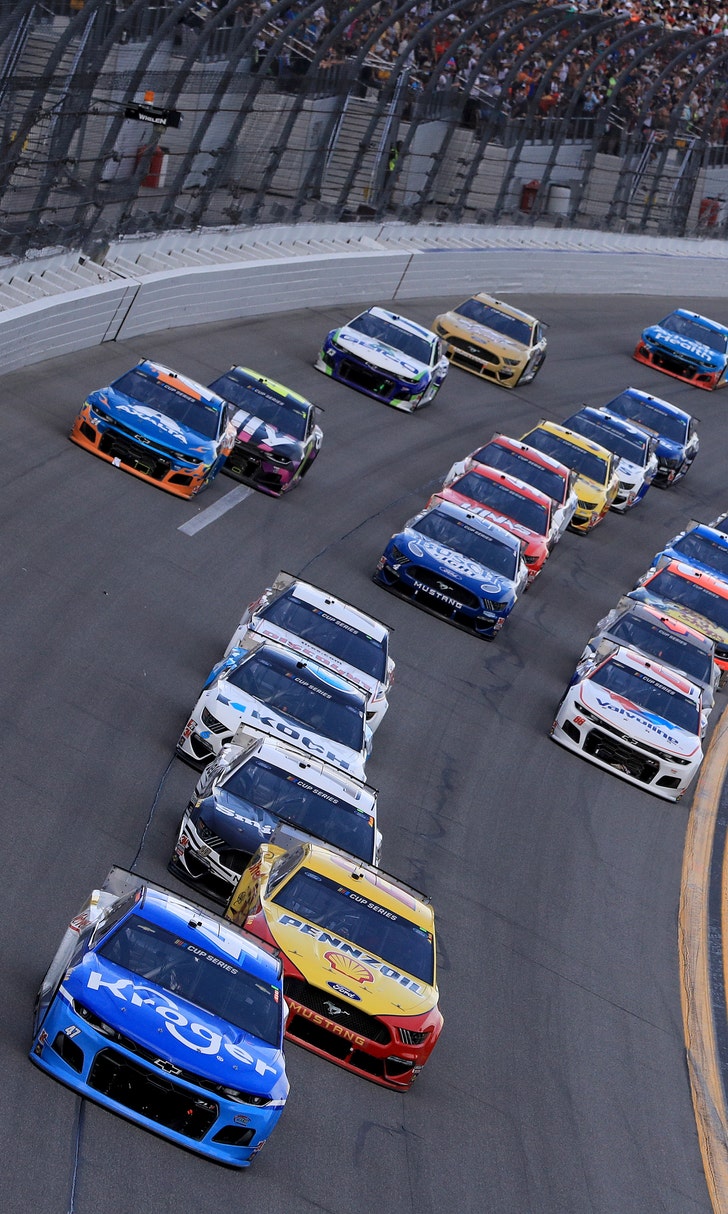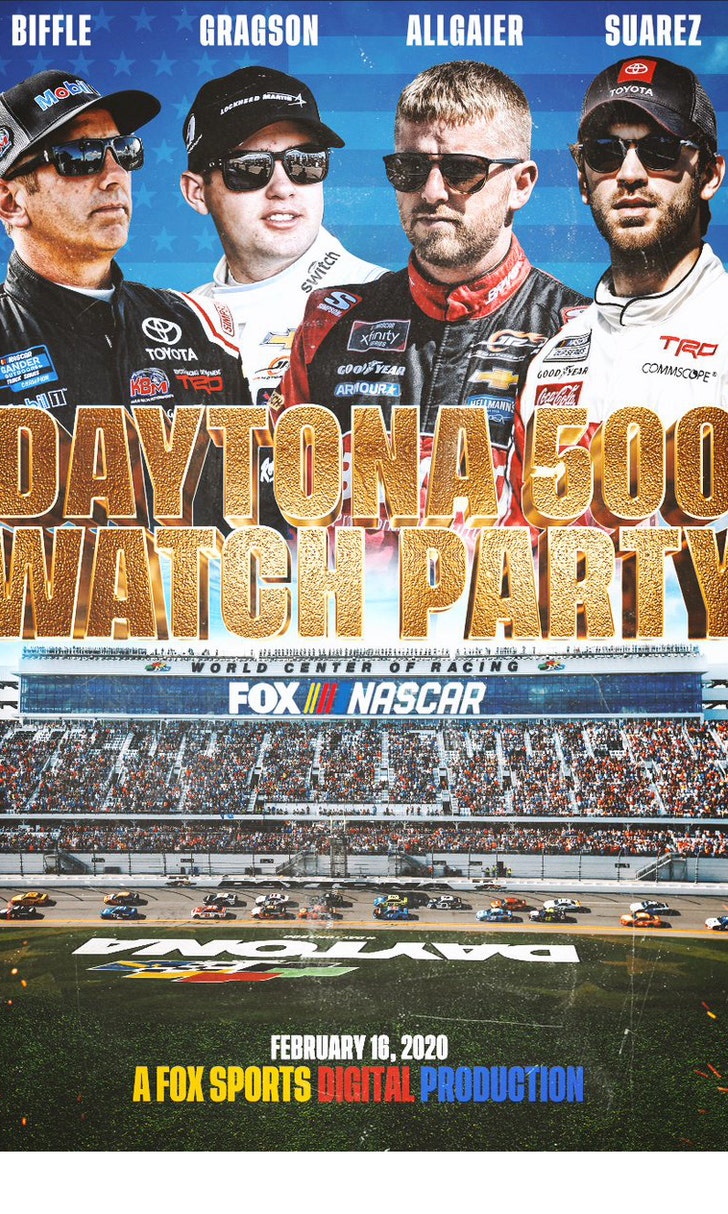 The Daytona 500 Watch Party!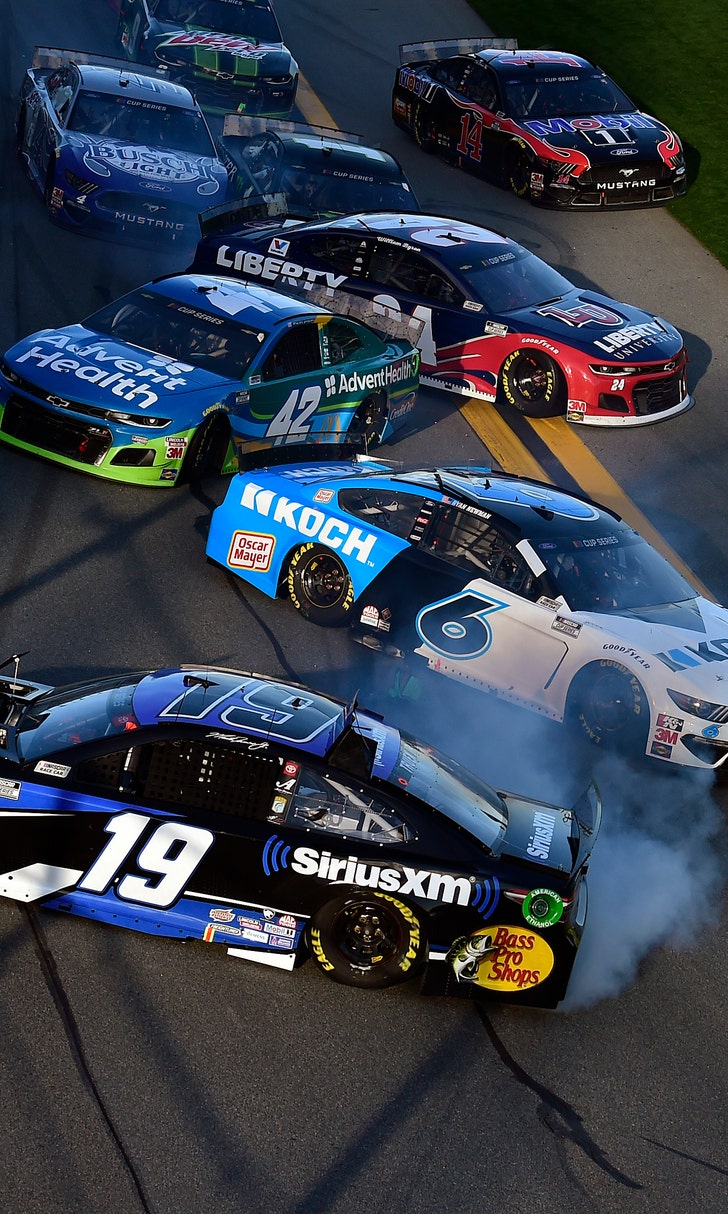 The Numbers Game At Daytona