NASCAR Saturday Brickyard notebook
July 27, 2013

BACK HOME IN INDIANA — Three-time NASCAR Sprint Cup champion and two-time Brickyard 400 winner Tony Stewart isn't greedy, but the Indiana native would like another victory at Indianapolis Motor Speedway on Sunday. He'd be equally happy winning this year's Brickyard 400 as the driver of the No. 14 Stewart-Haas Racing Chevrolet SS or as the co-owner of SHR.
And with Stewart qualifying fifth and teammate Ryan Newman on the pole, either scenario is a distinct possibility.
"It's always been a dream to win in Indianapolis, and I've been very blessed and fortunate to win it twice now, and that's something that if I died tomorrow I would die a happy man because of those two races," Stewart said on Saturday. "But it would be that much more special to win it as a team owner, too."
SHR is in for big changes next year, when Kevin Harvick will replace Newman, bringing Budweiser with him as a sponsor. Newman, like his boss, is an Indiana native, so there's a sense of urgency to get him a victory now. As for Patrick, she finished fourth in the Indianapolis 500 in 2005 and third four years later and is very comfortable here.
"It's been so much fun working with this group of guys, and even if I didn't win it, if Ryan (Newman) or Danica (Patrick) won the race, I would have the same feeling of gratification just being a part of it and being able to help one of them realize their dream," said Stewart. "It would mean just as much to be the winning car owner for Ryan or Danica as it would to win it as a driver and owner."
Patrick, who qualified 33rd for this year's Brickyard 400, said she doesn't much worry about what she races as long as she's at Indy.
"I don't care what I drive around Indy," Patrick said. "I love being (here). I just like everything about it. I like the facility, obviously. And, to me, the special thing about Indy is, obviously, I've had great experiences, but it's about the track. It doesn't matter what kind of car I drive there, I've had great experiences, memories. So that's what I like so much about it. And I love the tradition. The older I get, the more I realize how much history and tradition plays a role in what's important and what matters and what means the most to you."
BECAUSE SECOND SUCKS — When Ryan Newman went out last in Sprint Cup qualifying and knocked Jimmie Johnson off the Brickyard 400 pole, Carl Edwards did the Happy Dance. Why? Because up until that point, Edwards was second on the speed charts to Johnson. But when Newman took the pole, it dropped Edwards to third, which, strangely enough, racers much prefer. That's because anytime a driver qualifies second, he agonizes over the woulda', coulda', shouldas' he might have done to win the pole.
Third-place qualifiers never have such worries. That much was evident when Johnson and Edwards did their post-qualifying interviews together at Indianapolis Motor Speedway.
"I thought I was going to be the most disappointed guy in the place until Ryan ran his lap, and I feel bad for Jimmie because I know …" Edwards said.
"You feel a lot better than I feel," Johnson interrupted.
"I felt really good," said Edwards. "Second is the worst, you guys. It's the worst to qualify second, and nobody wants anybody to go through what Jimmie just had to go through."
Then, Edwards quickly added, "We all don't feel too bad for Jimmie."
FREQUENT FLYER — AJ Allmendinger has done a fair amount of racing at Indianapolis Motor Speedway already this year. The 'Dinger finished seventh in the Indy 500 in May, driving one of Roger Penske's IndyCars. Friday at IMS, he finished 10th in the No. 6 Aero/Tuvacol/Curb Records Ford Riley Daytona Prototype in the Brickyard Grand Prix Grand Am race.
And Allmendinger had a solid Brickyard 400 qualifying effort, coming home 14th in the James Finch-owned Phoenix Racing Chevrolet. "This is Indy, so this is pretty special," Allmendinger said. "It is such a prestige race. To be able to race three different cars here in one year is something. To come to a racetrack with so much history really means a lot."
GOOD RUN — Denny Hamlin has had a miserable 2013 season, missing four races with a back injury and failing to even finish in the top 20 in nine of his 15 starts so far this year. But Saturday at Indianapolis Motor Speedway, Hamlin put up a great lap of 187.122 miles per hour to qualify his No. 11 Joe Gibbs Racing Toyota fourth for the Brickyard 400. Starting up front should be a huge help in the race for Hamlin.
"The track position part is so difficult," he said. "You fight it all race long — you fight to try to get good track position. The further your car is up front the faster it is going to go — it doesn't matter who's driving it or what the setup is. This will be a good step. We had the pole last year and led the first little bit and had a car capable of running top-five and that's where we stayed. So, hopefully, that's no different this year.
SPEAKING OF TRACK POSITION — Defending NASCAR Sprint Cup champion Brad Keselowski bounced his Penske Racing Ford off the wall in qualifying but still wound up a respectable 12th on the Brickyard 400 grid. Keselowski said he thinks Sunday's race will come down to the last caution period, whenever that occurs.
"I think the key to winning the race will be getting the lead on the last restart," Keselowski said. "If you get the lead on the last restart and don't beat yourself, whether it is hitting the wall, run out of gas or a flat tire, then you have the win. It could be a lot of different things like strategy that play into it too. It could be just out executing someone on the restart."
---
---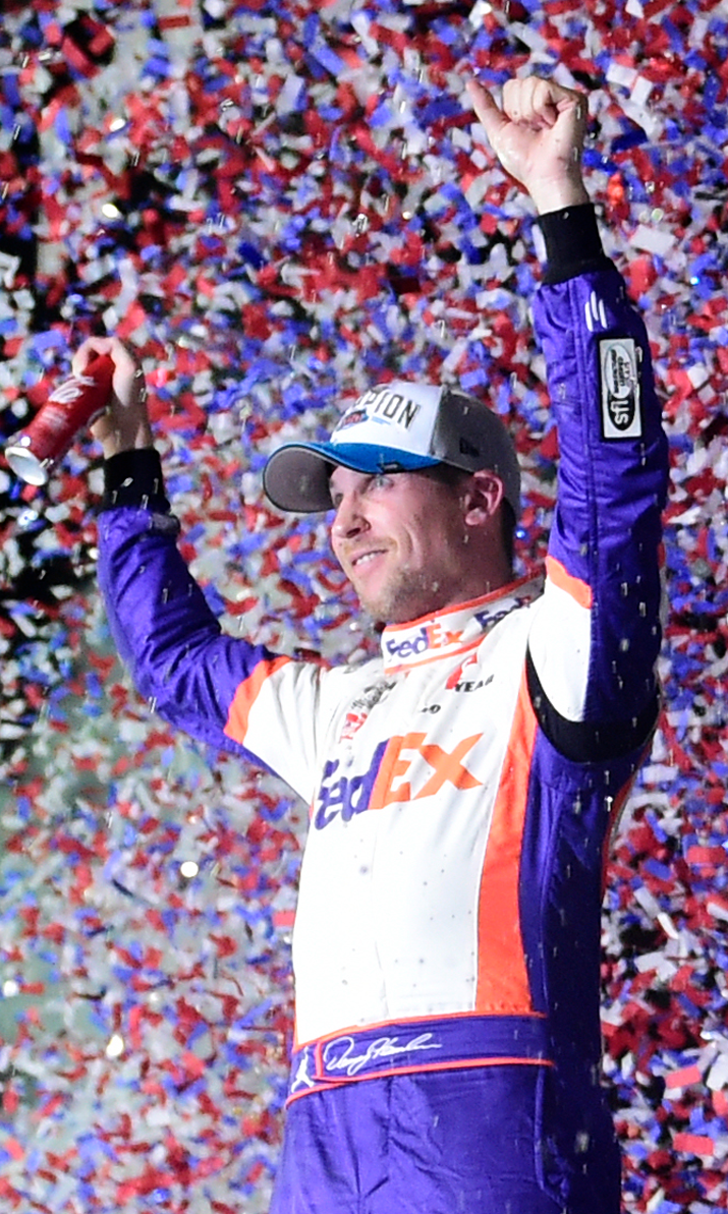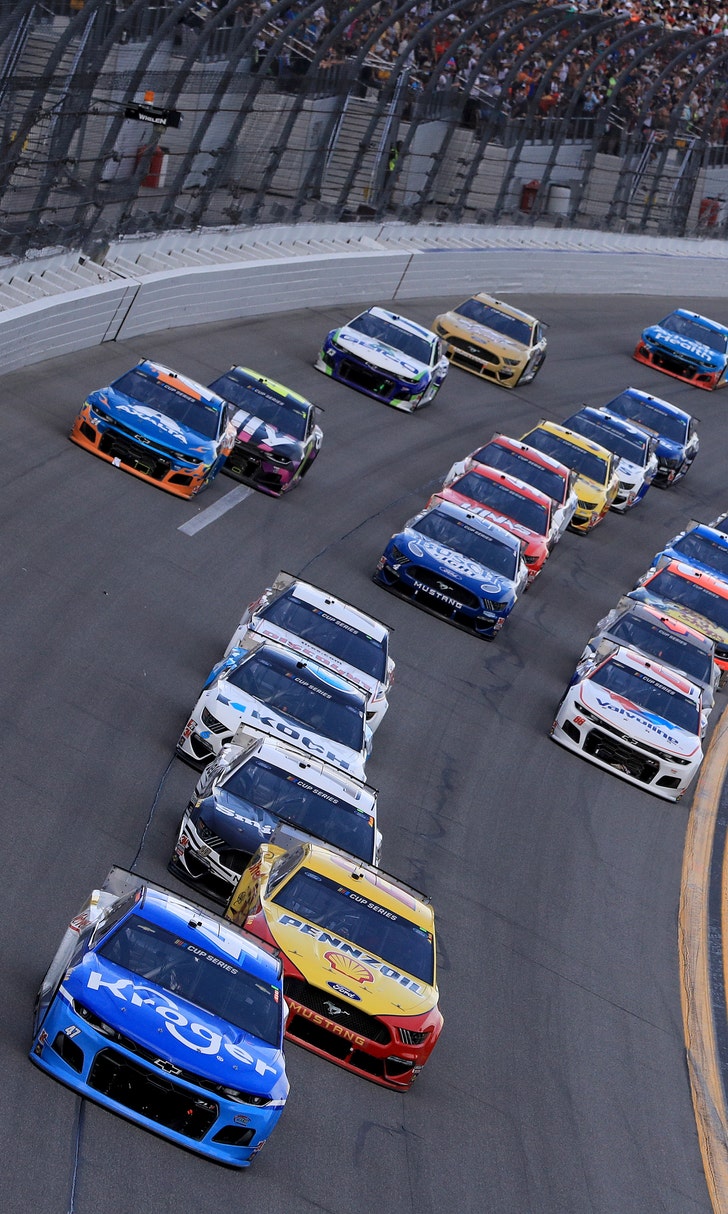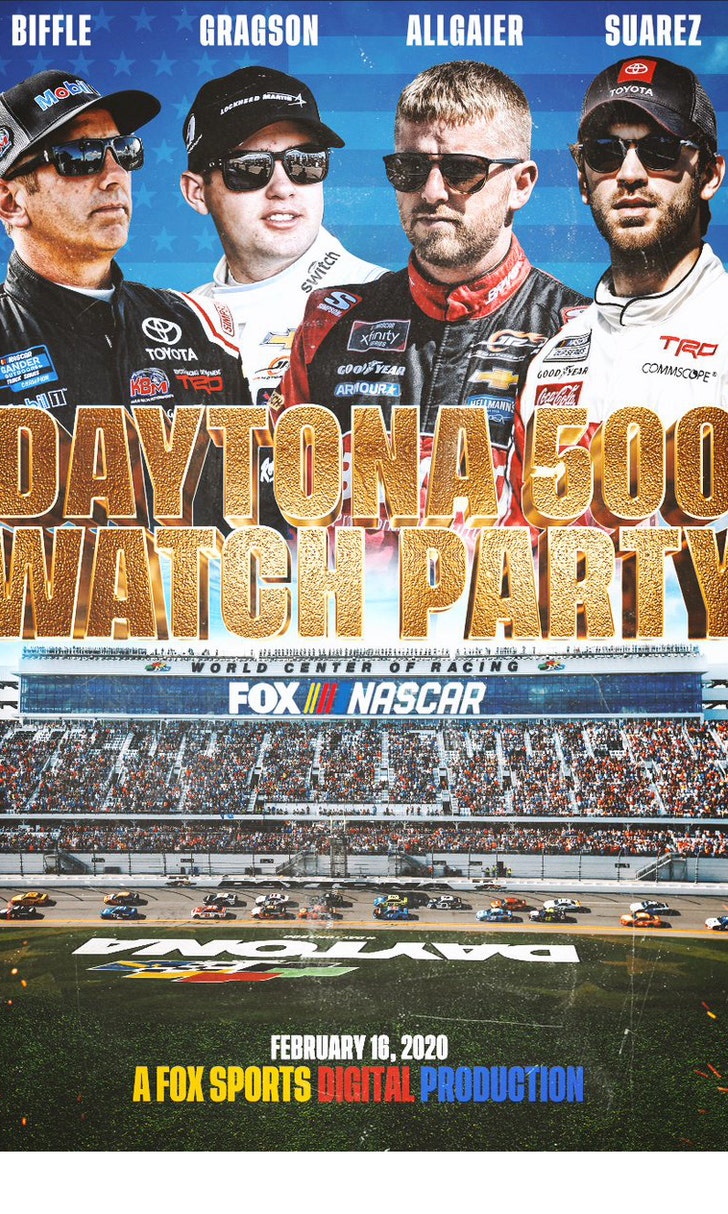 The Daytona 500 Watch Party!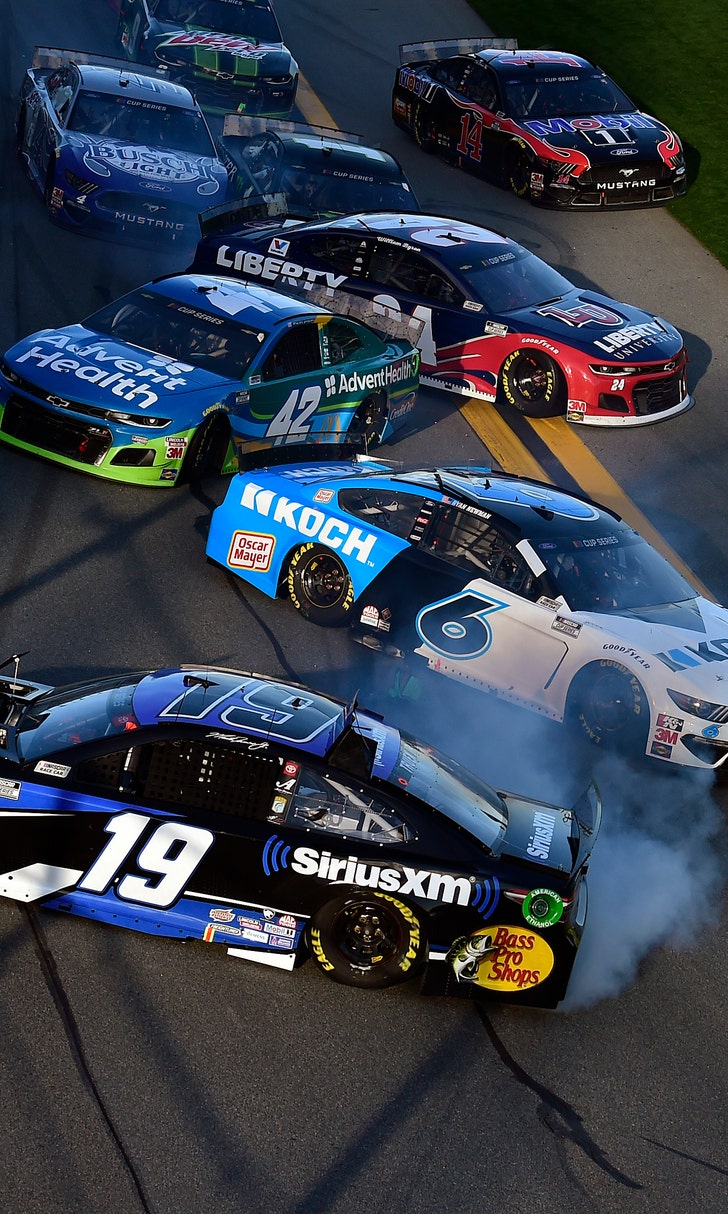 The Numbers Game At Daytona