NASCAR Cup Series
NASCAR Cup Series
NASCAR rallies after Boston bombings hit home
Published
Apr. 19, 2013 5:05 p.m. ET

The MIT police officer killed during the manhunt for the Boston Marathon bombing suspects was the brother of a machinist for Hendrick Motorsports, bringing the events of this past week closer to home for NASCAR teams already rallying around the tragedy.
Sean Collier, who began working for Massachusetts Institute of Technology about a year ago, was found shot to death late Thursday in his vehicle in Cambridge, Mass. Police have said Collier was responding to a report of a disturbance when he was shot about 10 miles west of Boston.
His brother, Andrew Collier, has been working for Charlotte, N.C.-based Hendrick Motorsports since 2008. He works in the engine shop and is not part of the team that travels to the track each week.
''My thoughts and prayers with the Collier family, and I certainly know it's the same thing with everyone at Hendrick Motorsports,'' five-time Sprint Cup champion Jimmie Johnson said Friday at Kansas Speedway. ''We're one big family and it's sad to see a teammate going through this.''
NASCAR teams were already planning to honor victims of Monday's attacks, which left three dead and more than 180 wounded, during this weekend's races in Kansas.
Roush Fenway Racing plans to donate $100 for every lap the team leads to The One Fund Boston, which was set up to help people affected by the bombings. The team's three Sprint Cup cars will also carry ''B-Strong'' decals, done in Red Sox script, that have cropped up this week.
The race team is partially owned by Fenway Sports Group, which owns the Red Sox.
''When events occur such as what happened earlier this week in Boston, it is our nature to be overwhelmed with a variety of emotions,'' Jack Roush said in a statement. ''To have to withstand an act of such senselessness and cowardice against innocent people is disheartening to us all. Our hearts go out to the victims and their families, as well as the entire city of Boston.''
Carl Edwards, who drives for Roush, said he hasn't had a chance to put the events of Boston in perspective, but realizes how fortunate he is to be driving a car this weekend.
''I can't quite grasp what's going on, I guess the consequences of it, but any time you see that, for me personally, it makes you realize the world is a crazy place,'' Edwards said.
The three entries from Michael Waltrip Racing are showing their support by replicating the bib numbers worn by Boston Marathon runners on their cars. The change in font for the car numbers was approved by each of the team's sponsors.
''The news coming out of Boston this week was very personal to me,'' said Michael Waltrip, who ran the Boston Marathon in 2000. ''I remember thinking about what a privilege it was to be able to participate and all the hard work it took to be there. When you can see those international flags flying in Copley Square, you know you are about to complete your journey.
''I know the joy those runners were feeling at that moment when their worlds changed.''
Bowyer, who drives one of the Waltrip cars, said the bombings touched everybody in NASCAR, and that the replicating bib numbers was simply one way to show their respect for the victims.
''It's a tragedy and a shame that these things keep happening,'' Bowyer said. ''Now that I hear about the Hendrick organization, it's sad. It's been a tough week for all of us.''
---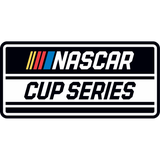 Get more from NASCAR Cup Series
Follow your favorites to get information about games, news and more
---