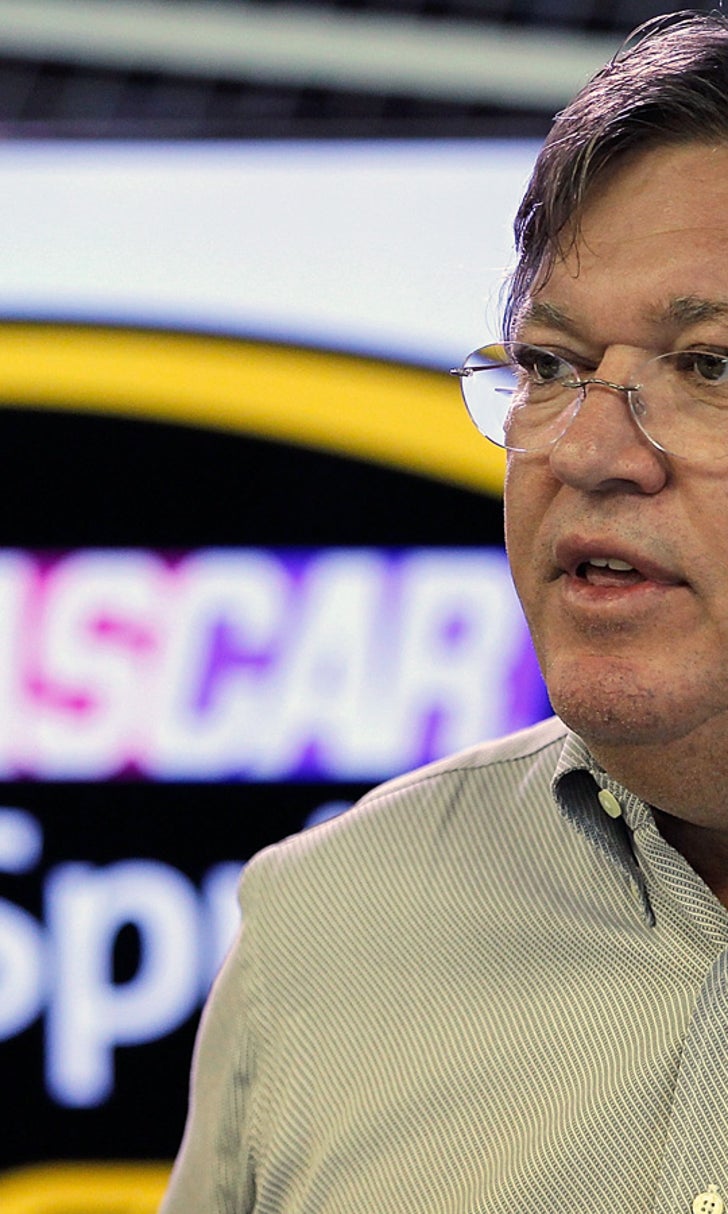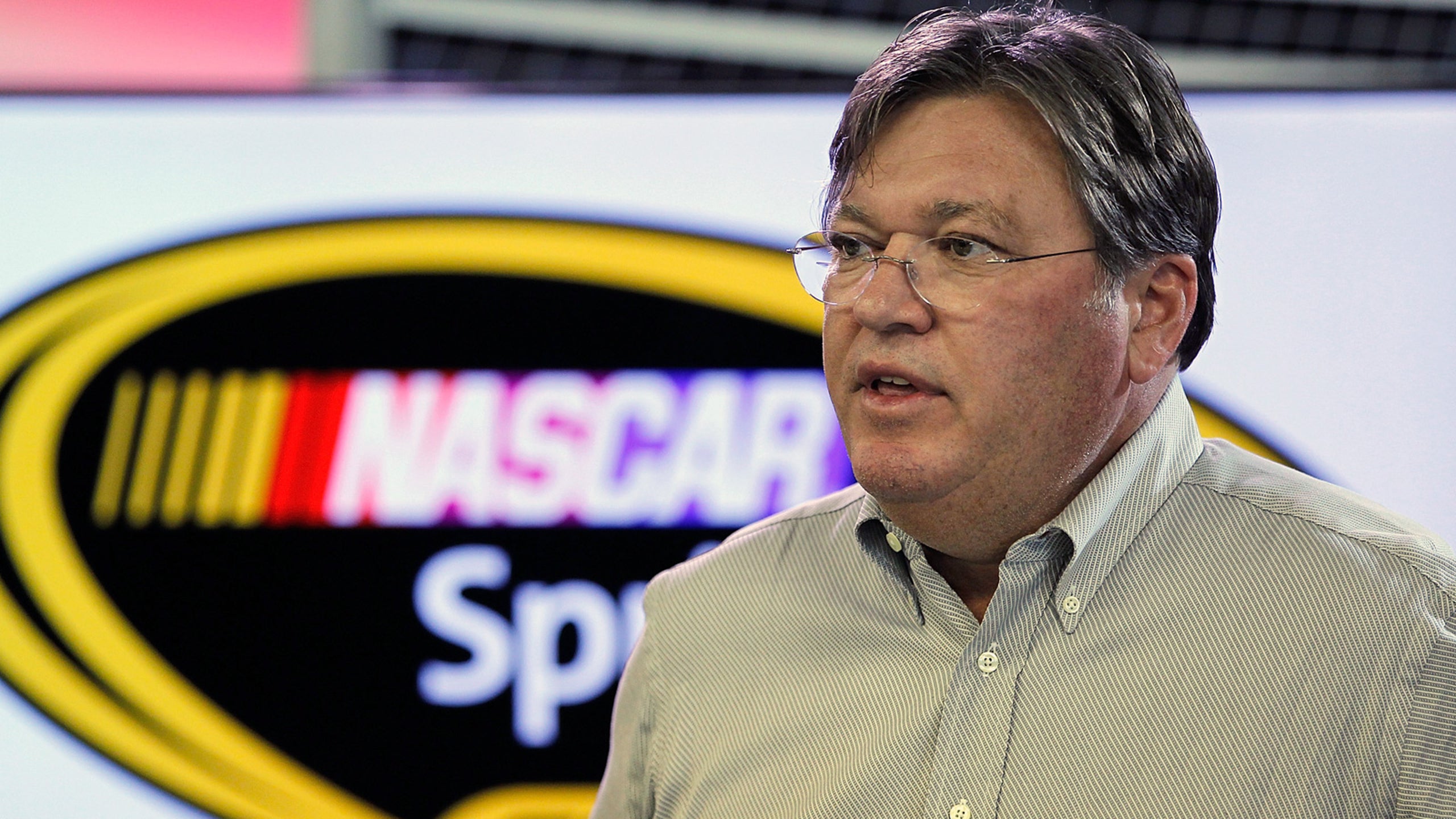 NASCAR planning horsepower reduction, other changes for 2015
BY Tom Jensen • March 22, 2014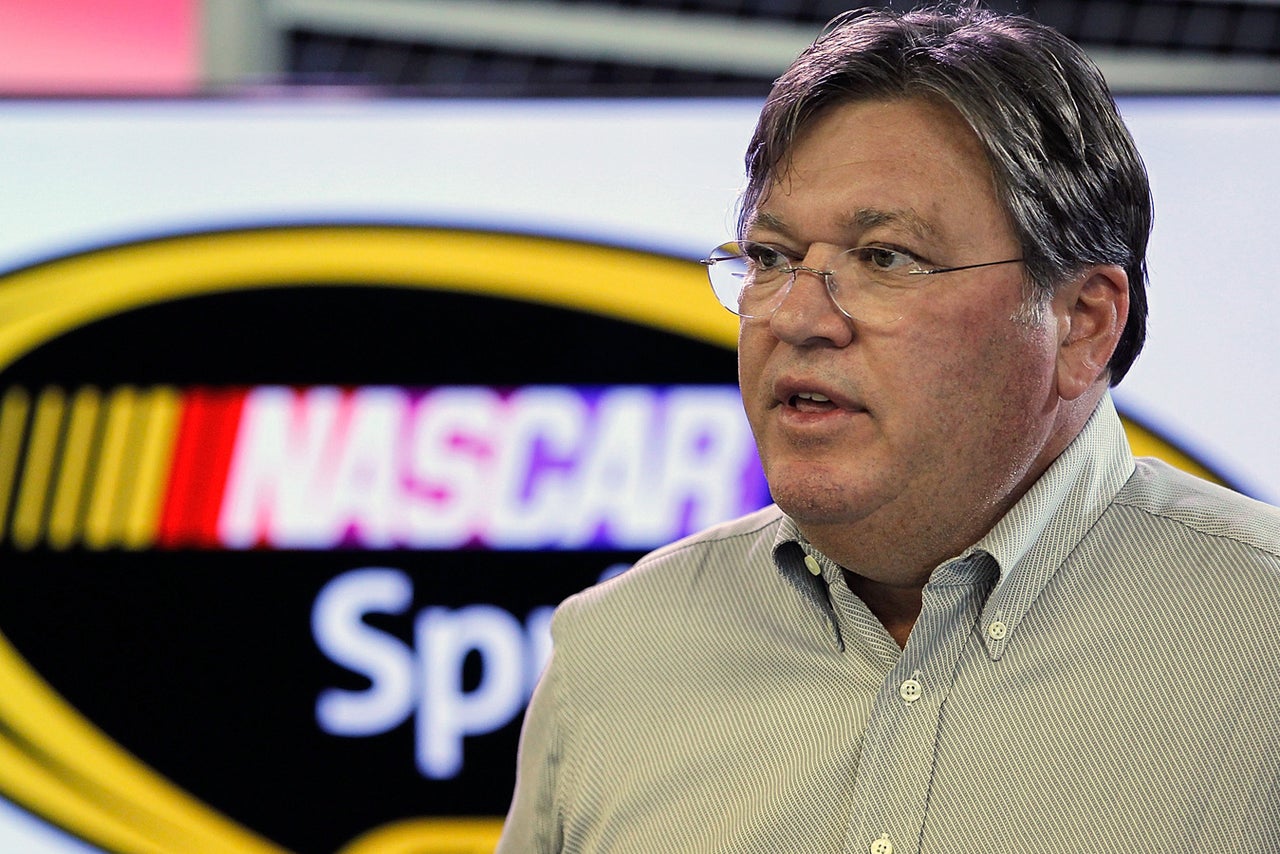 NASCAR is planning on making significant engine package changes in 2015 to extend the life of Sprint Cup powerplants and reduce horsepower. And along with engine changes, there likely will be aerodynamic and tire changes for the Cup cars in 2015 as well.
That's the word from NASCAR Vice President of Competition and Racing Development Robin Pemberton. In an exclusive interview with FOXSports.com Saturday morning at Auto Club Speedway, Pemberton said the sanctioning body has had four meetings so far with representatives from Chevrolet, Ford and Toyota and race teams  about how to implement those changes. No consensus has been reached yet, according to Pemberton, but discussions are ongoing in advance of making the changes for next year. 
Although Pemberton declined to specify how many horsepower NASCAR is looking to cut, sources familiar with the discussions said the reduction would be in the neighborhood of 75 to 100 horsepower. Currently, NASCAR Sprint Cup Series engines make about 860-900 horsepower at most tracks. 
Pemberton said the decision to look at reducing engine power is not specifically geared toward trying to improve the quality of racing. 
"It's as much getting more use out of engines as it is (reducing) horsepower," Pemberton told FOXSports.com. "They kind of feed off of each other. There's no guarantee horsepower may or may not do anything for the quality of racing, but it will allow us to do other things."
Discussions are still in the early stages, Pemberton said, but given the fact that there are so few engine suppliers now, they will need plenty of lead-time to make changes for next year. 
As with the development of the Generation-6 car, the new engine package discussion is a highly collaborative effort.
"From our perspective, the healthy thing about this is that NASCAR is working not only with the manufacturers, but all of the engine builders," said David Wilson, president and general manager of TRD, U.S.A., Toyota's racing arm in the United States. "And we have had a dialog with NASCAR for some time. Just the process itself is absolutely correct. It's refreshing. We feel as stakeholders in the sport, we have a voice."
Among the options being discussed are reduction in engine displacement and changes to throttle body size.
Sources familiar with the discussions say that Chevrolet and Toyota are pushing for a reduction to 5.0-liter engines, while the Ford camp is pushing for the use of tapered spacers, such as are used in the NASCAR Nationwide and Camping World Truck Series engines. 
Pemberton said any change in the engine package likely would necessitate other changes as well. 
"It's some about economics, and there are some who think that if you knocked a little bit of horsepower out, it could put you in a position to make the racing better," said Pemberton. "But there's a lot of things that go into it. There's the mechanical grip and the tire grip and the aerodynamic grip and engine horsepower. Every one thing you change, you have to adjust everything around it to make it right. There's some sort of balance in there. So, if you do a horsepower change, there's a better than not chance that you will have to adjust aerodynamics, and that may give you the ability to adjust tires. So it's a three-legged stool. You just have to work on them all."
"It's never as easy as fixing one thing without something else changing," added TRD's Wilson. "It's a complicated dynamic no matter how you look at it."
Pemberton said advances in performance have dramatically boosted horsepower in recent years. 
"It's not fully appreciated the fact that we've had the same engine for basically 25 or 30 years and it's at 850 or 860 horsepower, where it used to be 500," Pemberton said. "And we are at the same race tracks where we used to run 160 (miles per hour) we're now qualifying at 190 and running 213 going into the corners. There's been a lot of engineering and gains made across the board. Goodyear ... we have the same tire patch as when we started.
"There's been a lot of development over the years to put on good racing," said Pemberton. "And there's a belief that we need to take a set and at least kind of start over a little bit."
Reaction to the move has generally been positive.
"If it truly does potentially help the racing and then help durability on the back end, I think it's not a bad thing to do," said Pat Suhy, NASCAR Group Manager for Chevrolet Racing. "It's probably going to be a fairly extensive change, a bigger change than first imagined. As you talk to the engine builders, it impacts everything from the oil pan to the intake manifold to the exhaust headers. I'm in favor of change when it can make things better, so I'm hopeful that it can actually make things better."
"We are actively involved with NASCAR on strategic competition and business considerations and support NASCAR's efforts to work with the manufacturers to continually evolve the sport," said Jamie Allison, Director, Ford Racing.
---
---