NASCAR Notebook: Hamlin welcomes Busch back
BY foxsports • November 12, 2011
Even though they've quarreled as teammates at Joe Gibbs Racing, Denny Hamlin wants Kyle Busch on his race team and at the track.
Busch was suspended from all racing last week at Texas as punishment from NASCAR for wrecking Ron Hornaday Jr. under caution in the Trucks Series race. His participation at Phoenix this weekend was in doubt until late Thursday because of sponsor wrangling, but Busch is present and will run Sunday in the Sprint Cup Series race.
Hamlin said Busch provides information that is ''vital'' to how Hamlin and third teammate Joey Logano run.
''He's vital to our race team and the feedback that he has is vital to the way I drive my car every single week. He's one of the key elements that we need,'' Hamlin said.
When Tony Stewart left JGR following the 2008 season, Hamlin joked he's now the senior leader of the organization. With Busch now reeling because of another misstep, Hamlin has an opportunity to provide some guidance.
But Hamlin said he'll leave it to team owner Joe Gibbs.
''I think he is going to have to rely a lot on Joe Gibbs, who has been in that situation with a lot of pro athletes that he's been associated with during his career,'' Hamlin said. ''I don't know that I'm that person. I feel like I haven't been around that long and I've made enough mistakes myself.
''I just don't know me being around for six years, it's my place to really say what he should or shouldn't do. I think that he should definitely rely on Joe Gibbs for that because we've got one of the best sports guys in the history of pro sports as our owner. He's seen it all and been through it all.''
---(equals)
JPM-CONTRACT: Juan Pablo Montoya isn't giving up many details about his future with Chip Ganassi Racing, but said he'll be back driving the No. 42 next season.
''Yeah. I'll be driving this car next year,'' he said at Phoenix. ''It's a given. We're all good.''
Montoya wouldn't reveal the length of his contract. He's been with Ganaasi since leaving Formula One late in the 2006 season.
But there's apparently long-term planning going on behind the scenes, including a decision on a crew chief and other personnel. Montoya has been working with interim crew chief Jim Pohlman since late July.
''With everything that we are planning with our team right now, I think we'll be in Chase next year.''
---(equals)
BLOOMIN ONION: Tony Stewart has brought in yet another new sponsor to his race team, signing Outback Steakhouse as primary sponsor.
The deal is for two races as primary sponsor on Ryan Newman's car, and comes on the heels of last week's announcement that Quicken Loans will be on the car for nine races next season.
Mike Kappitt, chief marketing officer for Outback, said that the company was previously involved in NASCAR and saw a good opportunity to make a return.
''We feel like we have a great activation plan and a great driver and great team we are part of, so it made a lot of sense for us to come back into the sport now,'' he said.
---
NEW GROOVE: One of the biggest changes to Phoenix International Raceway after its repaving between spring and fall races was to the racing lines.
On the old surface, drivers had two equally effective lines they could race. Since the track was repaved, there is just one solid line on the inside and another that's not quite there.
PIR officials tried to work in a second groove by having a group of drivers, including Nationwide Series champion Randy Lajoie and ARCA champion Frank Kimmel, turn a couple thousand laps around the track earlier in the week. It helped, but the drivers competing this weekend say the second groove is still only about halfway there.
''As it stands right now ... there is about a lane and a half (and) if you get out of that it is real dirty and slippery,'' Sprint Cup points leader Carl Edwards said. ''We saw a couple of the Nationwide guys hit the fence up there in (turn) three. I didn't wreck, but got up there and brushed the fence in testing.''
The drivers are hoping the second line will come in after Saturday's events, including Nationwide's qualifying and race, along with a NASCAR support series race.
---
CARMICHAEL'S SCARE: Nationwide Series driver Ricky Carmichael was involved in an accident, but it had nothing to do with racing.
Driving away from the track Friday night with his wife, Carmichael was caught up in a near head-on collision that occurred in front of him.
The wreck happened as a truck was coming down the wrong way of a two-lane road, and a Jeep on Carmichael's side had to swerve and went off the road. A tire flew off the Jeep as crashed and slammed into the front of the Carmichaels' car, smashing in the front end.
Carmichael and his wife were unhurt and he was able to go in Saturday's Nationwide race.
''It was pretty scary,'' Carmichael said after qualifying. ''Thank God it's over and everyone is all right.''
---(equals)
AP Sports Writer John Marshall contributed to this report from Avondale, Ariz.
---
---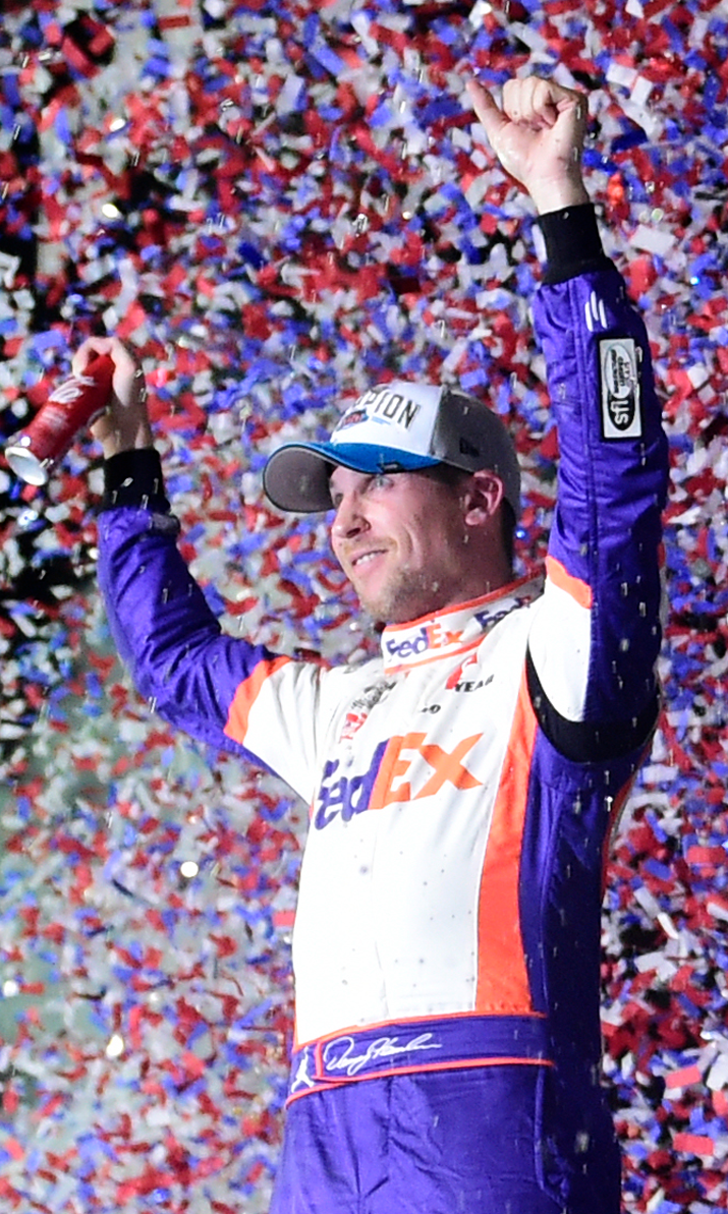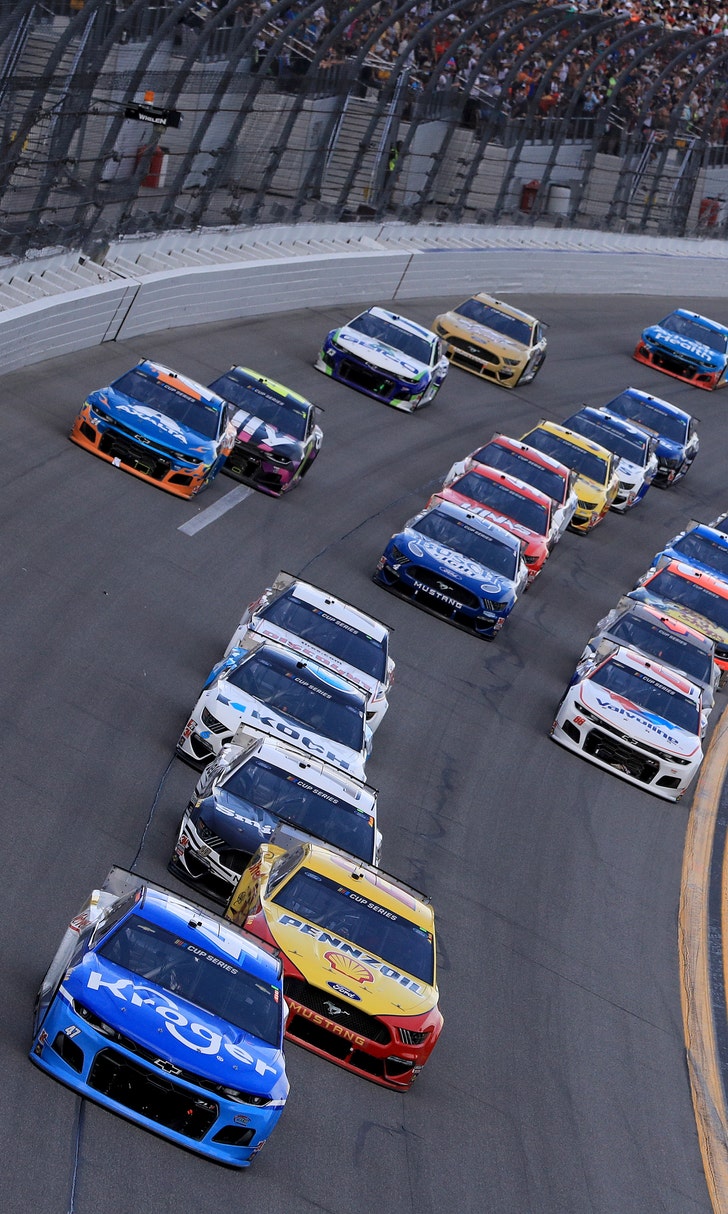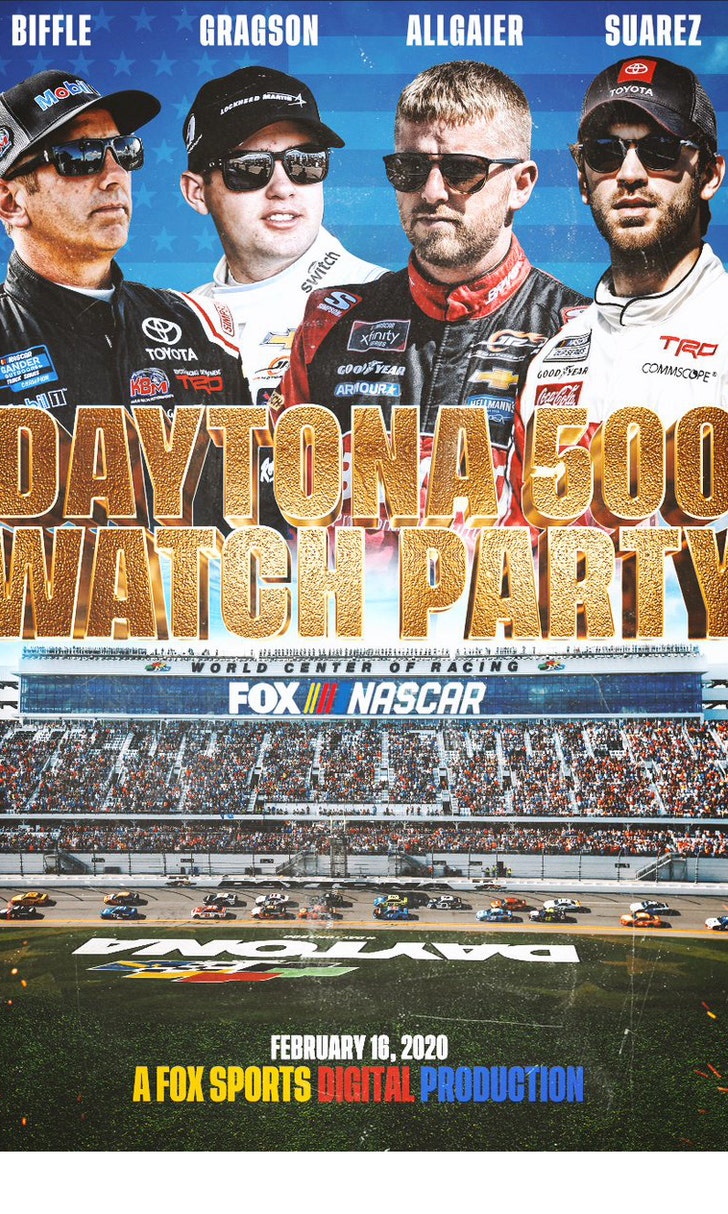 The Daytona 500 Watch Party!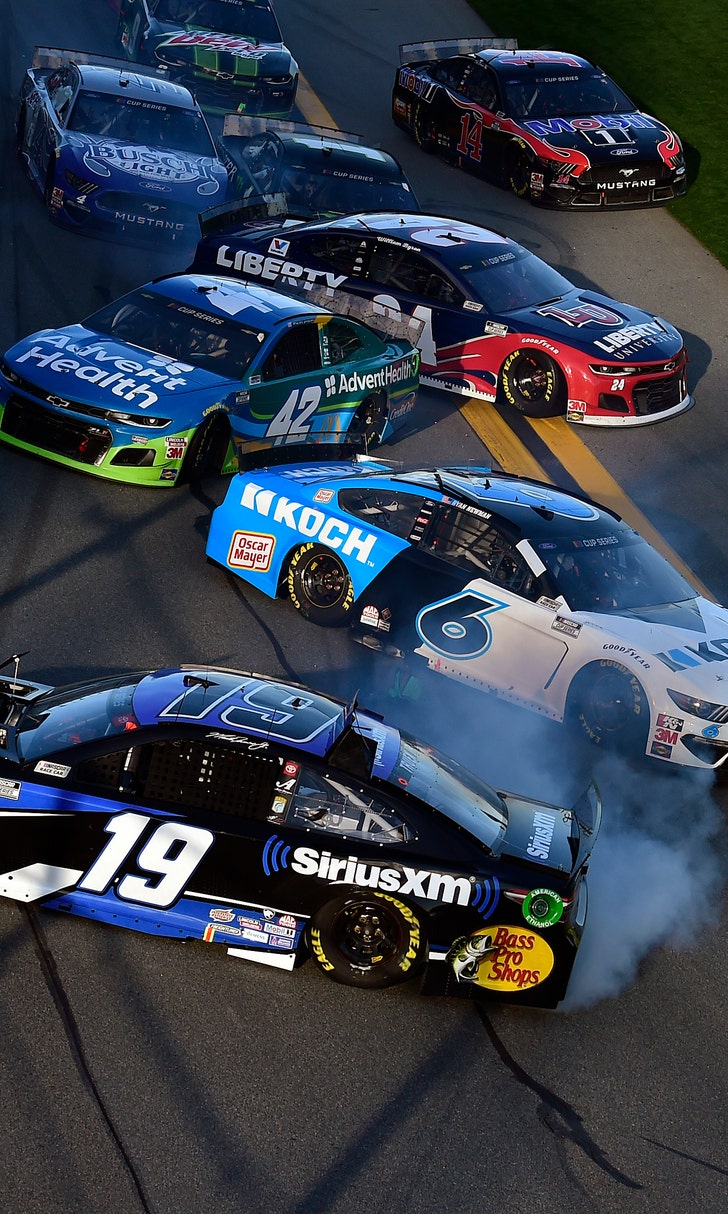 The Numbers Game At Daytona