NASCAR Cup Series
NASCAR Cup Series
NASCAR drivers join new trend ... mostly
Published
Feb. 25, 2010 6:15 p.m. ET

For a sport that has stubbornly clung to its homespun roots with ferocious propriety, NASCAR has taken surprisingly huge steps forward in keeping ahead in the digital age.

Twitter, a micro-blogging social media phenomenon, is all the rage inside the garage as NASCAR drivers, crew members, PR executives and media members have taken a liking to it.

And it doesn't look like the phenomenon will be stalling any time soon.

Drivers who participate understand their sport has the greatest fan accessibility of any. So in a time of global recession, why not make all their fans feel like they have pit passes?

Live tweeting during a race? You betcha, and fans couldn't be happier. No commissioners, coaches nor schools to slap them with fines for tweeting. NASCAR is steamrolling ahead and reaping the benefits of social media — in 140 characters or less.

Simply put, NASCAR is a big business with big licensing revenues. A typical NASCAR fan will buy some sort of souvenir from his favorite driver's merchandise hauler at any given race — the more fans that buy those diecast cars and sponsor-logoed jackets, the more money everybody involved makes.

Twitter is now an alternative fuel that feeds a fan's driver loyalty, that same loyalty that leads to reaching into a wallet. You may like Kasey Kahne, but if he replied to your tweet, it's now a bromance. Spending $100 on that Budweiser No. 9 Tiffany-style lampshade seems pretty justified right now, doesn't it? After all, he's your BFF. 

Twitter has become the perfect vehicle to take rabid NASCAR fans on a wild reality show ride, with their favorite drivers as the directors. It's a new-age NASCAR family in the making, with entire families tweeting to NASCAR Nation.

When Kevin Harvick, Juan Pablo Montoya and Scott Speed take to the track, their wives tweet for them.

Delana Harvick, Kevin's wife, tweeted at Fontana, "nascar is calling us for too fast entering. not sure how that could be when we were following the 48 and he wasn't speeding???"

Off the track, it's a free-for-all of observations and thoughts about racing, life, sex and yes, even politics.

Unedited drivers' tweets — not for the faint of heart — are a giant amusement park ride. It's a gearhead's "more information, please" nirvana.

Danica Patrick's debut in stock car racing at the ARCA 200 in early February caused many media members to question how the drivers really felt about all the hype surrounding her. Kyle Busch's fans knew right away when Busch tweeted this on Feb. 6:

"Is this the arca 200 or danica 200. No offence [sic], but geez. There r other drivers and sponsors that need coverage as well. "

But Twitter isn't just a place for drivers to vent — albeit they certainly don't hold back when they have engine issues or after a wreck — it's mostly used to just have fun with their fans.

Jamie McMurray got to share his Daytona 500 win with his followers by reading their tweets — he admits he can't answer them all — and genuinely loves the fan interaction.

"I love reading how happy all the fans are that are following me on that," McMurray said. "I am like a little Twitter geek right now. I really can't get enough of it."

Montoya has taken Twitter to a whole new level. He's posted pictures (called twitpics) on his twitter page that include his child asleep in a Target shopping cart (can Target ask for better advertising than its driver actually shopping at Target?), pictures of his remote-controlled airplanes, and where he ate dinner with his family. Montoya's followers are seemingly with him wherever he goes, all in a non-invasive way.

Montoya claims tweeting takes only five minutes a day and his reasons for doing it are simple.

"I like to get them more involved and let them see what I see," Montoya said. "When you're pissed, you tell them, 'I'm freaking pissed off.'"

For Nationwide Series drivers, tweeting has become infectious. James Buescher, the Raybestos Rookie of the Race at the DRIVE4COPD 300, loves to tweet.

"(The fans) know what's happening during the race, they can watch it on ESPN, SPEED or FOX," Buescher said. "But people like to know what's going on behind the scenes. I think they enjoy it. And a lot of people respond to some of the craziest things you say."

Danica Patrick, a Nationwide Series GoDaddy.com-sponsored driver, has gone the pop culture route of tweeting, posting twitpics of shopping trips and Krispy Kreme donuts with sponsor theme-colored sprinkles. Patrick's followers know what she had for Valentine's Day dinner (homemade chicken with rosemary) as well as who she really likes — the original Bob's Big Boy statue.

The payoff?

Patrick, who began tweeting in May 2009, has around 96,000 Twitter followers without ever having won a NASCAR race.

Beyond the Danica circus, however, some of NASCAR's most well-known drivers won't tweet.

Tony Stewart, both a driver and an owner, came right to the point when it came to using Twitter.

"I have enough jobs in my life," Stewart said. "I've heard about it. I don't know anything about it."

While Stewart may not have looked fully into how Twitter works — and he did look surprised to learn there were fake Tony Stewart Twitter accounts floating around — NASCAR's most popular driver, Dale Earnhardt Jr., has and he's still not giving in to the dark side.

"I had Facebook and MySpace and all that stuff way back in the day and I just get burned out feeling that responsibility to keep it updated," Earnhardt said. "It was like, 'What for?' You have to get out of the house every once in a while. I just had to cut it all out because I just got tired. I was like a parent having to take care of that thing."

It's not that Earnhardt doesn't want to keep his fans in the loop. He just doesn't want to disappoint them.

"I just know when you start something and create something like that, people expect it," he said.

Earnhardt, one of the most personable and colorful personalities on the NASCAR circuit, would be perfect for Twitter. But his fans' happiness comes first, and that's something he's not willing to jeopardize.

Junior may just be too big for Twitter.
---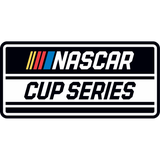 Get more from NASCAR Cup Series
Follow your favorites to get information about games, news and more
---