NASCAR Cup Series
NASCAR Cup Series
NASCAR discouraging negative spin of sport
Published
Jul. 26, 2010 1:00 a.m. ET

NASCAR president Mike Helton insists he wants drivers to feel free to express themselves.
Helton just doesn't want anyone doing so in a way that could hurt the sport's image.
A report by The Associated Press earlier this week said that NASCAR has fined at least two of its top drivers this season for making critical comments about the circuit.
People familiar with the penalties told the AP the comments were considered disparaging to the sport. The people spoke on condition of anonymity because NASCAR was not publicly identifying the topflight drivers it fined. They said one driver was penalized as much as $50,000.
''The emotion of the sport, we encourage. The passion and the emotion of a driver wanting to win and, within reason, his driving style to do that, we encourage,'' Helton said. ''What we discourage throughout the industry, though, is sending the message that the sport isn't worthy of following.''
Helton said Thursday that the sanctioning body hasn't identified the penalized drivers because NASCAR views it the same way as conversations officials might have with drivers after an on-track incident. Those talks usually remains private as well.
NASCAR hasn't divulged details about the fines, either, but a NASCAR spokesman said on Monday night that any moves made by the sanctioning body is focused on actions or comments that ''materially damage'' the sport, and not on drivers expressing opinions.
Fines for critical comments are commonplace for many pro sports leagues, and Helton acknowledged that the sanctioning body is focused on making sure a positive message about NASCAR is driven home to the public.
The fines also fit with NASCAR's efforts to re-energize the sport with stronger racing and improved off-track promotion from its drivers. But Helton acknowledged that there's a delicate balance when drivers are encouraged to be passionate about what they do, but could also be fined for what they say.
''There is a need to explain to the drivers the difference between what we would have an issue with and what we actually encourage them to do, and it could be is a fine line,'' Helton said.
Helton visited Iowa on Thursday for an auction and celebrity roast of team owner Richard Childress at Iowa Speedway, site of Saturday night's Nationwide race.
Childress said he doesn't believe that anyone in NASCAR should ''bite the hand that feeds them.'' Rusty Wallace, the longtime NASCAR star and designer of the oval in Iowa, said he's all for the sport's sanctioning body using penalties to keep folks from disparaging the sport.
''I would challenge all the drivers. When they get really frustrated, and they want to say something negative, they need to stop and think. How does that help me, and how does that help the sport?'' Wallace said. ''That would be like owning a restaurant, and running out front and saying 'Hey, the food sucks. Come on in.' You wouldn't want to do that.''
---
---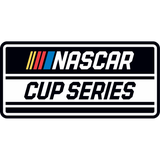 Get more from NASCAR Cup Series
Follow your favorites to get information about games, news and more
---