NASCAR Cup Series
NASCAR Cup Series
NASCAR consistent with Kenseth
Published
Apr. 24, 2013 1:00 a.m. ET

With regard to the penalties NASCAR issued on Wednesday to Joe Gibbs Racing and driver Matt Kenseth for an engine violation, NASCAR knew that the whole world was probably going to be watching to see what it did, especially, probably, the group in the Penske camp.
Penske Racing was penalized 25 driver points for Brad Keselowski and Joey Logano and seven crew members were suspended for six points races after a violation in the rear of the car discovered at Texas Motor Speedway. Those penalties are currently being appealed.
On Wednesday, NASCAR announced that Kenseth's engine was found to be in violation of the rules during a postrace inspection at the sanctioning body's Research and Development Center. It penalized Kenseth 50 points and the win will not count for bonus points in the Chase for the Sprint Cup or in the wild-card race to make the field. Crew chief Jason Ratcliff was fined $200,000 and suspended six points races and team owner Joe Gibbs was fined 50 owners points and his license as team owner for No. 20 was suspended for six races meaning the owners points earned in that stretch will not count toward the owner title. Joe Gibbs Racing has issued a statement that it plans to appeal. 
The problem was with one connecting rod, based on what I have read so far, one of eight connecting rods was only a few grams too light. Did that make a difference in what Matt Kenseth did in winning at Kansas on Sunday? Absolutely not. You can pull that engine out, put it back together with a rod that was the right weight in the place of that one and I promise you he'd run the same way.
With that said, NASCAR has rules and they're distinct rules and it basically says each connective rod with its end cap, minus the bearing insert, has to weigh a minimum of 525 grams. Not 524, not 522 grams and it doesn't say, "You can have one that's light." It says all eight connecting rods have to weigh a minimum of 525 grams.
So you applaud them.
This didn't just start now. I go back to my heyday as a crew chief. We knew back then, even though the rulebook was only about half as thick as it is now, we knew as crew chiefs there were three sacred areas that you did not mess with and that was tires, fuel and engines. It was an absolute no-no. And that part hasn't changed today. There are a lot more distinct rules that go along with those.
This has kind of always existed. The only thing I question — I understand the 50 points, I understand the $200,000 fine, I understand all that — that's pretty much the protocol when you're messing with engine stuff. The thing that probably if I was Joe Gibbs Racing would definitely be the thing I would appeal would be the suspension of Jason Ratcliff, the crew chief.
I know, at the end of the day, he is responsible for every piece and part about that race car, bumper to bumper, roof to drive shaft, including the engine. I can guarantee you, unlike the rear-end stuff on the Penske car, unlike the fuel-cell foam in the Johnny Sauter truck at Kansas, Jason Ratcliff and nobody at Joe Gibbs Racing had a clue that engine had one light rod in it.
But NASCAR's rules are pretty black and white and the crew chief is responsible.
I do hope that is the one thing Joe Gibbs Racing will appeal and they can get that overturned or at least reduced.
I do feel bad for whoever put this engine together. It was a complete human error. That guy did not sit out there in Costa Mesa, Calif., and rub his hands together and say, "I'm going to put one light rod in this engine." It was just an oversight, it was just a mistake.
If you're going to do that, you're going to go on and put eight light rods in it. It's the old saying of if you rob the 7-11 and steal $50 or you rob the 7-11 and steal $5,000, you still robbed the 7-11.
I hate it for this group. Nobody had a clue this had happened. I'm sure everybody's just in a state of shock.
---
---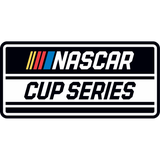 Get more from NASCAR Cup Series
Follow your favorites to get information about games, news and more
---