NASCAR Cup Series
NASCAR Cup Series
Move to US as teenager leads de Silvestro to Indy
Published
May. 18, 2011 3:58 p.m. ET

Simona de Silvestro remembers her parents ''freaking out.''
In hindsight, it's hard to blame them.
It was 2006, and de Silvestro, then 17, was trying to talk her mom and dad - and, for that matter, herself - into the idea that moving across the Atlantic to advance her racing career in the United States was a good idea. Major auto racing was banned in her native Switzerland in the 1950s, and a deal for her to race in England had just fallen through.
After some soul-searching, away she departed for the U.S.
''I was lucky that they let me go away,'' she said. ''It was pretty strange, but I was like, 'Oh, I'm racing. It's cool.' Other people go to college, things like that. I'm racing.''
Now 22, de Silvestro has established a foothold in the IndyCar series. Driving for HVM Racing in her second IndyCar season, she already has a top-five and a top-10 finish in four starts this season and is preparing for what would be her second Indianapolis 500.
De Silvestro might not yet be a household name or have a race victory on her resume, as Danica Patrick does, but the stats say she's outdriving Patrick so far in the IndyCar season. De Silvestro is 11th in the standings and Patrick, who is off to a disappointing start in 15th.
While de Silvestro is thankful for the chance she has in IndyCar, she dreams of making it in Formula One - a place where opportunities for female drivers have been far more difficult to come by than in IndyCar.
''I just consider myself a race car driver,'' said de Silvestro, who recently visited Milwaukee to promote the June 19 IndyCar race at the Milwaukee Mile. ''I just want to be the best out there. If I'm here in IndyCar, if I'm in F1, I just want to be known as a good race car driver. For sure, I think opening the doors would be kind of like the historical part of it, but I don't really look at it that way.''
And while Patrick, Sarah Fisher, Lyn St. James, Janet Guthrie and others before de Silvestro have blazed a trail for women to compete in Indy-style racing, de Silvestro says she still has to prove herself.
''I don't think it's easier in the IndyCar series, just because somebody already has shown she can win a race,'' she said. ''That's why it looks easier, because Danica has shown she can be competitive.''
While de Silvestro is more comfortable on road courses than on oval tracks, a good run at Indy would be a big boost to her career. She finished 14th at Indy last year and was named the race's rookie of the year.
''I think the second year around, you're a little more nervous,'' de Silvestro said. ''Because the first year when you do it, you kind of take it like any other race, and when the race is over, you just realize how big it is and how important it is. When you come back, you (say), 'OK, it is the most important race.'''
Auto racing takes a back seat in Switzerland to skiing, soccer and tennis. The country was one of several European nations to ban racing after spectators were killed at a horrific accident at Le Mans in France in 1955. While other countries eventually lifted their bans, Switzerland kept its in place.
So growing up, De Silvestro's only firsthand knowledge of auto racing was go-kart races in supermarket parking lots.
''I saw that, and I said, 'Oh, that's what I want to try,''' she said.
Her father bought her a go-kart, and she also had an Indy-themed computer racing game growing up. But she had to go to France and Italy for real racing.
''I definitely think if they had a racetrack, we would have way more race car drivers coming out of Switzerland,'' she said. ''I don't think many people get to see the sport and actually try it out. It would be great to have a track.''
To make a career out of racing, she had to leave home. And when a sponsorship deal to race in England fell through, she got an offer to race in the U.S.
Somehow, she talked her parents into letting her move overseas - by herself - to race in a minor league open-wheel series. She admits she had ''huge butterflies,'' but knew it was the right thing to do.
''To me, it wasn't really that hard,'' de Silvestro said. ''I was like, 'Oh, I'm getting this chance to drive a race car.' Maybe my friends didn't understand and things like that, but I've always been so focused behind this goal to be a race car driver. That's all I really want, is just to be a really good race car driver. It wasn't really a difficult choice. I've got this opportunity, I'm going to take it with both hands.''
---
Connect with AP Sports Writer Chris Jenkins: http://twitter.com/chris-jenkins34
---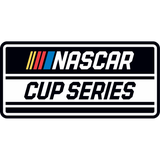 Get more from NASCAR Cup Series
Follow your favorites to get information about games, news and more
---