NASCAR Cup Series
NASCAR Cup Series
Montoya faults wrecks, setbacks for points standing
Published
Jul. 20, 2010 1:00 a.m. ET

Juan Pablo Montoya, a former Indy 500 winner, should be a favorite to win this week's NASCAR Sprint Cup Brickyard 400 at Indianapolis Motor Speedway.
Instead, he is more likely to wreck, suffer a mechanical failure or fall victim to some other bump or blunder that relegates him to also-ran status.
That's just the way Montoya's 2010 season has gone.
A year ago, Montoya was ninth in points and on the verge of making the Chase for the Sprint Cup.
This year, thanks to a host of bad breaks, Montoya is 21st in points and nearly out of Chase contention. The odds of him making up his 242-point deficit to reach the Chase in the next seven races are slim indeed.
Montoya says, in fact, that his Earnhardt Ganassi Racing team is better than it was a year ago, but just hasn't gotten the breaks.
After 19 races last year, Montoya had nine top-10 finishes, but had not finished in the top five.
After 19 races this year, he has eight top-10s and four top-fives. He has led 220 laps compared to just 17 at this point last year.
"We are miles ahead right now," Montoya said. "We have a much faster race car than what we had last year at this point. But we had a blown engine. We got together with our teammate (Jamie McMurray). We've been involved in I don't know how many wrecks from other people.
"It sucks, because we have been right behind the wrecks. We have been a row or two rows behind where they wreck and they block the whole track and right there you are just a passenger. We have had like seven of those this year."
Though McMurray has garnered the most headlines by winning the Daytona 500 and finishing second in races at Charlotte Motor Speedway, Talladega Superspeedway and Darlington Raceway, Montoya has run as well as often. He just hasn't had the breaks.
His best finish is third, which he earned at both Atlanta Motor Speedway and Talladega.
Though 20th in points, Montoya was only 160 points out of the Chase when he won the pole a few weeks ago at New Hampshire Motor Speedway.
"When you have that many bad races and you are only 160 points out, I think we are doing pretty good," he said then.
Since then, Montoya's bad luck has continued. He finished 34th at New Hampshire and 27th at Daytona International Speedway after getting into wrecks in both races. He was a lackluster 16th at Chicagoland Speedway two weeks ago.
In all, Montoya has six DNFs and nine finishes of 26th or worse. A year ago, he had no DNFs and just three finishes of 26th or worse.
Montoya's luck has been so bad that the frustrations have started to mount, leading him to have words with some of NASCAR's top Sprint Cup drivers.
Montoya lashed out at Jeff Gordon after the New Hampshire race, where he got hit by several drivers before eventually getting taken out. He was angry with Gordon for the initial contact, saying, "He has it coming one day."
Then, in perhaps the most glaring sign that his frustration is reaching a boiling point, Montoya had words with Mark Martin at Chicago, saying he raced him too hard for 15th place and telling Martin he needed driving lessons.
Montoya finds solace in the fact that his struggles have been attributed mostly to bad luck.
"If we miss (the Chase), I don't think we can say we missed it for lack of speed in the car or mistakes we've done as a team," he said. "We have made mistakes, but I think everybody does (make) mistakes. It's just the amount of wrecks that we've been involved in and things that shouldn't happen have happened. It just put us far behind."
Montoya's focus now is on winning a race for the first time since 2007, when he scored his only Sprint Cup victory at Infineon Raceway. With the way he has run most of the season, it wouldn't be a surprise to see him win in the second half of the season.
His best chances will likely come in the next three weeks.
He finished second at Indy in 2007 and led 116 laps there last year before a late speeding penalty relegated him to 11th.
He finished second at Pocono Raceway, a similar track, last year. Then, in three weeks, the series heads to Watkins Glen International, where he has finished fourth and sixth and where his superior road-racing skills give him an advantage.
"To tell you the truth, every week as a team and a driver, I try to drive the wheels off of that car from lap 1 to lap 500 or 600 or whatever we go to," he said. "Sometimes the best we can do is 12th place. Sometimes the best we can do is top five. We have been very close as a team to winning races."
---
---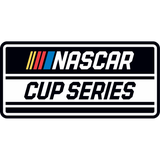 Get more from NASCAR Cup Series
Follow your favorites to get information about games, news and more
---