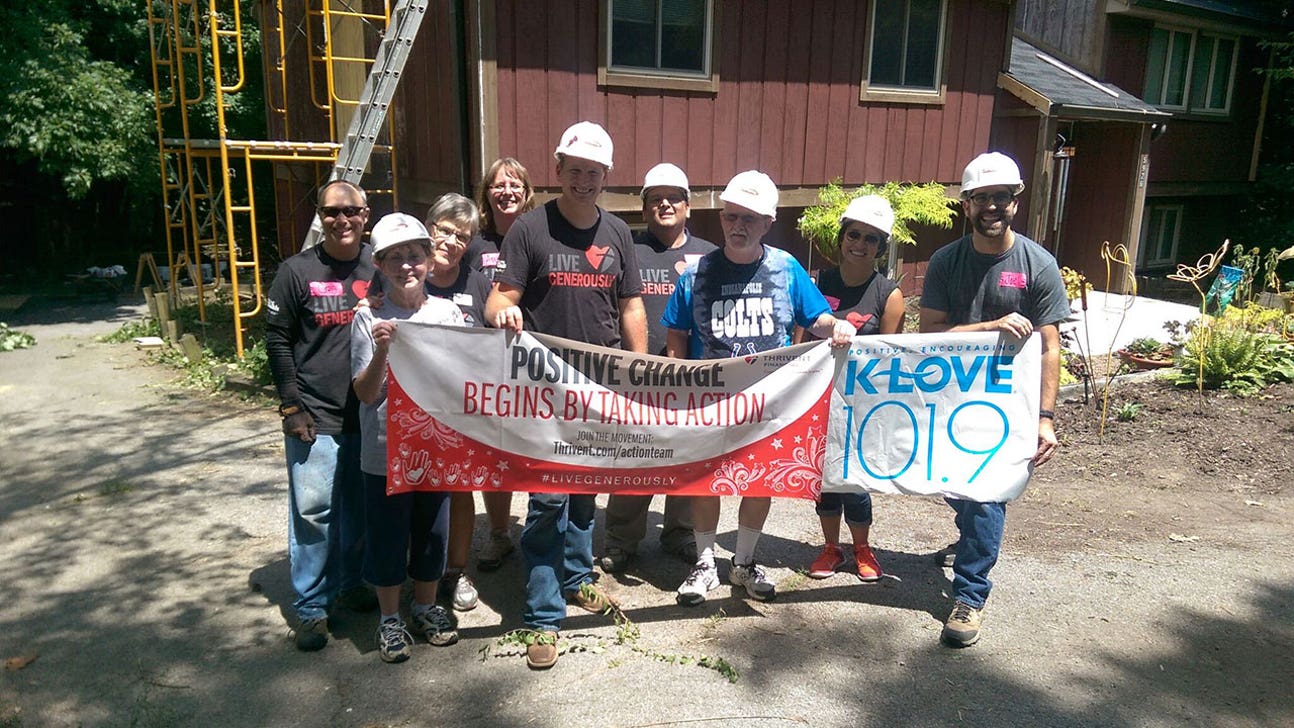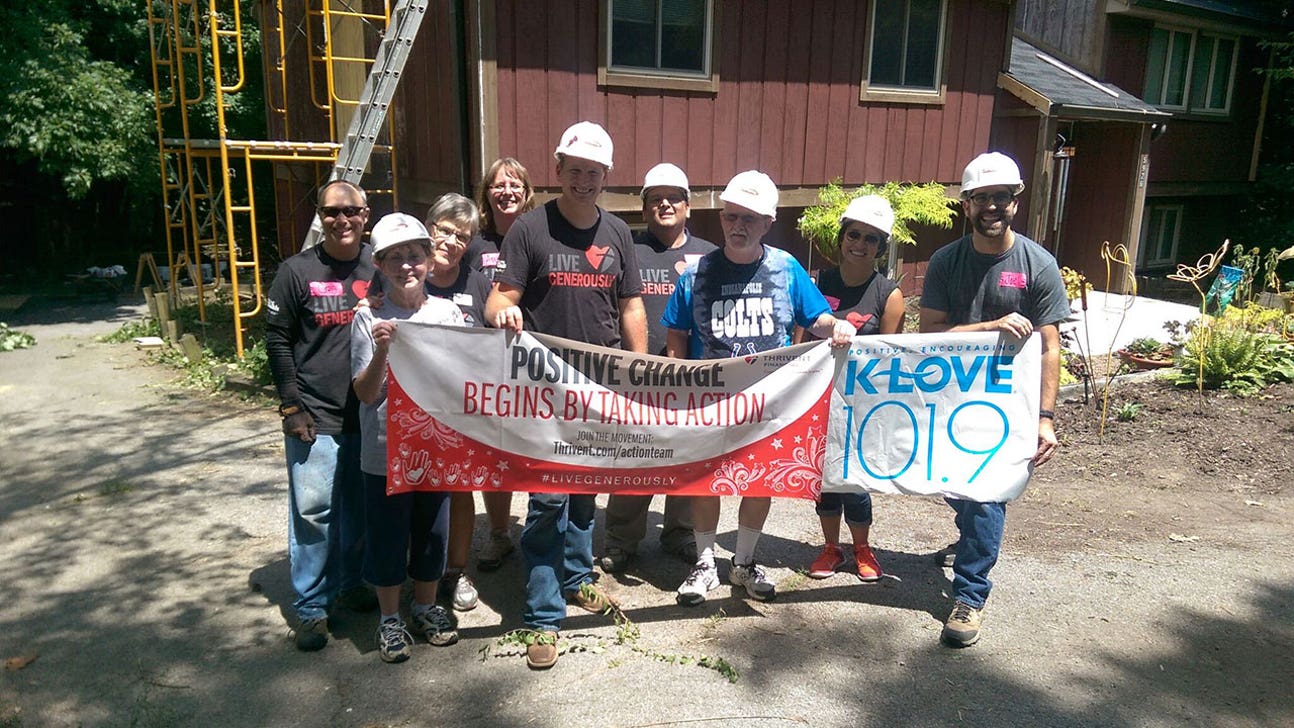 Michael McDowell swings a hammer for Indy Habitat for Humanity
Published
Jul. 30, 2015 1:30 p.m. ET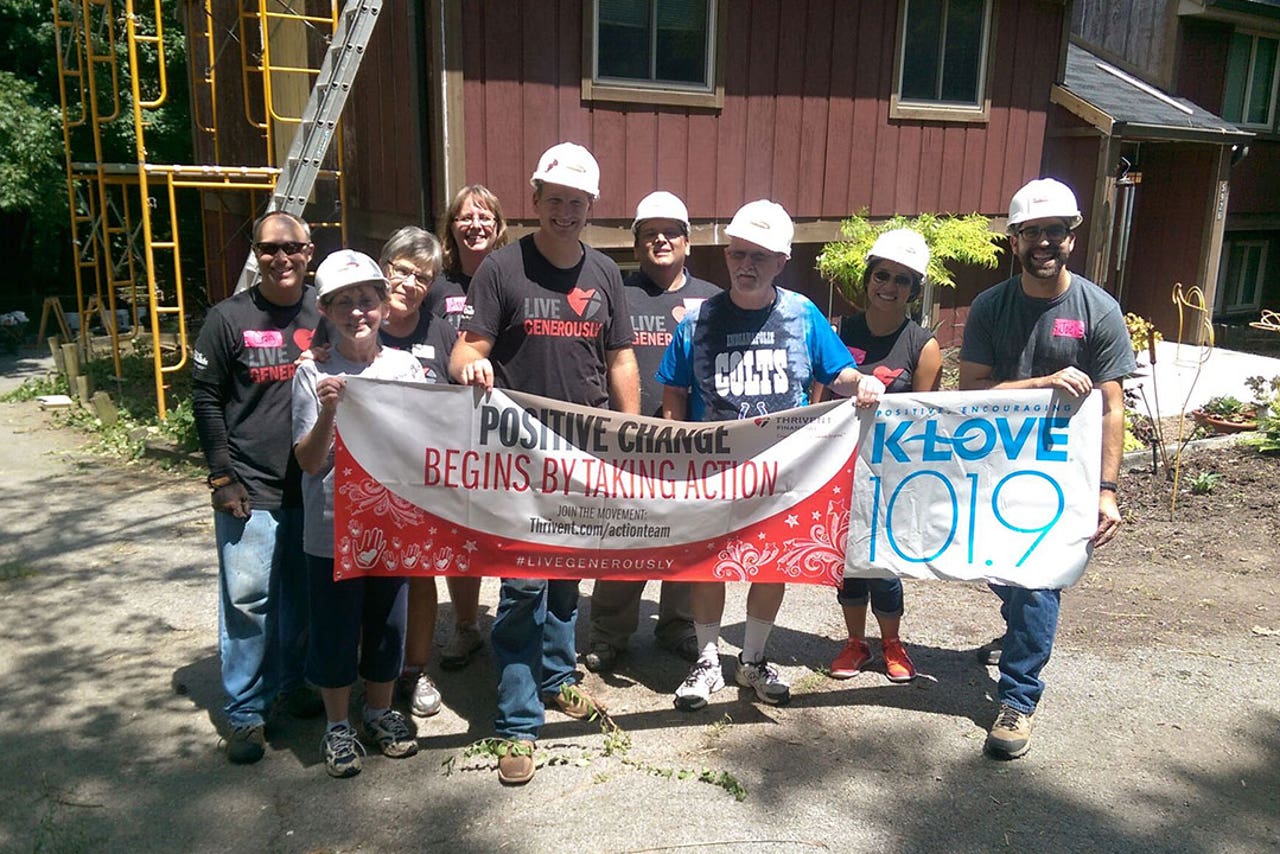 Sprint Cup Series driver Michael McDowell took some time out of his schedule before hitting the track at Indianapolis Motor Speedway to lend a hand to a family in need while taking part in a Habitat for Humanity build. 
McDowell, members of his No. 95 Leavine Family Racing team, as well as members of the team's sponsor Thrivent Financial spent the day painting, adding siding and helping with landscaping. 
"It was my second or third project I've done with them this year," McDowell told FOXSports.com at Indianapolis Motor Speedway. "They're just a great group. Thrivent Builds has been partnered with them for the last 10 years, so they set up a cool event for me to go out and just help out. It was a couple that just needed a little help around the house. The husband has Parkinson's disease and hasn't been able to keep the house up as he'd like, so we went out there and hung some siding, did some painting, but more importantly just getting to know them and their story. It's cool.
"We didn't do a whole lot, but a little bit made a big difference to them. So it was a lot of fun," he said.
"In an effort to better meet the needs of our city, Habitat has continued to expand our services to not only build new homes but also rehab abandoned or foreclosed homes and provide basic repairs for homeowners in need," said Jim Morris, Greater Indy Habitat for Humanity president and CEO. "Through the support of partners like Thrivent Financial alongside Michael McDowell and Leavine Family Racing, we are able to give the Beery family a much-needed hand up and help them stay in their home, while also creating awareness around the need for quality, affordable housing in our community."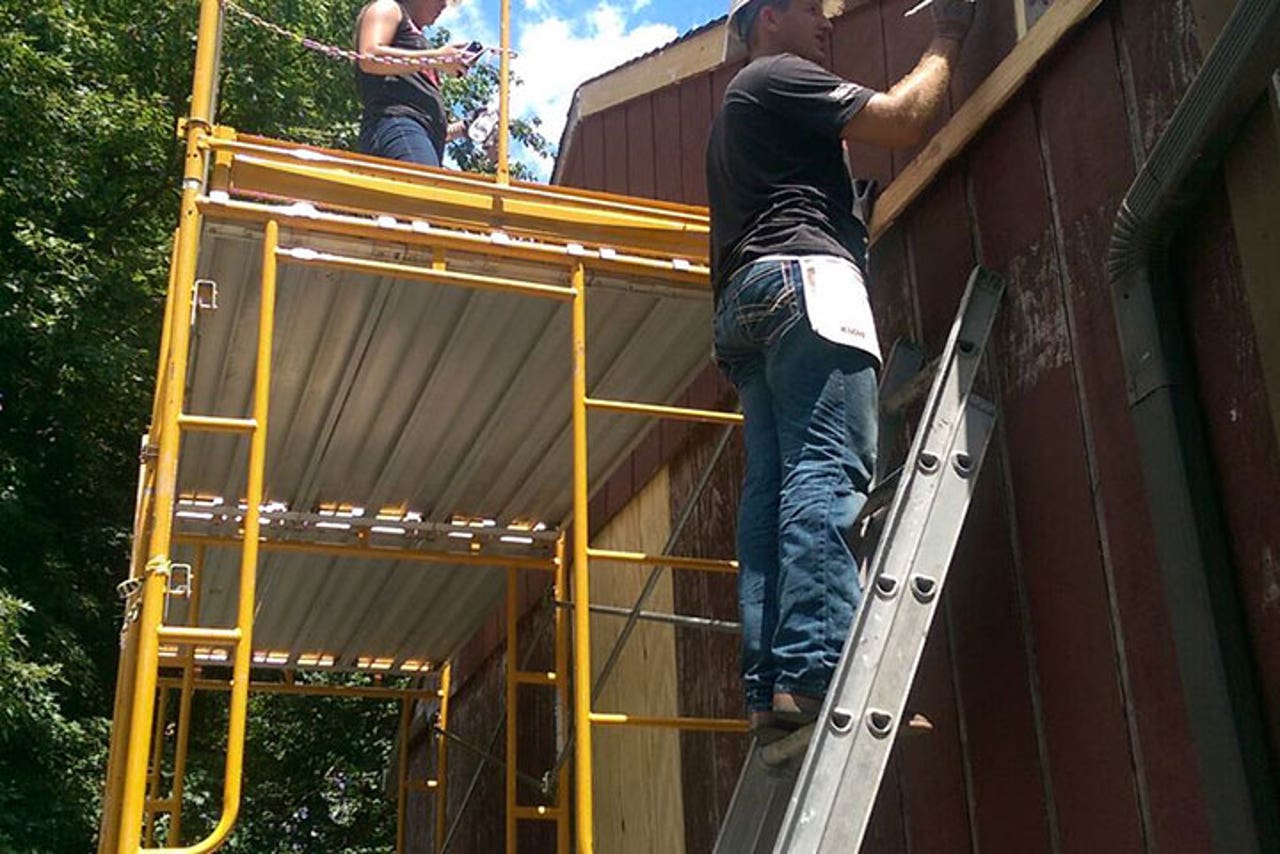 Michael McDowell helps paint the Beery family house during a recent Habitat for Humanity build in Indianapolis. 
Thrivent Financial, McDowell's sponsor, is the largest non-governmental supporter of Habitat for Humanity. Thrivent and Leavine Family Racing have partnered to create an online game in which fans can help raise $95,000 for Habitat for Humanity at ThriventRacing.com. Fans will unlock donations ranging from $1 to $95, and be entered into a grand prize drawing for a VIP trip for two to the season-finale at Homestead-Miami Speedway. 
"We love having Michael (McDowell) in Indianapolis today trading out his driving gloves for work gloves and embodying Thrivent's mission to live generously," said Craig Stacey, Thrivent director of marketing. "We hope a lot of race fans will join Michael in supporting this great cause, either by volunteering on a Habitat project in their own community or playing the Driven to Thrive to 95 online game to be part of our donation to Habitat."
---
---