McMurray a fan of new qualifying rules
BY foxsports • June 22, 2013
Jamie McMurray summed up NASCAR's new qualifying procedure as "a success."
That's understandable. McMurray will start from the pole on Sunday for the Toyota/Save Mart 350 after posting the top time of 75.422 seconds (94.986 mph).
"I was fairly fortunate because I was the last car to go out in my group and when I left the pits I asked them where Marcos (Ambrose) was; he was the first car," McMurray said. "They said he was just now in Turn 7. So, I rode around, I don't know, 20 seconds off the pace just take it easy. When I got to turn seven they said Marcos was just now to the start/finish line, so, no, I never saw a car the whole time.
"I think the qualifying format was a huge success. I don't know about the perspective on TV, but from the drivers' perspective that was a huge success."
Although it's the second pole (2007) for McMurray on the 1.99-mile circuit, he won't make the mistake he did the first time when he stayed up all night worrying about strategy and finished a career low of 37th.
"I got to Turn 1 and I ran off the track and I came out about 35th or 40th and it didn't matter," McMurray said. "Honestly, my answer to you would be that I don't know and I'm not going to worry about it. I'm going to let everyone else worry about it and I'm just going to do what they tell me."
Even if McMurray gets a good night's sleep, his worst nightmare might be starting right next to him — Marcos Ambrose. The driver of the No. 9 Richard Petty Motorsports, who posted a time of 75.471 seconds, is one of the most revered road course racers in NASCAR and nearly won this race in 2010.
Ambrose thought he had a shot at the pole until his engine stalled prior to starting his qualifying session.
"It was a really strong effort and you don't get a pole position without deserving it, but in our case the motor quit running coming to the green flag so I lost all of my momentum coming to the green flag," Ambrose said. "I thought about just bailing out of that lap and trying to roll around for a second lap, but I wasn't sure about engine temperatures and the tires go away so fast. I didn't know if I had already stressed them out and if I could have made up time, so I just went for it.
"I pretty much lost my mind there and was really mad and just had to get my composure back to finish the lap off and it was good enough for the front row, so I'm proud of that but disappointed obviously that we didn't get the pole position."
Despite Ambrose's proficiency on road courses, he hasn't finished worse than eighth in his last four starts, he's concerned about how NASCAR's new Sprint Cup car — the Generation 6 — will perform on road courses.
"Certainly it's a pretty fast car and the tire and track combination here has been a real challenge to get a hold of," said Ambrose, who has won the last two races at Watkins Glen, the other road course on the Sprint Cup circuit. "I'm certainly not throwing it down on the car. The car is a faster race car, but they're not easy to drive around here.
"You're gonna see a huge drop off in lap times throughout the course of a fuel run and, really, for us, practice has been about trying to manage the grip level of the tires and just try to get a car that's consistent over a 30-lap run, which is not gonna be easy because they're gonna lose three seconds a lap. That's how it's gonna go."
Ambrose was the first of three Fords in the top five. Carl Edwards and Greg Biffle qualified third and fourth, respectively, followed by last year's race winner Clint Bowyer fifth.
Overall, most drivers agreed with McMurray that the new format — of running eight groups of five to six drivers at a time — was the way to go. Dale Earnhardt, who will start 26th, feels the system was way overdue.
"This is the way they should have done it for years," Earnardt said. "It's a lot easier to get everything done and get everything accomplished and it gives us a little bit more exciting session to watch. So, I'm all for it."
TIME TRIAL TROUBLES
NASCAR's group qualifying session went off without hitch — except for Victor Gonzalez Jr.'s (43rd) ending up in the kitty litter coming off of Turn 10 in the first session and Martin Truex Jr.'s wiring harness for his cool box malfunctioning.
Fortunately for Truex, he posted the 14th quickest lap prior to "something burned up in the race car."
"The last few turns of the lap, I definitely screwed up because I had smoke flying and it smelled really bad and I was like, 'Oh no, what's going on here?' So my concentration was kind of messed up," Truex said. "So hopefully, it's no big deal."
ENGINE WOES
While Toyota has taken a public relations hit over the last month from multiple engine problems, Dale Earnhardt Jr. finished 39th at Charlotte and 37th last weekend at Michigan after engine failures knocked NASCAR's Most Popular Driver out of contention in both races.
Team owner Rick Hendrick said both failures were "random" issues and "unrelated." The engine at Michigan was valve train-related while the issue with the Charlotte engine was a piston problem.
"It started with a valve spring — just one of those valve spring problems," Hendrick said of Junior's engine which expired after he led 34 laps at Michigan. "It's the only one we had, but it's kind of the Achilles' heel in most of your engine problems. You break a valve spring and then you drop the valve. There's nothing you do about it. You try to get the best parts and pieces, the best batch numbers but that track is so hard on equipment because you're on the throttle so much and have little time for the engine to breathe.
"I hate it for him because he was in position to win the race."
Hendrick said he can't remember a weekend as disappointing as Michigan where all four drivers had cars good enough to win the race.
"Not when I had all the cars up there and leading and running away," Hendrick said. "I was sitting there thinking, 'One of them is going to win this race, I just don't know which one.' Then to have two blown tires, that motor problem and Jeff (Gordon) wrecking. I don't think I can remember having all that bad luck at one track — not being that good. I've been to road courses where we've torn up everything but never when we killed all four of them."
SOCIALIZING
From Kevin Harvick to his former teammate Clint Bowyer:
NUMBERS GAME
6: Top 10 starts for Marcos Ambrose at Sonoma. He'll start second.
16: Top 10 starts for Jeff Gordon who rolls off 10th
81: Races since Jamie McMurray's last pole (Martinsville, 2011)
SAY WHAT?
Sprint Cup points leader Jimmie Johnson was disappointed after qualifying 19th — his worst effort in six years:
"This is not going to be the pole. It's just nice to get this interview right now and talk about my Lowe's Chevrolet. But we'll do what we can to manage what we can and try to find some more speed."
---
---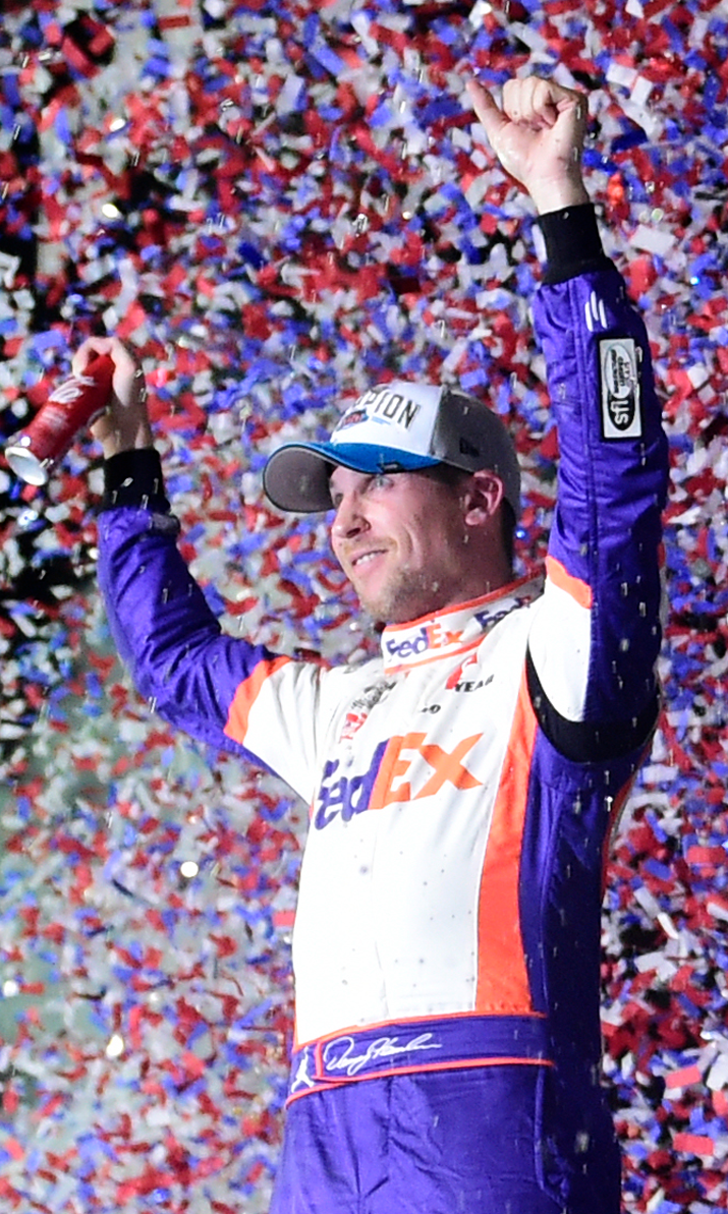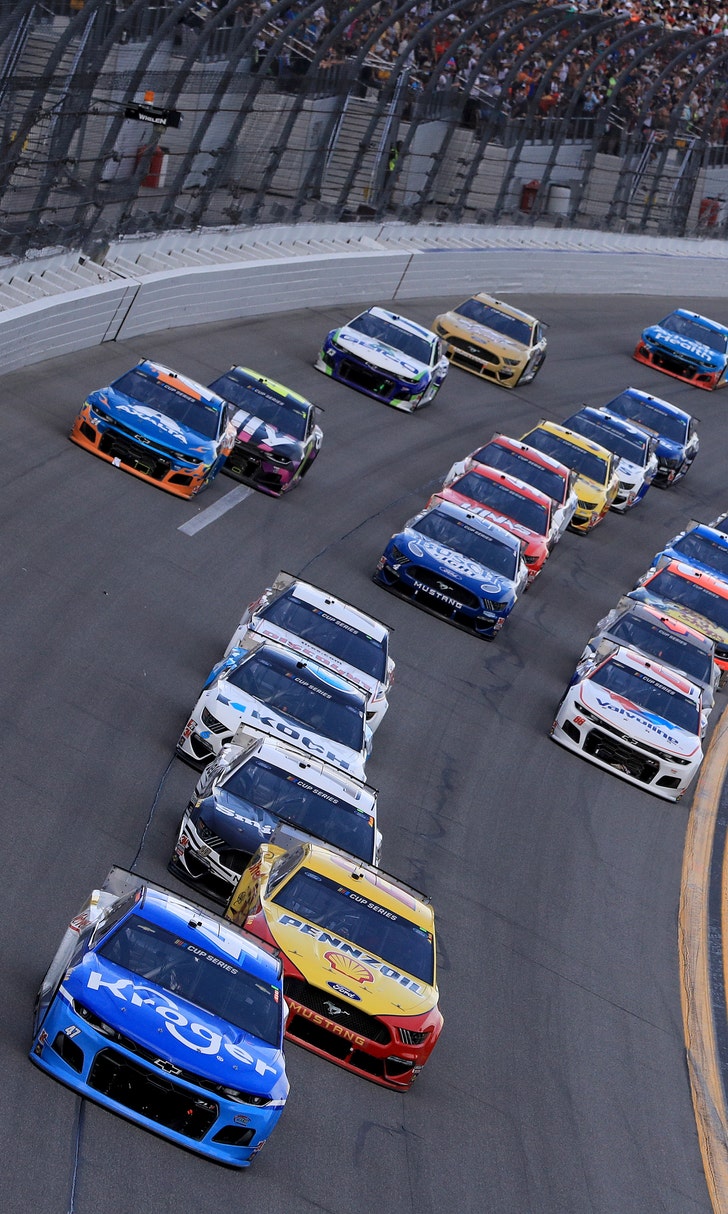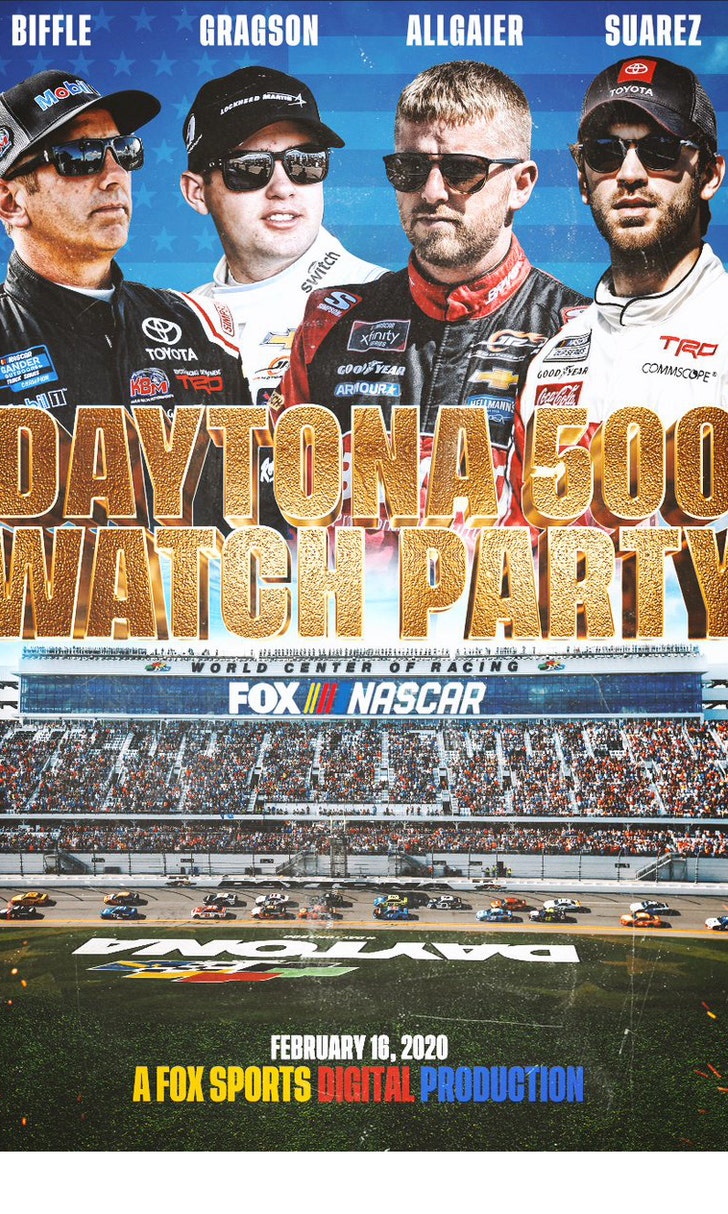 The Daytona 500 Watch Party!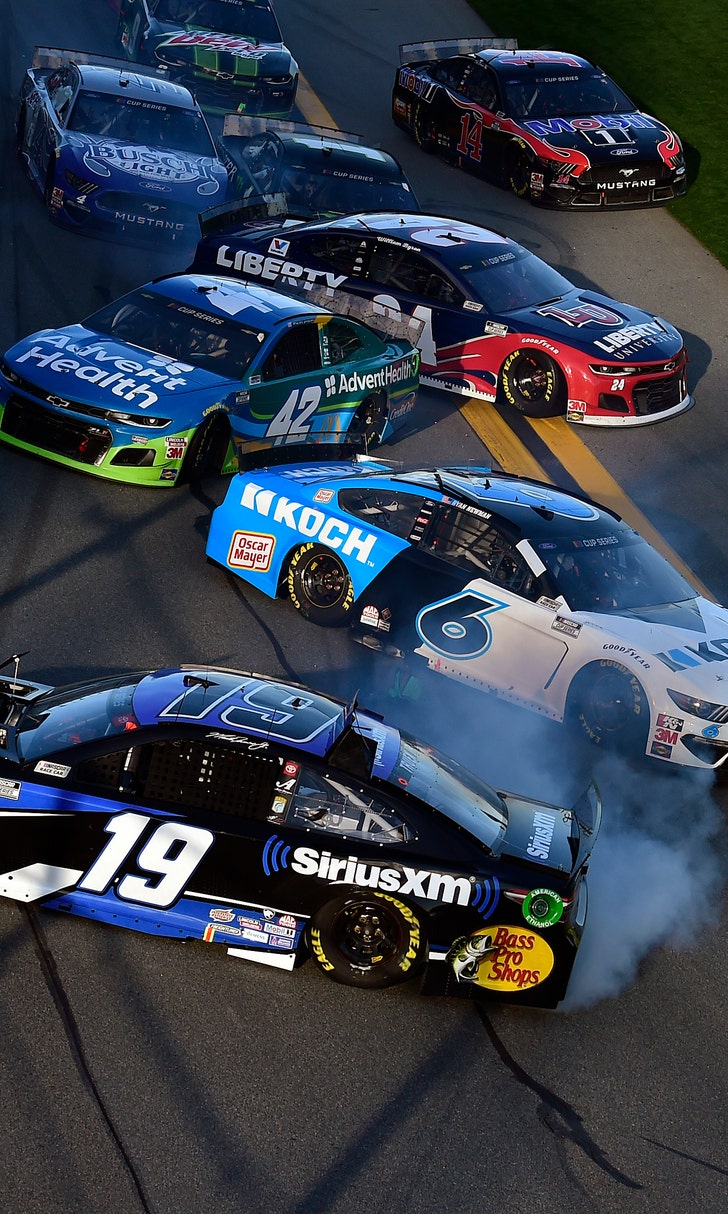 The Numbers Game At Daytona