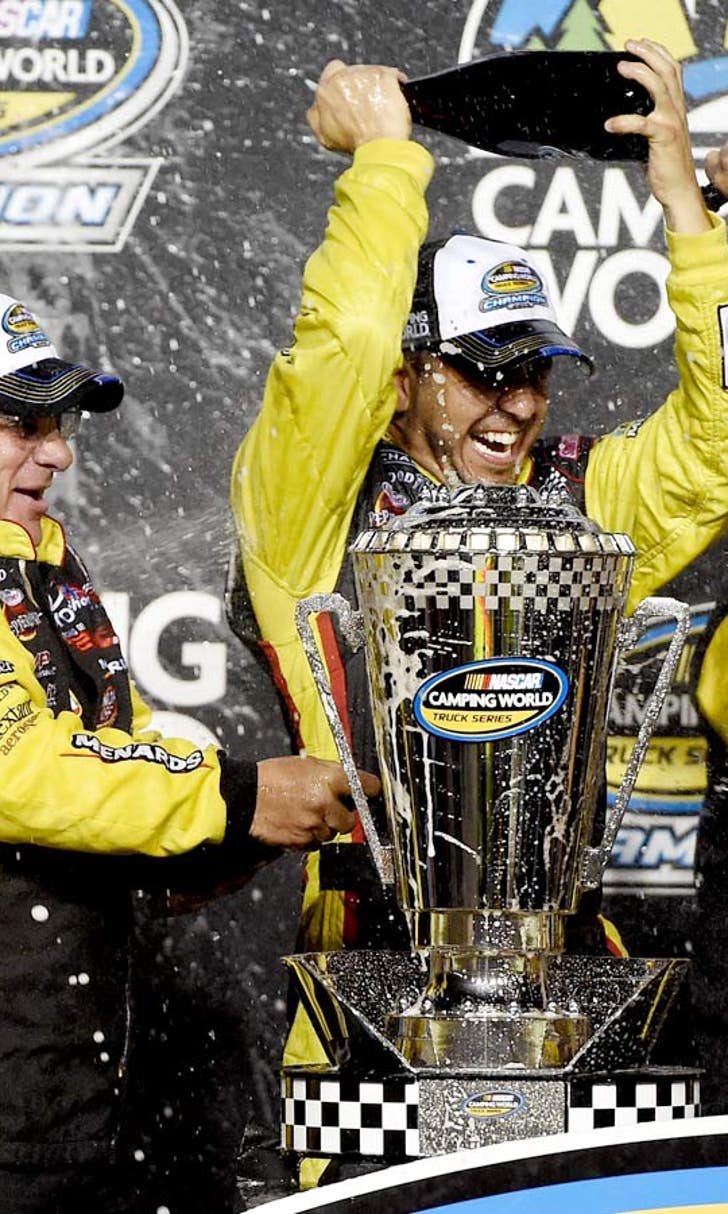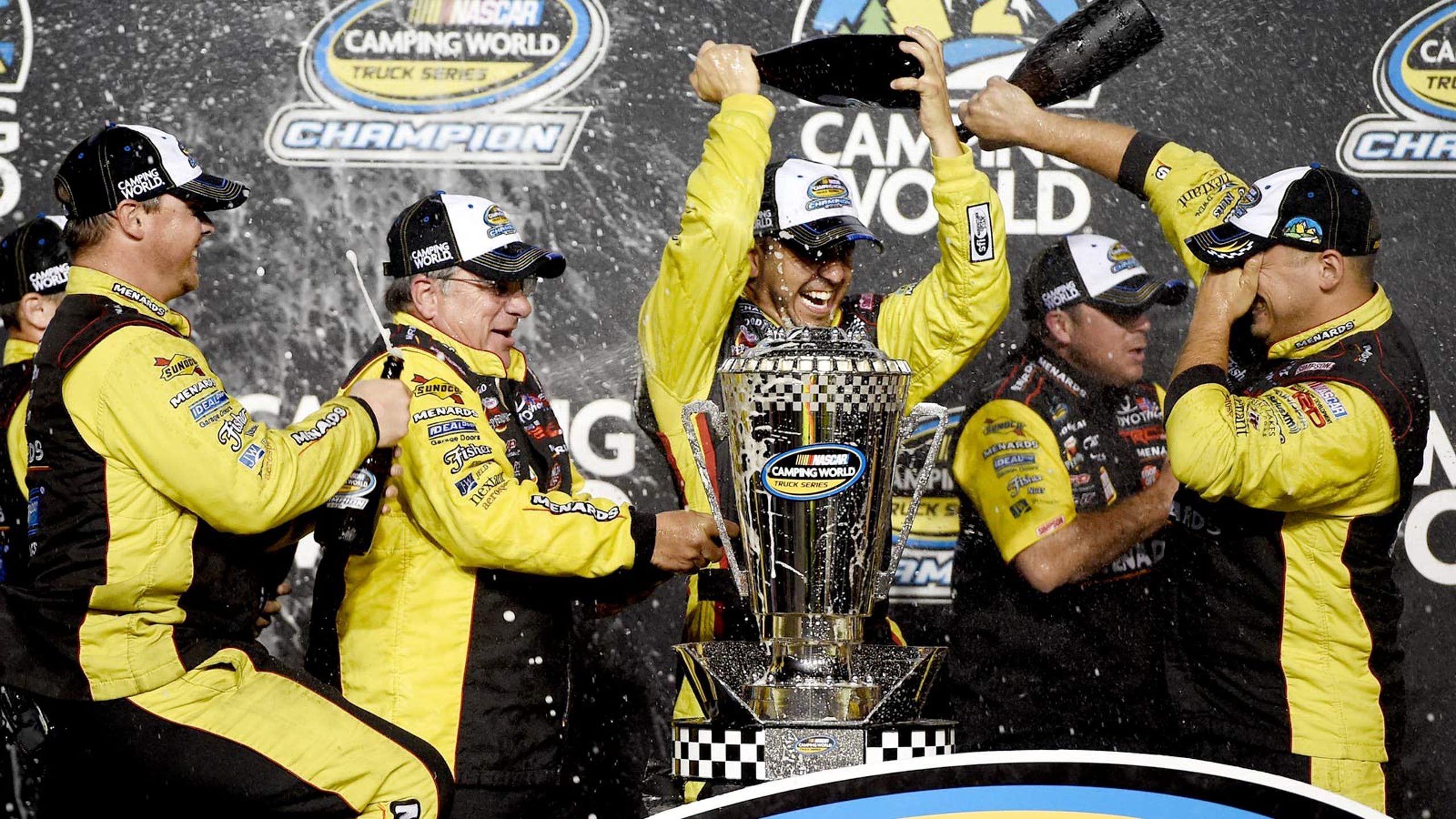 Matt Crafton, ThorSport Racing already eyeing truck title No. 3
BY Jared Turner • November 15, 2014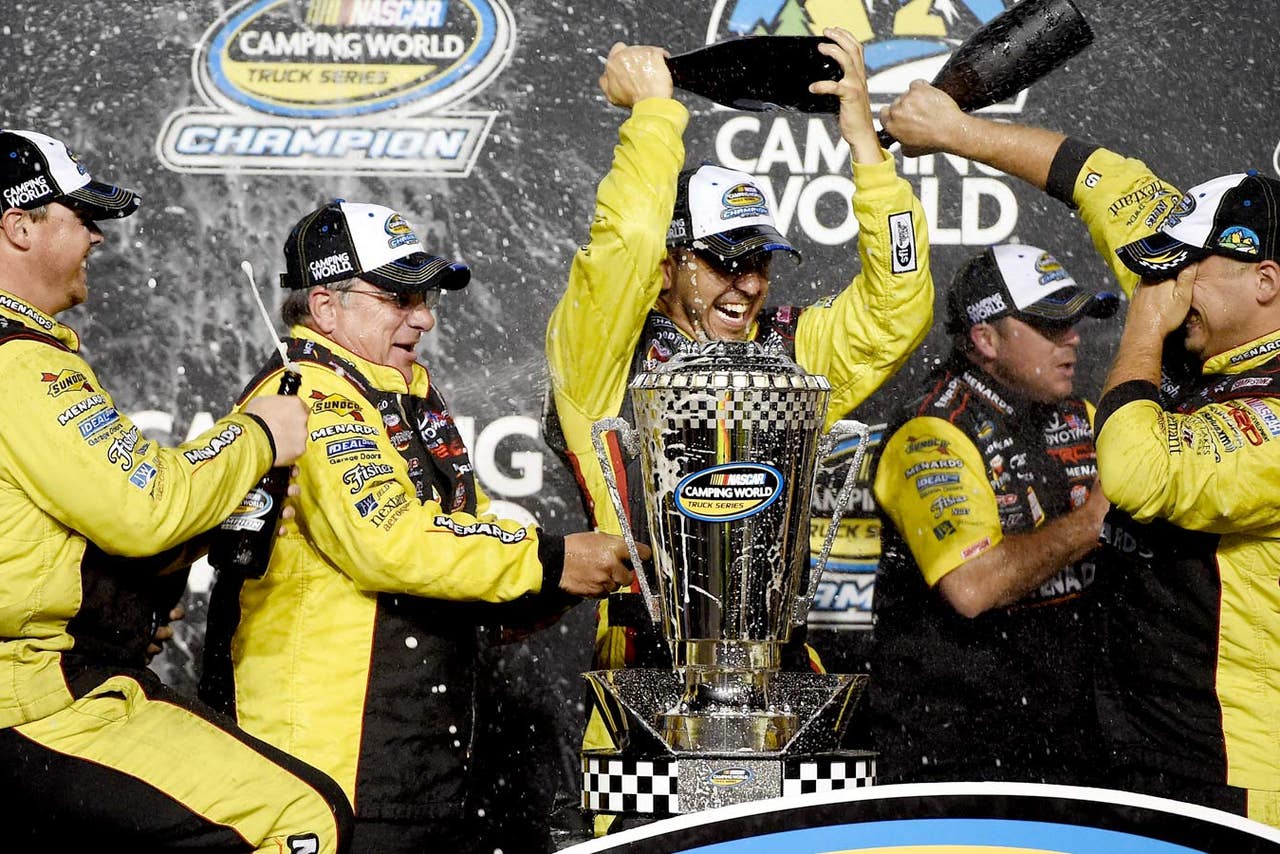 There was a time not all that long ago when Matt Crafton and the organization for which he competes, ThorSport Racing, were considered underdogs in the NASCAR Camping World Truck Series.
Based in Sandusky, Ohio, ThorSport was viewed as an "outsider" of sorts for not being not being based in the Metro Charlotte, N.C., region where the overwhelming majority of NASCAR teams are operated and headquartered.
Crafton, an unassuming California native who drove his first truck season in 2001, has never been one to lead a boatload of laps or win races in mass quantities.
In fact, it took Crafton 178 starts and more than seven full seasons to finally bag his first truck victory, which came in May 2008 at Charlotte Motor Speedway.
Crafton has since picked up four more wins but has never gone to Victory Lane more than twice in a single season.
So when the organization established in 1996 by co-owners Duke and Rhonda Thorson sailed to its first championship last season with Crafton at the wheel, many observers of the sport where surprised.
The people at ThorSport were not among them.
"Everybody says that because we're not in Charlotte, but if you have ever been to Sandusky, Ohio, and see our race shop, it's just like any other race shop," ThorSport general manager David Pepper said of the 100,000-square-foot facility. "We have everything that you need. We have a saying there at the shop, we joke around a little bit that the race cars don't know where they're built. You can build a fast race car anywhere.
"We're proud of being in Northern Ohio because it's a little bit off the beaten path and it makes a good story. But truly, if you put the right people together, like Duke and Rhonda Thorson clearly have, you'll have a great race team. You can do it from anywhere."
Buoyed by a level of consistency often sought but rarely seen from a driver at any level of racing, Crafton has captured the last two Camping World Truck Series championships -- and done so in fairly comfortable fashion.
On Friday night at Homestead-Miami Speedway, the Tulare, Calif., native became the first back-to-back champ in the 20-year history of NASCAR's No. 3 division, beating Ryan Blaney by 21 points.
While Crafton said after Friday night's race that he had actually given little thought to the history-making aspect of his accomplishment, the feat is certainly significant in the minds of others.
"To do it back-to-back is a big accomplishment because it's harder to do it the second time because everybody's gunning for you and you usually screw up more or something," said 2002 truck champion Mike Bliss. "Matt's really ... I don't want to say he's matured more, but he's just more consistent now. And he's always been consistent, but he just seems to be that guy that's always top ten-ing everybody. He never makes mistakes. He does a good job at that."
Timothy Peters, who finished third in Friday night's season finale, has likewise been impressed by the ability of Crafton and the No. 88 team to regularly manage to avoid trouble when others aren't so fortunate.
"Those guys on the 88, they could do everything right and do nothing wrong, so consistency and winning races is the reason why they're up there," Peters said.
Next season, Crafton will aim to make history again -- by winning three consecutive championships. Rest assured, if Crafton doesn't go three in a row, it won't be for lack of effort on the part of his team.
"We're not taking any time off," crew chief Carl "Junior" Joiner said after Friday night's race. "We're already putting the rear clip on our Daytona truck and we've got a seven-post date in two weeks and a wind tunnel date in a month. ...
"That's what we do. We eat, sleep and breathe it, and we wake up every morning and we try to get better. We'll go back to Sandusky -- tomorrow I'm probably going to be on the beach, but I'll be thinking about what we could have done better today."
Pepper concurred that once Monday night's postseason awards banquet in Miami is over, it's back to work in preparation for 2015.
"We'll talk about it for about two days and we'll put on tuxedoes, and Tuesday we'll go back home racing," the general manager said.
With the days of Crafton and ThorSport being treated as underdogs are feeling more and more like a distant memory, Crafton is pumped about next season.
And he's already thinking about a third title.
"I feel very good about going into 2015 and maybe making it three in a row," said Crafton, one of four drivers to win multiple truck championships. "There's no doubt that we can."
VIDEO: Matt Crafton celebrates winning his latest Camping World Truck Series title
---
---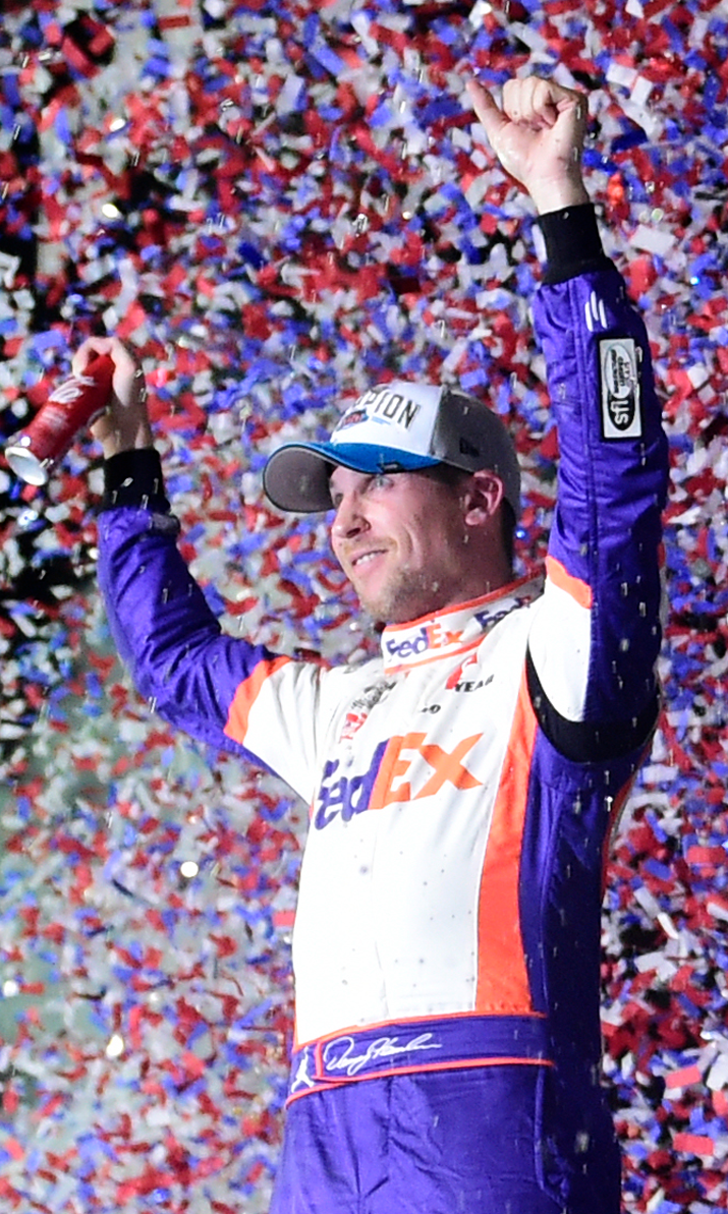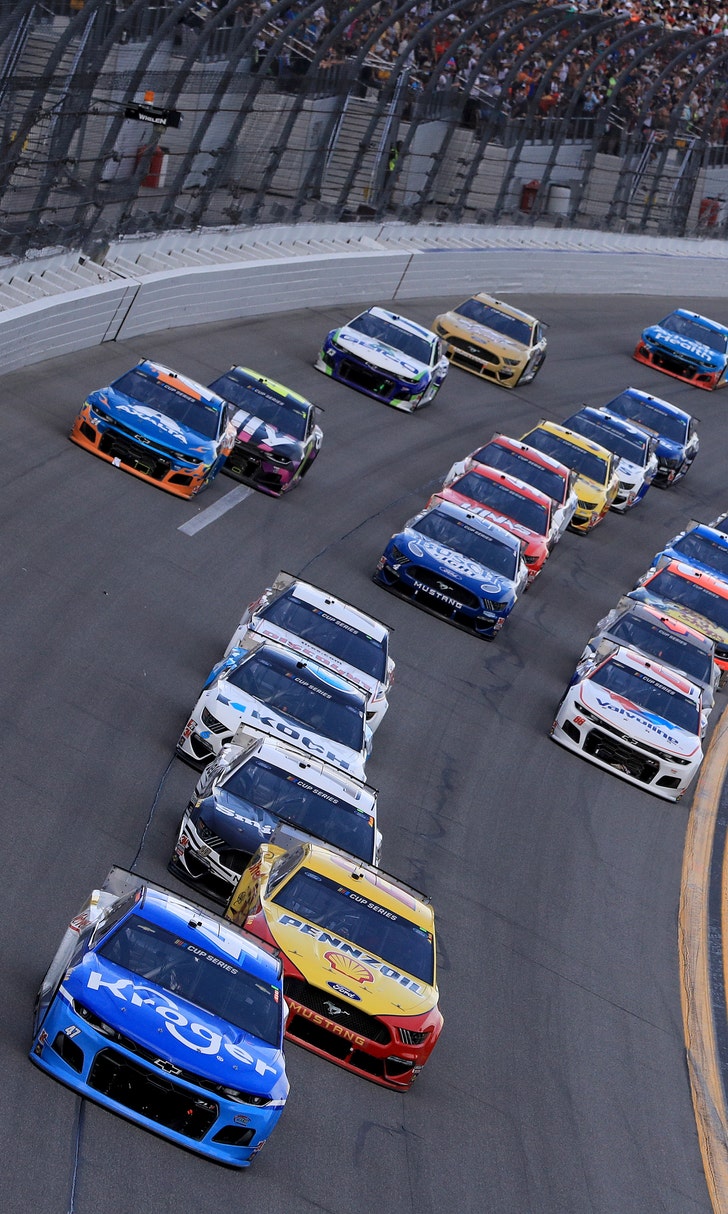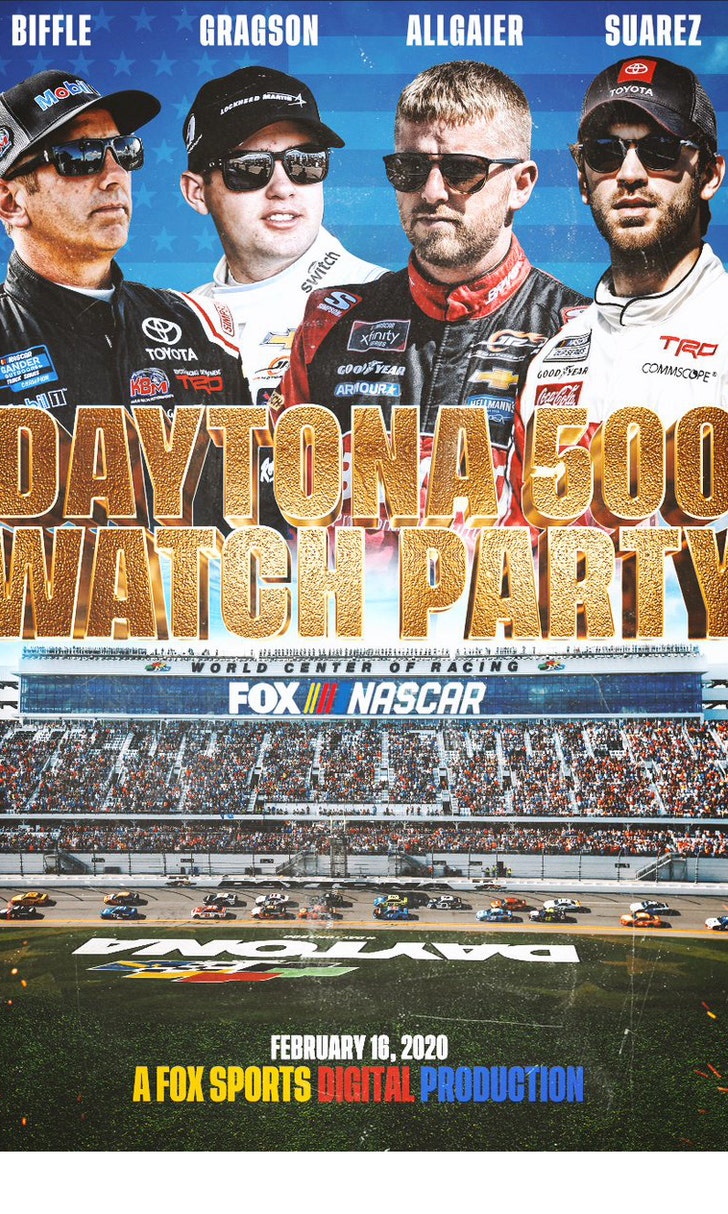 The Daytona 500 Watch Party!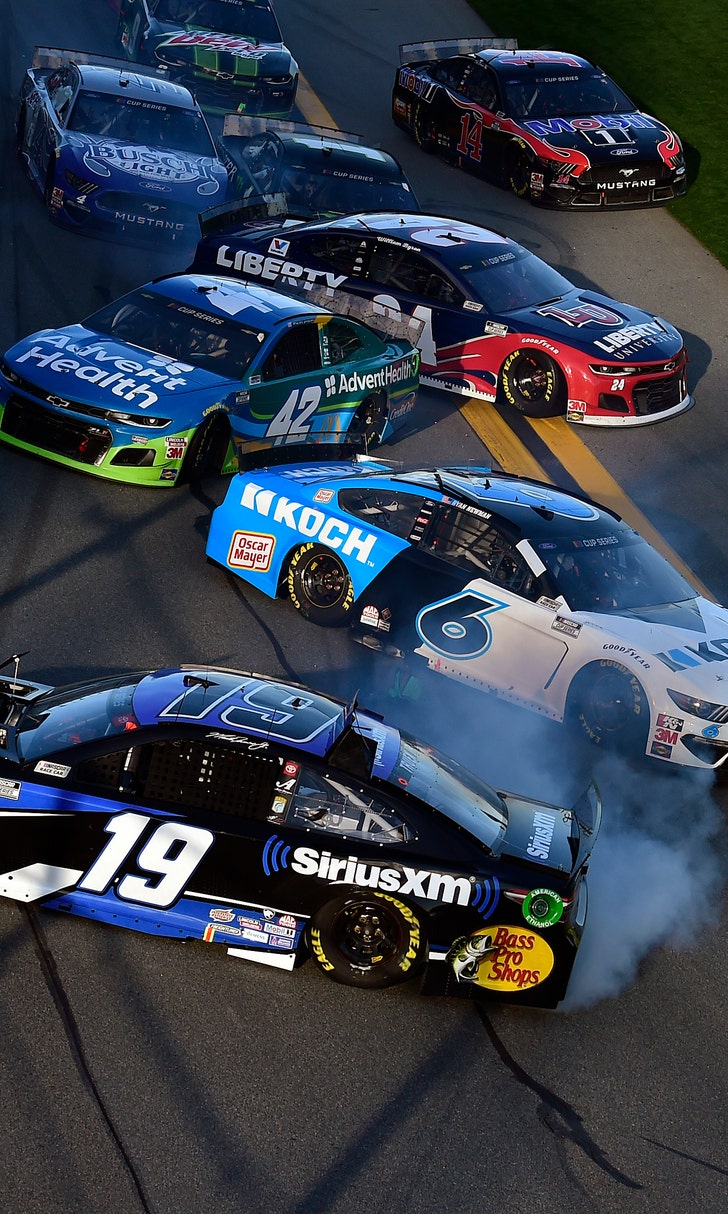 The Numbers Game At Daytona