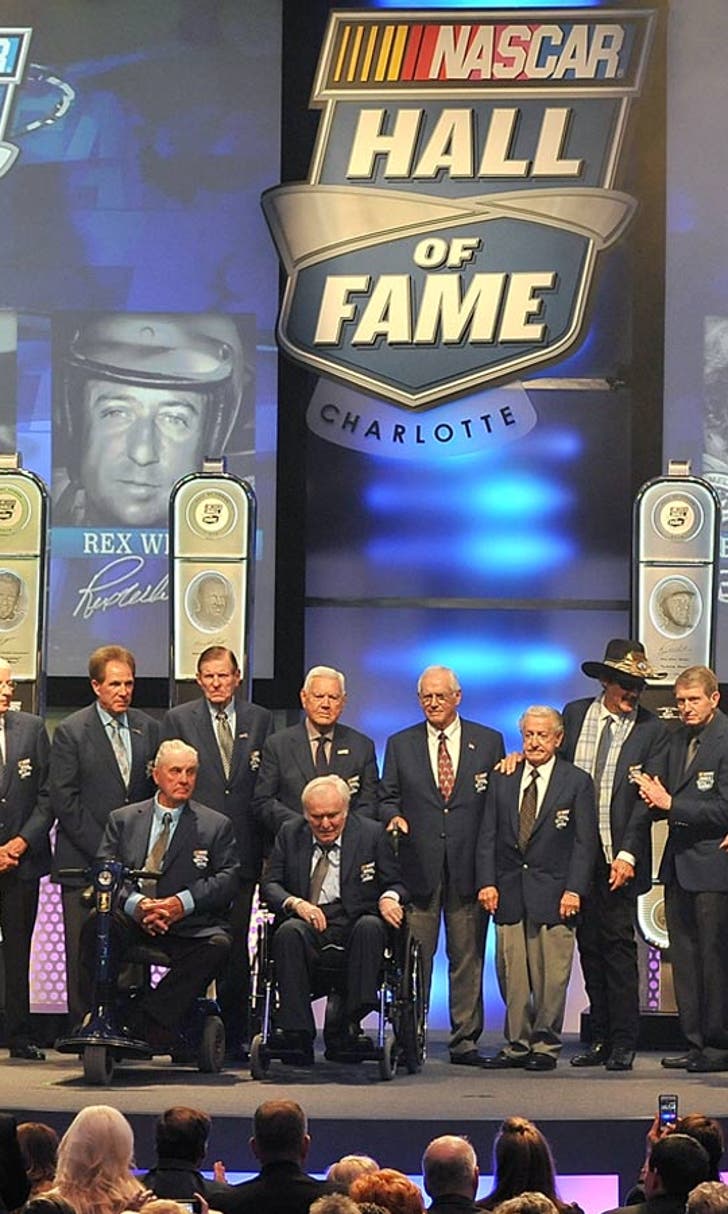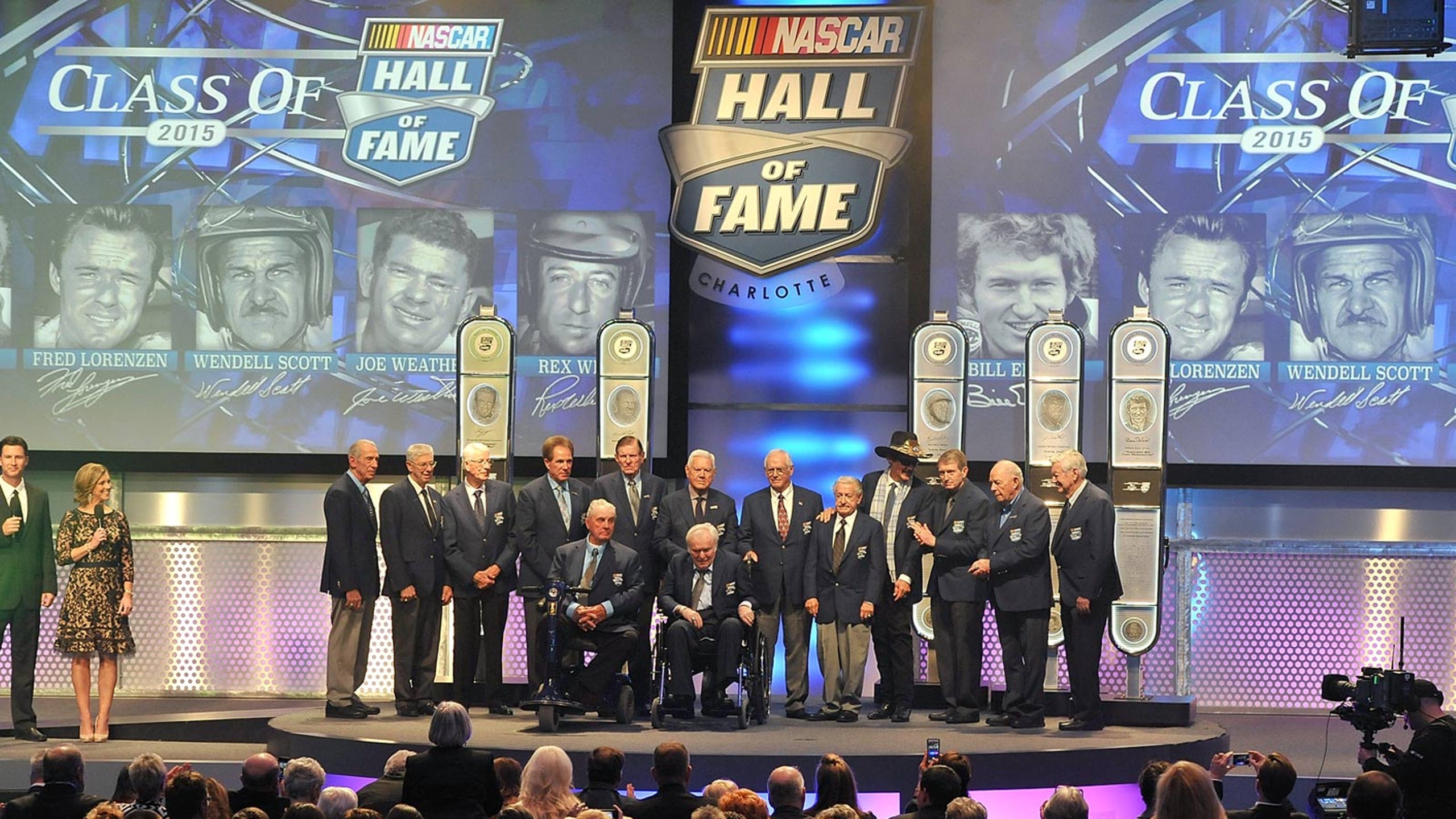 Magical night: NASCAR Hall always offers one of year's best
BY Tom Jensen • January 31, 2015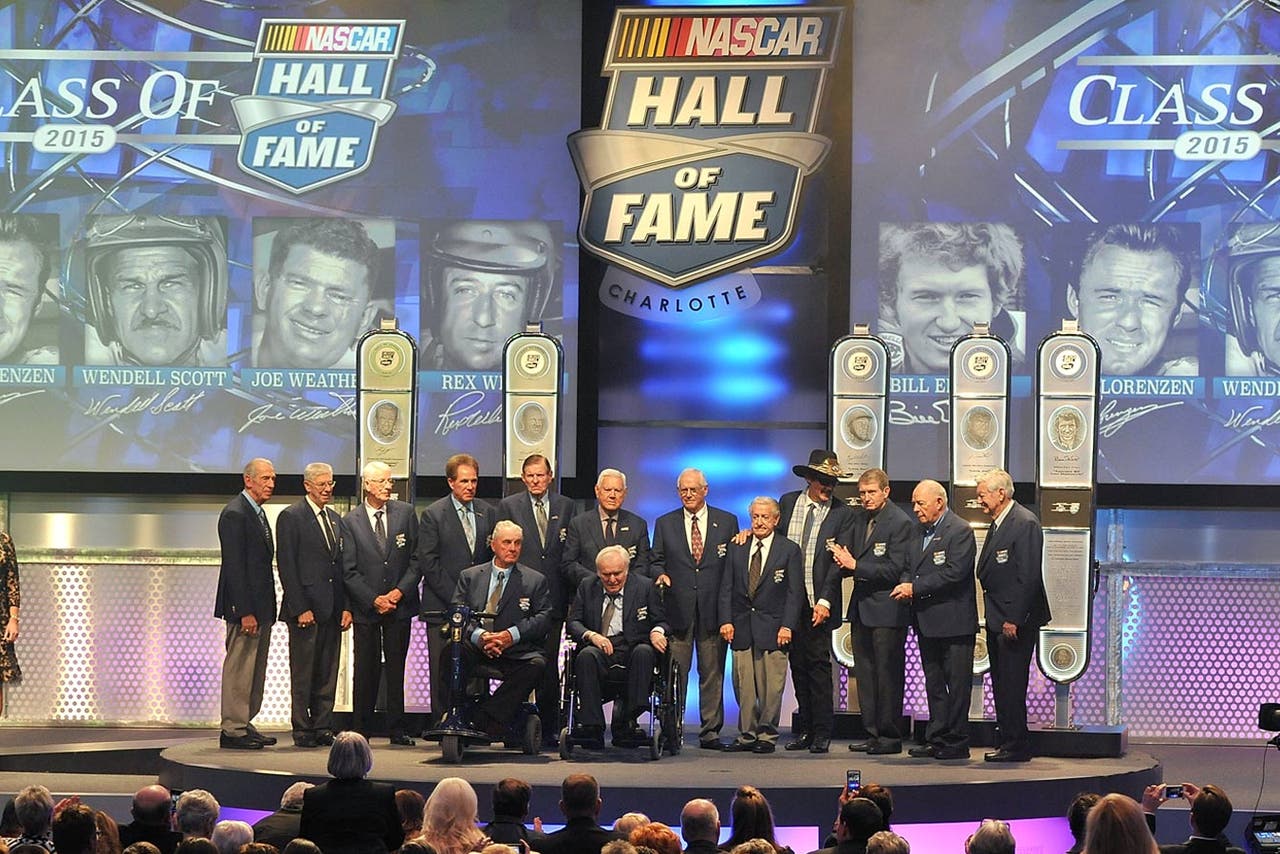 The NASCAR Hall of Fame induction ceremony is, bar none, the best night in NASCAR that occurs away from the track.
And it's the best, because it's the most genuine and the most spontaneous. It's certainly the most emotional.
The four days leading up to the NASCAR Hall event saw journalists meet with race teams pretty much nonstop, morning, noon and night. And all the drivers, crew chiefs and team owners know what their respective jobs are: Keep the sponsors happy so the money keeps flowing so they can go racing.
Every team you talked to was excited. Every owner thought it's going to be a breakout year. All the top-20 drivers believed they can contend for a title and even the backmarkers felt as though they have a legitimate shot at making the Chase. Not a single one of the 14 teams reporters met with predicted anything other than a great season ahead.
Understand, nobody did anything wrong. It's just how the game is played in this era of big money. Few, if any, NASCAR team members want to take risks for fear of destroying their economic pipeline. That's just a fact, and it's hard to blame them for feeling that way.
Still, too many times what the stars say and what they really believe can vary wildly. And the canned, cliched answers get stale quicker than day-old white bread.
For the five NASCAR  Hall inductees and their families, life is very different. Wendell Scott and Joe Weatherly, two of Friday night's honorees, have been dead for many years. A third, Fred Lorenzen, didn't speak as he is wheelchair bound and suffering from dementia.
On stage last night, inductees Bill Elliott and Rex White were moved to speak from the heart -- Elliott off the top of his head with no prepared speech and White with a calamitous but endearing amount of confusion as he fumbled with his notes. The families of Scott, Weatherly and Lorenzen, were proud, candid and eloquent.
"We weren't really sure what was going to happen when he came in," Amanda Gardstrom, Lorenzen's daughter said of her ailing father after the event. "Was he going to recognize everybody? Was he going to be tired? What was going to happen? And last night when we brought him into the reception it was fantastic. His eyes light up any time he sees anybody. He saw Junior (Johnson), his eyes were lighting up.
"As a child of someone that is struggling with dementia, to see him have these connections is -- it gets me teared up even to talk about," Gardstrom said. "So it was fantastic, and I think the connections with racing with his brain from it being a long time ago are much clearer than today. But just going back to see -- there's something special in his eyes this weekend, so that's a big thank you to everybody that was a part of it."
The flip side of that was just how gut-wrenching it was to see Lorenzen sitting onstage in a wheelchair, while behind him, giant photos scrolled across the video screen showing Lorenzen as a young man, his movie-star good looks and swagger lighting up the screen as he wheeled the all-conquering No. 28 Holman-Moody Ford to victory again and again.
And that was just one of the stories.
"All we have are pictures," said Joy Barbee, Little Joe Weatherly's niece, who was 2½ years old when Weatherly died. "Like I said, everybody has said, I was so young. I have pictures. I visited his grave, and his tombstone is shaped like the racetrack there out in Riverside. You definitely look at that and just have to stop and think back."
Bill Elliott spoke glowingly of the work ethic his father, George, instilled in Bill and brothers Ernie and Dan.
Rex White shared the secret of his success: "Ricky Craven asked me approximately the same question a couple years ago. 'How did you do it and how did you finish all them races in the top 10 all them years?' " said White. "I had a habit of eating every day, and in order to eat and pay your bills, you've got to take in money, and if you're short in a race car with your funds and doing the work yourself, you don't race until the end of the race when you get the money. That's the checkered flag. To finish first, first you must finish."
The most inspired voice of all may have belonged to Franklin Scott, Wendell's son.
"Let me conclude with a quote from Dr. Martin Luther King Jr.," Scott said. "He said, 'The ultimate measure of a man is not where he stands in moments of control and convenience but where he stands in times of challenge and controversy.' Wendell L. Scott Sr. stood the test of time."
Yes, he has. So have Elliott, Lorenzen, Weatherly and White.
So thanks, NASCAR Hall of Fame, for another amazing night. There's something intimate and special about seeing the human side of the sport's heroes up close and personal. Their frailties and foibles actually make them that much larger than life.
VIDEO: A closer look at the 2015 NASCAR Hall of Fame class
---
---