NASCAR Cup Series
NASCAR Cup Series
Looking back to go forward
Published
May. 27, 2011 1:00 a.m. ET

Sometimes in racing, as in life, you have to look back at where you've been and what you've done to be able to move forward. I think that is probably the case with all the teams following last Saturday night's Sprint All Star race, and now this week's practices and qualifying.
When the teams pulled out of Charlotte Motor Speedway last Saturday night following the All Star race, you had those that were happy, those that were sad and then those that were both. To me, Carl Edwards's fits into that category labeled "both."
Now for the happy part obviously, Carl won the All Star race and the cool $1.2 million that went with it. Well, the sad part had to come after he climbed out of the car and saw what had happened to it when he was sliding through the infield grass. That had to make him absolutely sick.
When he slid through that grass and tore up the front end, we speculated on the broadcast that maybe he had hit a metal drainage cover or something. I went and found Marcus Smith, President of Charlotte Motor Speedway. He told me there actually isn't a drainage spot there but really just a dip in the infield surface.
Now the splitter and front end on these cars are so tough. So when the car hit that dip in the surface, it just ripped the front end right off. We had an in-car camera in Carl's car and when he hit, it about knocked him out. That was just so weird how it happened. The car makes it through the whole race without getting a scratch on it. The guy wins a million bucks and is about to celebrate but the car gets destroyed in a victory celebration.
This actually isn't the first time we have seen things happen like this. We've see blown motors, blown tires, fenders ripped off, etc., all during celebrations. Now I, for one, love the burnouts but when stuff starts getting damaged after the race, maybe these car owners and drivers might start re-thinking doing things like this. Let's face it, the driver doesn't have to do the work on a car after he has melted down an engine or torn up the car. The guys back in the shop have to pay that penalty. So maybe Saturday night is a good lesson to teams and drivers to be a little more careful.
So that car is out of commission for this weekend. Luckily the team had an equally good car in their stable to bring back. Carl qualified third for Sunday's Coca-Cola 600. Carl actually says this car is better than the one he won the All Star race in.
There were a lot of guys that left here Saturday night scratching their heads. Maybe the car didn't run right. Maybe the engine combination wasn't the best. The good news is these teams have now accumulated all kinds of data to work with. Let's face it, they had last week's practice, last week's race, and now this week's practices and qualifying under their belt.
The teams also know that Goodyear has given them a great tire to use. This is actually the same tire combination that was used at Darlington a few weeks ago. It's a great tire. It doesn't wear and has a ton of grip. If you don't believe me, go ask Brad Keselowski, who won the pole position Thursday night. He ran the fastest qualifying lap that has been run this entire year.
A lot of teams bring a different car to run the 600 in. David Reutimann is one of those exceptions. He finished third in the All Star race and brought back the same car this week. Thursday night he put himself seventh on the grid for Sunday's race. So obviously they were very happy with their car.
On the other end of the spectrum you have people like Jamie McMurray. Jamie owned Charlotte Motor Speedway last year. But the key words are "last year." This year at Charlotte Motor Speedway, Jamie is struggling. He struggled in the All Star race and again in qualifying. His teammate, Juan Pablo Montoya, is sort of going down the same road. So that organization as a whole has to be wondering about their cars and their setups.
What is clear as a bell to me is how stout the Ford camp is right now. As I mentioned, Carl won the race last weekend. He starts third on Sunday. A.J. Allmendinger qualified second in his Ford. David Ragan is eighth. You can't say enough about Ricky Stenhouse Jr. Thursday night in qualifying. He is filling in for Trevor Bayne in the Wood Brothers No. 21 Ford and he ran fast enough to put him ninth.
That's just an incredible job by the rookie who is going to make his first NASCAR Sprint Cup series start on Sunday. The young man just won the Nationwide race last weekend at Iowa. What's cool is that Ricky and Trevor are best buds. They are also Roush-Fenway teammates in Roush's Nationwide program. They are both really good Christian young men. They walk the same walk and talk the same talk. I just love what those two guys have been able to accomplish so far in their young careers.
The news is even better for all us Trevor fans. He will make his return to his Nationwide car at Chicagoland on June 4 and then be back in the famous No. 21 Cup car at Michigan on June 19.
It's been a great couple weeks over here in Charlotte. Monday night saw five very deserving men inducted into the NASCAR Hall of Fame. David Pearson, Ned Jarrett, Lee Petty, Bobby Allison and Bud Moore were the second class to be enshrined into our year-old Hall of Fame.
I've always said David Pearson was my hero. I've always told you that's why I wanted to race the No. 17, because Pearson did. I've always said I felt he was the greatest driver that has ever been in NASCAR. Did you listen to his acceptance speech Monday night? For David to talk as long as he did was unheard of. The ol' Silver Fox was a hoot Monday night.
Last week also saw a lot of excitement in the NASCAR Camping World Truck Series. Kyle Busch Motorsports fielded two entries. Kyle naturally won the race, but newcomer Kimi Raikkonen finished 15th in his very first NASCAR race. He is going to race more this year in our other series as well.
There is lots of talk that Danica Patrick will drive the NASCAR Nationwide series full time next year, sprinkled with some Cup races. The question that is going to be interesting to watch is who will she drive for? I think it would be great to have her in NASCAR full time. She's a good driver and she brings a lot of new fans to our sport and there's never anything wrong with that.
I actually thought the biggest news out of the garage area was that NASCAR's favorite son, Dale Earnhardt Jr., shaved his beard off. But guess what? Kyle Busch sped right past that story to go right to the top. I mean that literally, to the tune of 128 mph.
Yes, the biggest news story these last two weeks was Kyle being cited by the police for going 128 mph in a 45 mph zone. There's no way anybody can condone what he did. You heard him say the same thing when he met with the media at the track. Thankfully nothing tragic happened to him or any anyone else
Sure I understand it. There's not a soul among us that hasn't been speeding or gotten a ticket for speeding. It was simply an error in judgment and Kyle knows that. I think this is one of those life lessons that we all go through. Kyle is surrounded by good people. I know he will learn from all this and not make that mistake again.
I always love the Memorial Day weekend. We honor not only those who are fighting and protecting our freedom, but those who have paid the ultimate price for our country since the original 13 colonies broke away from British rule.
The cherry on top is Sunday we have three races on the same day. The Formula One cars race at Monaco. The IndyCars are running the famed Indianapolis 500 race. Then here at Charlotte, the NASCAR Sprint Cup series runs its longest race of the year, the Coca-Cola 600.
It is not a surprise to me that Roger Penske has his car on the pole Sunday for our race. As I said earlier, Brad Keselowski laid down an incredible qualifying time Thursday night. In the month of May, Penske cars have always had a knack for shining on Memorial Day weekend.
---
---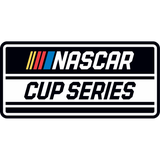 Get more from NASCAR Cup Series
Follow your favorites to get information about games, news and more
---