NASCAR Cup Series
NASCAR Cup Series
Logano's win shows star's potential
Published
Jun. 10, 2012 1:00 a.m. ET

For Joey Logano, it feels like the first time.
On Sunday, Logano finally won a Sprint Cup race fair and square — and without an assist from Mother Nature.
Logano, heralded "Sliced Bread" before he even made his first Cup start at 18, certainly had his share of growing pains during his first three seasons on the Cup tour driving for Joe Gibbs Racing. Trying to fill the void left by then two-time Cup champ Tony Stewart with the No. 20 team was equally challenging.
Although Logano won at New Hampshire in just his 20th career start, the event was called 28 laps early for rain. Some considered the victory tainted — even though a win is a win.
But no one can question Logano's accomplishment at Pocono Raceway.
"Holy crap," Logano shouted at the finish line. "Thank you, guys. What a car. Wow! It feels awesome to win one the right way. No stupid rain."
"That was all you," Jason Ratcliff replied after winning his first Cup race as a crew chief. "You just outdrove them today."
And Logano, 22, didn't just outdrive anyone. He pulled "the bump and run" on his mentor Mark Martin — who says after seeing the driver race at 11, he knew Logano "could be a Cup champion."
Before he could duel with Martin, Logano first had to pull away from his predecessor and current Cup champion Stewart on the final restart with eight laps remaining. Stewart, who gained eight positions on the fifth restart, grew large in Logano's mirror.
"You start side-drafting down those straightaways and (Stewart) is going to be there ready to pounce before you know it," Logano said. "To clear him, get through (Turn) 2 and get a little distance on him was very important."
Stewart, who finished third, wasn't the only hot shoe Logano had to worry about.
Five-time champion Jimmie Johnson and Logano's veteran Joe Gibbs Racing teammate Denny Hamlin were right behind them coming to the finish.
But the gameplan of the No. 20 team was stout from the start. Logano learned a lot during the Goodyear tire test in April. He showed speed in testing, had the fastest car in happy hour this week and then put his car on the pole for the Pocono 400. He led the first 16 laps — and 48 circuits in all — and never lost sight of the top five in the field. By the time he reached the checkered flag, his advantage was nearly a second over Martin, who Logano put a bumper to in Turn 1 for position with four laps to go.
Ratcliff called the move "spectacular." Martin, however, wasn't nearly as thrilled.
"It has been acceptable in this racing for a long time," Martin said of the technique Logano used to pass him. "It's how I would have done it, but certainly if I'd have had a fast enough car, he would have gotten a return. But I couldn't quite keep up with him.
"He raced for it. He was fast from day one of testing. He certainly didn't get that one handed to him, especially my pulling off that last restart. So, maybe things will start to turn. He's kind of in a stall in his career or in his progression with the Cup series, but it looks like the last couple of weeks that maybe that's starting to turn."
Entering Pocono, Logano had a career average finish of 18.9. His second season in Cup he finished a career-best 16th in the points standings. After finishing 24th in points last year, rumors began circulating in 2011 that Carl Edwards would replace him in the No. 20 car for this year. Although that deal fell through, Logano has been on the hot seat again in 2012 — even though he's been in striking distance of a berth in the Chase for the Sprint Cup throughout the first 14 events.
Now, with a win, Logano, who is 15th in points, jumped to third in the wild-card standings behind Joe Gibbs Racing teammate Kyle Busch and Stewart-Haas Racing's Ryan Newman. Logano says JGR management hasn't informed him on "where (he) stands for next year." But Logano believes if the victory doesn't solidify his status with the team, it will certainly make him more marketable to potential suitors.
"For sure, right now my future is not set with anybody," Logano said. "You need to go out there and win races, not like we always do, but to get this win means a lot. It's at a perfect time, and I think us teaming up with Jason this year has been a really big help for me and able to make our whole team really work together really well, and it's paying off.
"My hope is to obviously stay with what I've got and keep working with Jason. But you never know. Those things go back and forth and switch around a lot, and all I can do is stay focused on my job, and that's driving the race car.
"Whatever happens from there happens. I did my job today with winning the race, and my team did a great job, too, and all that stuff will fall in — the puzzle pieces will fall together eventually."
Lack of power
After Roush Fenway Racing's Greg Biffle experienced engine issues on Sunday — and a 24th-place finish — Matt Kenseth, who finished seventh, took over the points lead by 10 markers over Dale Earnhardt Jr. Biffle dropped to third, 16 points back.
Following the race, Biffle called the situation "unfortunate."
"We've been on the edge with these engines all year and it's just such a fine line with oil temperature, and you come here shifting and it just didn't make it," Biffle said. "It's a good thing we just lost a cylinder and could make it to the finish

"The points are so tight we knew that if we had an issue we were gonna drop a lot — if we got in a wreck or had an engine problem or a mechanical issue or flat tire. You're vulnerable when you're only one point or 10 points ahead, but that's racing. As long as it doesn't happen in the Chase I'm happy."
Numbers game
1: Ford finished among the top 10 at Pocono.
2: Laps before the first wreck happened in Turn 3 – nine laps after the restart, three cars wrecked again.
4: Toyotas finished in the top six.
6: Mechanical failures for the No. 22 Penske Racing team and driver AJ Allmendinger in 2012.
76: Laps before Kyle Busch's engine failed. He finished 30th and dropped from ninth to 12th in the points standings.
Say what?
Martin, 53, on racing Logano in the closing laps: "We went after that thing really hard. We had a great race car. I really stuck my neck out on the line to get that lead — almost pulled it off the restart before — and I was willing to risk it all to try and get the lead."
 
---
---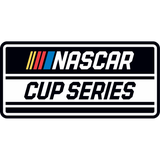 Get more from NASCAR Cup Series
Follow your favorites to get information about games, news and more
---