Logano wrecks Sadler, pulls away to win
BY foxsports • May 11, 2012
Joey Logano wrecked leader Elliott Sadler five laps from the end, and then broke free during a green-white-checkered finish at Darlington Raceway for his second straight Nationwide Series victory Friday night.
Logano was in third place after the fifth caution period tightened up the race at the end. Logano bumped Sadler at the restart, turning the lead car into the wall. Logano then shot past Joe Gibbs Racing teammate Denny Hamlin during NASCAR's version of overtime and held on for his third series victory of the season.
Logano said he'd used bump-drafting tactic with Sadler earlier in the race and was trying to again help get the Nationwide regular out front. When Sadler's car turned right into the wall, ''my heart dropped,'' Logano said.
''You don't want to be the guy that does something like that,'' Logano continued. ''But at no point in my mind did I think, 'Man, I'm going to wreck him to win the race.' ''
Once it happened and Logano was through without damage, his thoughts turned to victory. ''You've got to find a way to put it behind you and do your job and win the race,'' he said.
Logano left Sadler a voice mail and said he was off to seek him out after postrace interviews.
Sadler was visibly angry when he left the car, pacing and grimacing while his team inspected the damage. Sadler said he understood what Logano was doing, but he needed to show awareness of how treacherous Darlington can be.
''You just don't bump draft every place you go, especially not at a place like Darlington,'' Sadler said.
Logano apologized to Sadler on the radio moments after the incident. ''Tell Elliott that I didn't mean to do that,'' he said. ''I was trying to push him out ahead like the last restart. He started spinning his tires.''
Hamlin finished second, giving him five top-two placings in his seven Nationwide races here. Brad Keselowski was third followed by Sam Hornish Jr. and Austin Dillon.
Two high-profile first-timers at Darlington finished on the lead lap: Danica Patrick was 12th while extreme sports star Travis Pastrana was 17th in his second-ever series race.
For much of the night, this race looked like Hamlin's. He moved in front early are led for 102 of the 147 laps. Hamlin was ahead by nearly seven seconds with 20 laps to go when Kurt Busch hit the wall to bring out the fourth caution flag.
Sadler took two tires as the leaders pitted and beat the field out to move in front. He held the spot only 12 laps until Brendan Gaughan's wreck set up the decisive restart.
Logano bumped Sadler as the cars came to the line, eventually sending the Nationwide Series regular right into the outside wall and leaving his car badly wrecked.
''It's just a shame, man,'' said Sadler, who ended 24th.
Logano quickly took control of the green-while-checkered finish as he shot past Hamlin to open up a lead of several car lengths. Logano's win was the sixth in the past seven Nationwide events at Darlington for Joe Gibbs Racing drivers.
Logano's success on restarts was crucial to the win, his crew chief Adam Stevens said. ''We weren't quite as good as (Hamlin), but Joey was exceptional on the restarts and we used that to our advantage,'' Stevens said.
Hamlin said engine problems robbed his team of power to compete with Logano at the end. ''We just can't keep dominating these races and not win them,'' Hamlin said.
Ricky Stenhouse Jr., who started from the poll, finished sixth and took a 23-point lead over Sadler in the series standings. Brian Scott was seventh, followed by Busch in eighth, James Buescher in ninth and Cole Whitt in 10th.
For Patrick, it was her third top-15 finish in her past four Nationwide races in her first season in NASCAR. It also ended a harried day of practice and qualifying in Sprint Cup and Nationwide in her first-ever tour of ''The Lady in Black.''
Pastrana also made it through on a circuit he said at first had him as ''scared'' as he'd ever been driving in NASCAR.
''With rally, there's certain times that there's a 100-foot cliffs or trees or snow or fog or whatever and that's scary,'' Pastrana said. ''But this, you know what's coming up and the fact that it is still scary is still overwhelming.''
---
---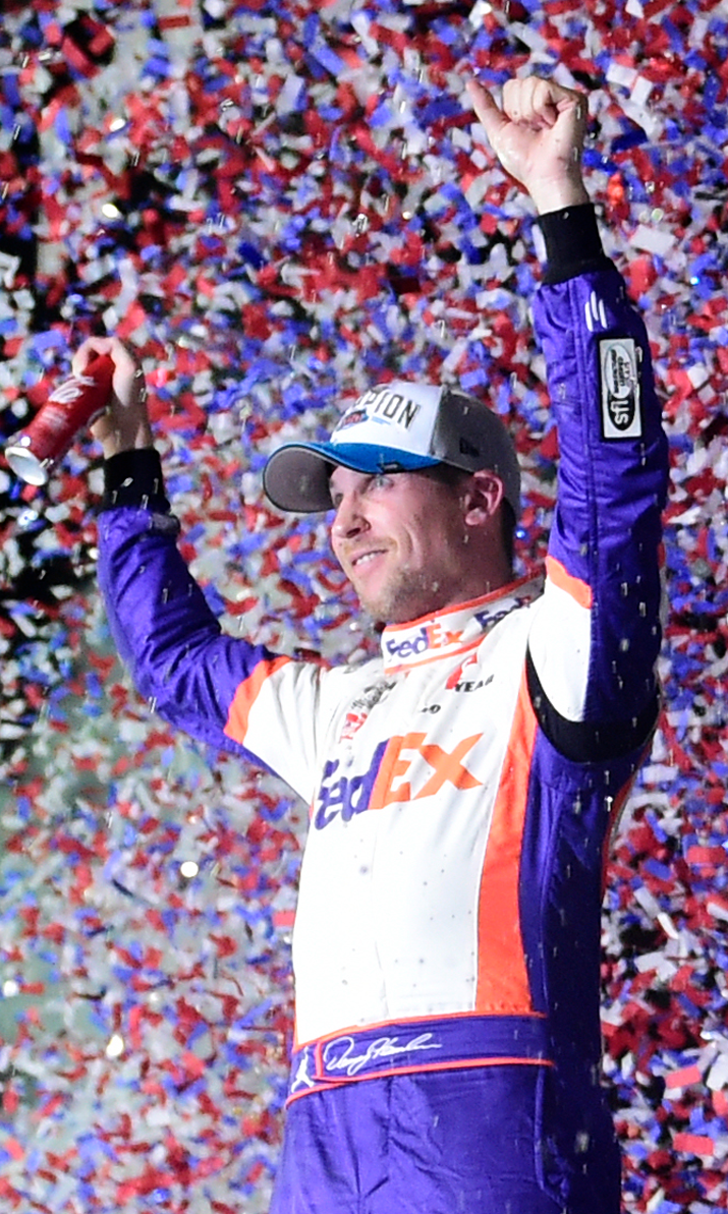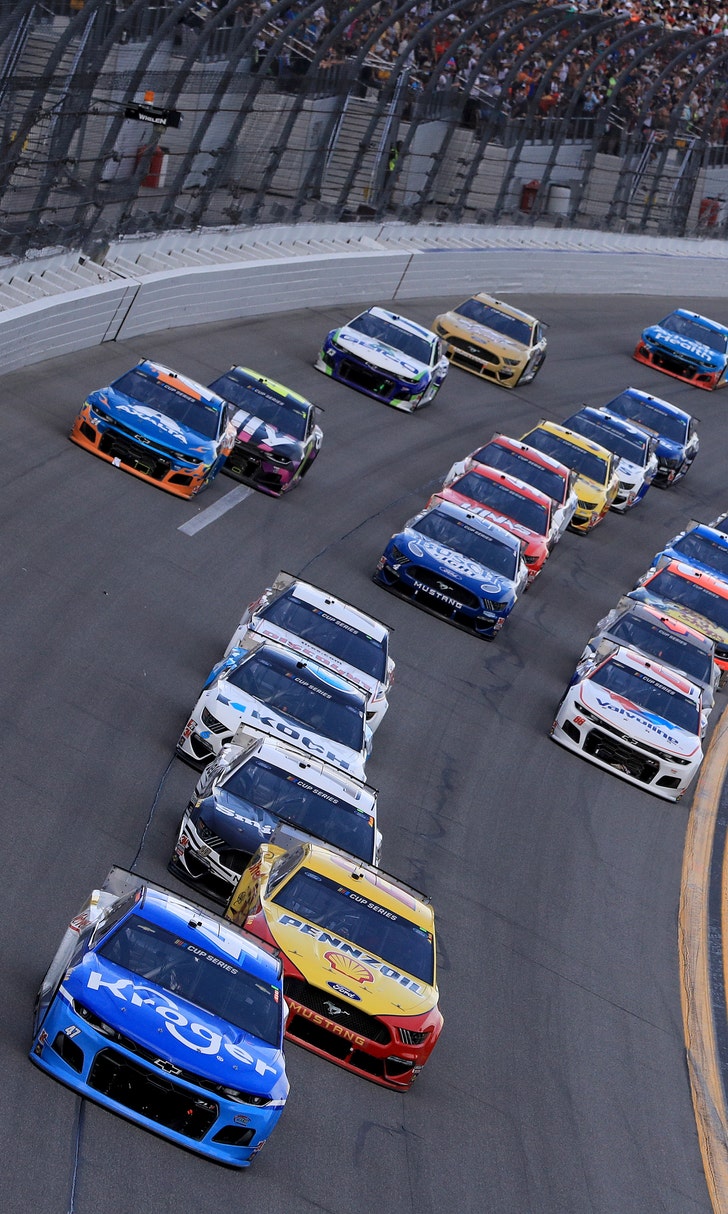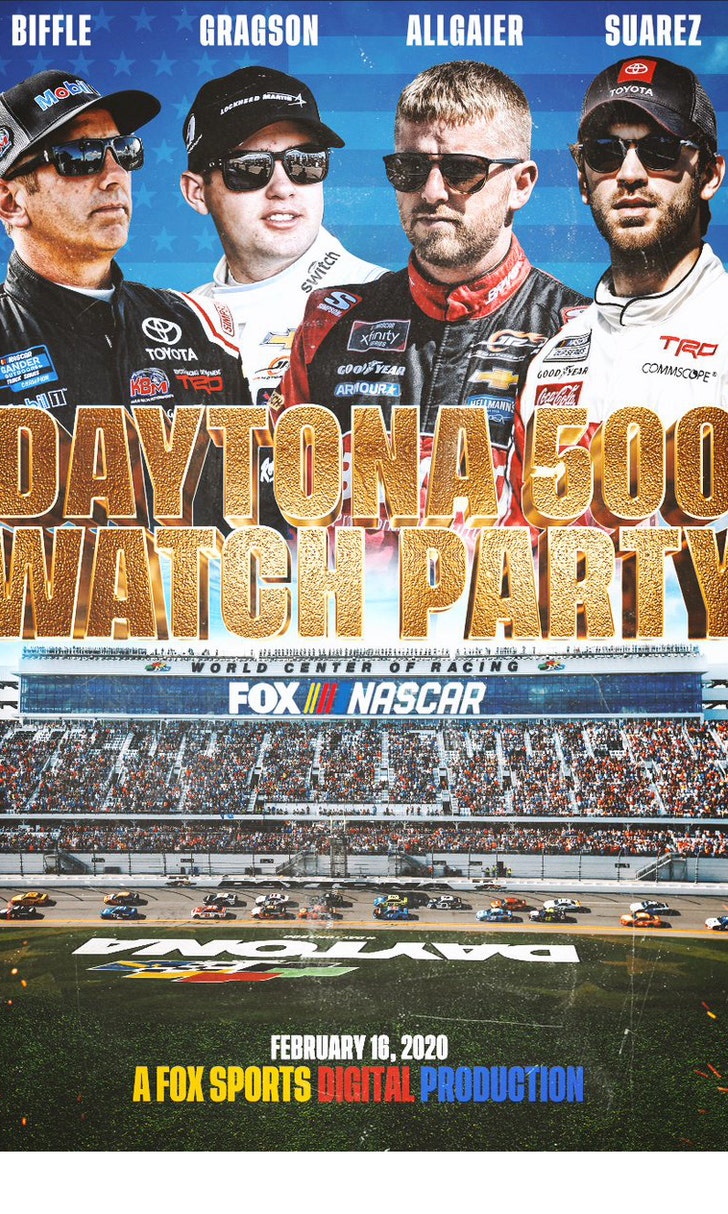 The Daytona 500 Watch Party!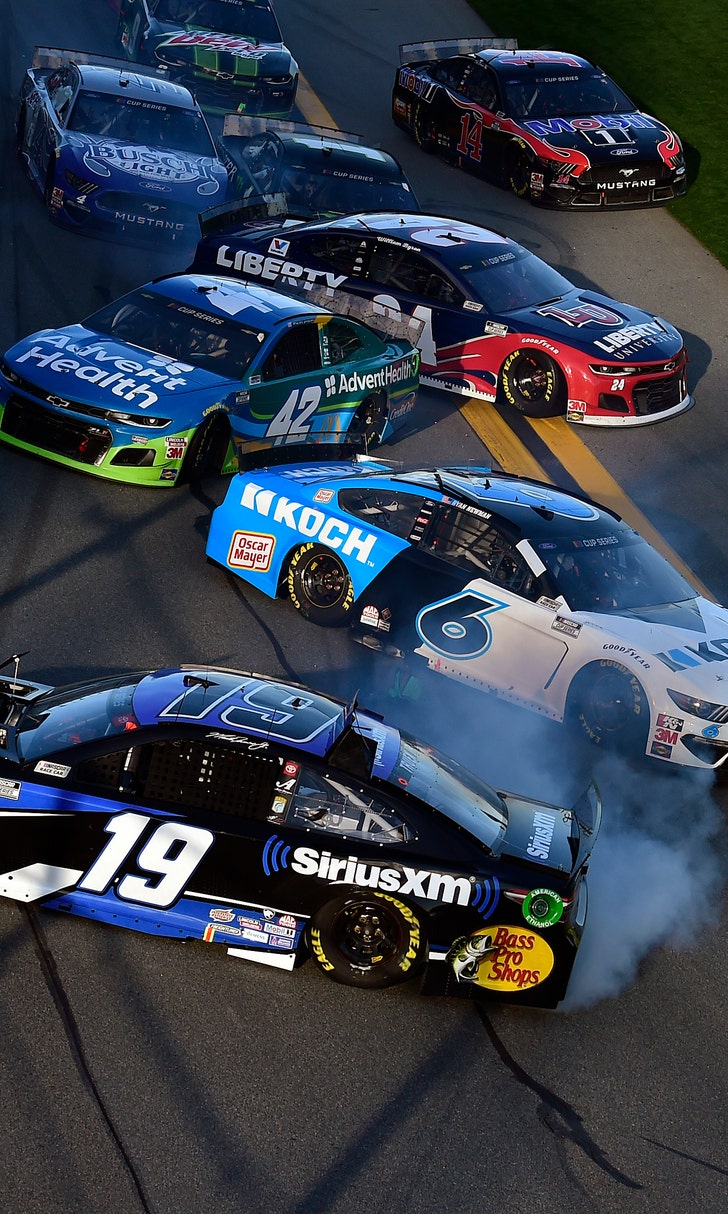 The Numbers Game At Daytona