Logano offers no remorse for crash
March 24, 2013

Joey Logano said he "did what he had to do to win the race" – and that meant taking no prisoners.
Logano blocked three-time champion Tony Stewart on the final restart with 10 laps remaining in the NASCAR Sprint Cup Auto Club 400 on Sunday and traded paint for the second time in as many weeks with Denny Hamlin before finishing third at Auto Club Speedway.
After the dust cleared and the race ended with Kyle Busch in Victory Lane, Hamlin ended up being airlifted to a local hospital and an entourage from Stewart-Haas Racing — including Stewart — took off after Logano's crew on pit road.
"Well, Joey spun the tires on the restart and everybody had trouble with that," Stewart said. "But it's not my fault that he spun the tires. For a guy that's been complaining about everybody else's driving here and then for him to do that, it's a double standard. He makes the choice. He makes the decision to run us down there, and when you run a driver down there you take responsibility for what happens after that.
"He's a tough guy on pit road as soon as one of his crew guys gets in the middle of it. Until then he's a scared little kid. Then he wants to sit there and throw a water bottle at me. He's going to learn a lesson. He can run his mouth on Twitter all he wants. I have plenty of people that are going to watch for that. But it's time he learned a lesson. He's run his mouth long enough. He sits there and does this double standard. He's just a little rich kid that has never had to work in his life. He's going to learn from us working guys that had to work our way up how it works."
Logano led three times for a total of 41 laps on Sunday and moved up to ninth in the points standings with his first top-five finish of the season.
Although he replaced Stewart at Joe Gibbs Racing in the No. 20 Toyota when Smoke left to form SHR in 2009, Logano says he's gotten along with Stewart really well in the past. Although Logano held up the No. 14 Chevrolet on the restart, he wasn't sure why he had drawn Stewart's ire.
"We never touched each other," Logano said. "So I'm just confused what the move was and see what he says. I was on the restart there with the 18 car (of Kyle Busch) and he was spinning his tires. It's NASCAR's rule that you can't (beat) the leader to the start-finish line, so I was actually pedaling at half throttle which gave (Stewart) the run to get underneath me and at that point, I blocked.
"I had to throw the block there. That was a race for the lead. I felt if the 14 got underneath me, that was going to be the end of my opportunity to win the race, so I was just trying to protect the spot I had. I was actually pedaling, because I couldn't keep the 18 aligned. I was actually faster than the 18 getting our tires hooked up. And then I'm trying to stagger myself making sure I don't beat him to the line and then I had to block the 14 because I was pedaling it.
"I'll talk to him and we'll see what happens. I think he finished decent. We'll just talk about it some more."
Stewart didn't appear ready for conversation, however. Smoke said he was "tired of watching these little kids whine" and there "was no excuse" for Logano's actions. But Stewart did offer a solution.
"It's about time – if NASCAR wants to let the guys have at it, it shouldn't be any different from hockey. Let us have at it and when the guy goes on the ground, it's over."
As for Logano's altercation with Hamlin, he acknowledged that the former Joe Gibbs Racing teammates had yet to discuss last week's dust-up. Logano says he "overdrove the corner and just slid up" into Hamlin on the last lap. So was the bumping and banging revenge for Bristol or just hard racing at the finish?
"He probably shouldn't have done what he did last week, so that's what he gets," Logano said. "And besides that, I think our Auto Club Ford was very strong all day. I was very happy with the car we had. We were superfast, led a lot of laps. Nothing to hang our head down about. That's for sure."
---
---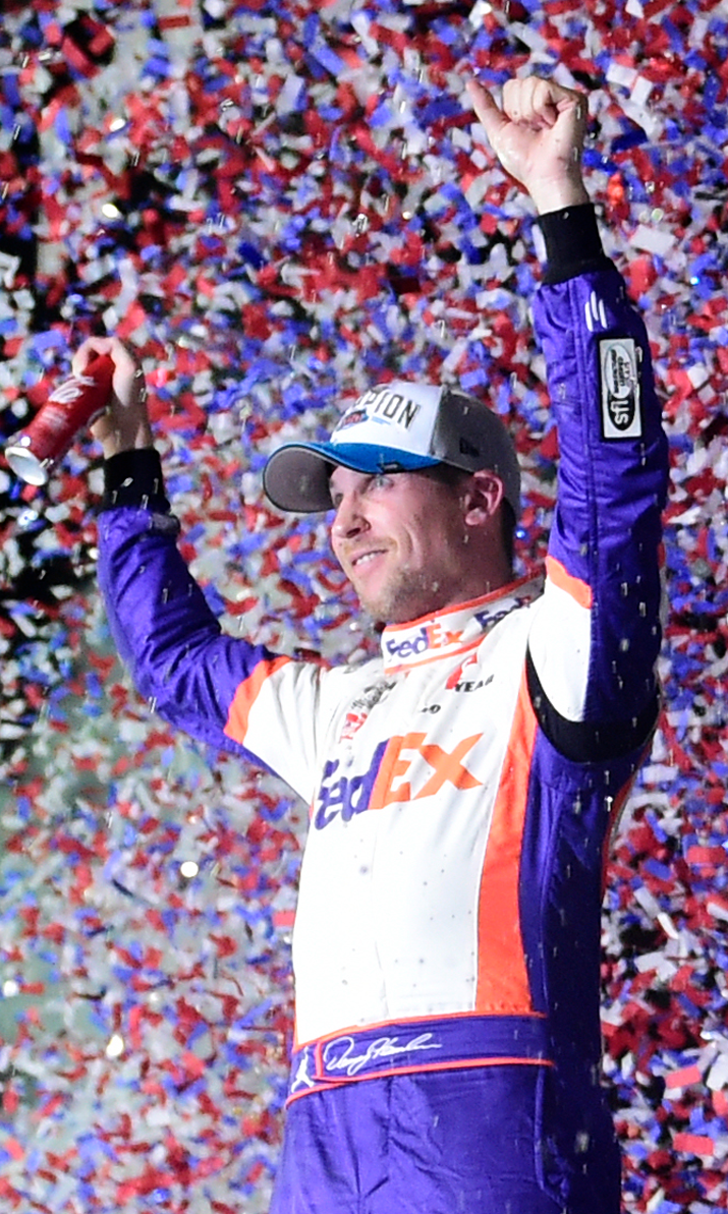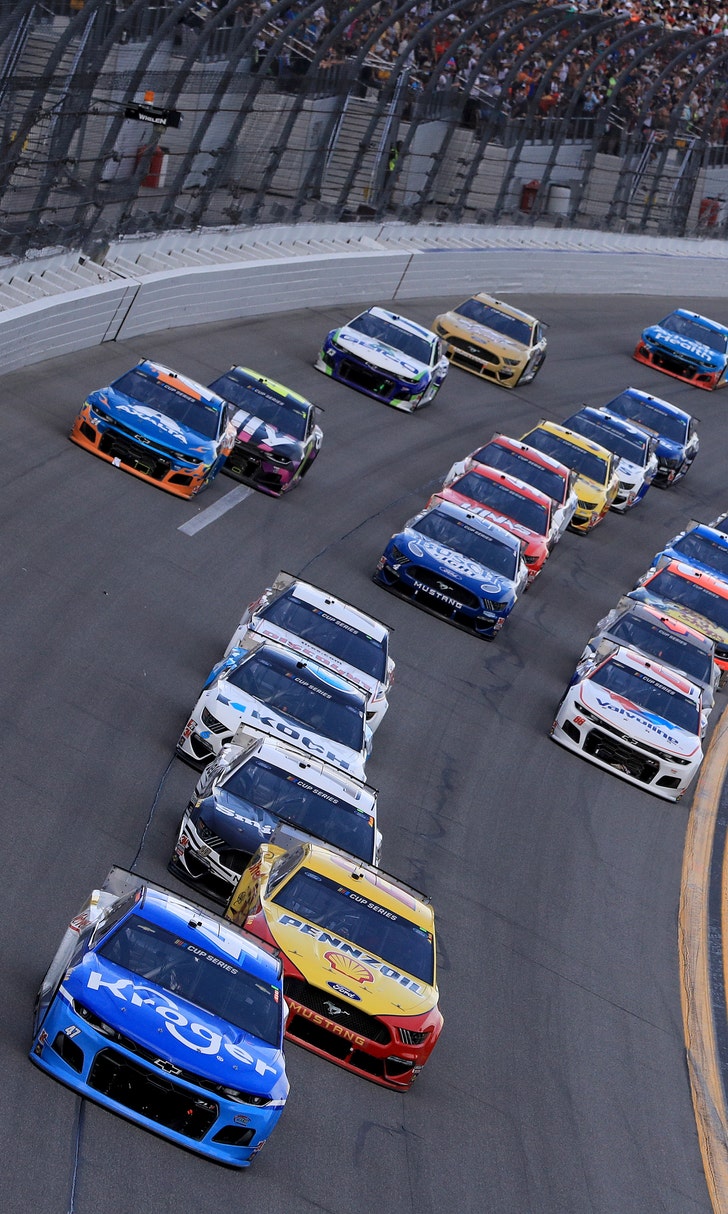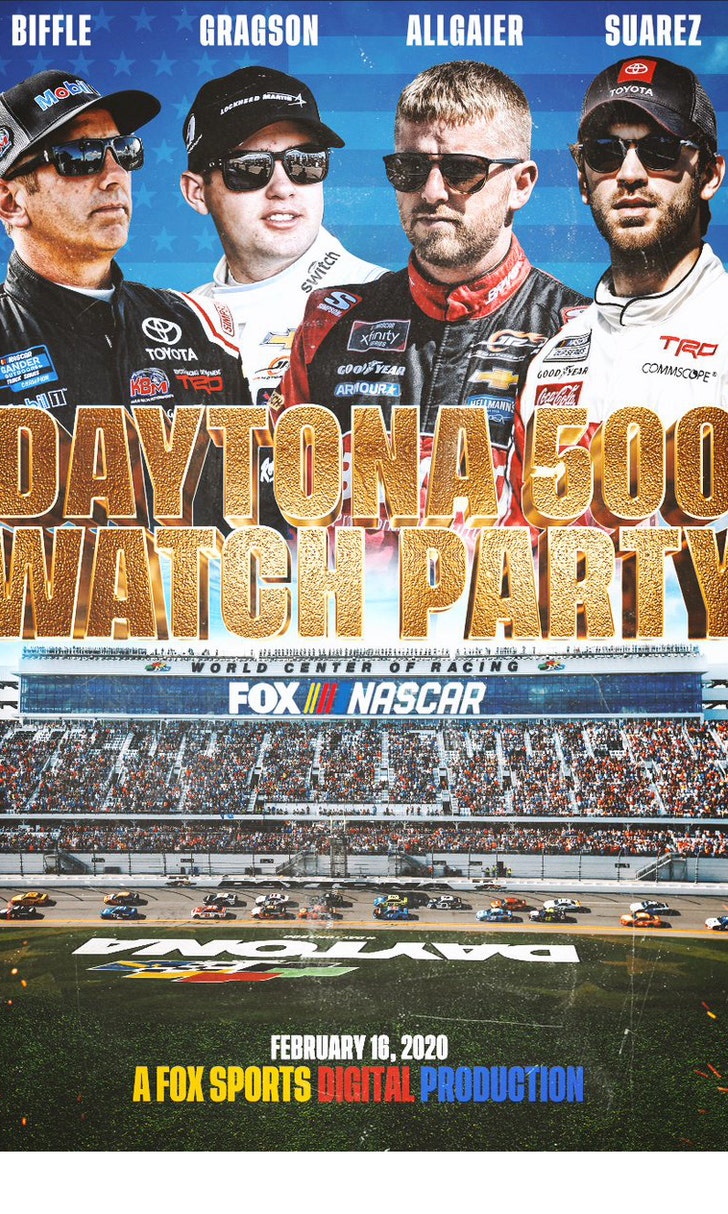 The Daytona 500 Watch Party!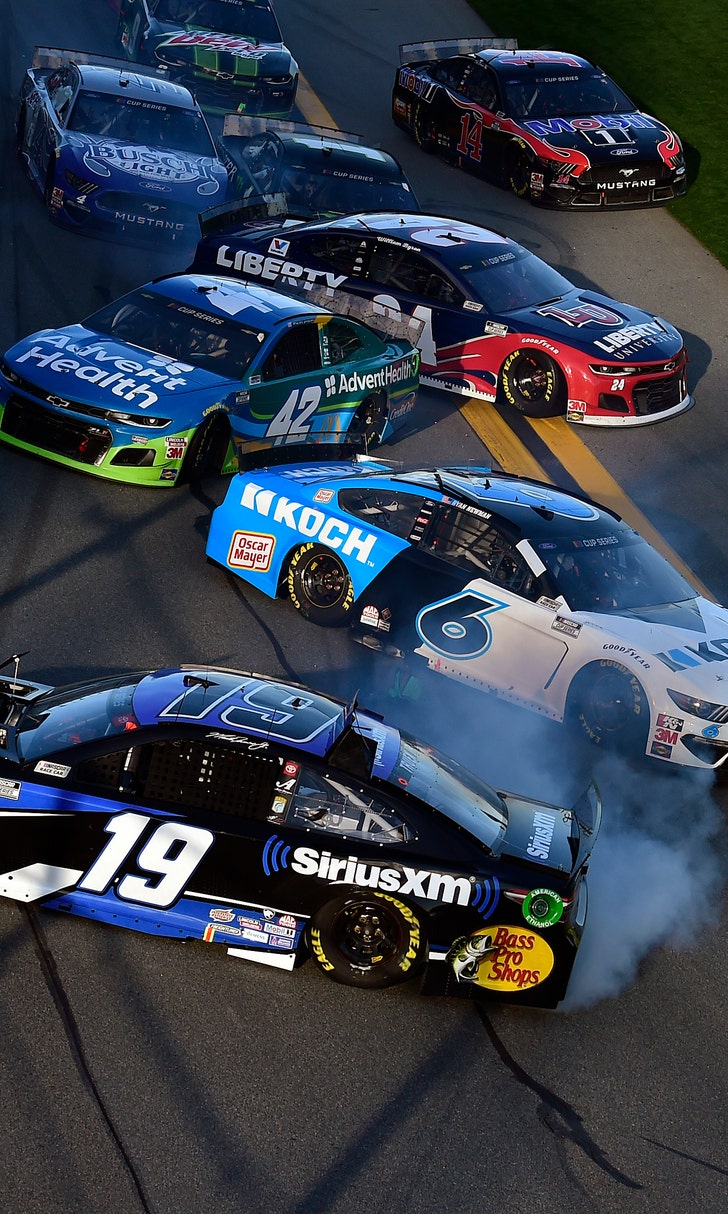 The Numbers Game At Daytona