Last-ditch pass lets Busch win 'Dega Truck race
BY foxsports • October 30, 2010
Kyle Busch made a last-ditch slide past Aric Almirola at the finish line, then brushed aside Almirola's suggestion that he should be stripped of the victory.
With his truck on the verge of spinning out, Busch appeared to put two wheels below the yellow out-of-bounds line at the bottom of the track just as he made his wild move to win Saturday's NASCAR Camping World Truck Series race at Talladega Superspeedway by 0.002 seconds. He wasn't penalized.
''I don't even know if I got near it, below it, next to it, on it, I have no idea,'' Busch said. ''All I knew was I was trying to save my truck and keep it straight and hopefully make it past the start/finish line before the rest of the guys.''
Almirola went to NASCAR officials immediately after the race to plead his case, but he said they ruled that Busch was trying to keep his car from spinning out and wasn't subject to a penalty.
''My perspective is, I feel like I won the race,'' Almirola said. ''NASCAR's perspective is, we ran second. I guess today, we lose. I'm disappointed in that.''
It was the closest finish in series history when using electronic scoring, NASCAR officials said.
It was Busch's series-high sixth victory in 13 Truck series starts this season - and his second straight Truck series win at Talladega after winning there last year.
Busch was in third place on a restart with two laps to go, made his way to second and then ducked under Almirola and beat him by a nose as the checkered flag came out.
With Johnny Sauter charging behind him, Busch said he didn't have any other choice than to duck under Almirola.
''I had to bring it back down, and I got underneath Aric,'' Busch said. ''At that point you've just got to stay in the throttle and keep digging. I don't even know where the yellow line was, but for as loose as my stuff was there, I was trying to save it.''
NASCAR vice president of competition Robin Pemberton said officials reviewed video of the finish and ruled that side-to-side contact between Almirola and Busch caused Busch's truck to get loose.
''He wasn't forced down there, he got down there because of the door-to-door contact,'' Pemberton said. ''We looked at it 2-3 times, we had 3-4 good camera angles and there was absolutely no question whatsoever.''
Almirola finished second, followed by Sauter, Matt Crafton and Ricky Carmichael.
The always-feared ''big one'' - a massive wreck unique to Talladega - came with three laps to go, collecting points leader Todd Bodine, contender Ron Hornaday Jr. and several others.
It was a rough day for Bodine, whose truck sustained minor damage in a midrace incident. Bodine then was penalized for speeding on pit road during a late round of pit stops before getting collected in the accident.
Hornaday escaped serious injury even though his truck flipped on its roof and had to be flipped back over by a tow truck before Hornaday could climb out.
''Ron's fine,'' Bodine said in a television interview after he left the infield medical center. ''He's in there joking about it.''
Hornaday joked that he wanted to go watch a replay of the wreck. He still was holding the steering wheel from his wrecked truck.
''If you can't win, you've got to bring the steering wheel back,'' he said.
---
---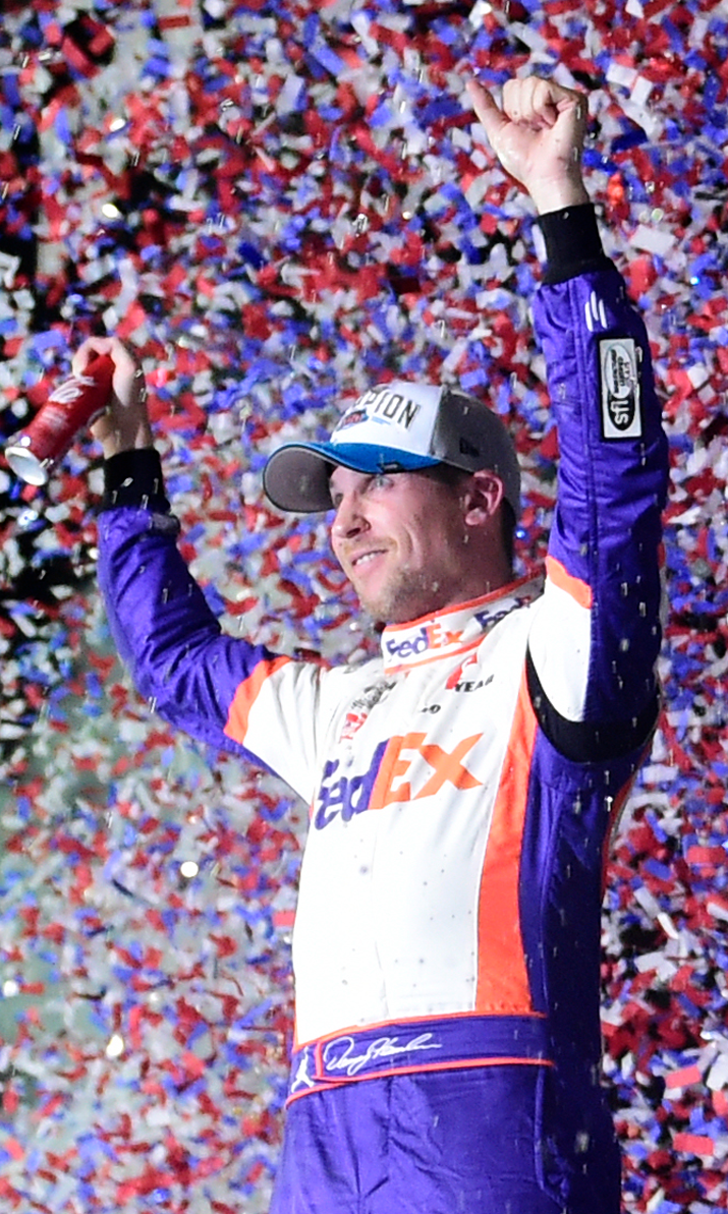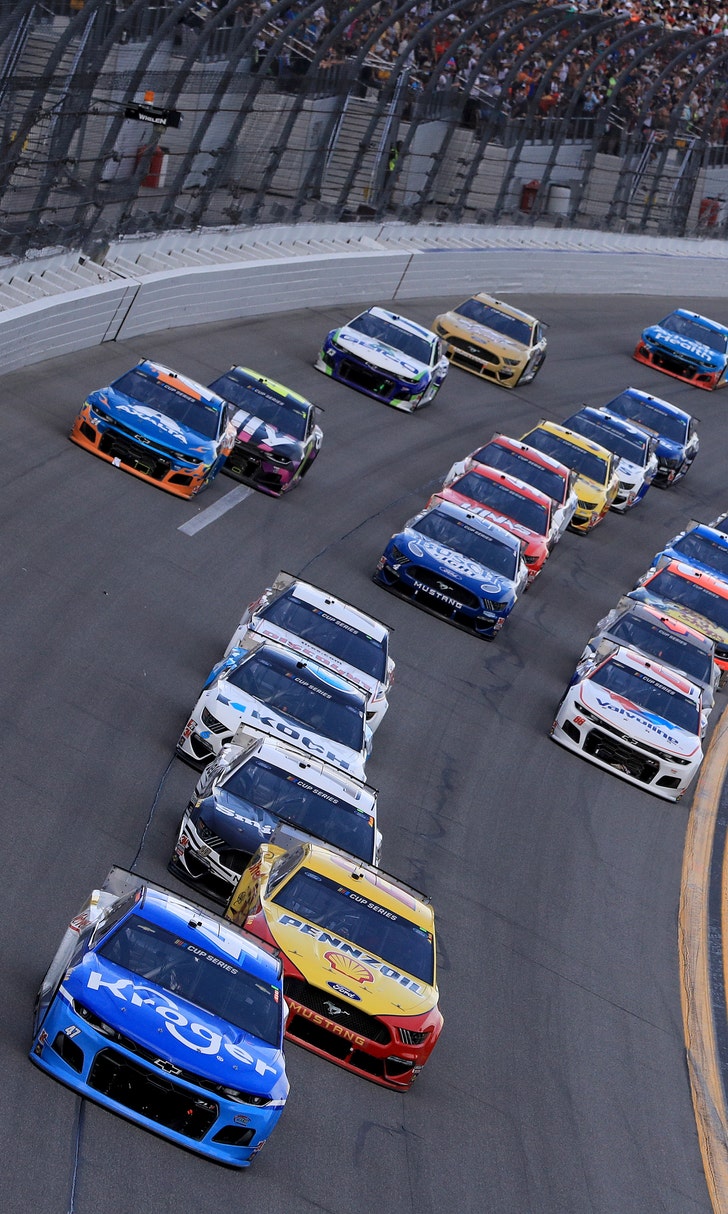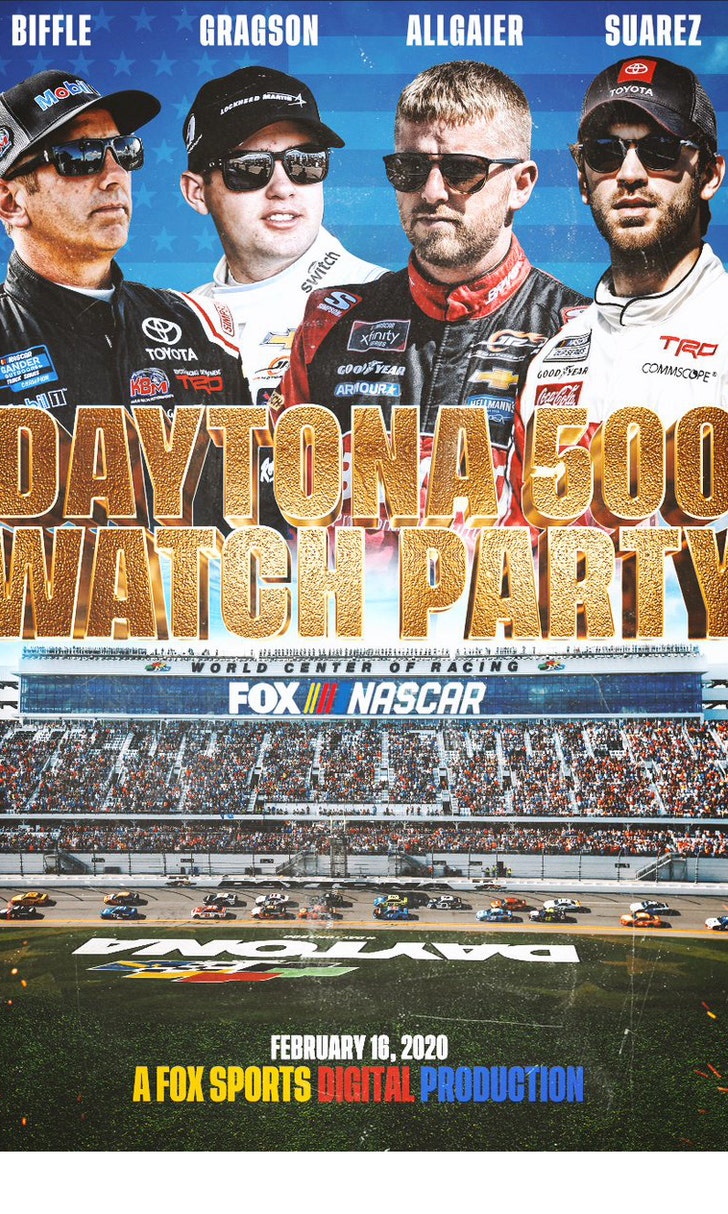 The Daytona 500 Watch Party!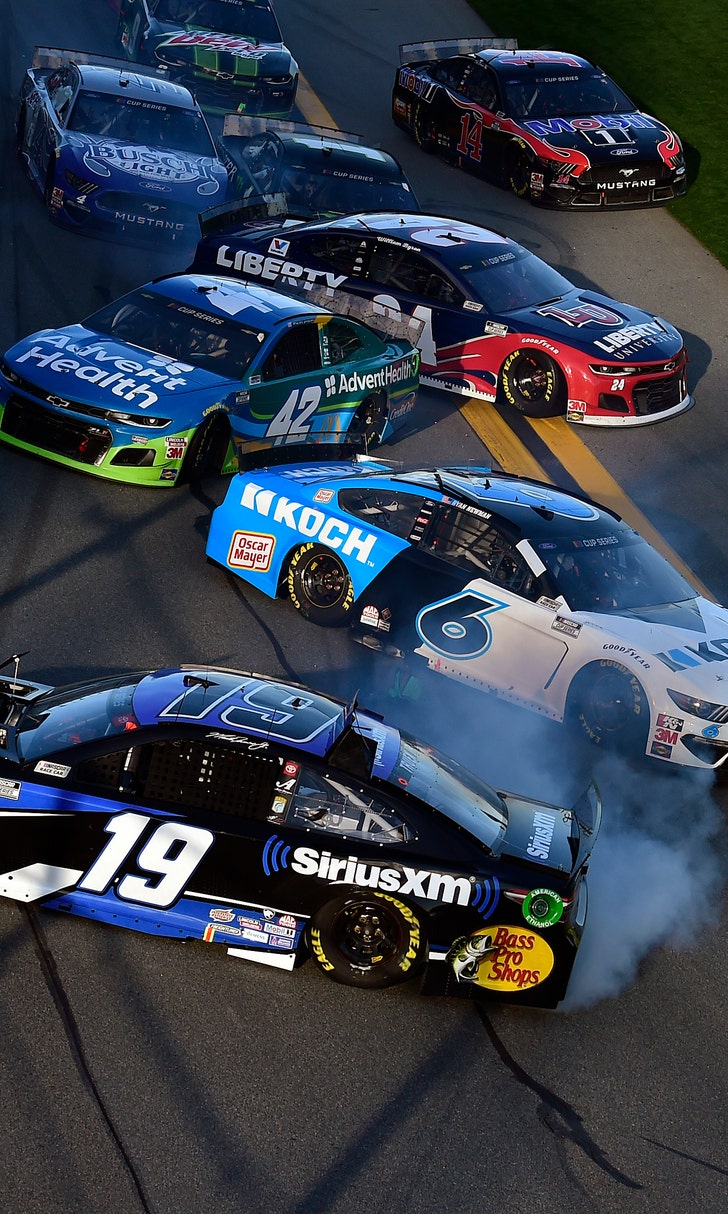 The Numbers Game At Daytona