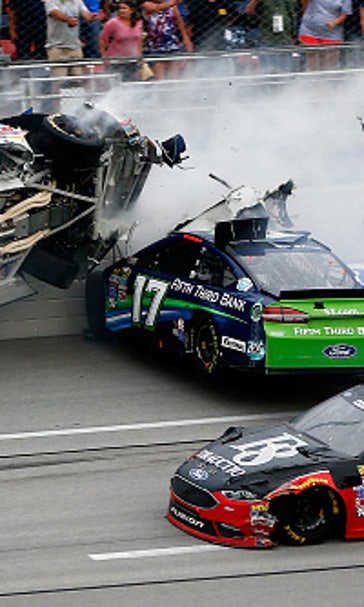 Landon Cassill on Kevin Harvick: He's 'fairly emotional' and 'pretty thin-skinned'
May 3, 2016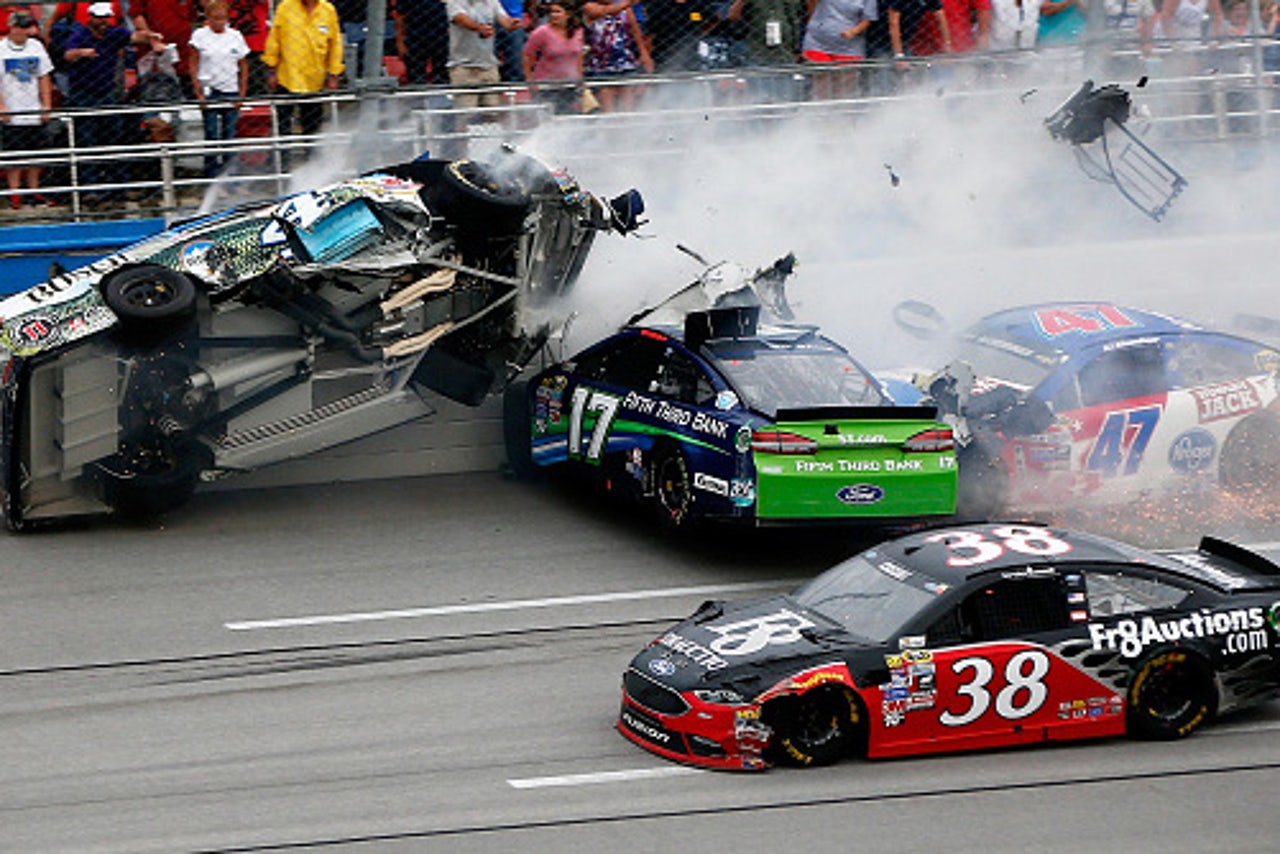 Landon Cassill is well aware that Kevin Harvick is a Sprint Cup champion and winner of 32 races in NASCAR's top series over his career.
But Cassill, who has never won a Sprint Cup race and has only one top-10 finish in 197 career starts in the series, did not hold back when he was told that Harvick blamed him for triggering a seven-car crash coming to the checkered flag in last Sunday's GEICO 500 at Talladega Superspeedway.
"Landon Cassill was trying to cause a wreck for the last 40 laps and he finally got it done there at the end," Harvick told FOX Sports after getting flipped sideways against the outside wall in the melee and finishing 15th.
Cassill, driver of the No. 38 Ford for Front Row Motorsports, did appear to make contact with the No. 98 car of Cole Whitt, starting the incident that ended up collecting Harvick, AJ Allmendinger, Ricky Stenhouse Jr. and Martin Truex Jr. Cassill even came over his team radio immediately after the incident and admitted, "I might've caused that. The 98 (of Whitt) came down and I got into him."
But Cassill, who scooted by the carnage mostly unscathed and went on to finish a season-best 11th in the race, defended himself and launched a few verbal grenades at Harvick after learning of Harvick's comments.
In a phone interview with the The Gazette of Cedar Rapids, Iowa, Cassill said he "laughed off" Harvick's comments "because he's got a reputation for being fairly emotional and can't handle himself. He'll get over it. Two of the last few superspeedway races ended under a huge wreck because of him. I find it kind of funny he's mad at me. His reputation is pretty thin-skinned. That's just who he is."
Cassill, a native of Cedar Rapids, said what happened was simply a byproduct of close restrictor-plate racing. He also mentioned the conclusions of both last year's Coke Zero 400 at Daytona International Speedway and the fall race at Talladega, when Harvick  was at the epicenter of two wrecks in restrictor-plate races that caused multi-car mayhem in the closing laps.
"It's a shame because in any other part of the race, either the 98 (Whitt) would've given me more room or I would've checked up, but when you're coming to the checkers, nobody's going to do that," Cassill said. "You saw the 4 car, Kevin Harvick, wreck the whole field at Daytona last year in very similar fashion. He drove right over the 11 car (of Denny Hamlin) and that was the wreck that caused the 3 car (of Austin Dillon) to go up in the grandstands. How are you supposed to say that's anybody's fault? It's superspeedway racing, really."
Then in the fall Talladega race, a wreck began on a restart attempt after Harvick appeared to make deliberate contact with Trevor Bayne to bring out a caution right before they reached the start-finish line. The resulting multi-car pileup led at least in large part to this year's new NASCAR rules on "overtime" finishes.
Harvick won the Sprint Cup championship in 2014. The driver of the No. 4 Chevrolet for Stewart-Haas Racing has won one race this season, at Phoenix, and currently is the leader in the points standings.
Cassill, 26, is currently 25th in the points and told The Gazette that he can't wait to get the No. 38 Ford he drove at Talladega repaired before the next restrictor-plate race at Daytona in July.
"It's torn up a little bit, but they'll be able to rebuild it," he said. "I'm excited to go back to Daytona."
---
---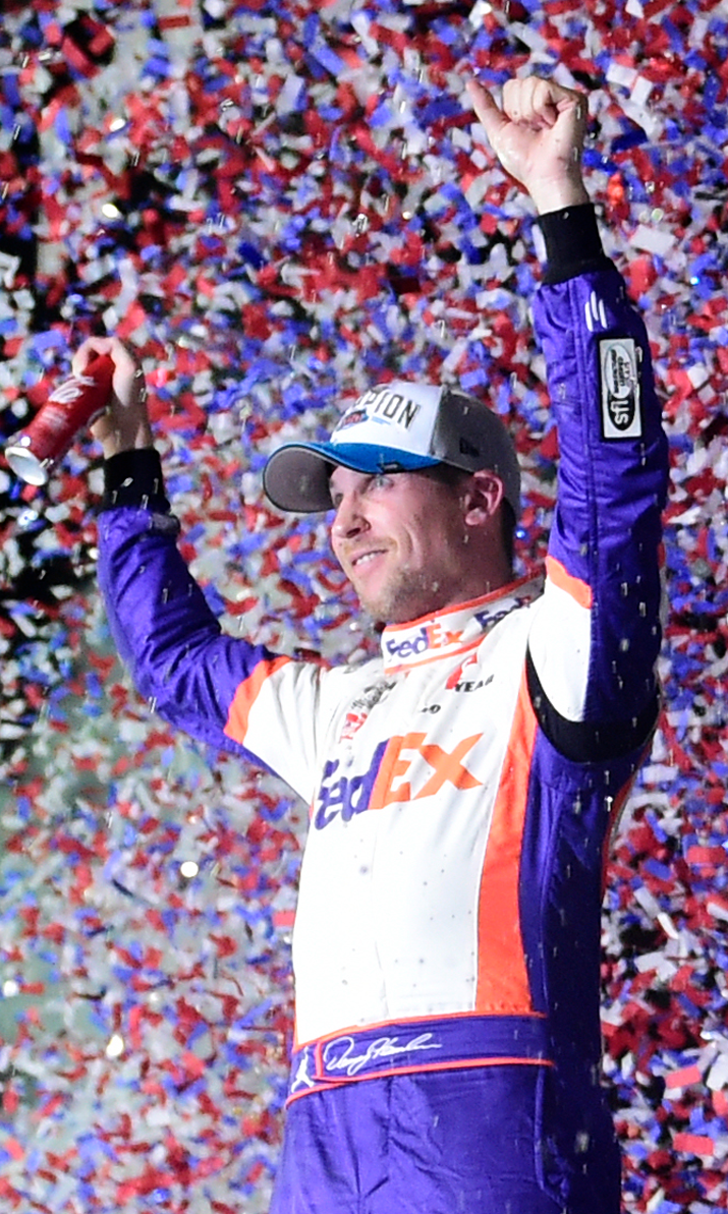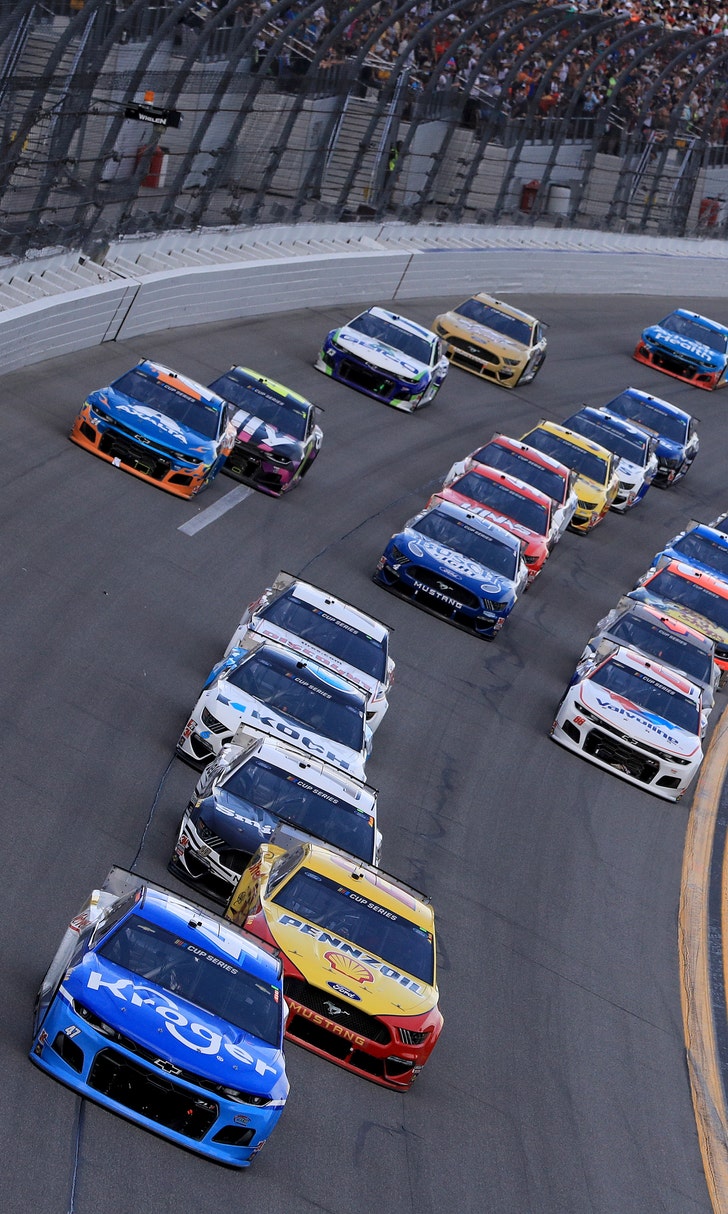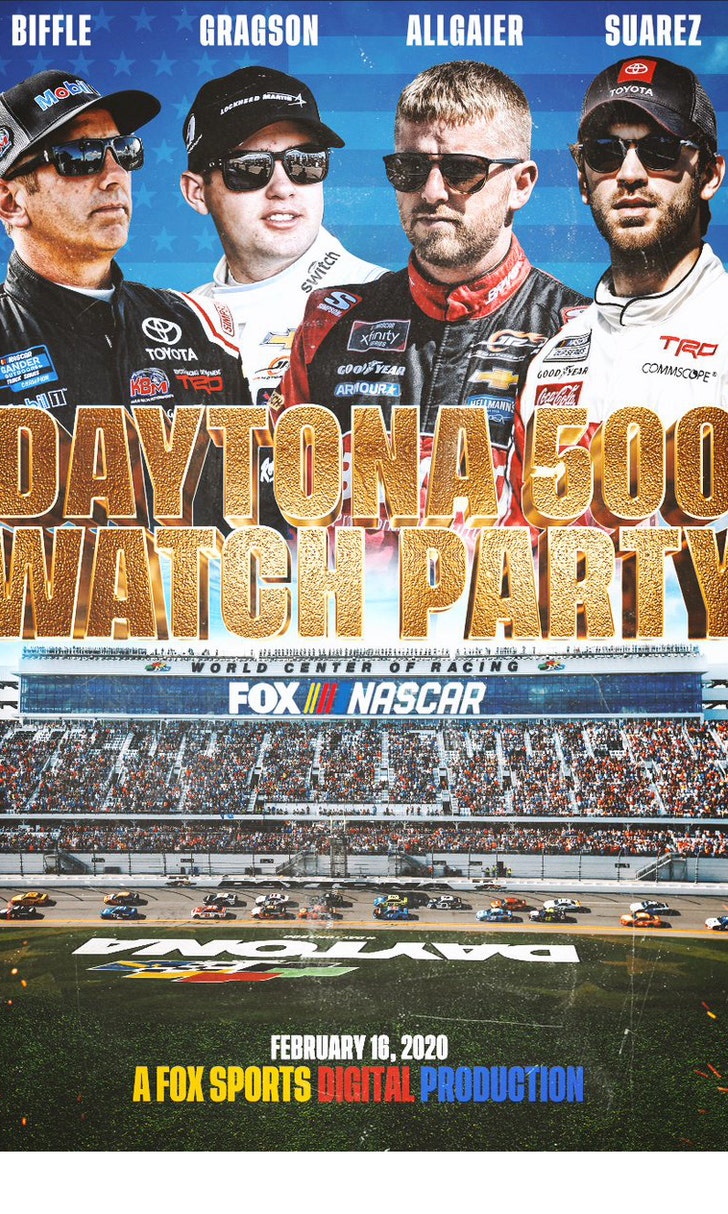 The Daytona 500 Watch Party!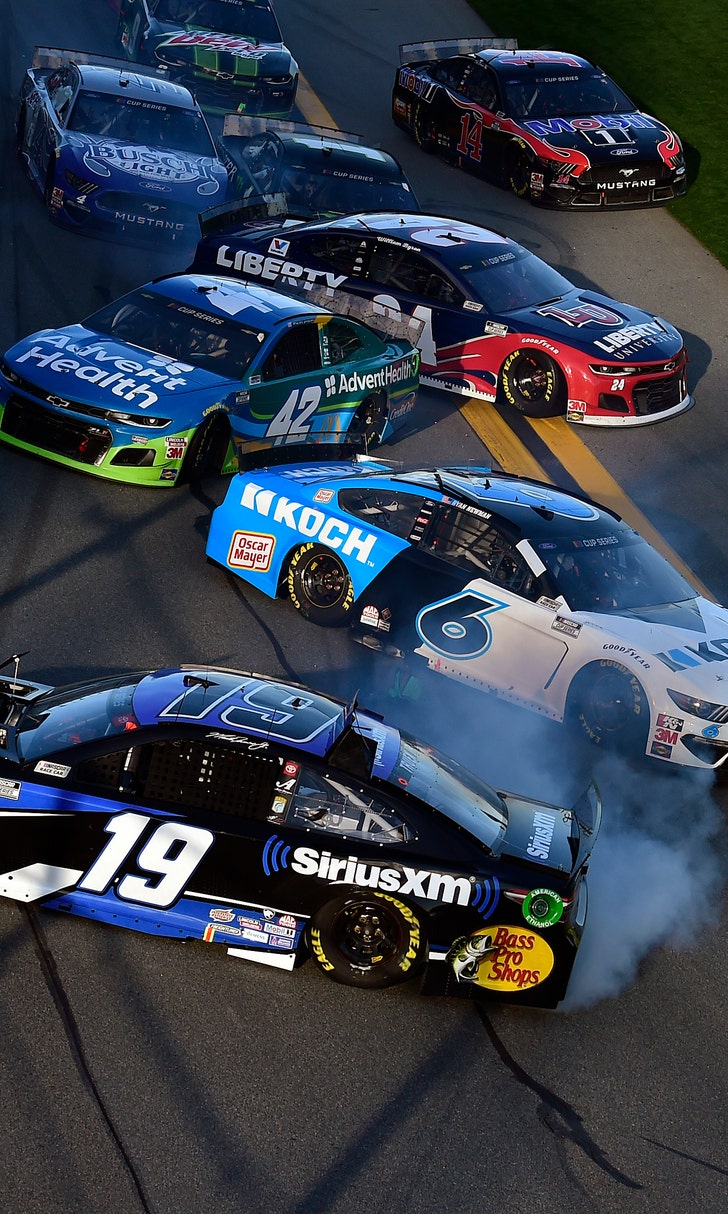 The Numbers Game At Daytona