Kyle makes it nine straight for JGR
March 23, 2013

Another Nationwide Series race at Fontana, another victory for Kyle Busch and Joe Gibbs Racing.
Busch certainly isn't tired of the same old story.
Busch earned JGR's ninth consecutive Nationwide victory at Fontana on Saturday, comfortably beating Sam Hornish Jr. for his third win in five races this season.
Gibbs' Toyotas haven't lost a Nationwide race on their unofficial home track since 2007, with Busch, Joey Logano and Tony Stewart navigating the wide, bumpy track with unmatched ease. Through changes in cars, drivers and crew chiefs, JGR has maintained its record streak.
Busch pushed ahead late in a back-and-forth duel with Nationwide points leader Hornish's Ford to win his second straight Nationwide race, wrapping it up when Hornish brushed the wall with two laps to go.
''It's really cool,'' Busch said. ''They're known for having great stuff, but you've still got to be able to wheel it. I don't think we were the best car, but we just chased down that 12 car. Didn't want to see him win in front of our hometown crowd.''
Busch raced to his record Nationwide 54th victory, including six at Fontana, in front of fans from Toyota and other sponsors' home offices, capping a doubly celebratory day for the winningest driver in Nationwide history.
What's more, Parker Kligerman drove his Kyle Busch Motorsports Toyota to a career-best fourth-place finish. Regan Smith was third, and Austin Dillon came in fifth ahead of Kyle Larson.
Busch started from the pole with crew chief Adam Stevens, who was Logano's crew chief during his Nationwide victory at Fontana last year for JGR. Busch led 67 laps and cruised to the finish, keeping Hornish comfortably behind him with his veteran knowledge of Fontana's quirks.
''Sam put up a heck of a fight,'' Busch said. ''Those guys really have something going for them. Sam has brought his game so far this year. We had a lot of good battle back and forth. I thought we put on a great show for the fans.''
Hornish logged his fifth top-seven finish of the Nationwide season, but couldn't catch up when the race finished with 35 straight green-flag laps. Hornish couldn't make up more than fractions of a second on each lap, and he made contact with the wall with two laps to go in a last-ditch attempt to make up time.
''Just didn't have enough to be able to beat Kyle today,'' Hornish said. ''Ran real hard, got the lead on a restart the first couple of times. Got within about 10 car lengths of him, got a little greedy and got into the wall.''
JGR's dominance at Fontana even showed up in Nationwide qualifying, where teammates Busch, Elliott Sadler and Brian Vickers finished 1-2-3 in their Toyotas. While Sadler finished seventh, Vickers ended up in the garage after 53 laps when his engine quit and filled the cockpit with smoke.
Kligerman managed the best finish of his career in Busch's No. 77 car, which came as an unexpected pleasure to the proud owner.
''I was rolling down the front stretch there after I took the checkered and was looking at the board and saw the 77,'' Busch said. ''I'm like, `Wow, that's cool!' They're certainly working hard over there. Those guys are doing a lot with a little.''
Kligerman was particularly proud of posting his top finish in front of his 90-year-old grandmother, who attended her first NASCAR race.
''We were hanging on, but that's what's cool about this place,'' Kligerman said. ''It's so bumpy. It's so slick. You're just wheeling it and moving the wheel and using the brakes and throttle - everything you can to get the car to turn and put the power down to the ground, and that's what makes it fun.''
---
---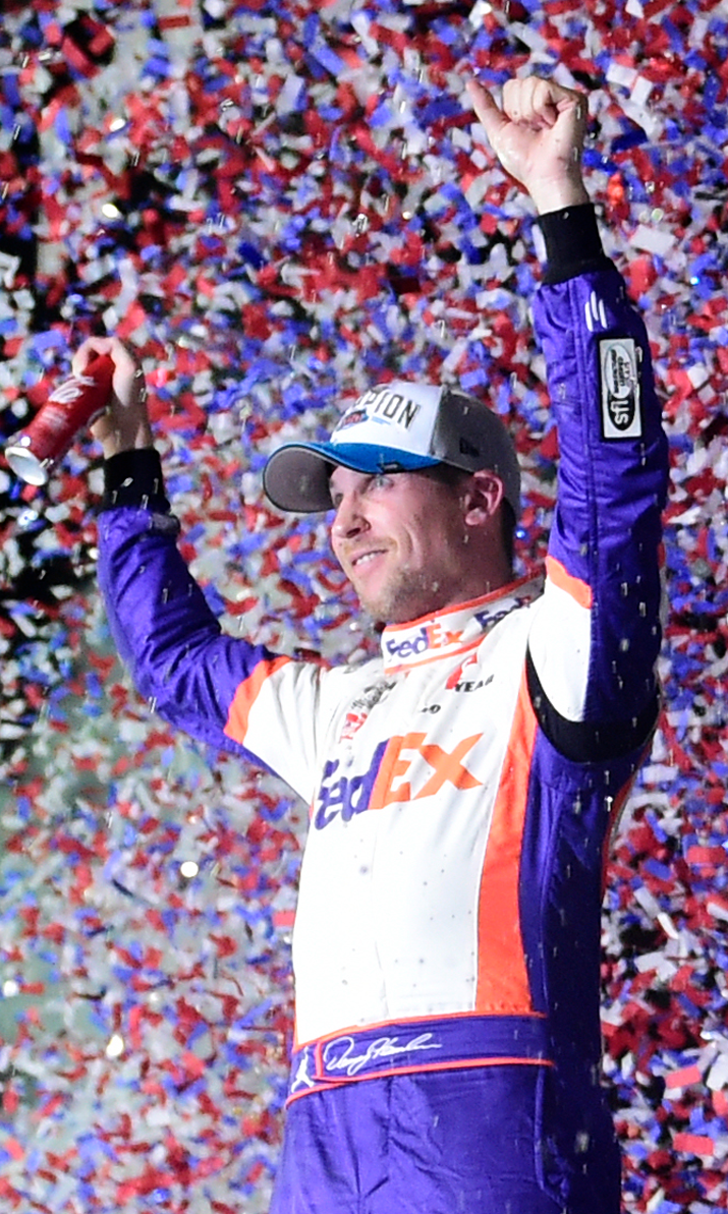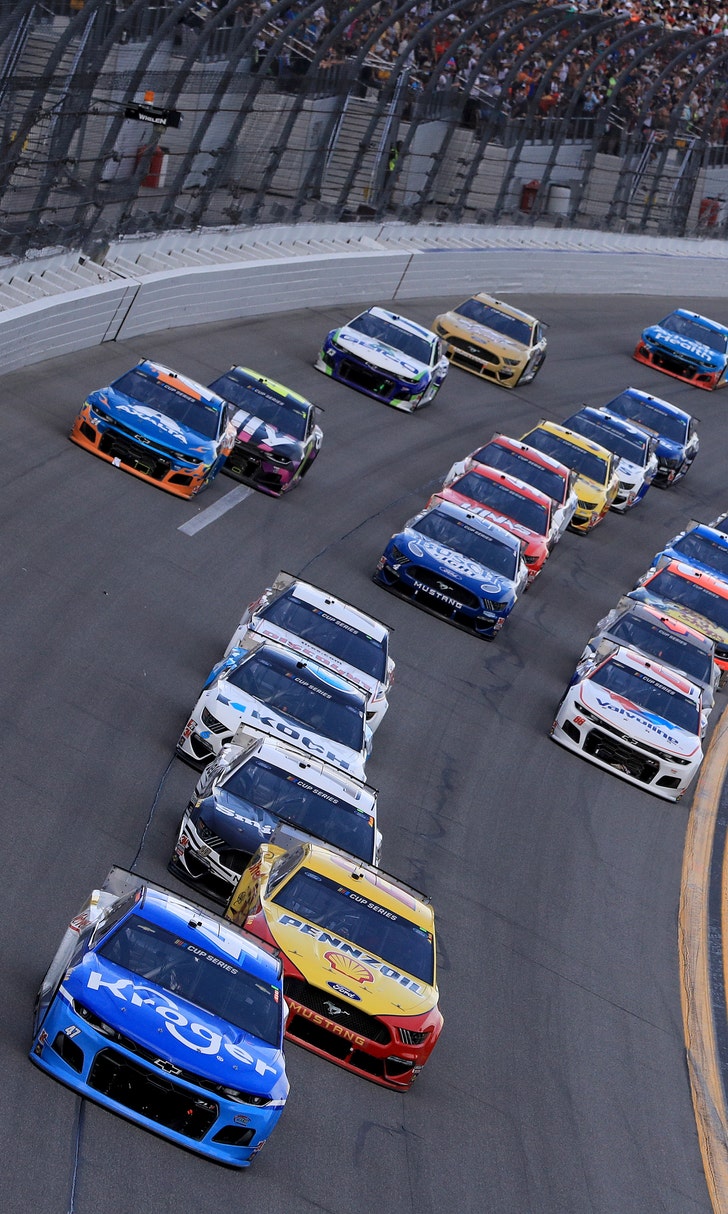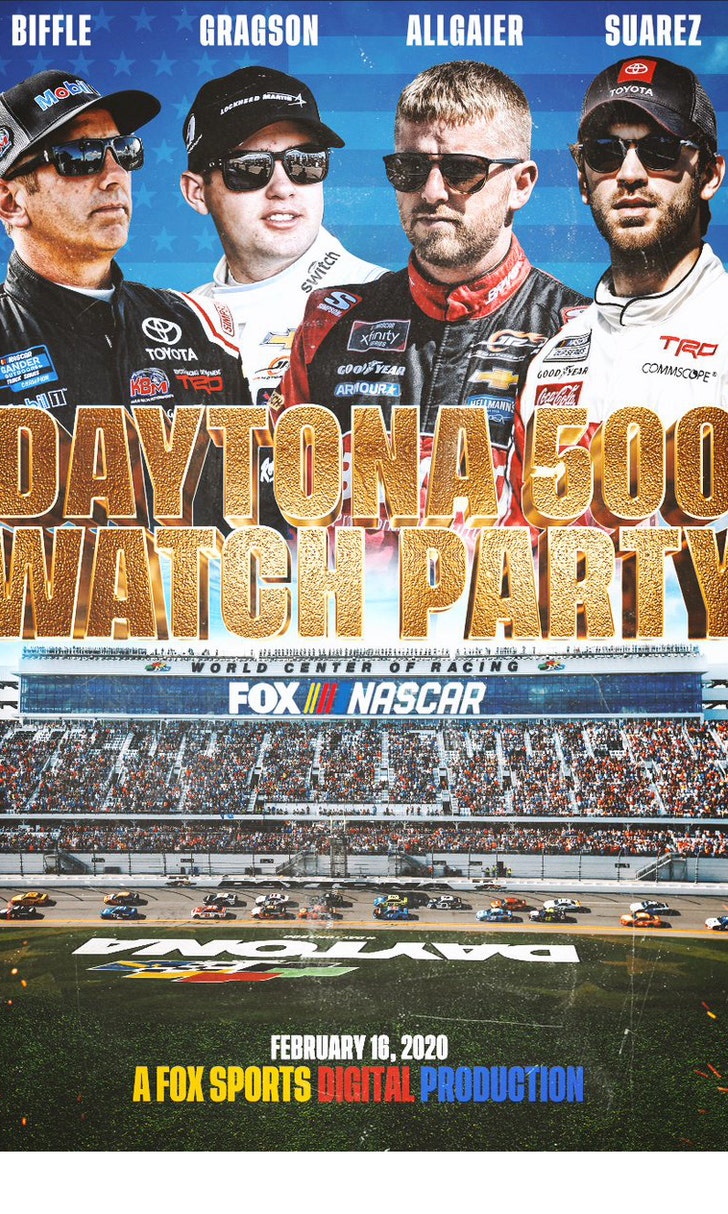 The Daytona 500 Watch Party!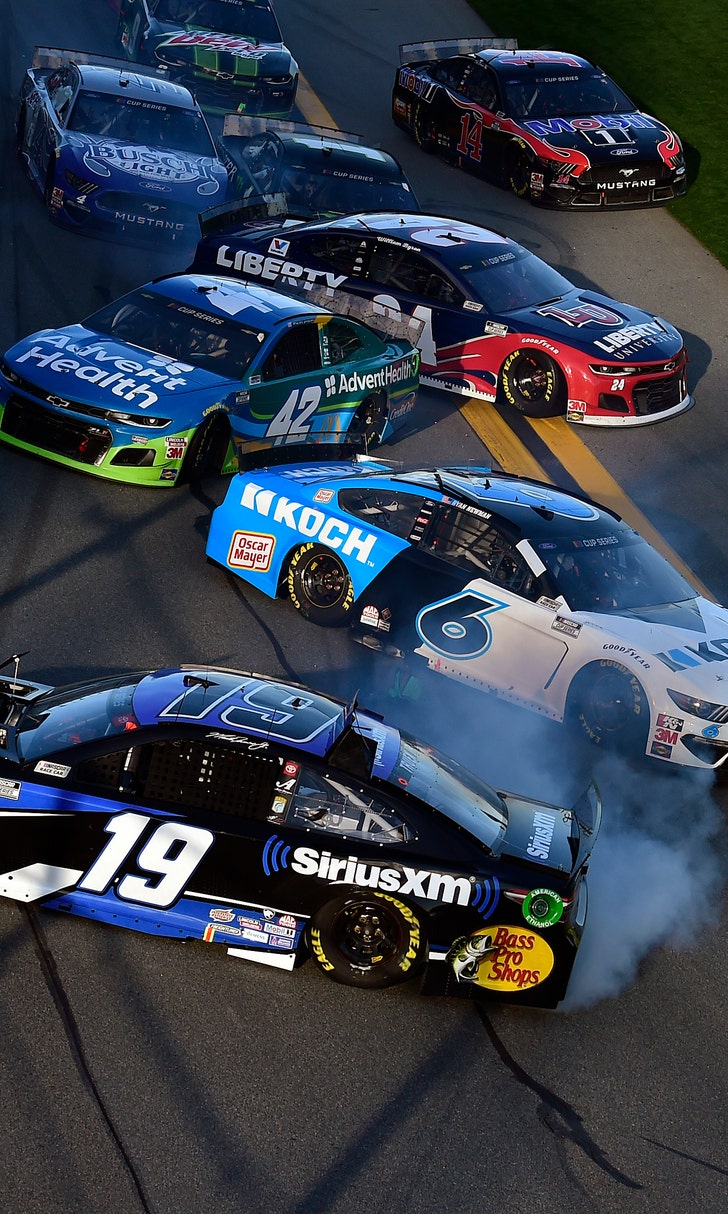 The Numbers Game At Daytona