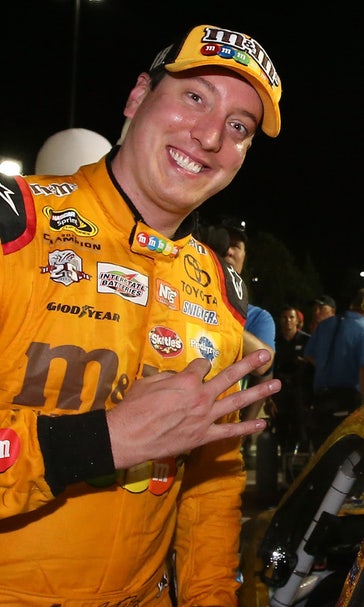 Kyle Busch, top stars headline Sprint All-Star Race entry list
May 17, 2016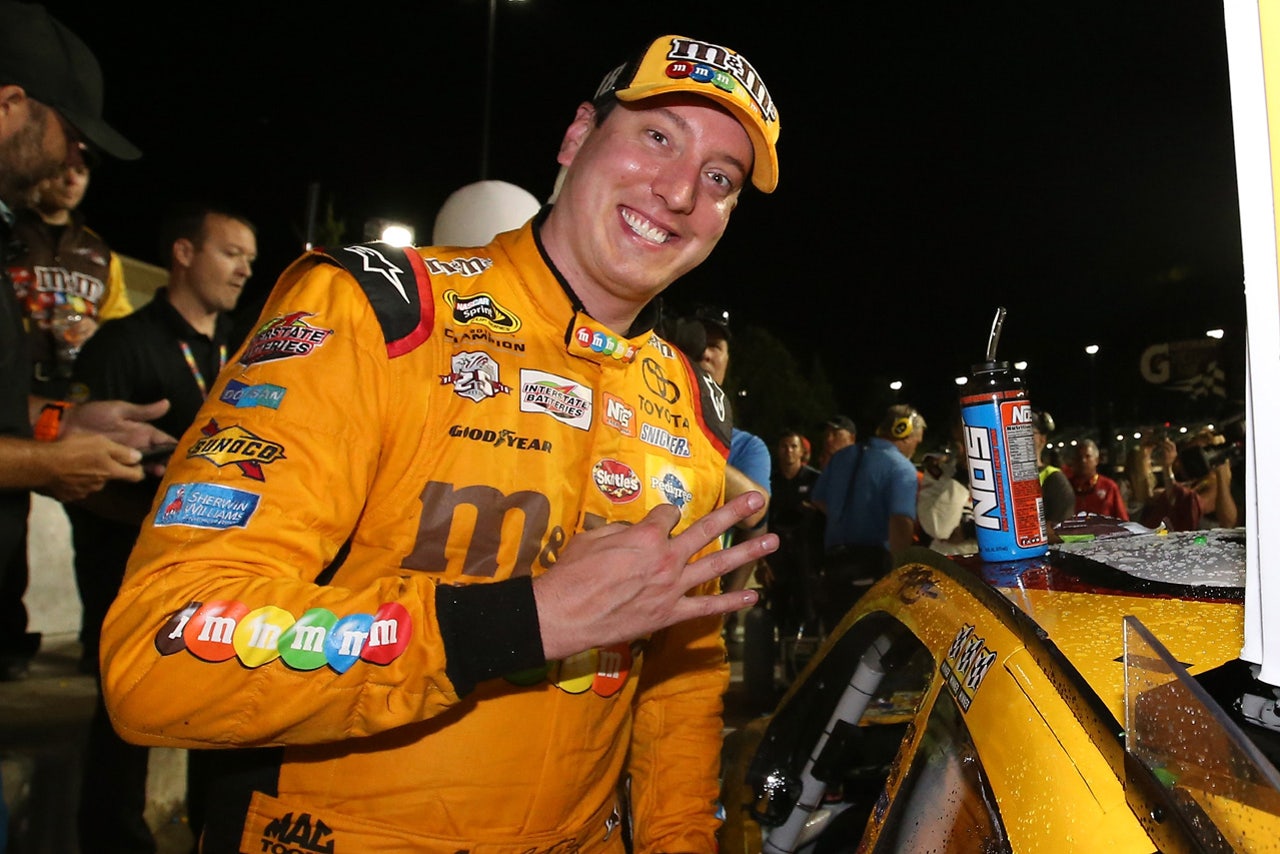 Defending Sprint Cup champion Kyle Busch and all of NASCAR's top stars head up the entry list for this Saturday night's Sprint All-Star Race at Charlotte Motor Speedway (FS1, 7 p.m. ET).
This also will be the final All-Star Race for three-time series champion Tony Stewart, who is retiring at the end of this season.
There are three segments in this year's Sprint All-Star Race -- a 50-lap opening segment, a 50-lap second segment and a 13-lap final dash to the finish with a unique rule.
For the first time in the event's history, the starting order for the final segment will be determined following a random draw that decides if the top running nine, 10 or 11 cars have to pit for a mandatory four-tire stop between Segment 2 and Segment 3. Pit road will be closed for all other cars, and those for which pit stops were mandated must resume position for the final sprint, lining up behind the cars that did not pit -- which NASCAR is hoping will create an unpredictable, no-holds-barred rush to the checkered flag rivaling the best finishes in the All-Star race's storied history.
The All-Star Race features drivers who have won a race in the current or preceding year, past Sprint All-Star Race winners and past series champions. Winners of the three segments in this Friday's Sprint Showdown (FS1, 7 p.m. ET) will also line up for the All-Star Race, as will winners of a fan vote that will add drivers until a minimum field of 20 cars is reached.
Check out the entry list of drivers already qualified for Saturday's main event below: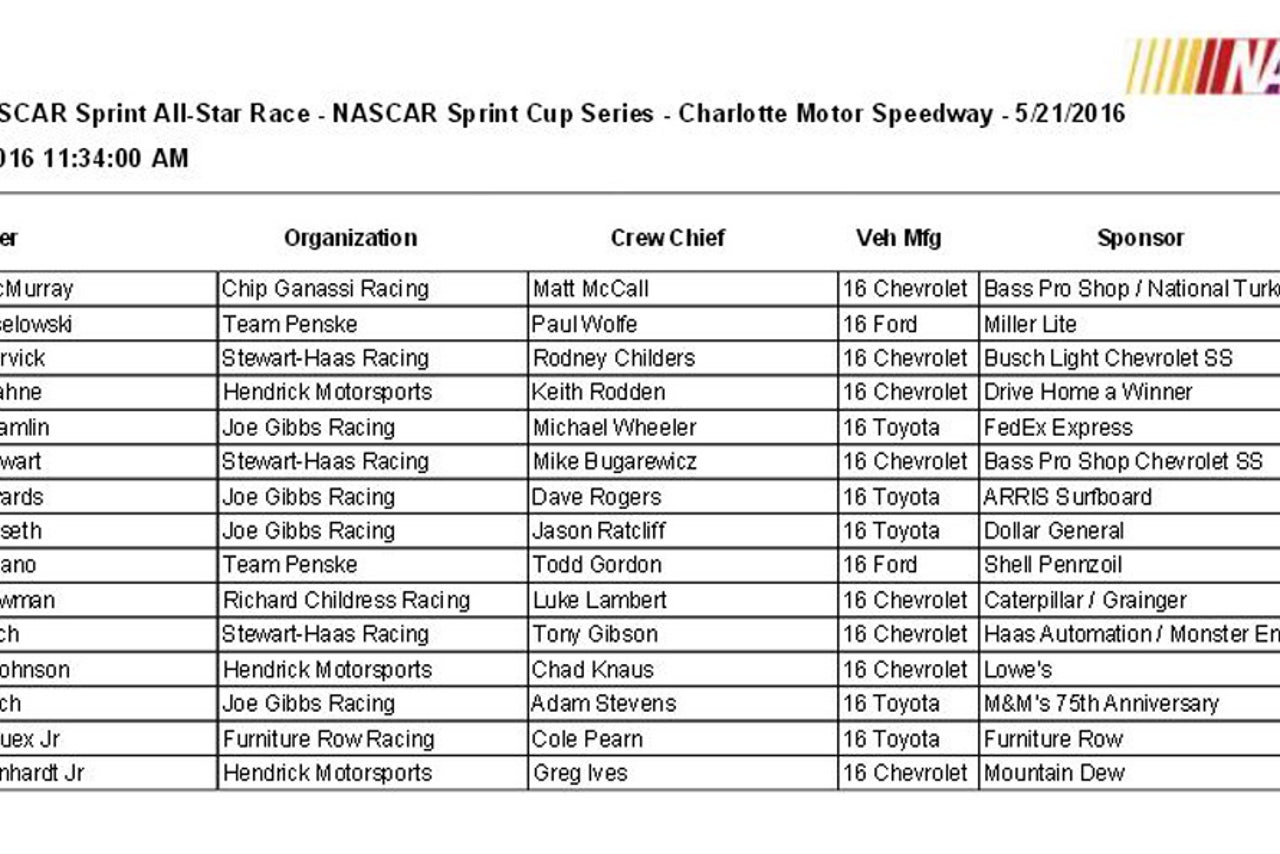 ---
---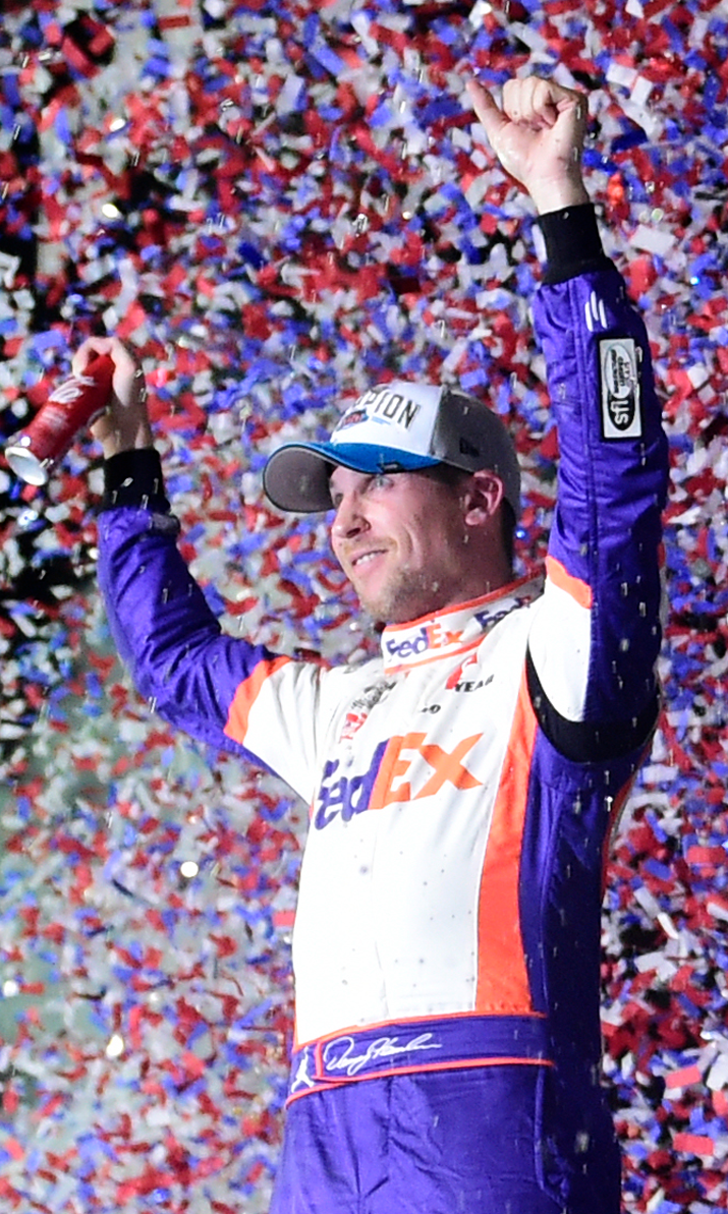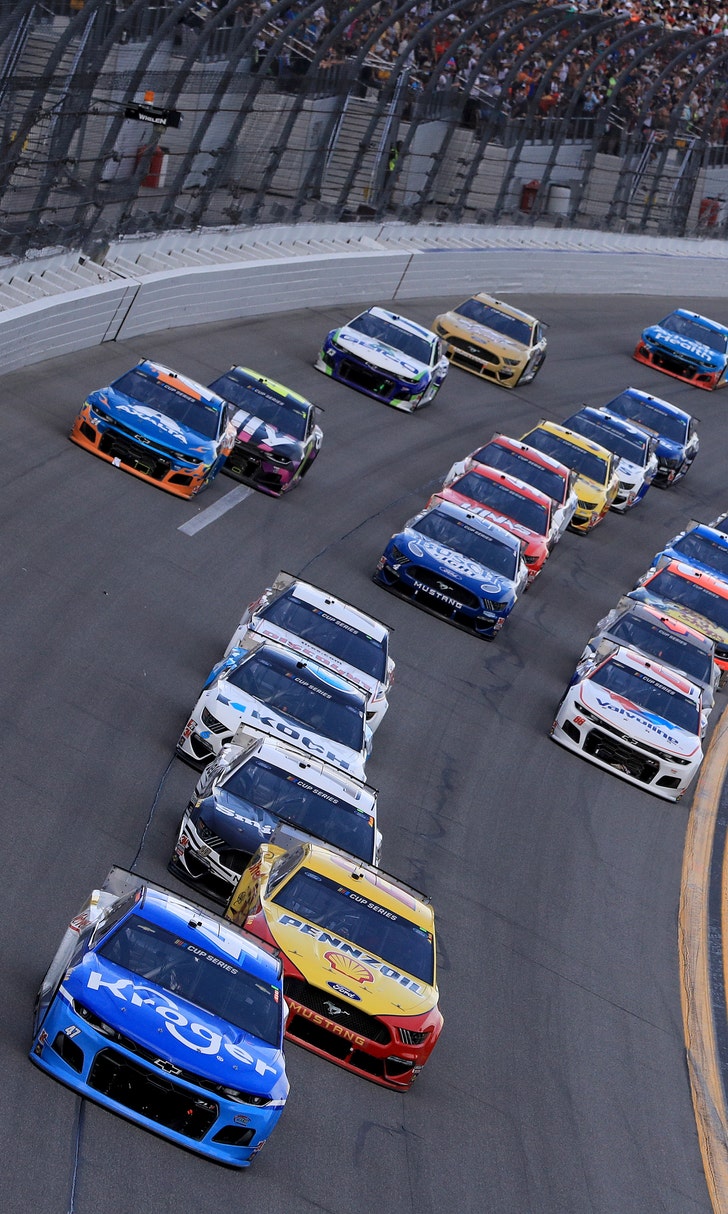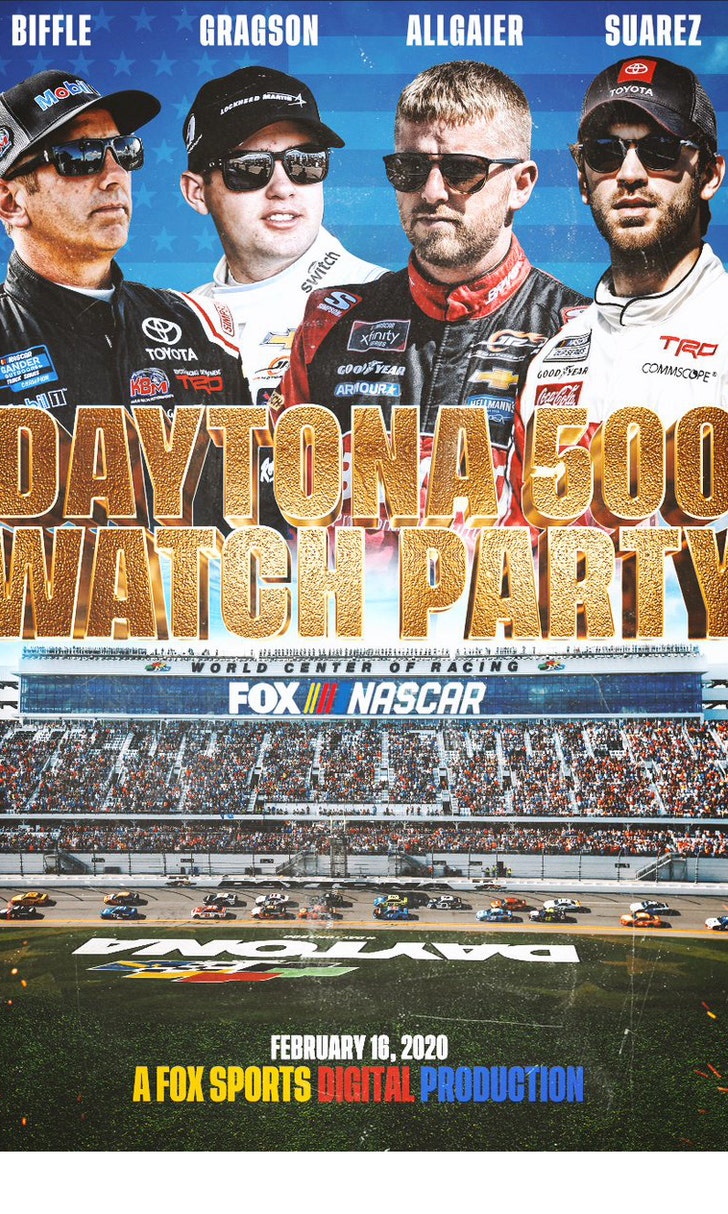 The Daytona 500 Watch Party!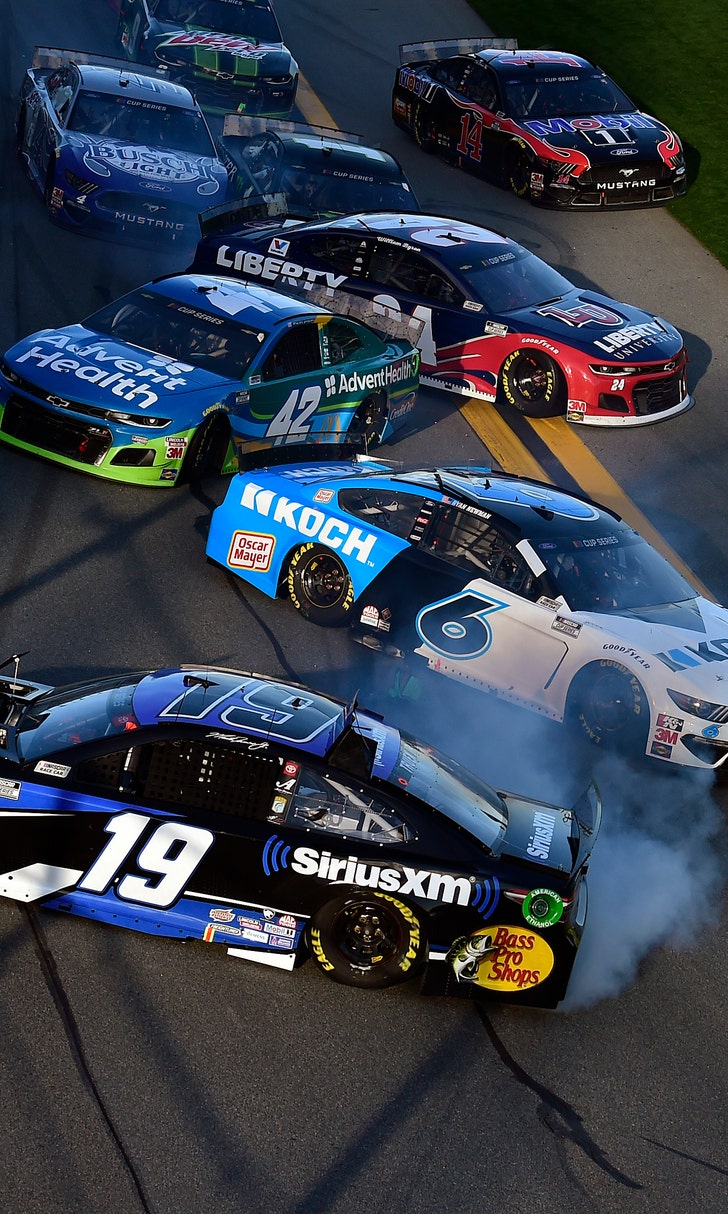 The Numbers Game At Daytona