Kyle Busch sizes up Daytona 500 competition after dominating his Duel
BY foxsports • February 19, 2016
Any way you slice it, Kyle Busch delivered an impressive performance in Thursday night's second Can-Am Duel qualifying race at Daytona International Speedway.
After starting on the outside of Row 1 alongside pole sitter and teammate Matt Kenseth, Busch took the lead from Kenseth on Lap 24 and led all but two of the remaining laps in the 60-lap sprint.
With the field wadding up behind him on the final lap, several of the drivers who figured to be his toughest competition in Sunday's Daytona 500 -- including Kenseth, Jimmie Johnson and Martin Truex Jr. -- were forced to backup cars, which theoretically only helps Busch's chances of scoring a breakthrough win in the sport's biggest race.
So who does Busch now see as his toughest competition for Sunday?
Not surprisingly, Duel 1 winner Dale Earnhardt Jr. and JGR's Denny Hamlin -- one of the few drivers who seemed capable on Thursday of challenging Earnhardt and his lighting-fast Daytona car dubbed "Amelia."
"I definitely watched the first (Duel), for sure," Busch said. "I thought Denny was pretty good. I thought him and Wheeler (Mike Wheeler, crew chief) pulled out a good pit stop to get up front and get the lead. ... The 88 (Earnhardt) had some speed, definitely. I think there were some opportunities that Denny let the 88 have him, wasn't able to put a big enough block on him or something like that to hold the lead."
Although Earnhardt is widely considered the favorite for Sunday, Busch believes the Hendrick Motorsports driver can be beaten if the Joe Gibbs Racing Toyotas work together in the draft.
"I mean, you definitely have a better opportunity when you're able to have cars behind you that are willing to do whatever you're going to do in order to make a move for the lead," Busch said. " . . . But it's so hard to get a big-enough run on the leader and to time it all exactly perfect to get the lead over that guy, you know. You can see the leader still be able to block pretty well.
"I think with the Duel races, though, you see everything a lot slower. Runs aren't as big than you'll see in the Daytona 500 because you'll have twice the amount of cars, essentially."
---
---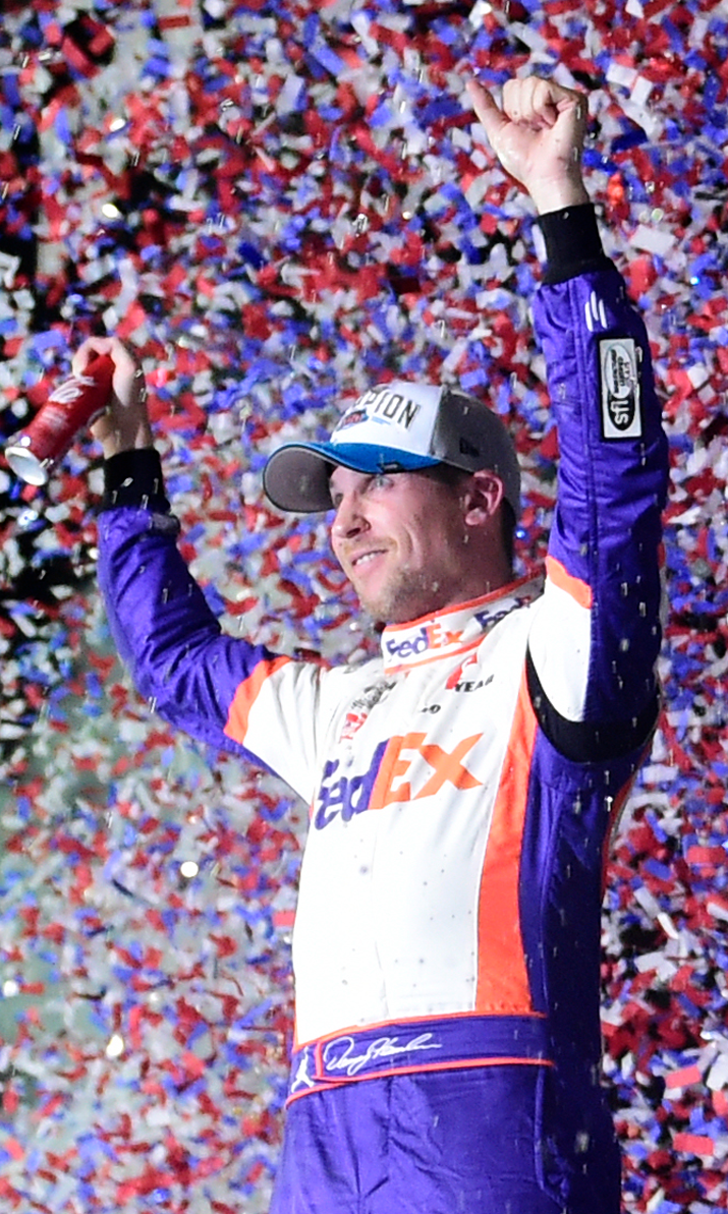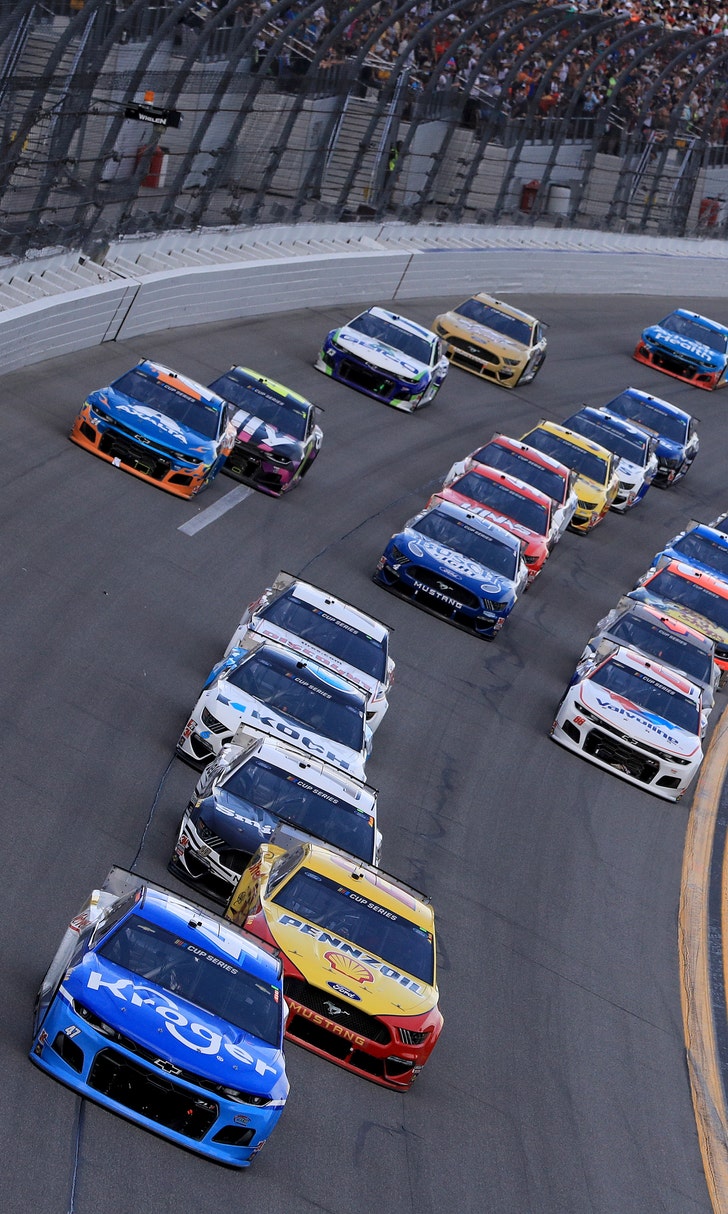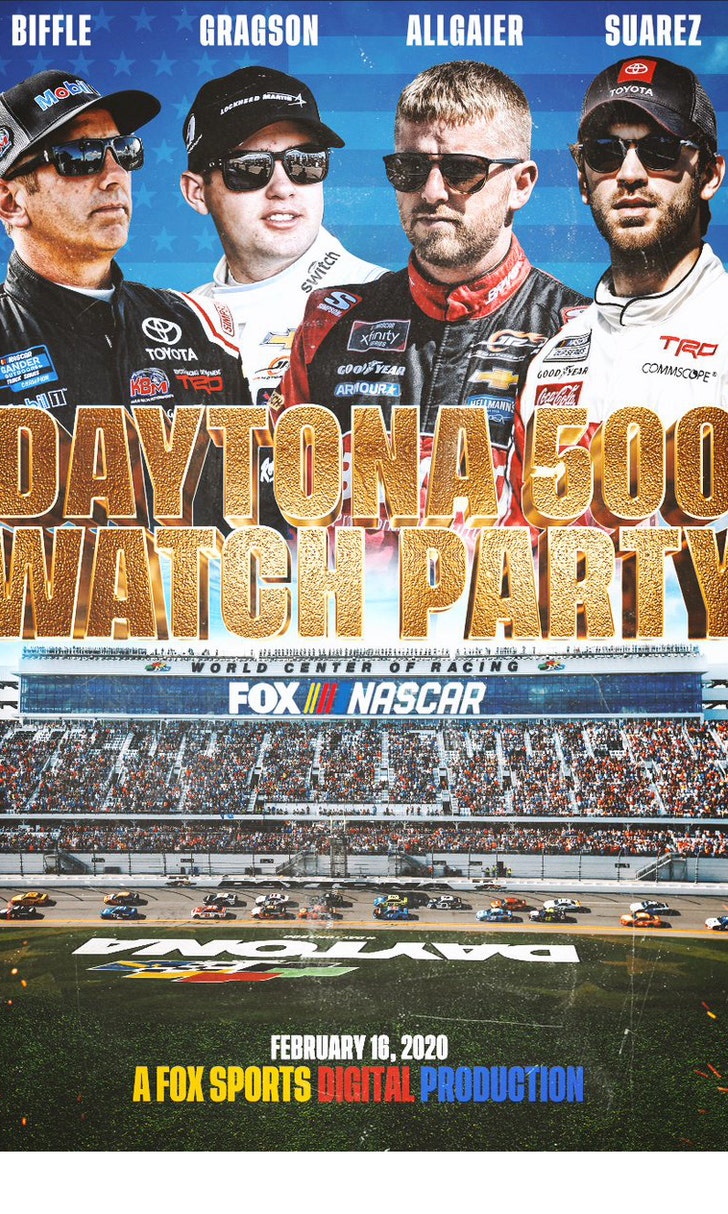 The Daytona 500 Watch Party!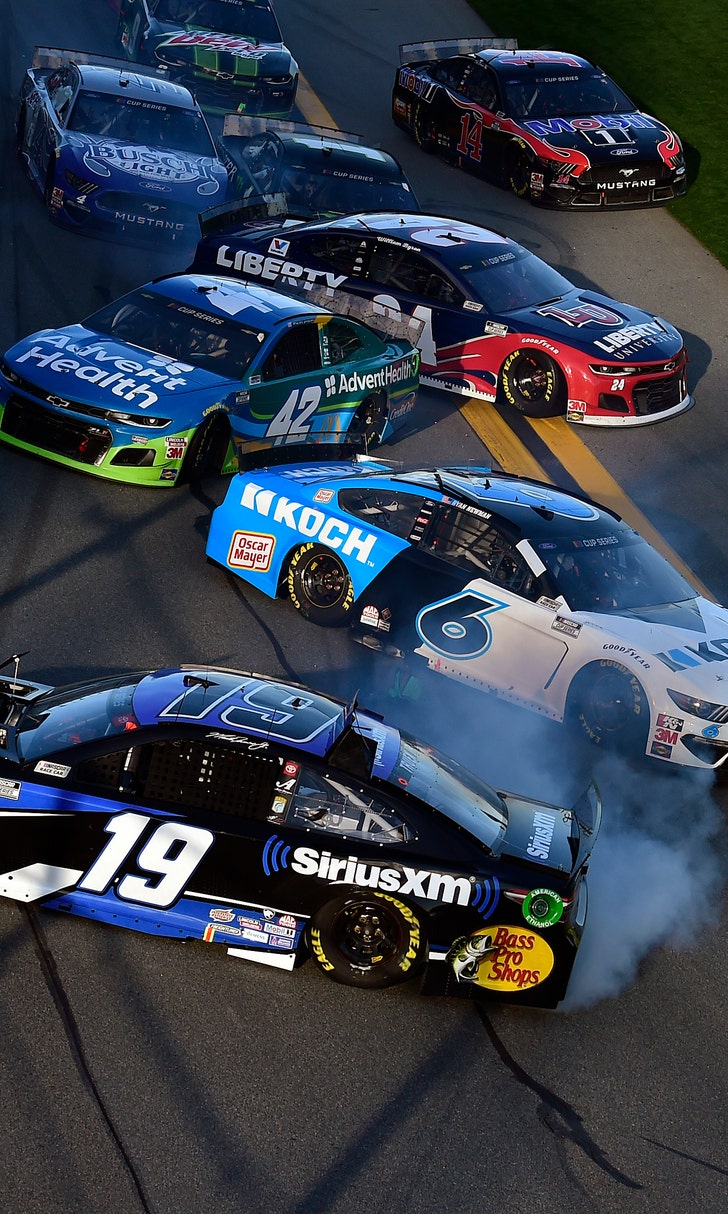 The Numbers Game At Daytona