Kyle Busch races to 5th straight Trucks win
BY foxsports • November 7, 2009
Kyle Busch started his Texas tripleheader with another NASCAR Trucks Series victory.

Busch has won each of his last five truck races, extending the streak that began at Bristol in August on Friday night when he beat Matt Crafton by 0.725 seconds at the 1 1/2-mile, high-banked Texas track.

"That's cool, man. That's a pretty proud accomplishment," Busch said. "I've wanted to win a truck race here for a long time."

Busch has won seven times in 13 starts this season in the No. 51 Toyota, and been outside the top two only three times.

Series points leader Ron Hornaday was third, nearly 10 seconds behind Crafton, his closest competitor for the season title. Hornaday has a 197-point lead with two races left.

Busch passed Hornaday on lap 98, the bump move between turns 3 and 4 getting Hornaday loose, though he managed to keep the No. 33 Chevrolet off the wall.

"Kyle bent the rear bumper in pretty good, and raced me real hard," Hornaday said. "That ruined the rest of the night when I tried to save the truck when it went sideways. Top three, that's all you can ask for. Keep doing that, we'll look good."

Hornaday got right on Busch's bumper a lap later, but got loose again before telling his spotter to remind Busch's spotter that "Talladega was last week."

Busch said he had a good run and "didn't mean to get into him as hard as I did. "

Busch led the final 50 laps in the 147-lap race. Crafton led twice for 26 laps and Hornaday led three times for 36 laps.

Crafton, who finished second at Texas in June to Todd Bodine, was in fuel conversation mode the closing laps. By time his crew chief told him to make a run, it was too late to overtake Busch.

"We had to save fuel for so long on that run," Crafton said. "I didn't think we could make it all the way."

Busch, who wasn't at the Texas truck race in June, is running in all three NASCAR races in Texas this weekend.

Next is the Nationwide race Saturday, where Busch is looking to win his fourth in a row in that series at Texas. He has never won a Sprint Cup race at the track.

With his first truck victory at Texas, Busch has now won 18 times this season in the three major series - four in Cup and seven in the Nationwide Series.

It was the 14th truck victory for Toyota, the most for the manufacturer since getting into the series in 2004. Busch has half of those, including his current winning streak that incorporates Bristol, Chicago, New Hampshire, Talladega and now Texas.
---
---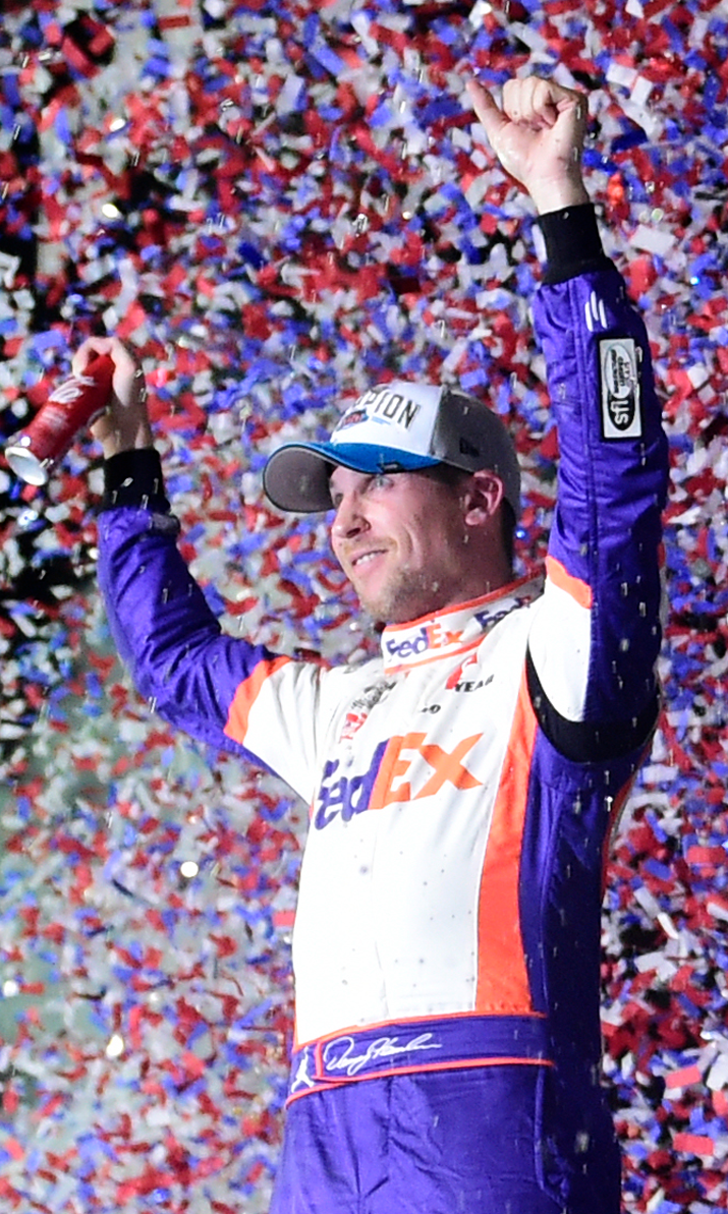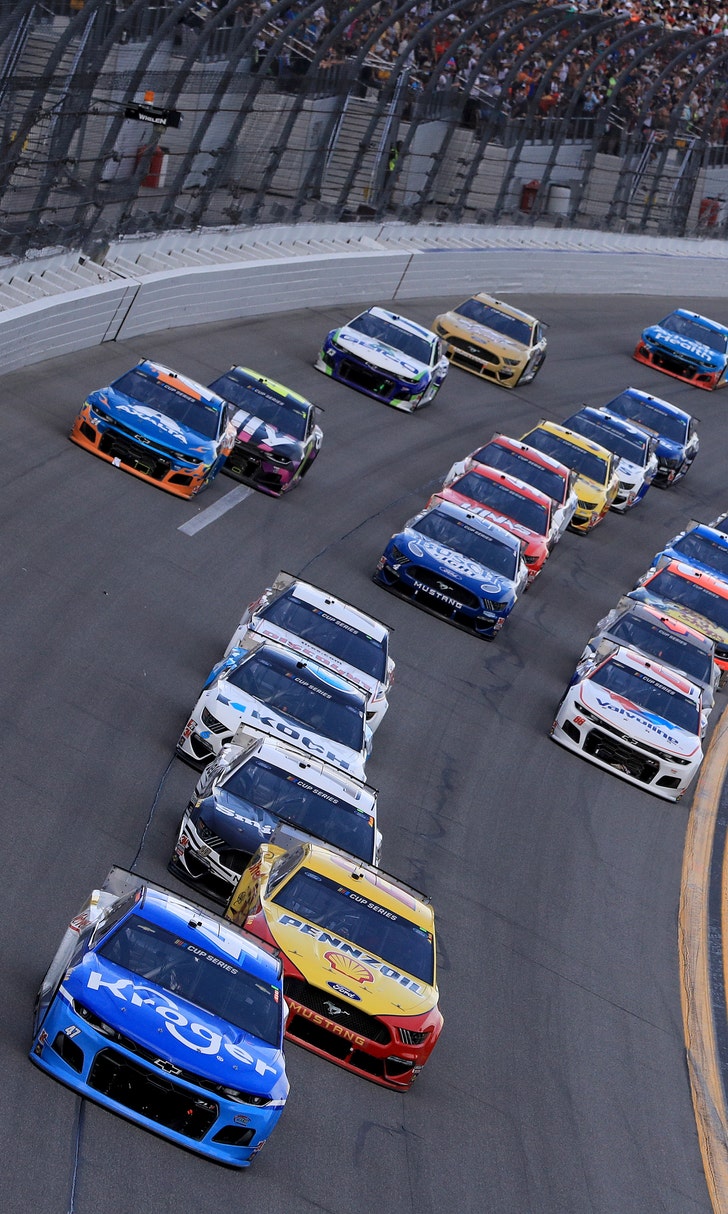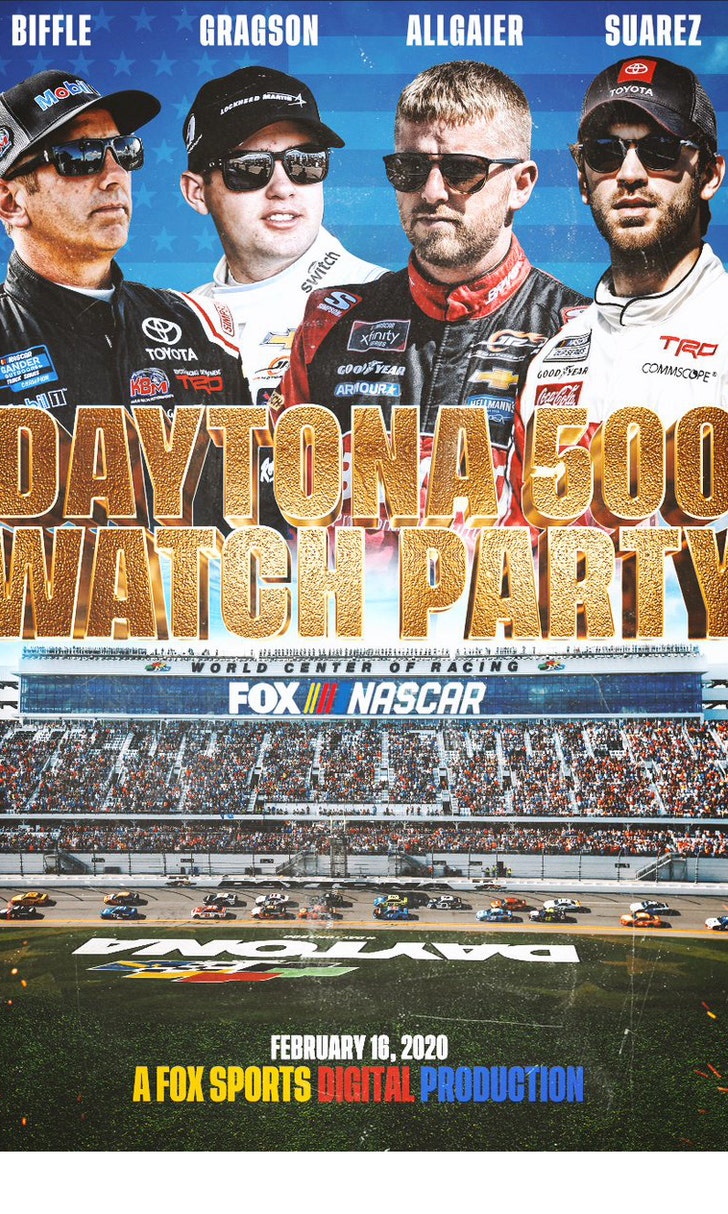 The Daytona 500 Watch Party!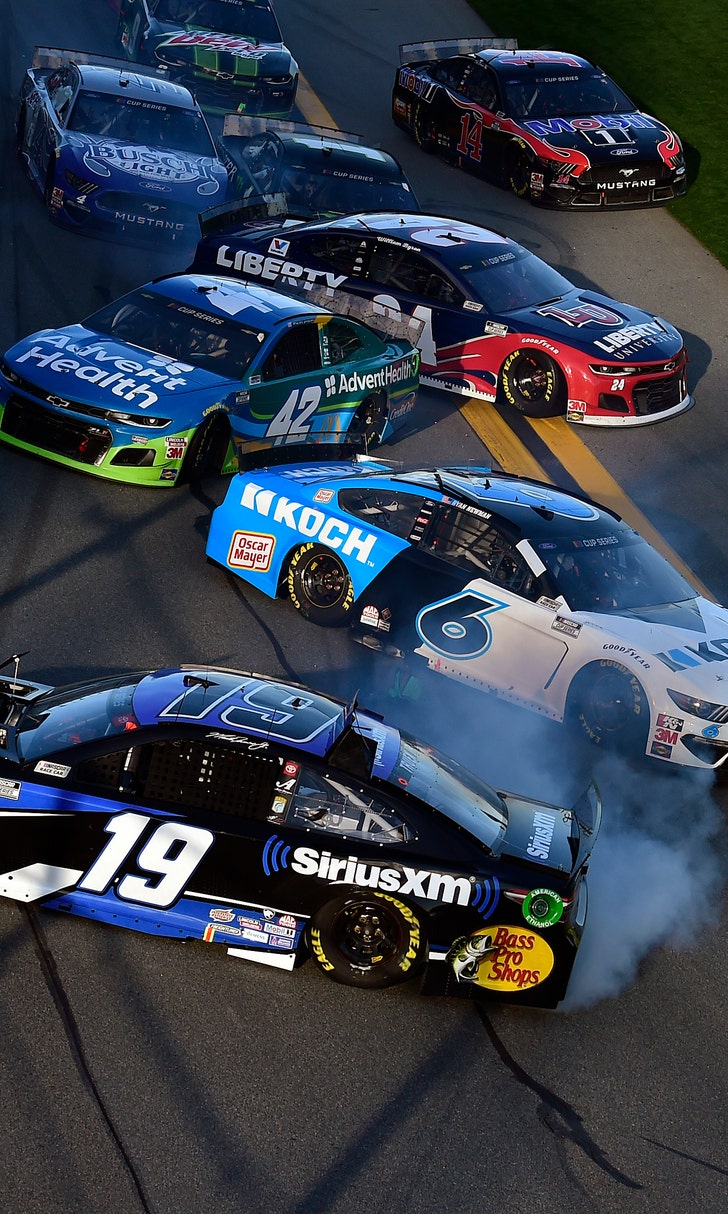 The Numbers Game At Daytona