Kyle Busch needs funding to keep Truck team going in 2011
BY foxsports • September 16, 2010
Kyle Busch has not minced words in saying that he's regretted the undertaking of starting a NASCAR Camping World Truck Series team this season.
Certainly, Kyle Busch Motorsports has been a success in its first season. The 25-year-old phenom has won four races and posted four poles in 10 starts as an owner/driver.
While the Truck team has provided a pleasant diversion at times from the pressures of Sprint Cup racing, Busch admitted on Wednesday that the lack of sponsorship for the No. 18 Tundra could force him to park the truck in 2011 or perhaps form a partnership with Germain Racing.
"I'm trying to fight and find sponsorship for it," Busch said. "That's been crazy. There was just another NASCAR sponsor, I just found out (Wednesday), that's in the sport on another team (and) is leaving the sport. So there aren't even any talks going on there. It's hard to get anything, and there's really nobody that's coming into it. It's hard to sell.
"Right now, just going through all that and learning how to run the team and learning how to run the business has been stressful and strenuous — and very impacting on my pocketbook as well, too. So if we don't find a sponsor for next year, I'm going to have to shut it down. I'm not going to be able to do anything. It's very unfortunate, because I love all the guys that I have working for me. They're great, and they do a lot of really good work, and it's going to be about 30 people that are going to be out."
KBM is currently second in the Camping World Truck Series owners point standings. The No. 18 truck currently trails the No. 30 Germain Racing truck by 82 points. Busch has shared driving duties in the No. 18 KBM truck with former Truck champ Johnny Benson, Brian Ickler and Kasey Kahne, who finished second at Pocono Raceway in June. Tayler Malsam ran the first seven races of the season in the No. 56 Toyota for KBM, but the truck was parked after Charlotte in May due to a lack of sponsorship.
On Notice
Yes, the trash talk has begun. And while Jimmie Johnson's competitors feel he might be vulnerable, the four-time champ's confidence is higher than ever entering New Hampshire Motor Speedway, where he won in June, this weekend.
"We need to go to New Hampshire and have a good race," said Johnson, whose average finish on the Magic Mile is ninth. "The way we ran there in the spring, I'm a lot more at ease than in other years. Before, we'd go to Loudon and just hope for a Top 10. With how we ran and won in the spring, it's like, 'OK, we can add this to the list of tracks that we know we need to take advantage of.' We're showing up this weekend with winning on our mind."
Say What?
Kyle Busch on taking a bite out of the Big Apple with fiancee Sam Sarcinella: "We walked to — what do you call it, the Strip? Times Square? I'm a Vegas guy. I really don't like coming to New York, this isn't my realm. I get car sick when I ride in cabs, so it's not too fun for me."
Hot Tip
While Penske Racing is keeping mum on Verizon leaving the NASCAR side of the program and Justin Allgaier's status for next season, sources say don't be surprised if Sam Hornish Jr. ends up in a Nationwide Series ride as Brad Keselowski's teammate in 2011.
---
---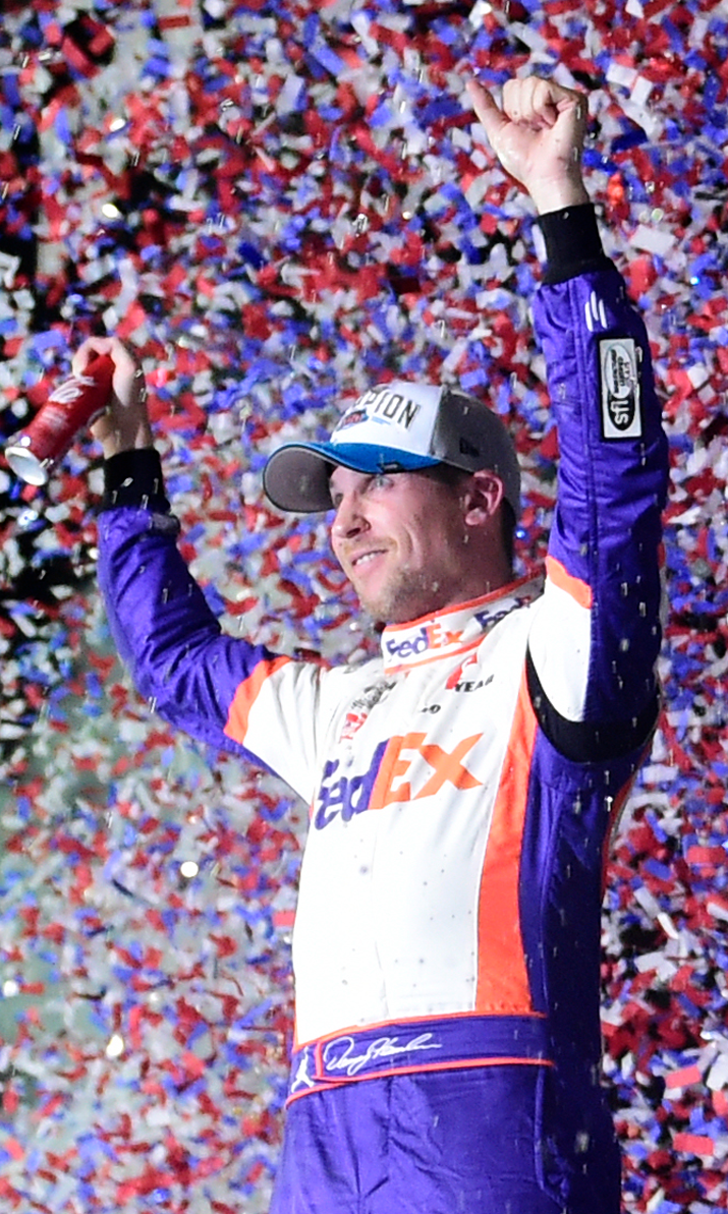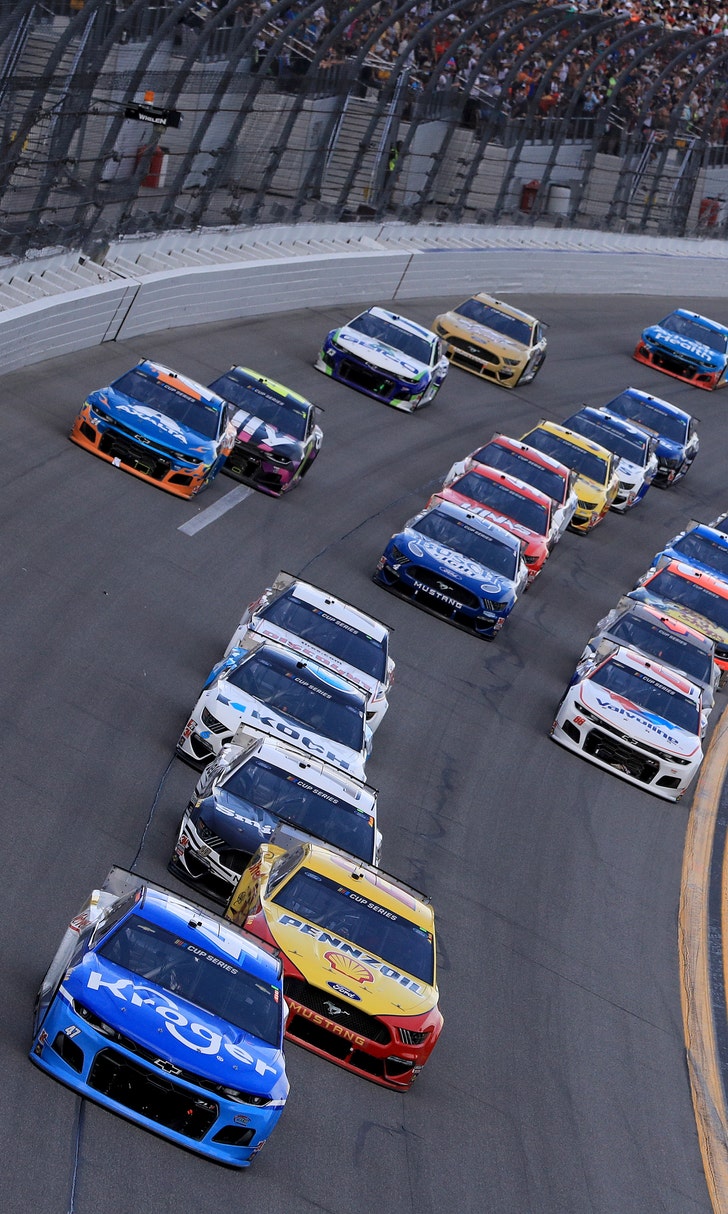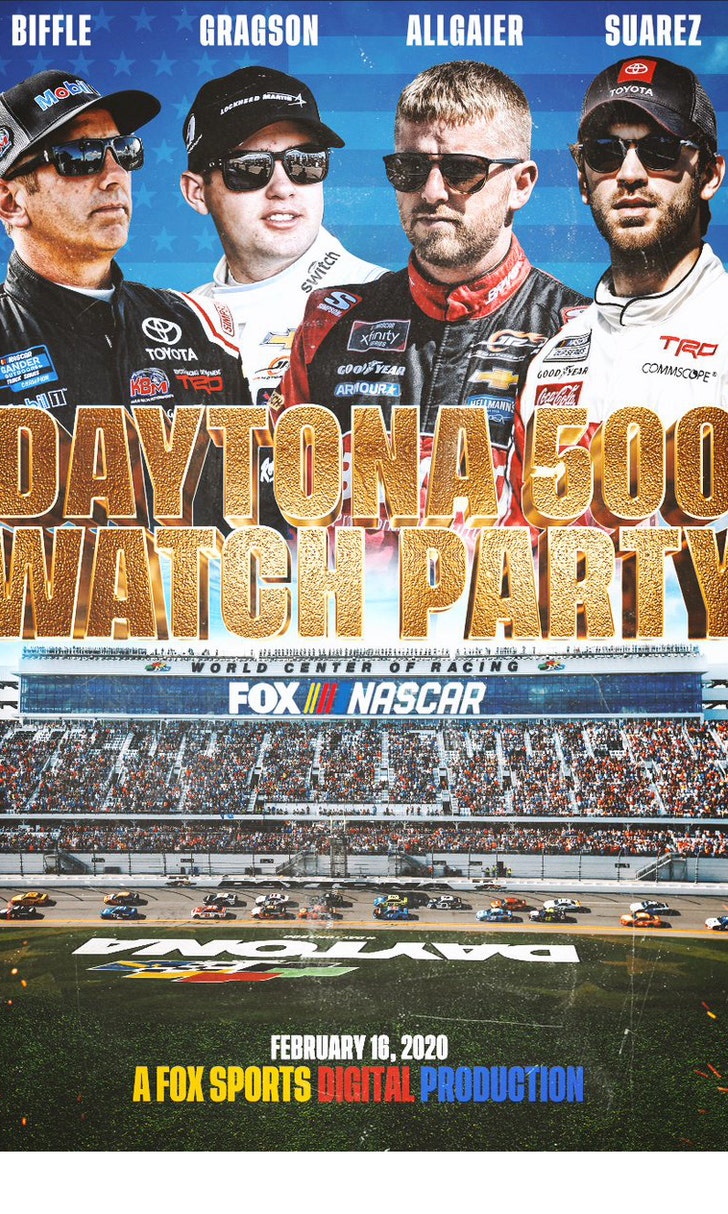 The Daytona 500 Watch Party!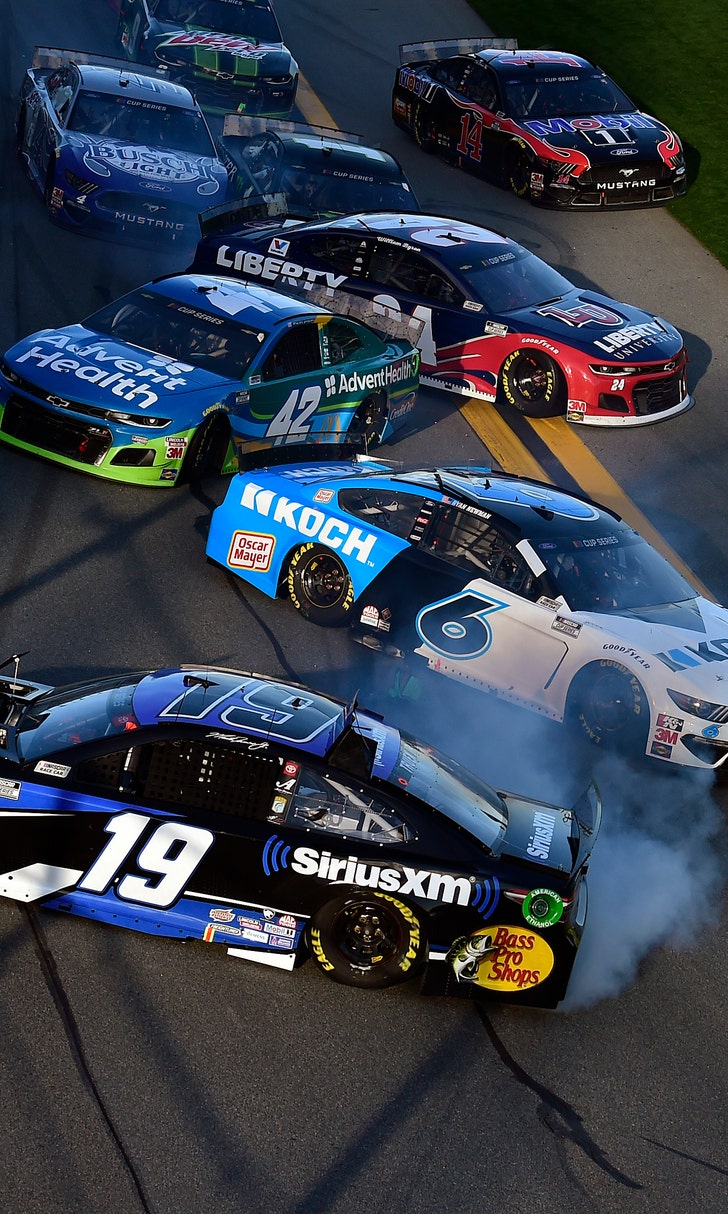 The Numbers Game At Daytona