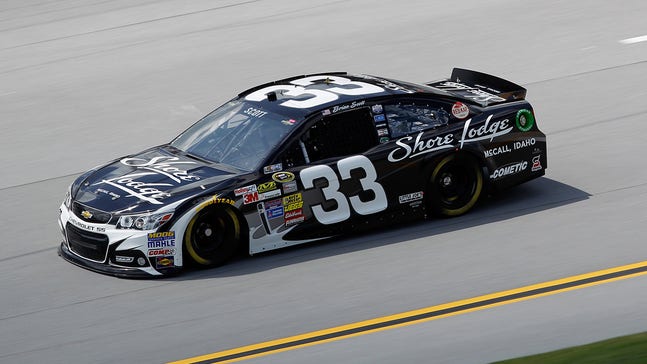 Knockout: Rookie Scott races to the pole for Aaron's 499
Published
May. 3, 2014 2:15 p.m. EDT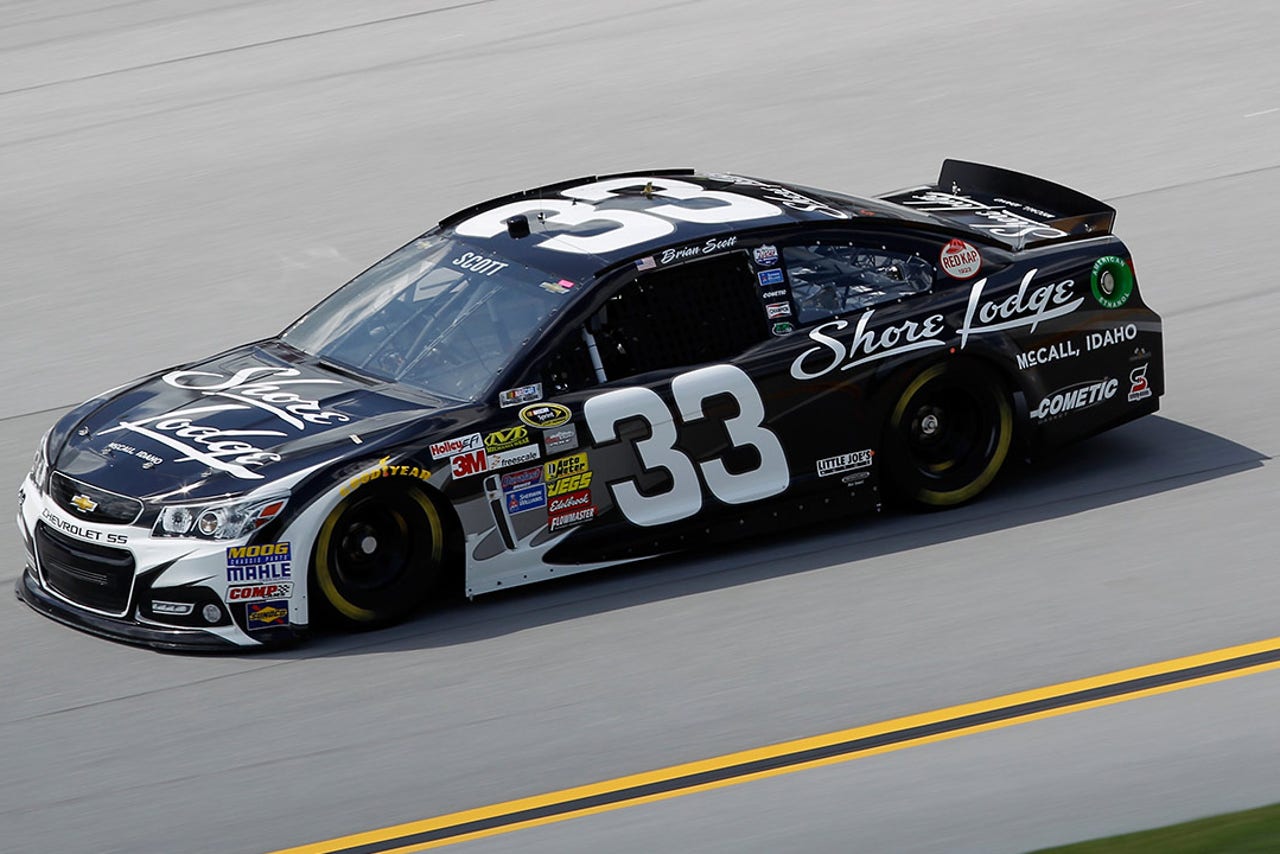 Unheralded rookie Brian Scott shocked the field by winning the pole for Sunday's Aaron's 499 at Talladega Superspeedway, where knockout qualifying was used for the first time in a NASCAR Sprint Cup event at a restrictor-plate track.
In the final five-minute qualifying session, none of the 12 cars fighting for the pole moved off pit road until there was only two minutes and 21 seconds left. The field then went out en masse, with Scott running a lap of 198.290 miles per hour.
That lap gave Scott his first pole in just his fifth NASCAR Sprint Cup Series start and the first for car owner Joe Falk and his Circle Sport Racing squad.
"It's pretty surreal," said Scott, the ninth different pole winner in the series this season. "Normally, as a rookie, you don't come into the Sprint Cup Series and expect to get on the pole, but it just happened. It's just situational luck when it comes to this group qualifying at superspeedways."
Eleven Chevrolets qualified in the top 12, with the top six all affiliated with Richard Childress Racing.
Paul Menard qualified second in an RCR Chevy, followed by AJ Allmendinger's JTG Daugherty Racing entry, Casey Mears' Germain Racing Chevy and the remaining two RCR team cars of Austin Dillon and Ryan Newman. Danica Patrick was seventh in her No. 10 Chevy fielded by Stewart-Haas Racing. Scott, Allmendinger and Mears all use engines built by RCR's engine company.
The top six cars worked together, drafting to get maximum speed during qualifying. Newman was the rabbit, rolling off first with the other cars behind him.
"We had a plan that we talked about last night and again this morning -- and tried to stick to it as best we could," Menard said.
"It just made sense to get everybody lined up in a pack," said Allmendinger.
There were three rounds of qualifying under a beautiful, cloudless Alabama spring sky: a 25-minute session for the full field; then a 10-minute session for the fastest 24 drivers from round one and a final five-minute session for the 12 drivers who were fastest in the second session. The pole winner was set by the fastest speed in the final session.
Scott had previously participated in knockout superspeedway qualifying in two NASCAR Nationwide Series races, so he has experience in playing the game.
"I felt like I knew how it was going to work," Scott said. "And I knew when we started that last session, it was going to be a waiting game. And who was going to get impatient first or panic first was going to head out there and then it was going to be game on and you were going to get one or maybe two laps."
And that's exactly how it played out at the end.
Earlier, Kyle Busch was fastest in the first session, but scraped the wall lightly in his Joe Gibbs Racing Toyota and did not make it past the second round. Busch changed an engine yesterday and will start from the rear of the field on Sunday.
Those failing to advance beyond round one included Dale Earnhardt Jr., Michael Waltrip, Clint Bowyer, David Ragan and Jamie McMurray, who collectively have 11 victories here at this 2.66-mile superspeedway.
"It's kind of luck of the draw getting the right run," McMurray said. "It's disappointing to not advance, but I don't think it will matter on Lap 5 (of Sunday's race)."
"It just wasn't fun," added Earnhardt. "I'd like to do some heat races or something. It'd be funner than this."
Two drivers failed post-qualifying inspection and will have to start at the rear of the field Sunday: Kasey Kahne for being too light, and Martin Truex Jr. for failing the height requirement.
Four drivers missed the race: Eric McClure, J.J. Yeley, Dave Blaney and Joe Nemechek.
---
---