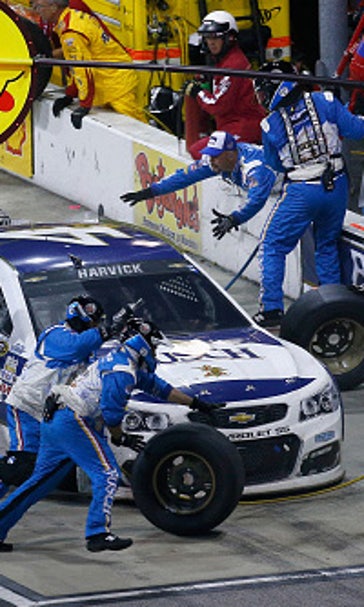 Kevin Harvick says 'terrible' pit crew 'just gave it away' after finishing second
BY foxsports • September 4, 2016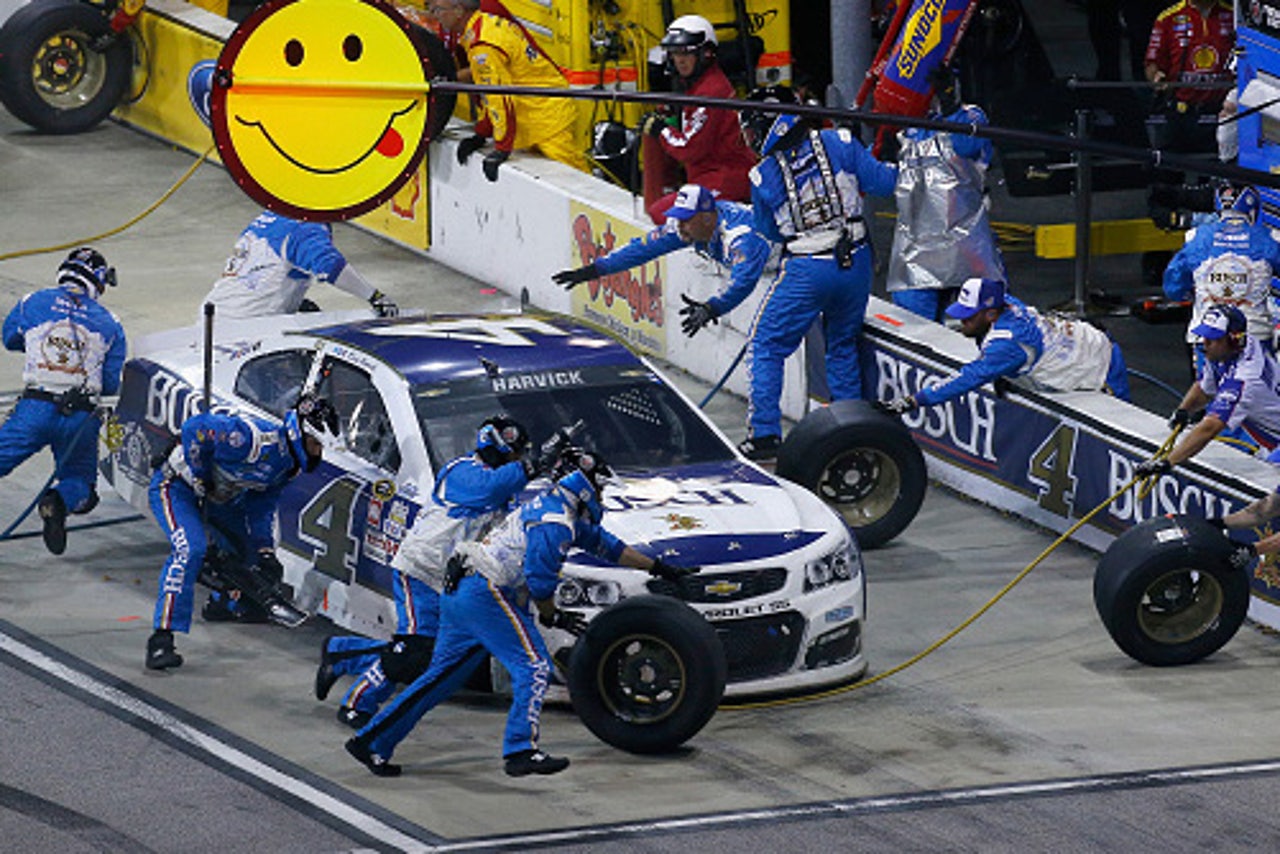 For Kevin Harvick, sadly, it was a familiar story of pit-road woes that led to his highly disappointing second-place finish in Sunday's Bojangles' Southern 500 at Darlington Raceway.
Harvick's No. 4 Stewart-Haas Racing Chevrolet was the dominant car nearly the entire night, leading a race-high total of 214 laps in the 367-lap event. But it was Martin Truex Jr., not Harvick, celebrating in Victory Lane after Harvick's pit crew cost him a total of 17 spots over a series of three stops in the latter third of the race.
Needless to say, Harvick was not pleased about it afterward, pointing out that his team has had recurring problems on pit road dating back to his only Sprint Cup championship season of 2014. He won that title after swapping his entire pit crew for the Tony Stewart's crew just before the final 10 races of the season in the Chase for the Sprint Cup playoffs.
"Same old thing," he said. "You get in position where you bring a dominant car. The guys in the shop and the guys in the garage are doing a great job, and the guys on pit road are doing a terrible job. You get in the position to win races, and they continually step on their toes and don't make it happen. And you're not going to win races like that.
"So I'm really proud of the car that we brought tonight, and things that we've done on the racetrack. But you can only make up so many excuses for pit road."
At one point during the race, Harvick's crew apparently had an air gun malfunction during a stop and subsquently went to the pit crew of SHR teammate Danica Patrick to exchange for one that was working properly. It didn't help. They were slow again on the very next stop.
When it was asked what it would take to get the pit-road issues cleaned up before the 2016 Chase playoffs begin in two weeks, Harvick said that would be up to crew chief Rodney Childers and SHR competition director Greg Zipadelli.
"That's a good question for Rodney and Greg," Harvick said.
Despite all the pit-road troubles and a brush with the outside wall with 21 laps to go when he had been running down Truex, Harvick was in position to battle for the lead on the final restart with 12 laps to go as he started on the outside of the front row alongside Truex.
Harvick admitted his car may have suffered some damage that slowed it on the final run when he hit the wall, as Truex was able to pull away on the restart and hold him off for the win. But he placed the blame for not winning the race squarely on his pit crew.
"He had a good car, I had a good car," Harvick said of Truex. "I hit the wall a little bit the run before. We had control of the race. We were absolutely pile-driving them all night long -- and we just gave it away."
---
---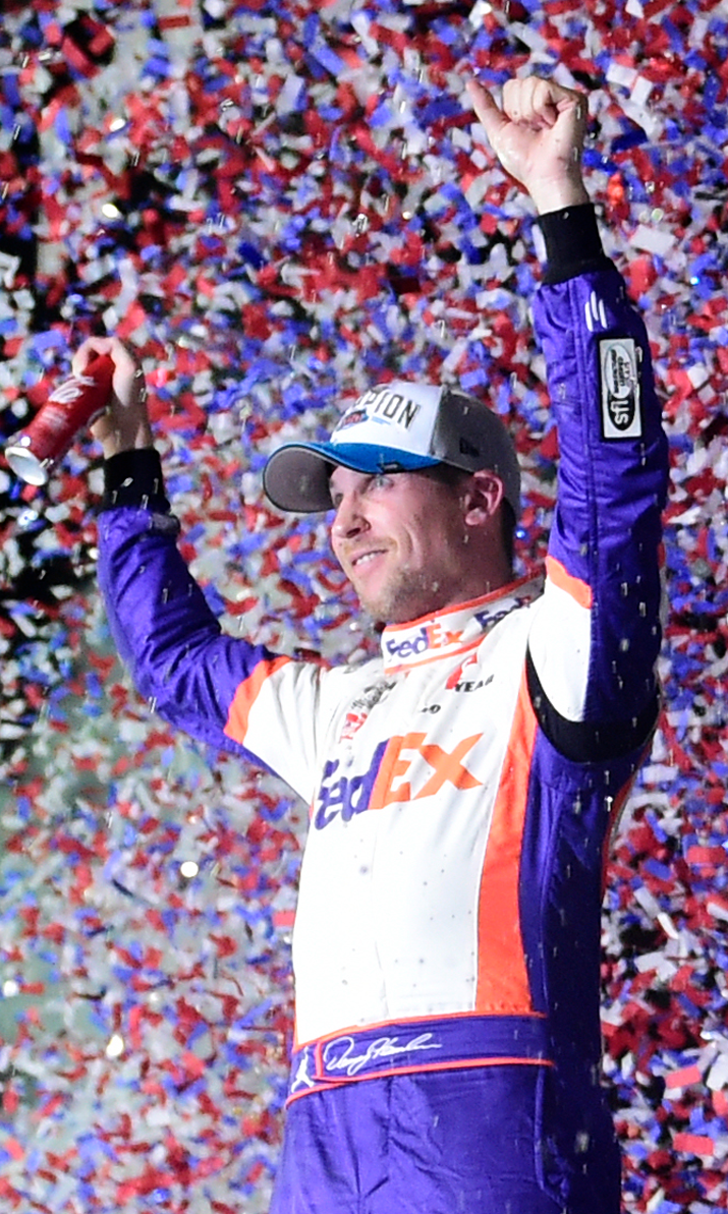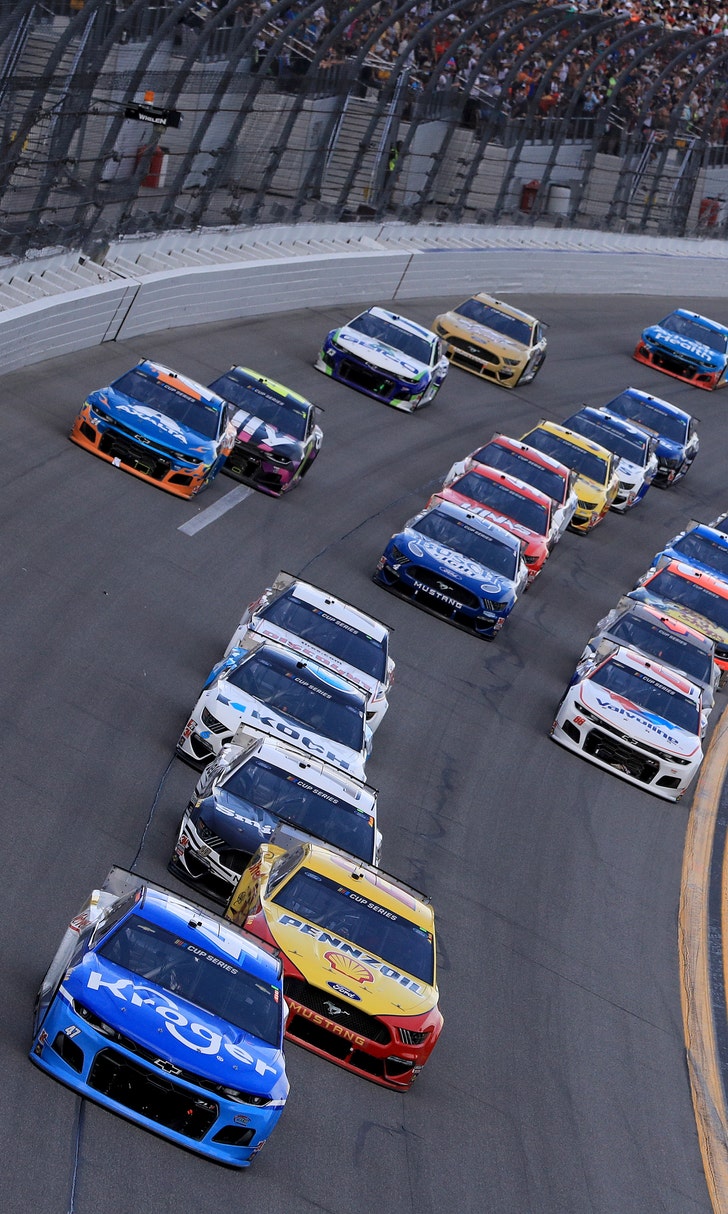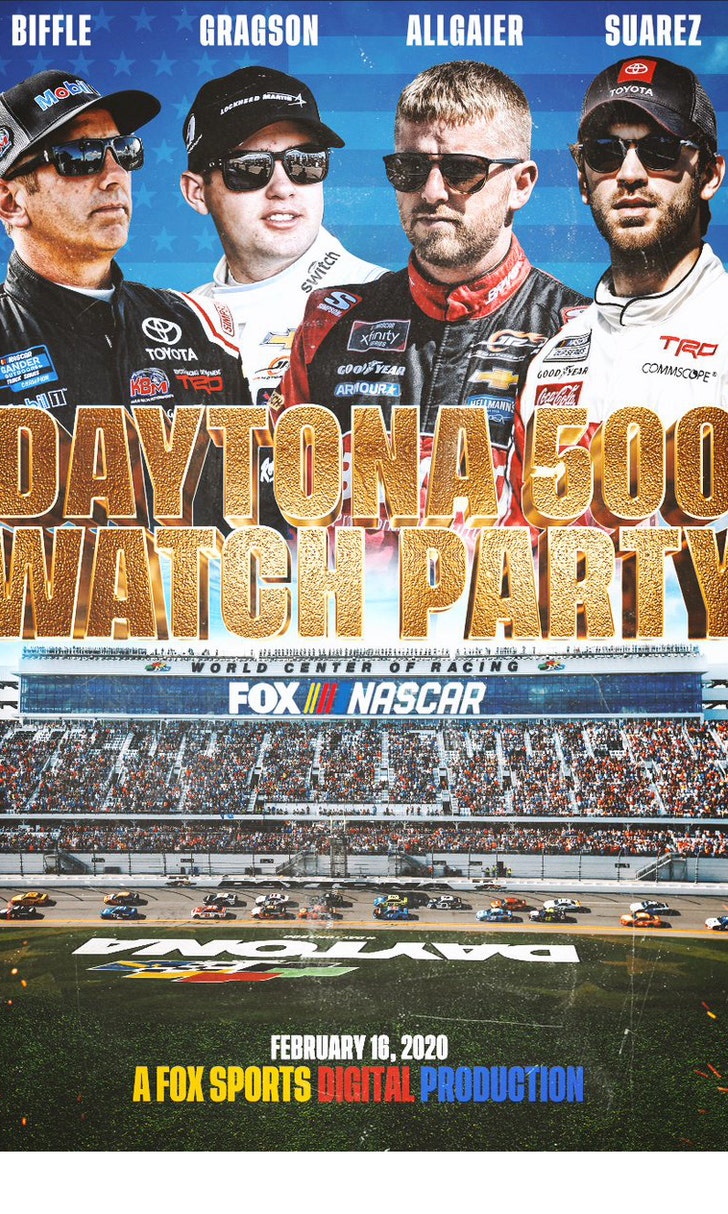 The Daytona 500 Watch Party!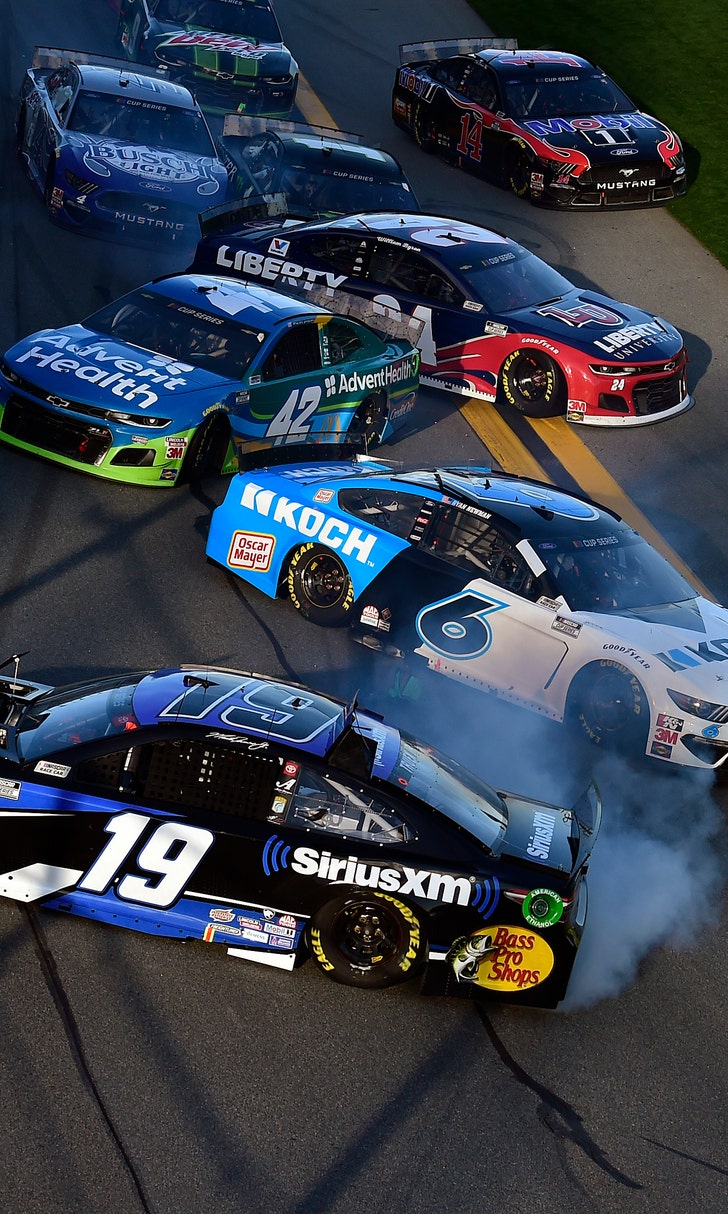 The Numbers Game At Daytona