NASCAR Craftsman Truck Series
NASCAR Craftsman Truck Series
Kevin Harvick says Monster Energy will bring 'edginess' to NASCAR
Published
Dec. 15, 2016 4:59 p.m. ET

Kevin Harvick is optimistic about NASCAR's future after it was announced Monster Energy will be the new title sponsor of the Premier Series during Champion's Week in Las Vegas earlier this month.

Harvick has worked with Monster in previous and current business dealings. During the 2009 NASCAR Camping World Truck Series season, Monster served as the primary sponsor on Ricky Charmichael's No. 4 Chevrolet Silverado owned by Harvick.

The energy drink company currently sponsors UFC fighter Donald "Cowboy" Cerrone, a client of KHI Management.

"When you look at Monster, we've dealt with them on (Ricky) Charmichael's truck, we deal with them on Donald Cerrone's deal, and they are a very aggressive company in how they want to approach things," Harvick said Thursday during a Kevin Harvick Foundation event, where two families who recently lost their homes to fire were treated to a shopping spree at Ollie's Bargain Outlet in Matthews, North Carolina. "I think that will be good for us because as a whole, NASCAR can be, in my opinion, a little bit conservative.

"I think Monster will add a little bit of edginess to that. All in all, I think it's great for the sport and I'm looking forward to seeing how they kick it all off. We'll go to Daytona and do what we do every year."

The series title sponsor isn't the only change Harvick is experiencing during the offseason, as Stewart-Haas Racing continues the lengthy process of transitioning from Chevrolet to Ford for the 2017 season.

That's a process the 2014 Premier Series champion knows will be an uphill battle due to everything that goes into making the manufacturer switch.

"We'd be crazy to think there's not going to be some bumps in the road just because there's a lot of things that are changing," said Harvick. "But I think with the amount of people that we have to go through the transition to do the things that we need to do, I couldn't ask for a better group of people. I think it'll be a long winter, but with a group of racers that we have, we should fire off where we have been."

And Harvick noted the most challenging part will be the unexpected issues that may arise during the transition.

"The big things are the things that you don't expect," Harvick added. "I think it'll be all the knick-knack stuff that you don't expect that you'll probably have to spend the most time worrying about and coming up with a spur of the moment plan.

"I think everyone has a great frame of mind a Stewart-Haas Racing because, for us, it's a huge opportunity to kind of step out of that box. It's not like we had been building our own engines, but we had been building some of our own chassis and things through the last year and have stood on our own for the last 14 months. From the performance side, we have a great group of people. And I think adding on to all those groups of people like we had planned will be great."

Overall, Harvick is confident the switch won't affect how competitive his No. 4 team will be, as well as SHR in general, at the beginning of next season.

"Obviously, we'll have to adjust and adapt, just like we do every year to the new rules package, with the spoiler, splitter and other things that have been changed on the car," he added. "That would have been an adjustment anyway. There will be some bumps in the road, but I think we should be in good shape."



 
---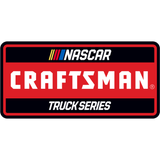 Get more from NASCAR Craftsman Truck Series
Follow your favorites to get information about games, news and more
---