NASCAR Cup Series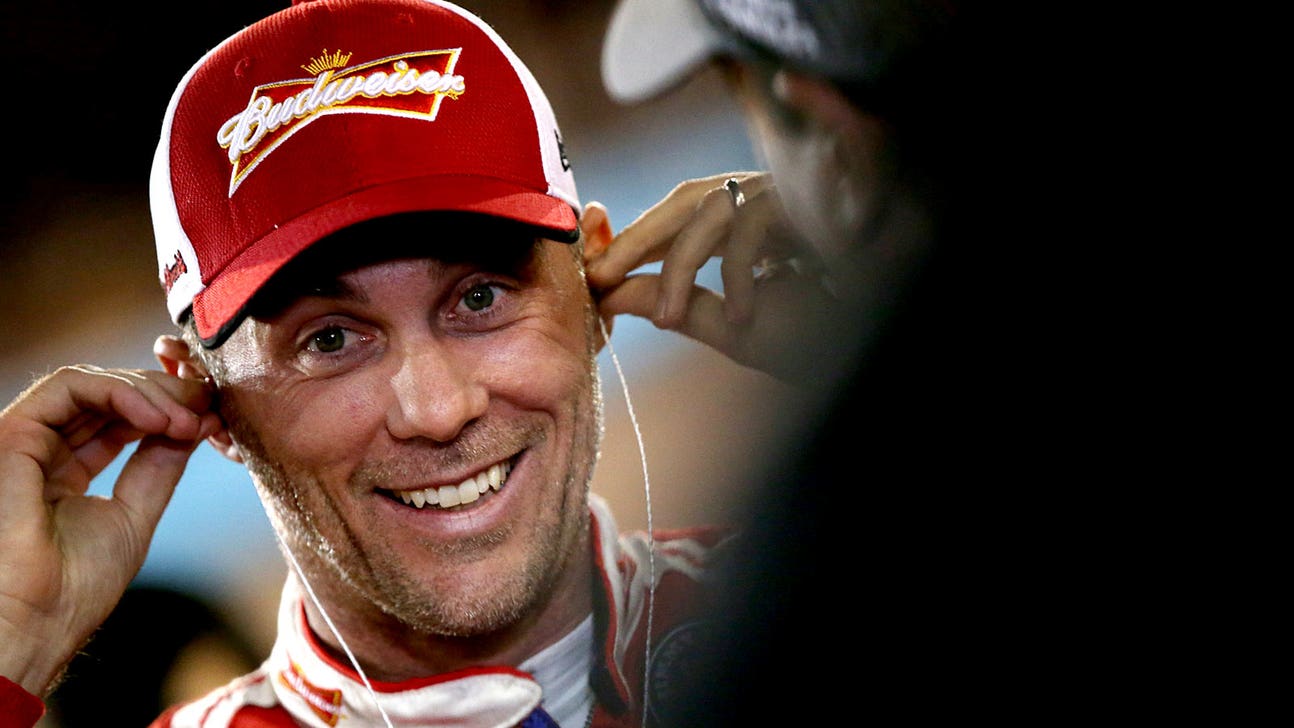 NASCAR Cup Series
Kevin Harvick refuses to embrace the idea of being championship favorite
Published
Nov. 19, 2015 5:30 p.m. ET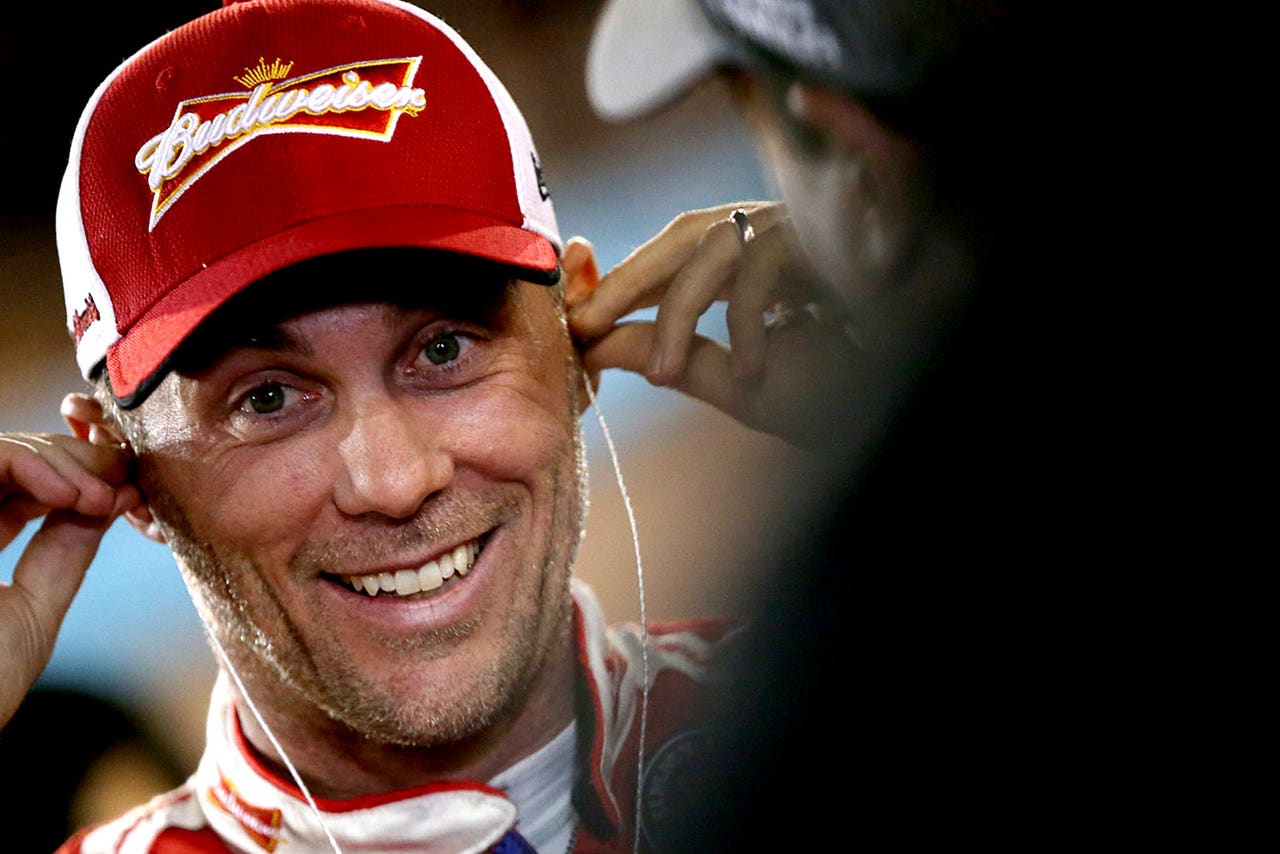 Kevin Harvick went out of his way on Thursday to diffuse the notion that he's the clear heavyweight among the four Sprint Cup title contenders heading into Sunday's championship race at Homestead-Miami Speedway.
His competitors and even his team owner aren't buying it, though.
Harvick, who has earned more points over the entire season than any other driver, and carries the mantle of being the only driver among the Championship 4 with experience in a winner-take-all finale, refuses to embrace the suggestion that this championship is his to lose.
"There's just so many things that happen throughout these races," Harvick said during Thursday's Championship 4 media day in Hollywood, Florida. "I have the confidence in my team and the things that we've done this year that I believe that our car will be competitive. But as we've proven throughout the Chase, even though your car is competitive, there's a lot of things that can go wrong in our sport, just whether it's mistakes from me or parts failures or whatever goes on. In the end we're going to try to control the things that we can control. ... You know, you're confident in what you have, but you can't be confident in the results just for the fact that you just never know what can reach out and grab you."
Kyle Busch, with four wins, has been to Victory Lane more this season than any of the other three title contenders -- including Harvick -- despite missing the first 11 races while recovering from injuries.
With that statistic is mind, is it still fair to anoint Harvick as guy to beat among the Championship 4 in Sunday's Ford EcoBoost 400?
"Yeah, sure, it is," Busch said when queried Thursday by FOXSports.com. "Kevin is the favorite. He's obviously been in this position before, last year. The guy's got like 13 or 14 first- or second-place finishes (in 2015). His average finish is just unbelievable. He runs up front every single week, and that's just what he does."
Of course, in addition to being the lone member of the Championship 4 with experience in a one-race, winner-take-all scenario, Harvick knows what it takes to prevail. He did so last year, capturing both the race win and the title at Homestead in the inaugural elimination-style Chase.
Harvick's team owner and boss, Tony Stewart, believes last year's success at Homestead makes him the obvious favorite on Sunday over fellow contenders Busch, Jeff Gordon and Martin Truex Jr.
"I honestly do, just from the standpoint that he's been through this scenario and went through this week last year," Stewart said. "Even for Jeff's championships that he won, it was not in a (Chase) format like this. It doesn't have the pressure that he has this week, and for the 18 (Busch) and the 78 (Truex), they've never been in this scenario before. All four drivers are capable of winning this, but having a driver that's been through it the previous year and knows how to handle it and knows what to expect, that's a big advantage going into a week like this."
Harvick concedes that being with a crew chief and team that experienced the rigors of a championship battle just one year ago can be advantageous.
"We definitely have been in this position before, and I feel like our week's gone a lot smoother than what it did last year and the expectations and knowing what to expect leading into this week," the Stewart-Haas Racing driver said. "I had a lot of help with Tony (Stewart) and the experience of the team. I think that that's a positive in our direction having to have dealt with all that before."
But Harvick remained careful not to proclaim himself as the top dog -- an interesting tactic for someone who in the past has had a proclivity for playing the occasional mind games with his chief competitors.
"The whole goal is to not piss anybody off to the point where they just absolutely want to go home and you motivate them," Harvick said.
Harvick also admitted that the inclusion of Gordon -- who is retiring after Sunday's race -- in the Championship 4 was a factor in his unusually friendly tone toward his fellow title contenders.
"We all want to have a championship," Harvick said, "but in the end, you don't want to be the guy that was disrespectful at Jeff Gordon's last press conference or say something that's just a total jackass move."
Gordon, smiling, then chimed in.
"God, I hope he's thinking like that on Sunday, too," the four-time champion said.
It was Gordon who perhaps best summarized Harvick's chances, relative to the other three contenders.
"He's the favorite," Gordon said. "We're the sentimentals."
---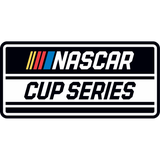 Get more from NASCAR Cup Series
Follow your favorites to get information about games, news and more
---