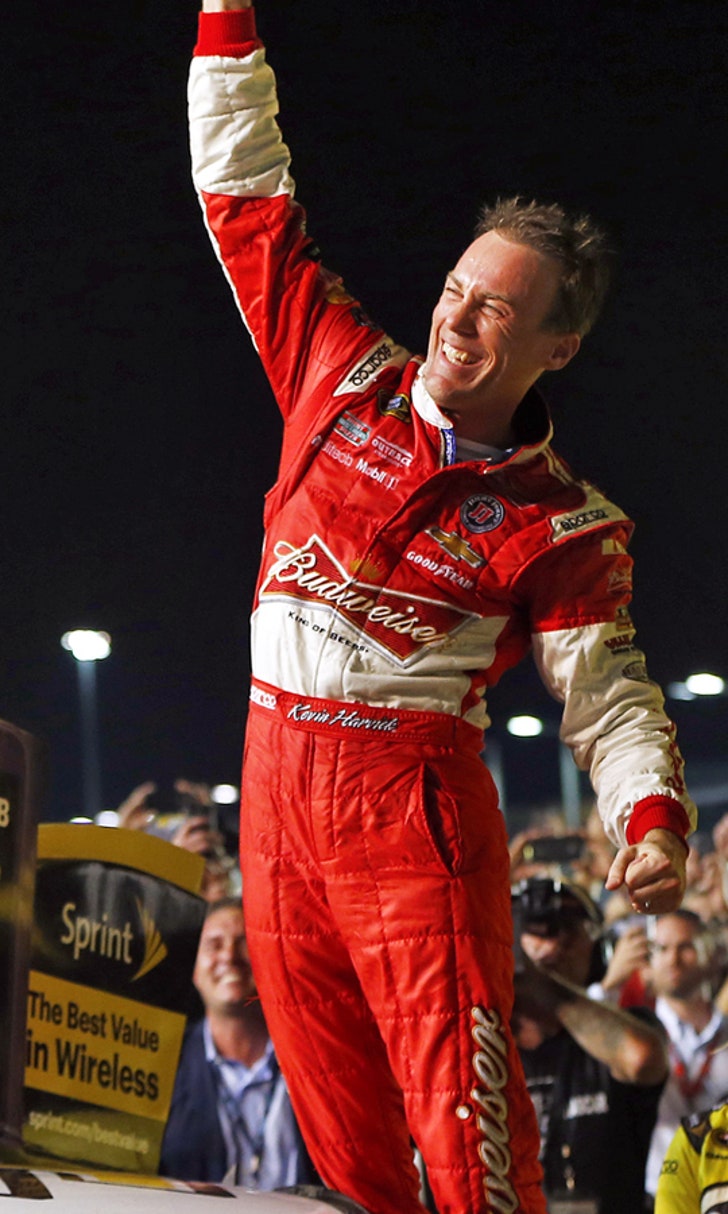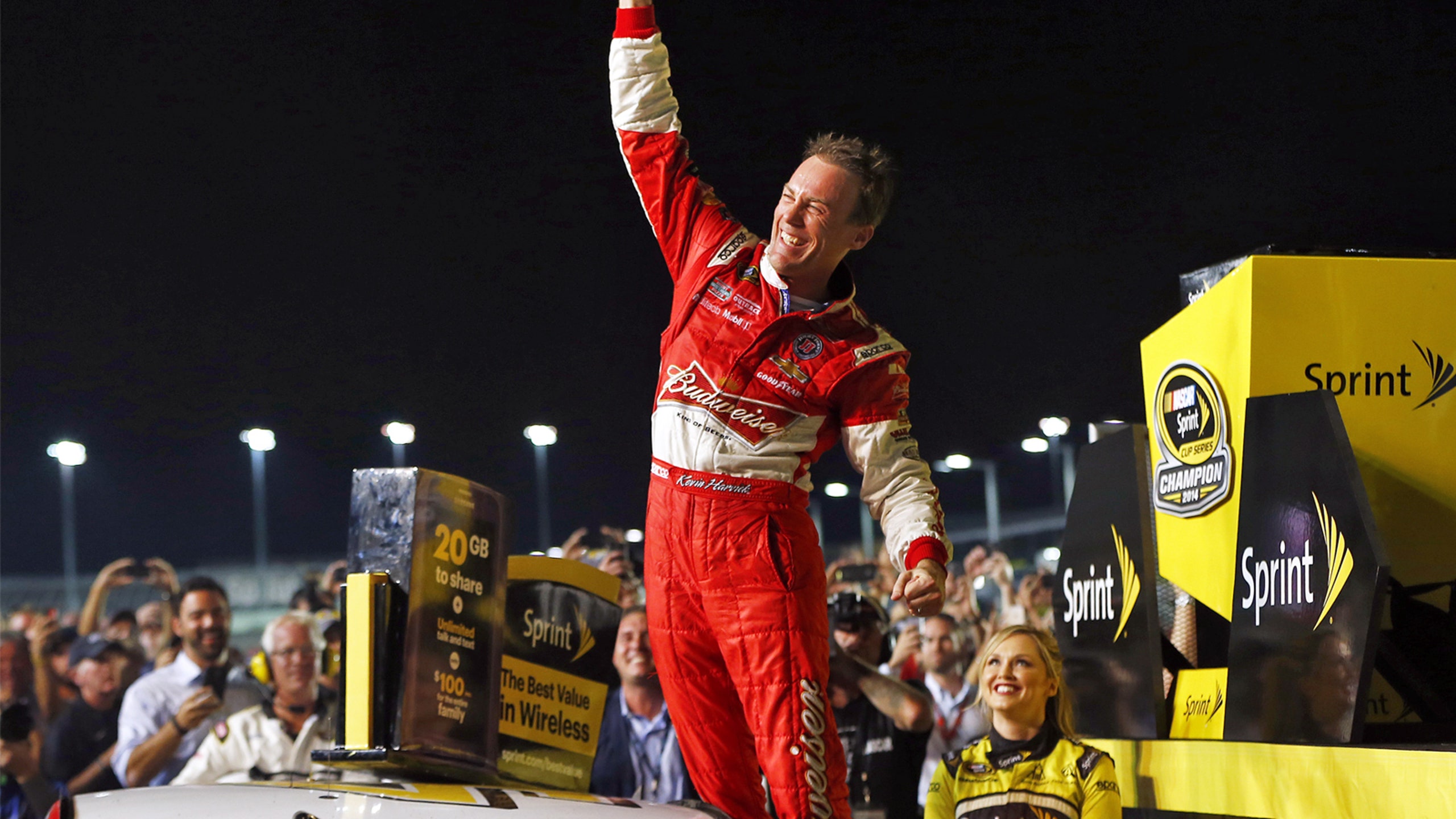 Kevin Harvick caps stellar season with first Sprint Cup title
BY Tom Jensen • November 16, 2014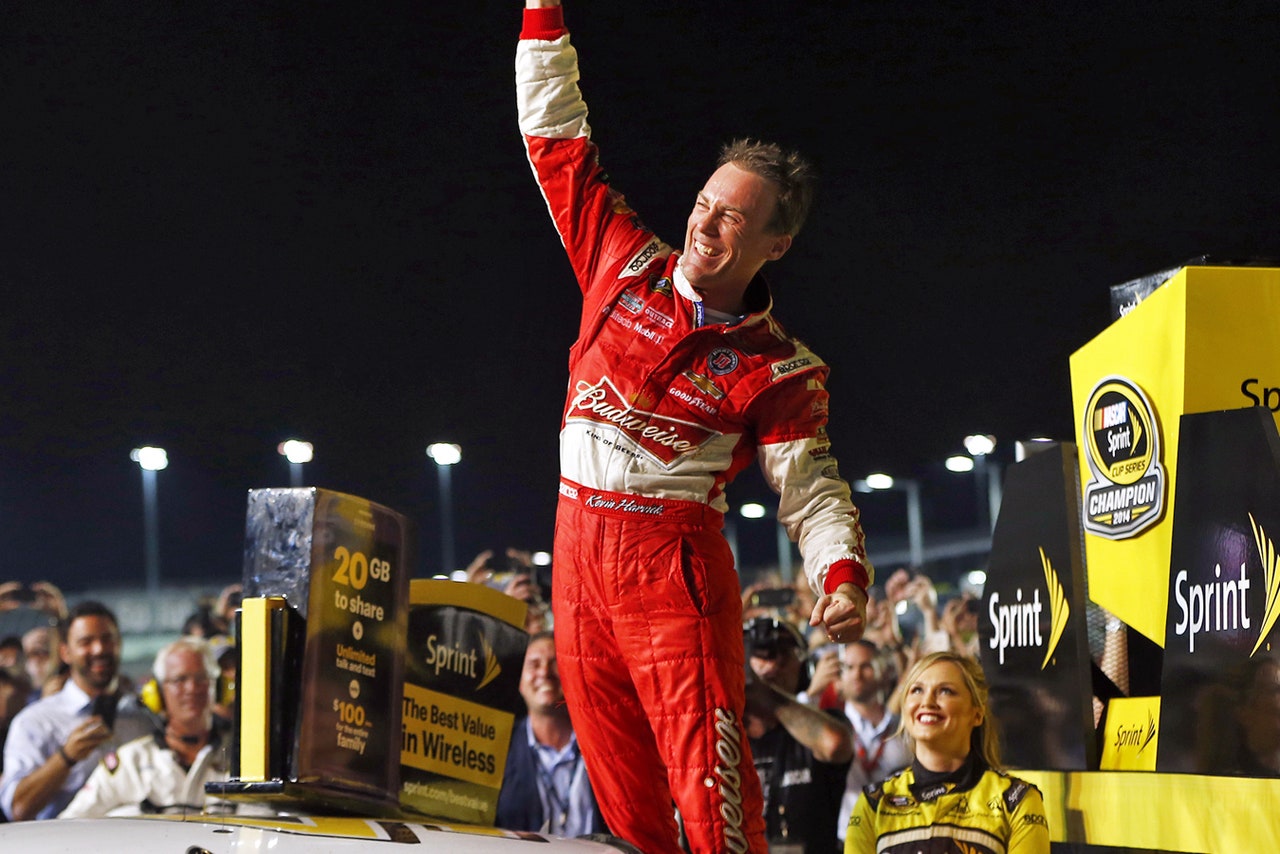 It's easy to pinpoint exactly when and where Kevin Harvick started winning the 2014 NASCAR Sprint Cup Series championship: His title run began Dec. 11, 2013, at Charlotte Motor Speedway.
That was the date Harvick first turned a wheel in anger in a Stewart-Haas Racing Chevrolet SS during a NASCAR test of the 2014 rules package. At the very first day of that very first test, Harvick was, as his sponsor Jimmy John's likes to say, freaky fast.
And from that day on, Harvick was a threat to win most any time he sat behind the wheel of the No. 4 SHR Chevrolet.
Sunday night at Homestead-Miami Speedway, Harvick capped a career year by winning the Ford EcoBoost 400 and in the process, defeating Ryan Newman, Denny Hamlin and Joey Logano to win his first Sprint Cup championship and the second for Stewart-Haas, who also won here with Tony Stewart three years ago.
Winning a NASCAR championship under any circumstances is an impressive accomplishment; doing it the way Harvick did was just short of remarkable.
For 13 years at Richard Childress Racing, Harvick labored in the shadow of the man he replaced, the late Dale Earnhardt, and had several very good seasons, but no titles. Harvick's years at RCR were often turbulent, culminating in October 2013, when he verbally bashed Childress's grandsons after an incident with Ty Dillon at Martinsville Speedway. Harvick later apologized for losing his temper.
After the end of the 2013 season, Harvick bolted RCR to join SHR and Stewart, his close friend and kindred spirit. Years ago, when they were trying to get under Jimmie Johnson's skin, the two had t-shirts printed up that said "Law Offices of Harvick & Stewart 1-800-BITEME 48."
When Harvick and wife DeLana had their own NASCAR Nationwide Series cars, Stewart frequently drove for them, with great success. Stewart and Harvick are pals, true, but first and foremost they are bare-knuckled, hard racers. Each man knows how the other does business and they have a high degree of mutual respect.
"Tony Stewart was obviously a huge part of the decision that I made, personally, to change jobs, just for the fact that he had won three championships," said Harvick. "They had won a championship already at SHR."
Gene Haas, the team's co-owner, gave Stewart the go-ahead to sign Harvick before they even had sponsors signed.
"The commitment Gene had made -- without having one dollar on that race car, we were going to race, regardless, at a very high level," said Harvick.
SHR put together a brand-new team for Harvick, led by crew chief Rodney Childers, who had had excellent results managing multiple drivers in a previous stint at Michael Waltrip Racing.
From the onset, Harvick was impressed that he was given the tools to win -- all new race cars, a new transporter and the best of everything, luxuries he didn't always enjoy at RCR. But it was hard work.
"The guys on this race team and what we went through at the beginning of the year to get it going, there's not too many people that would have went through that," said Childers. "And I really expected people to work a couple months and realize how bad it was and turn around and walk out the door."
According to Childers, the team really was constructed from scratch.
"The hard times was building all those race cars and getting that truck and trailer here and outfitting that entire thing and building that pit box and building the toolboxes," he said. "We didn't have a single jack stand.  We didn't have a bench for the shop.  We didn't have anything.  And every bit of that had to be made."
But once they got to the track, they were fast, which was more important than any minor problems. This year, Harvick won four races and a career-high eight poles. He has led more than 2,000 laps — more laps than Joey Logano had led in his entire career and more laps than Ryan Newman led in the last 10 seasons. Freaky fast.
The new-for-2014 NASCAR rules package has suited Harvick well. He is one of the few drivers on the circuit who prefers a tight race car, while Stewart, Jimmie Johnson and others who like looser handling can't drive Harvick's setups – that's one reason Harvick has been much more successful than his SHR counterparts and most of the Hendrick Motorsports team, SHR's technical partner.
Still, it took time.
After winning the second race of the season at Phoenix, Harvick finished 41st at Las Vegas, 39th at Bristol, 36th at Auto Club Speedway, seventh at Martinsville and 42nd at Texas. Repeated mistakes on pit road led Harvick to swap his crew for Stewart's.
On top of that, SHR faced a potentially paralyzing companywide crisis, when Stewart struck and killed 19-year-old Kevin Ward Jr. during a sprint car race in Upstate New York on Aug. 9. Stewart was eventually exonerated, but it could have derailed a lesser team.
"It's been a hard year," Stewart said. "But at the same time, I think those guys have been, week in and week out, very consistent, and it's been that way from the first December test that they ran together all the way through this weekend. I think for us it's just gratifying that that speed and that consistency has paid off to get them to the show this year."
It did more than that.
It got Harvick the championship that he so coveted.
VIDEO: Harvick wins the 2014 Sprint Cup Championship
---
---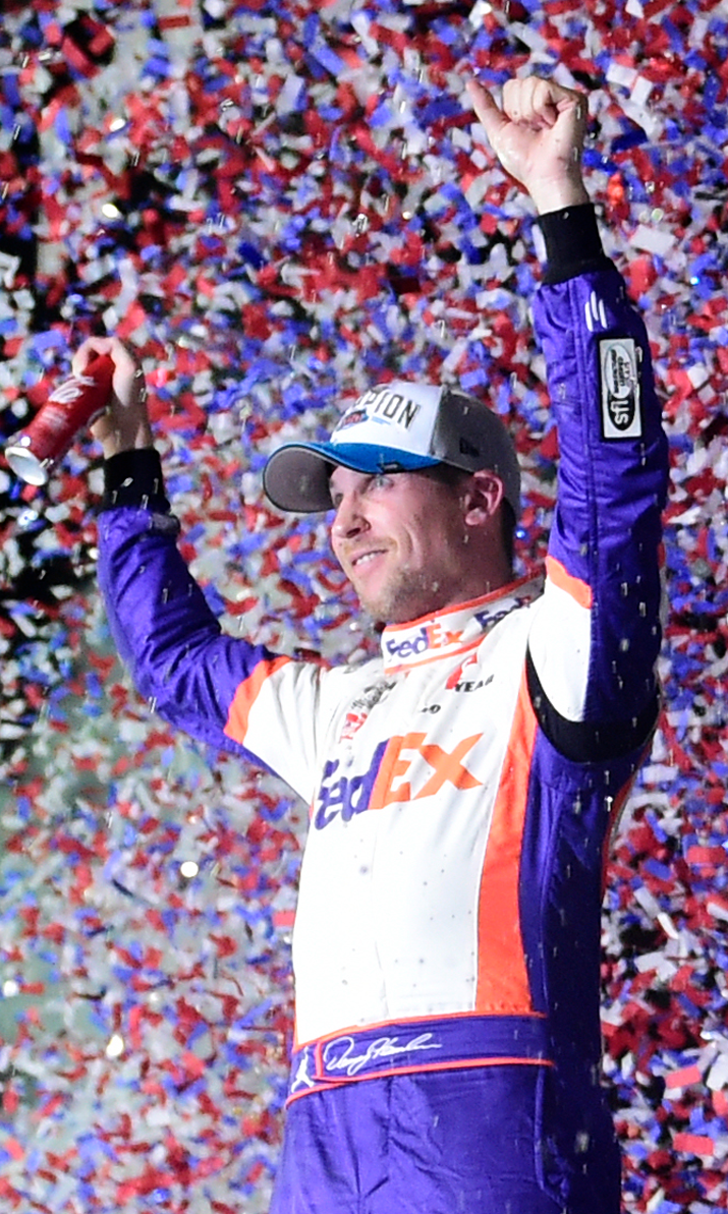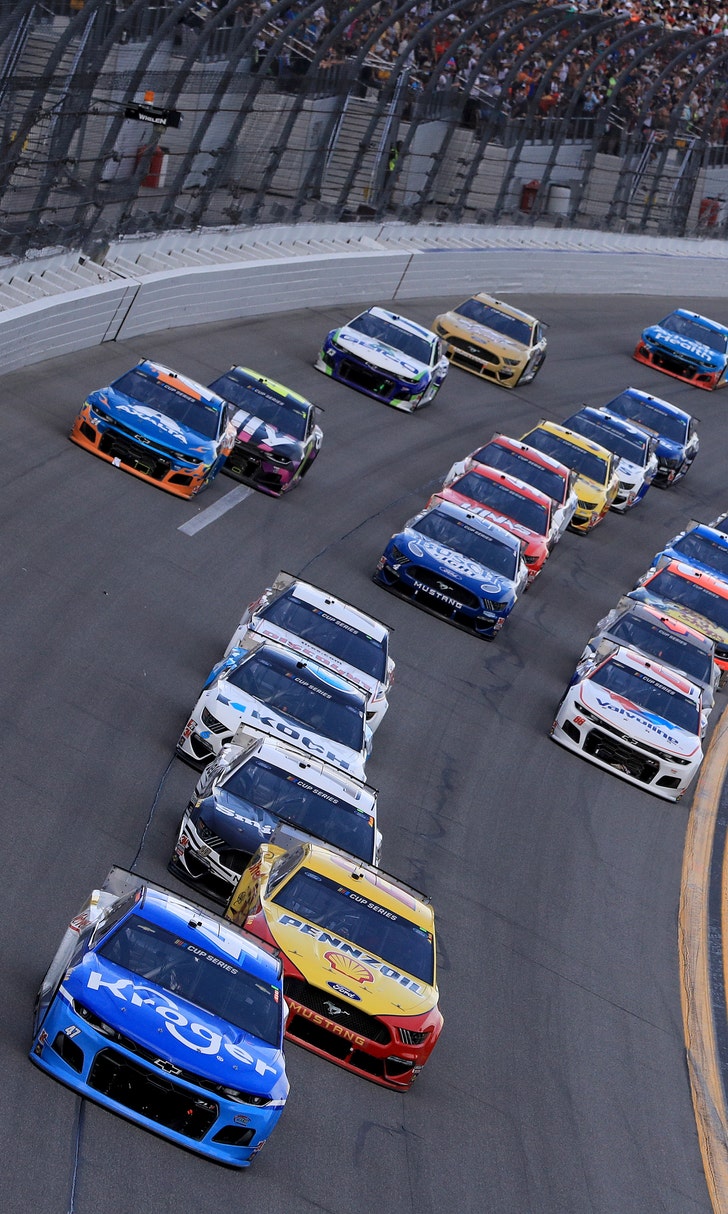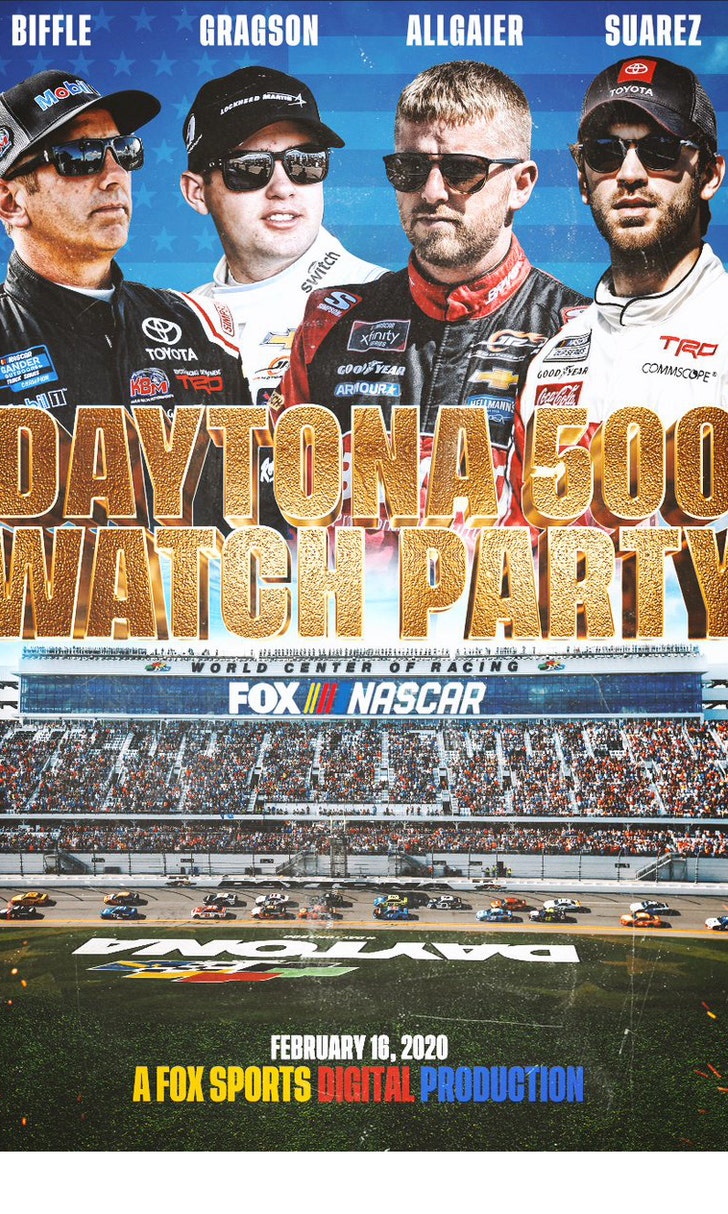 The Daytona 500 Watch Party!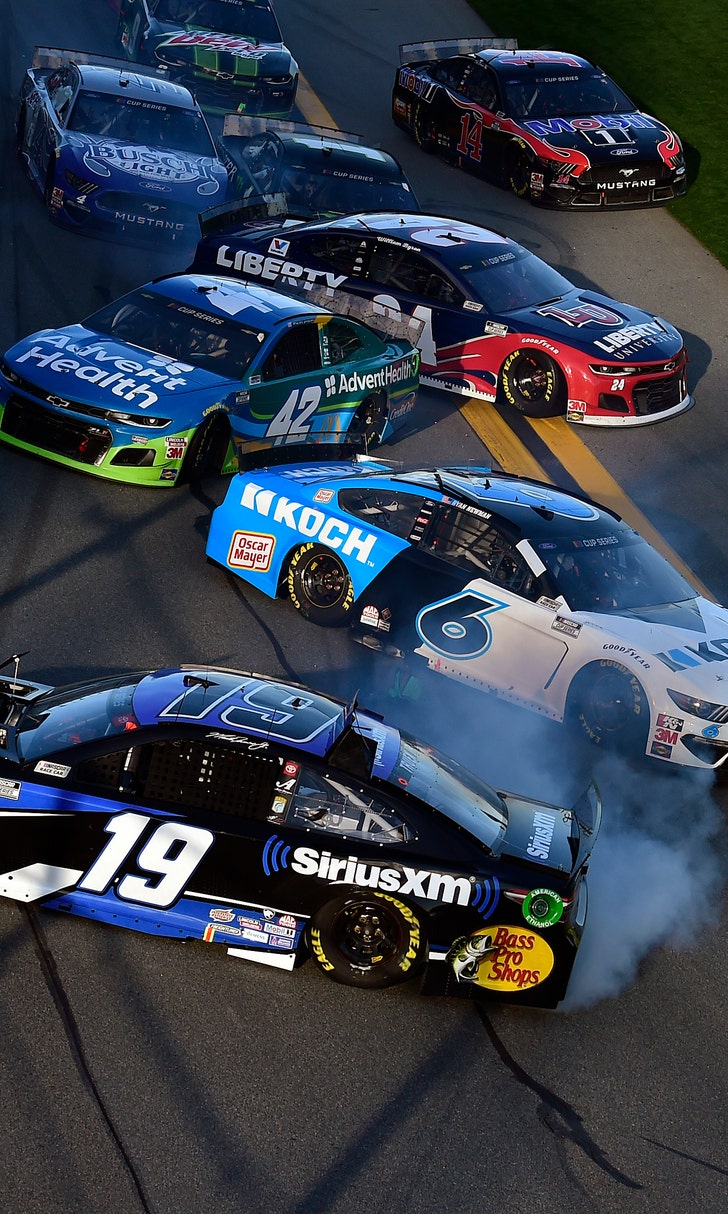 The Numbers Game At Daytona