Kenseth's pit strategy helps earn win
BY Larry McReynolds • May 16, 2011
I'll be the first to say I was pretty skeptical of the two-tire call by the No. 17 team of Matt Kenseth Sunday at Dover International Speedway.
While I wouldn't have ruled it out, all the other variables ruled against it. Let's face it, the No. 17 Ford already had 20 laps on its tires and there were still 30 laps to go in the race, plus the track was getting hotter and slicker as the sun kept popping out. So four tires would have been my call.
Clint Bowyer, Carl Edwards and Jimmie Johnson had dominated this race. Obviously, when they came in, it was obvious they felt that four tires was what was needed to win this race.
Now the other thing that played in Kenseth's favor was the number of cars that opted for only two tires, like second-place finisher Mark Martin. There was just no way the guys on four fresh tires had enough time to maneuver past all those cars to win the race.
Martin was one of those drivers that needed a good run and got it Sunday at Dover. He finished second and got his first top five of the year.
It was at Dover last spring that Brian Vickers had to step out of the car because of blood-clot issues. So it was nice to see him get a top-five finish on Sunday. Marcos Ambrose was strong all day long, too, and he also got a top-five finish to go with the one he earned earlier in the year at Las Vegas.
With his second win of the season, Kenseth joins Kevin Harvick and Kyle Busch as two-time winners in 2011. That is going to put Kenseth in pretty good shape to make the 2011 Chase for the Sprint Cup no matter what happens in the points.
Actually, I expect all three of those drivers to make this year's Chase on points, but should any of them stumble, they know they have two wins already in their back pocket that will probably get them one of the two wild-card slots if needed.
I loved watching the team aspect of our racing that played out at Dover.
If you watched our NASCAR on FOX broadcast, you saw we were constantly comparing the pit-crew performance of Johnson and Edwards. Their two cars dominated that race and Sunday, you could definitely see why one would come out ahead of the other, whether it was during green-flag stops or caution-flag stops. A lot was going on in those pit stops.
It really was shaping up to be a banner day for Richard Petty Motorsports. Ambrose started 18th and finished third. His teammate, AJ Allmendinger, started on the outside of the front row. We felt he was going to run well, just like he did last September.
Allmendinger also ran well early on and we thought he was someone the others were going to have to contend with for the win. Unfortunately, he ended up having a blown engine and finished 37th.
Kasey Kahne was another driver that while I didn't think he had a car capable of winning the race, I figured him for a top-10 finish. He and his Red Bull Racing team ended up having an up-and-down day. In fact, he had raced his way back up into the top 10, but unfortunately, suffered an engine failure, too.
Dover is now in the books and then there's the Coca-Cola 600 at Charlotte Motor Speedway in two weeks and the Kansas Speedway race in three weeks -- all tracks these teams will have to revisit during the 2011 Chase. So there was a lot of data and notes being taken Sunday because of the championship implications all three tracks will have in the fall.
You tend to believe that the guys who ran well Sunday at Dover will be the same ones to run well when we come back there in September during the Chase. There's some championship-contending teams that would seem to have a lot of work to do before we come back here. Denny Hamlin's is one that comes to mind. In addition, both Stewart-Haas cars struggled. Jeff Gordon was pretty much an also-ran Sunday.
So there are a lot of guys we expect to see in this year's Chase that left Dover shaking their head because they don't have a very good notebook of notes to work off of come September.
---
---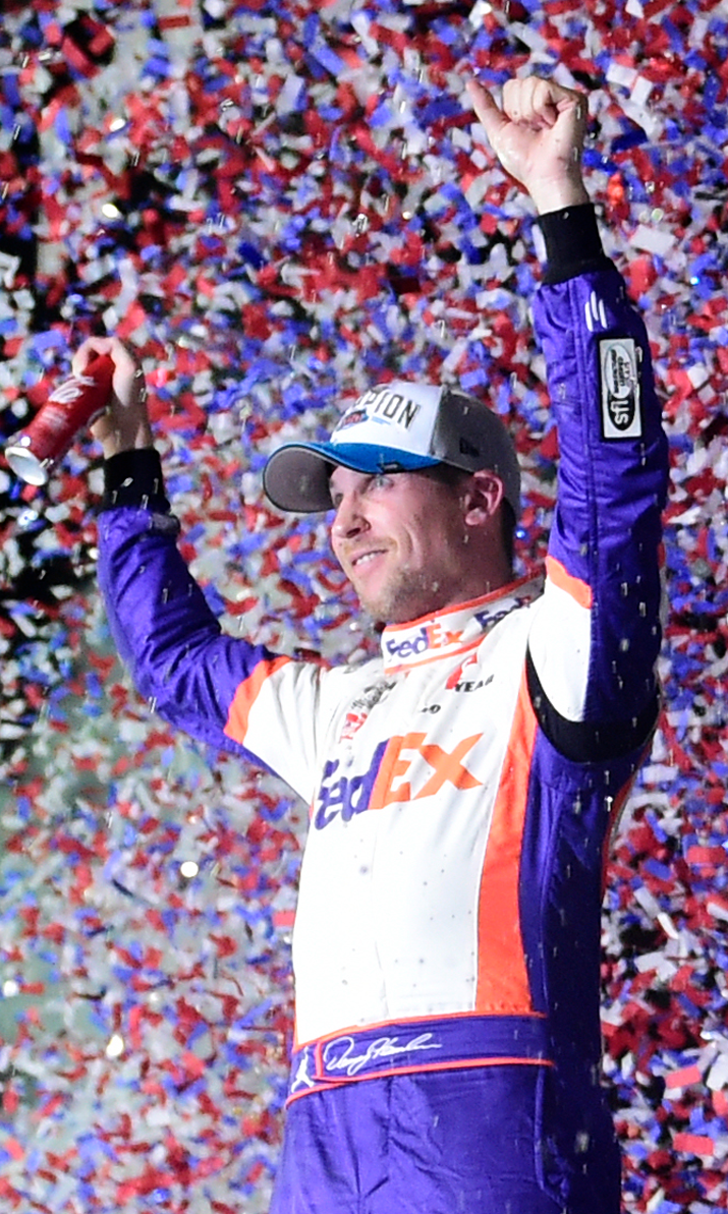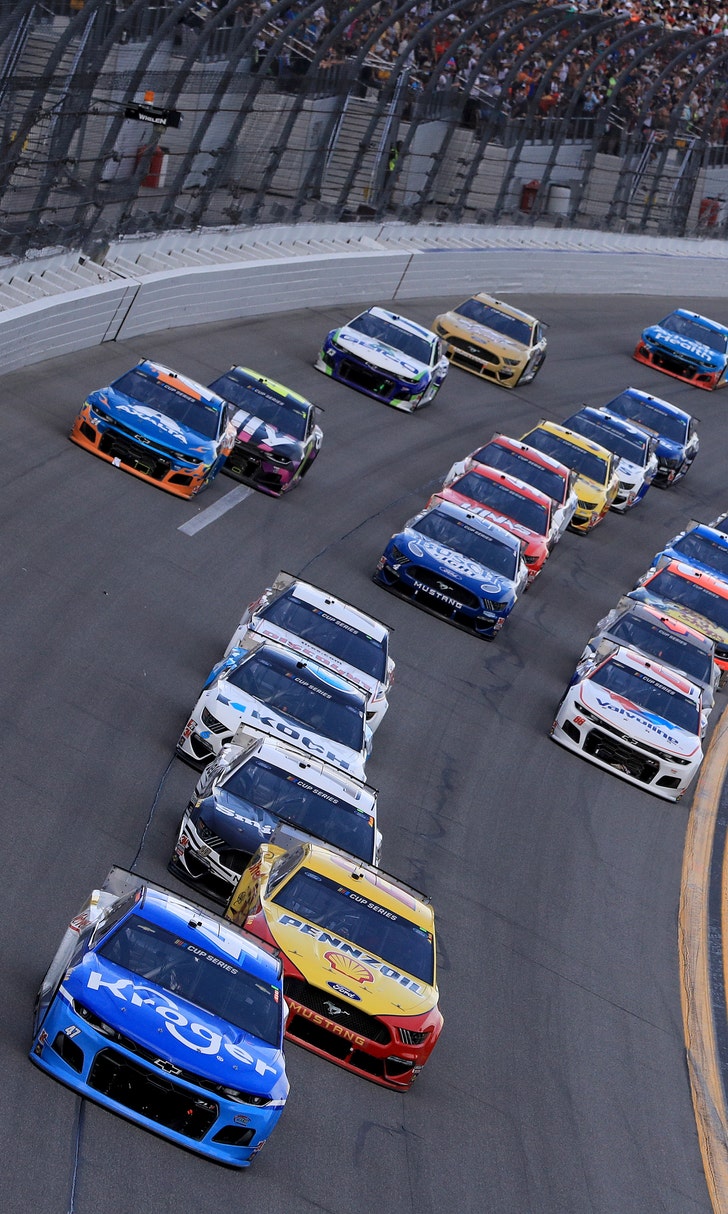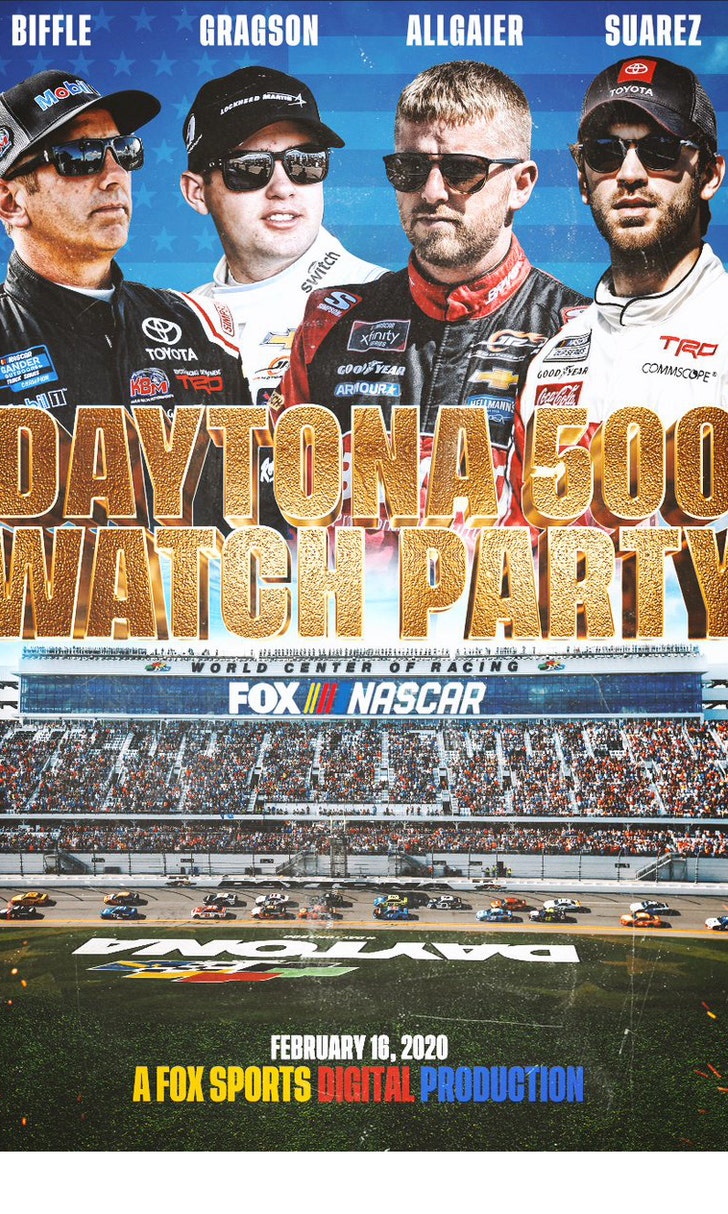 The Daytona 500 Watch Party!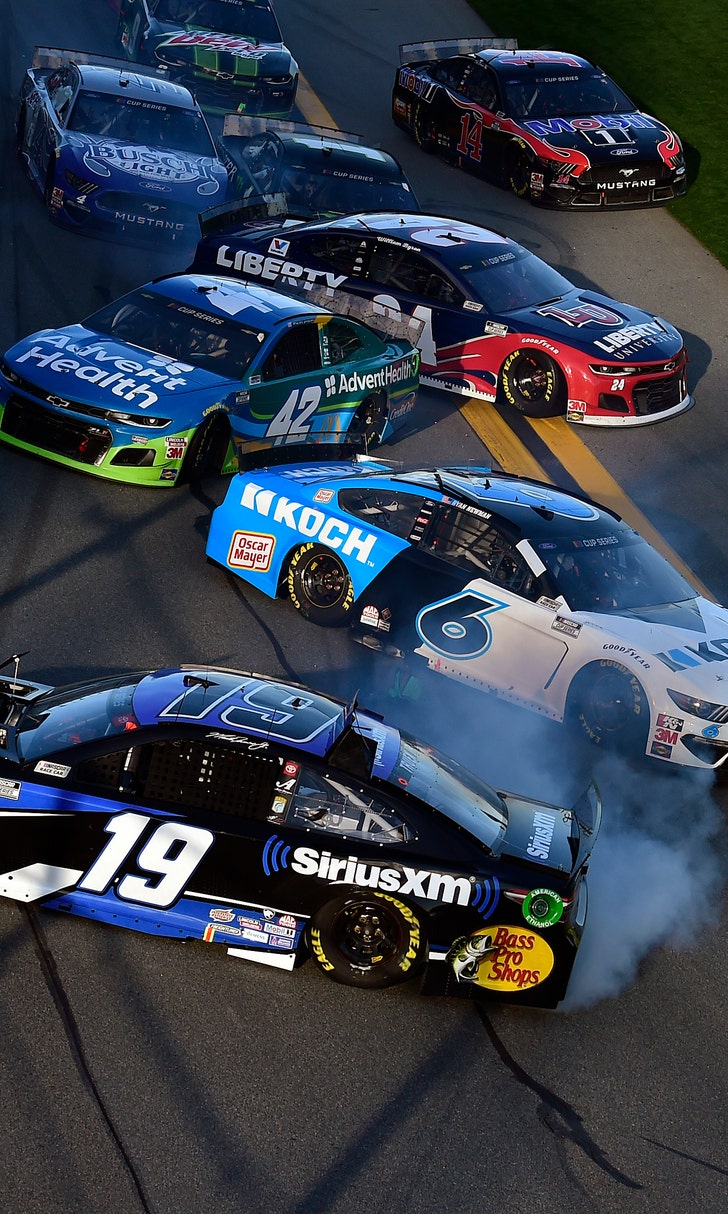 The Numbers Game At Daytona