Kenseth earns win in Nationwide Series season finale at Homestead
BY foxsports • November 15, 2014
He did not have the best car for much of the race, he had to overcome a string of late-race restarts, but in the end Matt Kenseth was able to cross the start-finish line first to score his first NASCAR Nationwide Series race of the year.
It wasn't easy.
"It's been a long time since I won a race in anything," said Kenseth, who is still winless this year in the Sprint Cup Series. "Just happy for Kevin (Kidd, crew chief).  He's been trying to get a win over here for a long time and he's going onto something different next year. Happy to send him off with a win here -- that was pretty cool."
Restarting the race with just 11 laps to go, Kenseth jumped out to a significant lead as the rest of the field battled four-wide for second behind him. Just as it looked as if Kenseth was driving off to his first victory of the season, 2014 Nationwide Series champion Chase Elliott hit the wall and brought out the 10th caution of the night.
Taking the green flag with just two laps to go, Larson got a huge run on the bottom of Kenseth to challenge for the lead.
Taking the advantage as the field came off Turn 4, Larson was just a few car lengths from taking the white flag when the caution was thrown for an incident between Josh Berry and Brendan Gaughan. The incident pushed the race into overtime and set up the first attempt at a green-white-checkered finish.
On the final restart of the night, Kenseth was able to squeeze Larson down and got the advantage as they raced off Turn 2. By jumping out front, Kenseth was able to distance himself from the battle for second as Kyle Busch and Ryan Blaney put Larson three-wide.
In the end, Kenseth was able to hang on, while Busch narrowly edged Larson for second, while Blaney finished fourth and rookie Chris Buescher rounded out the top five.
For Larson, it was a matter of spinning the tires and getting a poor final restart that made all of the difference.
"I had good restarts up there until the last 50 laps or so, and then I finally got a good one underneath Matt, was able to get to the lead, and was about 15 feet short of the win," he said. "And then we got the yellow, and I thought the 12 (Blaney) had been getting really good restarts, so I wanted to start in front of him, and spun my tires a little bit, and the 20 (Kenseth) was able to hang with me there. And I was side drafting him down the front stretch, and he was able to shake or swerve at me and get me shaken off of him. Then I spun my tires into 1, got me sideways, and I was three wide there. That was all the 20 needed to win."
It was probably a good thing rookie Chase Elliott wrapped up the Nationwide Series championship last week at Phoenix International Raceway, as the driver of the No. 9 JR Motorsports Chevrolet struggled throughout the night.
When John Wes Townley brought out his second caution of the night, the sixth overall, the field hit pit road for service one again. After pitting off sequence earlier in the race, Elliott's crew chief Greg Ives called for fuel only and got his driver off pit road with the lead with 55 laps to go.
The call did not work out as planned, though. Taking the green flag with 53 laps to go, Elliott's No. 9 Chevrolet dropped through the field as those with fresh tires quickly worked their way past. When the caution flew seven laps later, Elliott had dropped to 15th.
Kenseth took advantage of Elliott's gamble, jumping out to the lead over his Joe Gibbs Racing teammate Busch. On the restart with 43 laps to go, Kenseth was able to maintain the lead and open a sizable gap over Busch and the rest of the field.
Elliott later hit the wall with just eight laps to go and finished 17th, but ended the night celebrating his first NASCAR championship and giving Dale Earnhardt Jr.'s JR Motorsports its first title as well.
The son of NASCAR Hall of Fame member Bill Elliott, Chase became the first driver to win the rookie of the year title and a national touring series championship in the same year.
"It's been a very, very fun road," said Elliott. "I've been very fortunate to have not just this year with Greg (Ives, crew chief), Dale, Kelley, Mr. Hendrick, and just honestly the best group of people you could possibly have surrounding you in racing.
"In the past five years that I've been short-track racing and whatnot, I feel like I've had the absolute best possible people there too," he said. "I feel like all these people along the way have made me look a heck of lot better than I really am, and they're the reason we're up here tonight. It's just been an honor to work with these guys, not just this year, but all along the way. It's been a lot of fun."
For JR Motorsports co-owner Kelley Earnhardt Miller, winning the Nationwide Series championship this season was "surreal" after how everything began.
"You know, we started this in 2006, and so it is a labor of love," she said. "This year having NAPA on board, really 12 months ago not really having anything together for Chase or this team, it's kind of surreal to be here and be champions with an 18‑year‑old driver and a sponsor that has been in Dale and I's court before in our past. It's very exciting."
The race for the owner championship came down to a battle between Team Penske's No. 22 Ford and Joe Gibbs Racing's No. 54 Toyota.
Entering the race with a 29-point gap, Brad Keselowski struggled in the early stages of the race, but was able to finish the night eighth. Despite Busch's runner-up finish, it was Roger Penske lifting the owner championship trophy at the end of the night.
Throughout the year, Team Penske had five different drivers pilot the No. 22 Ford to six wins and help lead the team to a second-straight owner title.
"I thought that race would never get over," said Penske. "I think the green‑white‑checker, and all we had to do was finish 25th, but you never know with all the action up front. Brad ran a great race. When you think about five different drivers, it's really a credit to Jeremy Bullins, the job he's done in preparing the car for different drivers, and with six wins, one with Ryan Blaney, it's obvious the Nationwide means so much to us because it's the proving ground. It's the testing ground for our crew chiefs, young drivers." 
By scoring the NASCAR Nationwide Series owner title, Penske is now one step closer to locking up three national motorsports championships in the same year. Earlier in the year Will Power delivered an IndyCar title and Saturday night Keselowski locked up the owner title. On Sunday, Joey Logano has a chance to deliver Penske his second Sprint Cup Series championship.
"Tomorrow is a big day, but I've got two boxes checked off now, I get one more tomorrow," said Penske.
In addition, Chevrolet wrapped up its 16th Bill France Performance Cup after winning the Manufacturers' Championship.
"Chevrolet is honored to win the 2014 Bill France Performance Cup in the NASCAR Nationwide Series for the 16th time," said Jim Campbell, U.S. Vice President of Performance Vehicles and Motorsports for Chevrolet. "This is the first-ever Manufacturers' title for Chevrolet with Camaro in the Nationwide Series, which makes it even more special."
VIDEO: Chase Elliott awarded NASCAR Nationwide Series championship
---
---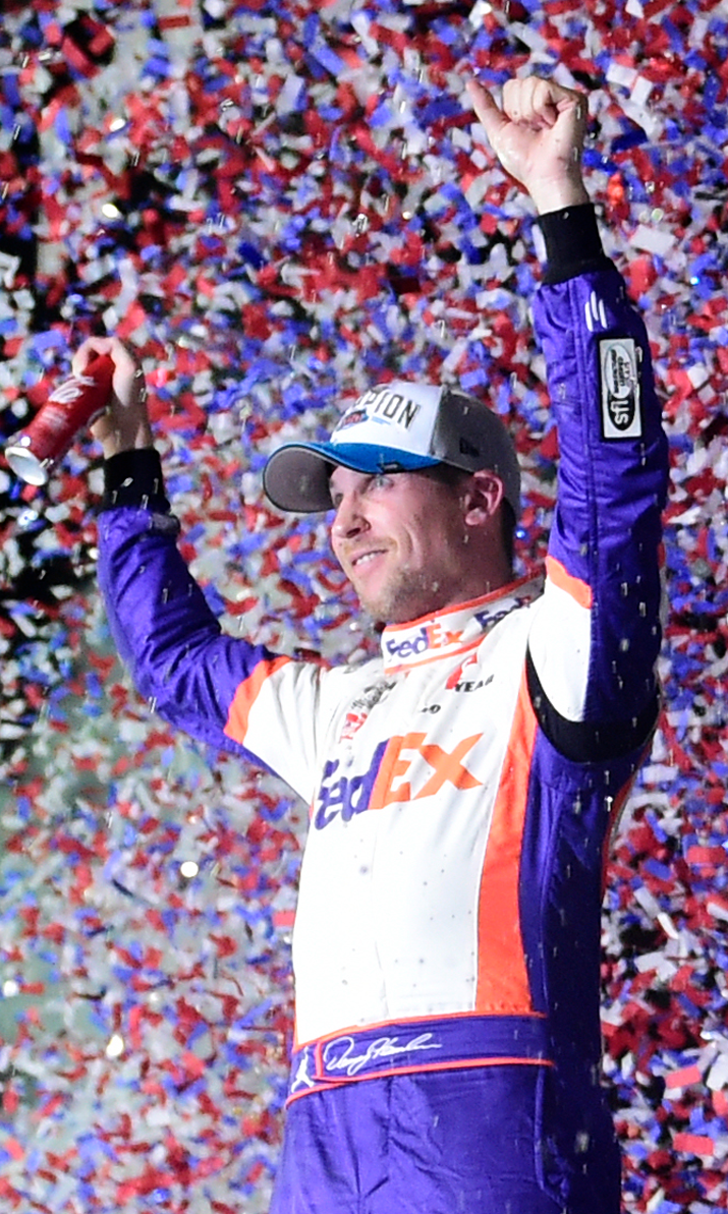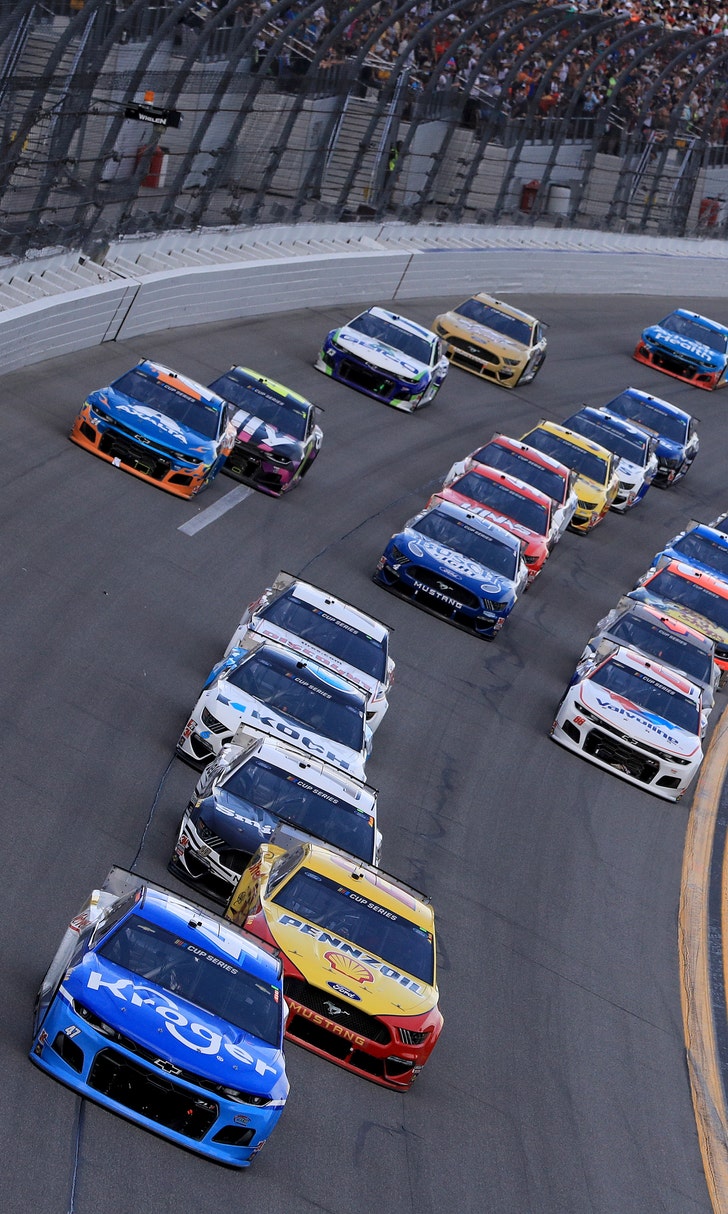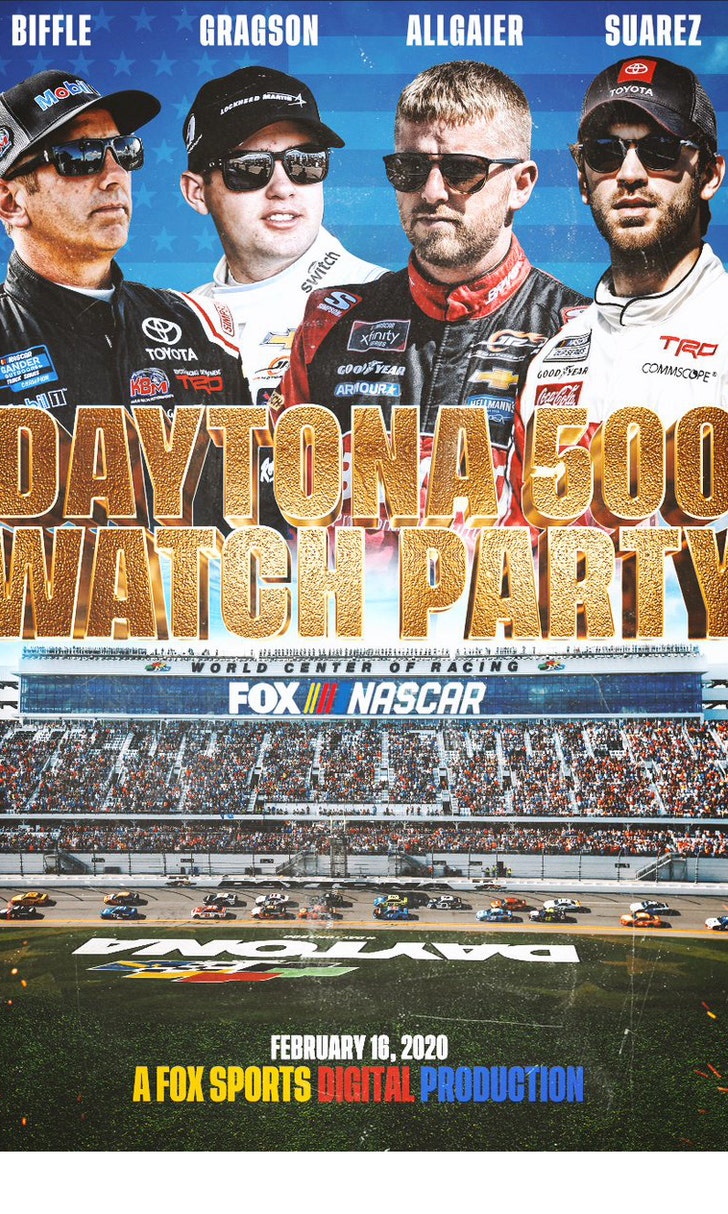 The Daytona 500 Watch Party!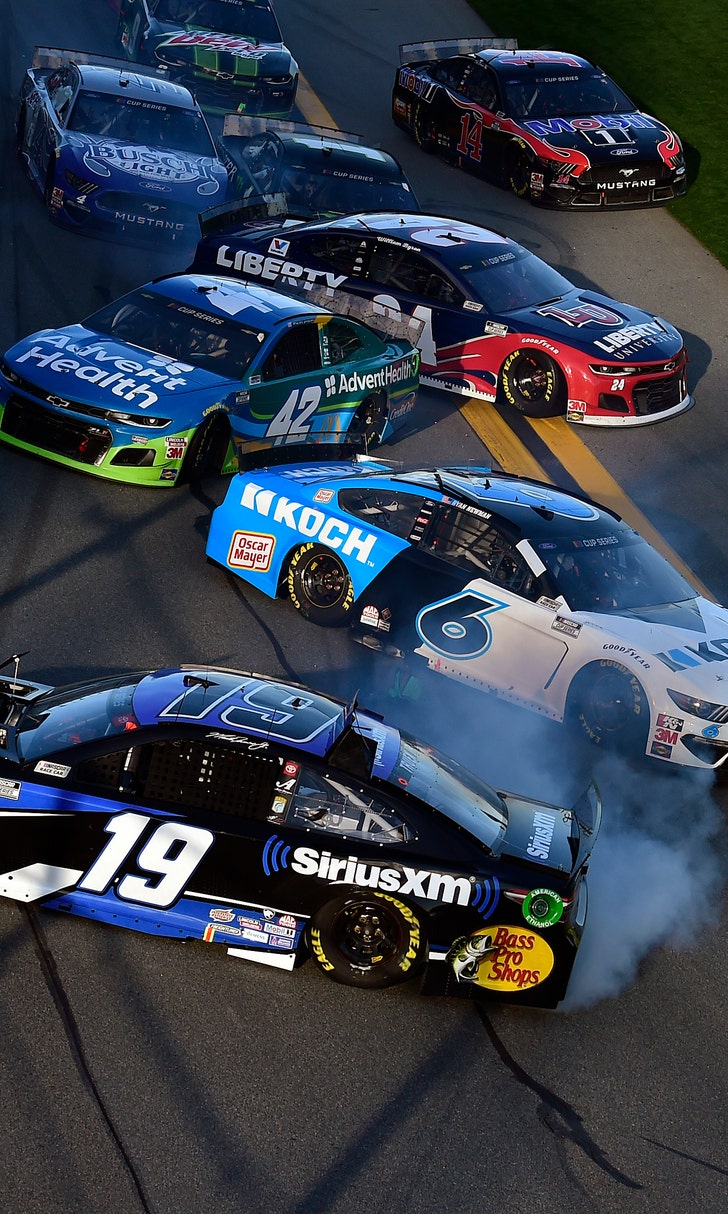 The Numbers Game At Daytona