NASCAR Cup Series
NASCAR Cup Series
Kenny Wallace enters milestone race on high note
Published
May. 21, 2011 5:14 a.m. ET

Kenny Wallace is on the cusp of a milestone in his driving career. He would rather be known as the ''Comeback Kid.''
These days, Wallace is driving as if he deserves that title.
Wallace, the gregarious younger brother of former NASCAR champion Rusty Wallace, will become just the second driver in NASCAR Nationwide history to run 500 races at Sunday's event at the Iowa Speedway, a track designed by Rusty.
But Kenny Wallace will reach the mark in the midst of a career resurgence. At 47, Wallace is seventh in the Nationwide standings and has three top-10 finishes in 11 starts, matching the total he posted in 104 starts over the past three seasons.
''There's never really been comeback drivers in NASCAR. Usually they just fade and quit. So I proclaimed myself the 'Rocky,''' Wallace said. ''And I'm back. I really did it. It really happened.''
So how did it happen with Wallace, whose declining results and steady career as a TV broadcaster seemed to indicate his transition from the driver's seat to the sideline was nearly upon him?
It started when he traded in sweet tea for sweet potatoes.
Wallace, with the help of longtime friend and workout maven Mark Martin, dropped at least 20 pounds in the offseason as part of an effort to prove himself to his new team, RAB Racing. He traded in his beloved soda, too, and began embracing fruits, fish and oatmeal. The newfound appreciation for sweet potatoes came on the advice of the seemingly ageless Martin, and Wallace has come to embrace them as ''rocket fuel.''
''I came up with this new saying. 'Your life won't change until you change your life,''' Wallace said.
But like many a struggling driver, the change to a new team was just as crucial for Wallace.
After back-to-back top-10 finishes in the Nationwide points standings in 2004-05, Wallace's career began to tumble as he ran with cars that often put him a lap down just 40 laps in.
''I started falling from grace and people started kind of counting me out,'' Wallace said. ''It really started bothering me.''
Rusty Wallace, who gave Kenny his big break in the late 1980s with his first full ride in what was then the Busch series, reached out to him last October and asked Kenny to run for Rusty Wallace Racing in St. Louis with a car Kenny could contend with.
Kenny Wallace finished 13th, a result that helped encourage him to attack the 2011 season with renewed vigor.
''We said, 'Let's put you in a really good car,'' Rusty said. ''He looked like the Kenny of old.''
After a lackluster start in Daytona, Kenny Wallace notched consecutive 10th-place finishes in Phoenix and Las Vegas. He was 12th in Nashville last month and posted his best finish of the year last week, taking seventh in Dover.
Though Wallace noted how coincidental it is that he'll make the 500th start at the short oval his brother helped build in an old cornfield just east of Des Moines, he's also embraced its significance because of all that Rusty has done for his career.
But the number Wallace wants folks to remember most is 855 - which will be his total across all three NASCAR series through Sunday and a reminder of his 344 starts in Sprint Cup racing.
Wallace is also within reach of the Nationwide starts mark set at 519 by Jason Keller, who is without a ride for 2011. But he's more focused on the present, and Rusty believes Kenny might just celebrate his milestone start on Sunday with a win - something he hasn't done since 2001.
''It means a lot to me because this is a track where, Kenny can win this race,'' Rusty Wallace said. ''If he wins this thing, it'd be real special for me and for Kenny.''
---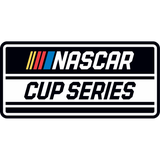 Get more from NASCAR Cup Series
Follow your favorites to get information about games, news and more
---