Kahne scores big victory at Pocono
BY foxsports • August 4, 2013
Kasey Kahne passed his Hendrick Motorsports teammate Jeff Gordon on the 159th of 160 laps to win Sunday's wild and crash-filled GoBowling.com 400 NASCAR Sprint Cup race at Pocono Raceway.
And with his second victory of the season, Kahne is virtually assured of a slot in the Chase for the Sprint Cup, NASCAR's season-ending, 10-race championship round. Kahne, who won earlier this year at Bristol Motor Speedway, led a sweep of the top two positions by the powerhouse Hendrick team, with Gordon finishing second ahead of Kurt Busch, Ryan Newman and Dale Earnhardt Jr.
Coincidentally, today was Gordon's birthday and Busch's as well. The race boiled down to two restarts in the final 10 laps. In the first, Kahne led Gordon but got passed for the lead. In the second, Kahne returned the favor during the final two-lap green-flag sprint.
"I about gave it away," said Kahne of the first restart. "Jeff got by me. Then on that final restart, I spun my tires a little bit. He got a great restart. Kurt Busch pushed me all the way to Turn 1, which really helped. And then I went into (Turn) 2 and it was either go for it and make it work, or not. And good as our Farmers Insurance Chevrolet was all day long, I thought we could make that work on the outside. I just needed to clear him, and when we got to Turn 2, I was able to do that."
For Gordon, it was a bittersweet 42nd birthday.
"It's funny how our emotions go up and down in the sport," said Gordon. "Going into the race, if you would have told me I could finish second, I'd say that was a great birthday gift. … He (Kahne) flat out-drove me into (Turn) 1. I'm disappointed we didn't get this win."
Jimmie Johnson started from the pole and led 43 of the first 75 laps, but a blown right-front tire put him into the wall and out of contention. He finished 13th. The drama began early in the race, as Juan Pablo Montoya drifted up into Ricky Stenhouse Jr. in Turn 1 on the opening lap, also collecting Matt Kenseth and Joe Nemechek in the process.
On lap 15, four-time Pocono winner Denny Hamlin looped his Joe Gibbs Racing Toyota in Turn 3, ending a frustrating weekend with his third DNF in the last five races. Most of the lead-lap cars pitted under Hamlin's caution, but Johnson did not. So after easily leading the first 33 laps, Johnson had to pit under green, surrendering the lead to Kurt Busch and rejoining the fray in 25th position.
But 10 laps later, the leaders started pitting, allowing Johnson to move back toward the front and take the lead on lap 47. Then, Johnson got shuffled back again on a round of pit stops for David Gilliland's blown right-front tire and subsequent wall-banger on lap 53. Johnson pitted then, but 11 drivers didn't, with Brad Keselowski briefly leading before being passed by Kahne on lap 58.
Again, the cars that didn't pit had to come in, cycling Johnson back out front on lap 74.
But just two laps later, Johnson blew a right-front tire and with it his chance at victory. This is at least the fifth race Johnson could have won this season but encountered a problem, although he still leads the points comfortably.
On the restart for the Johnson caution, Keselowski briefly took the lead over Kahne. The two put on a fierce battle for the top spot, with Kahne ultimately getting the position on lap 93. Within a lap, Kahne opened up a margin of a full second over Keselowski.
And from there on, it appeared to be smooth sailing for Kahne, who led Gordon by 7.6 seconds on lap 150 when a caution came out for debris on lap 149.
On the restart, Gordon passed Kahne with seven laps to go. But then Kenseth crashed with five laps to go and the track went yellow once again. This time, it was Kahne who made the power move, going around Gordon on the high side to win his 16th career Cup race in 345 starts.
---
---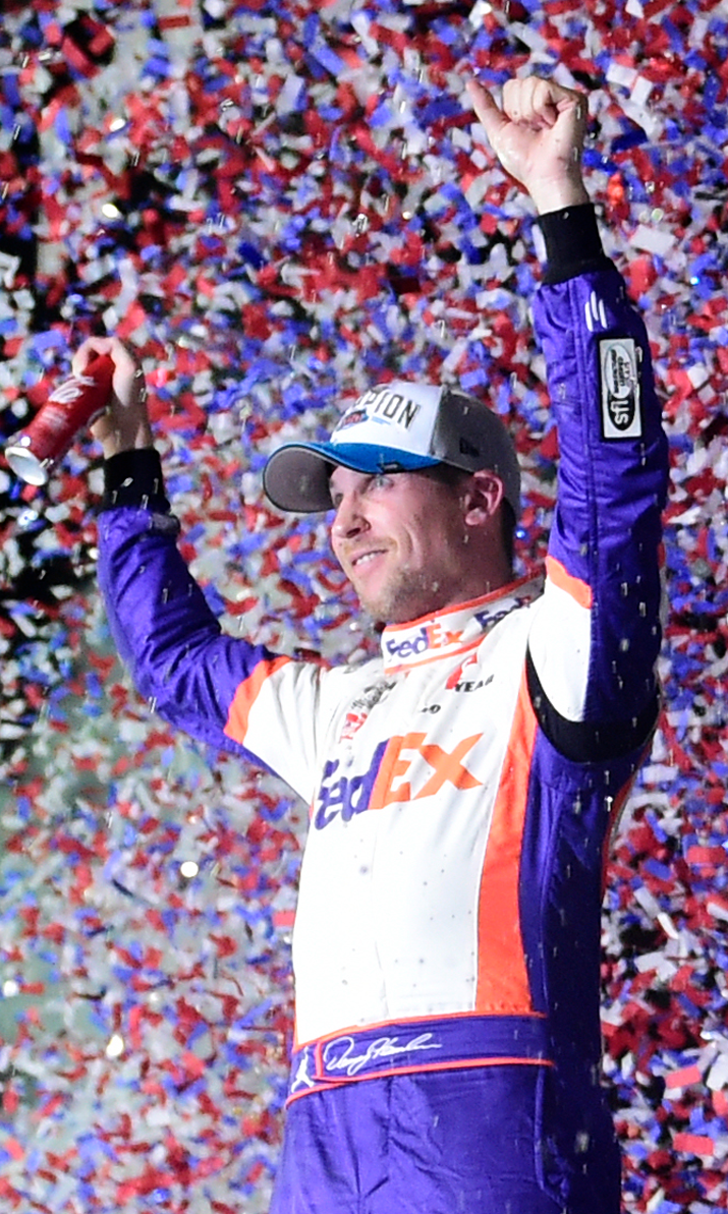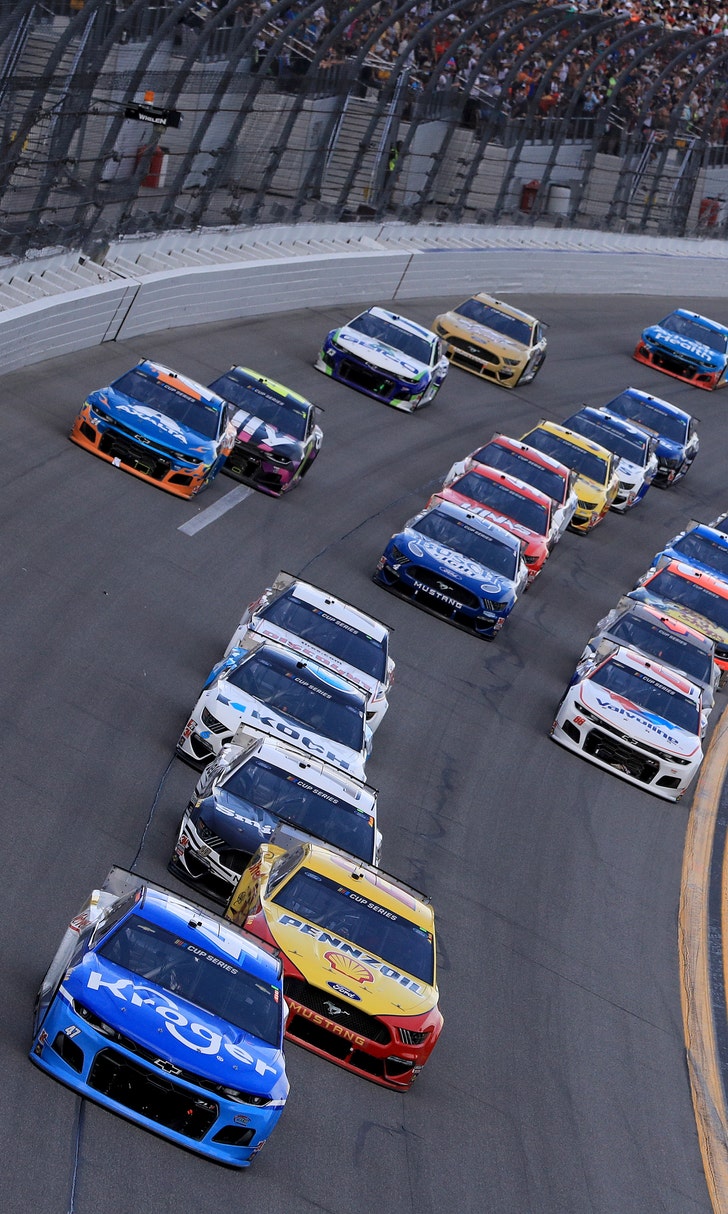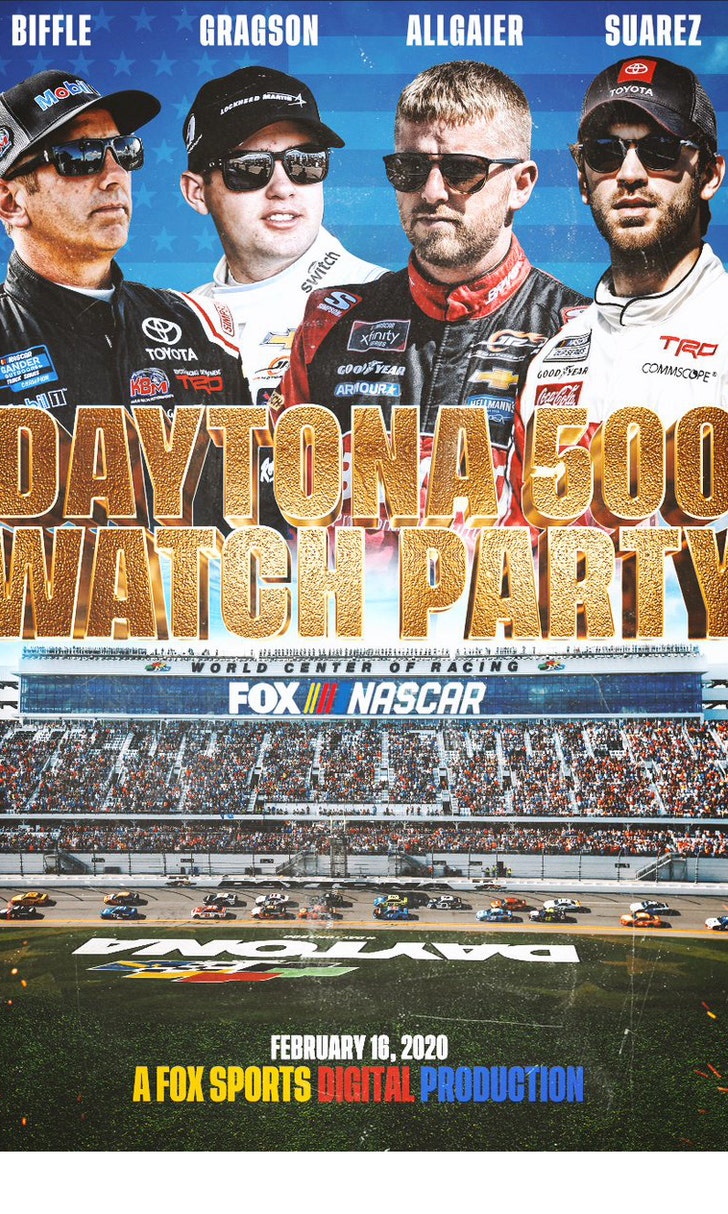 The Daytona 500 Watch Party!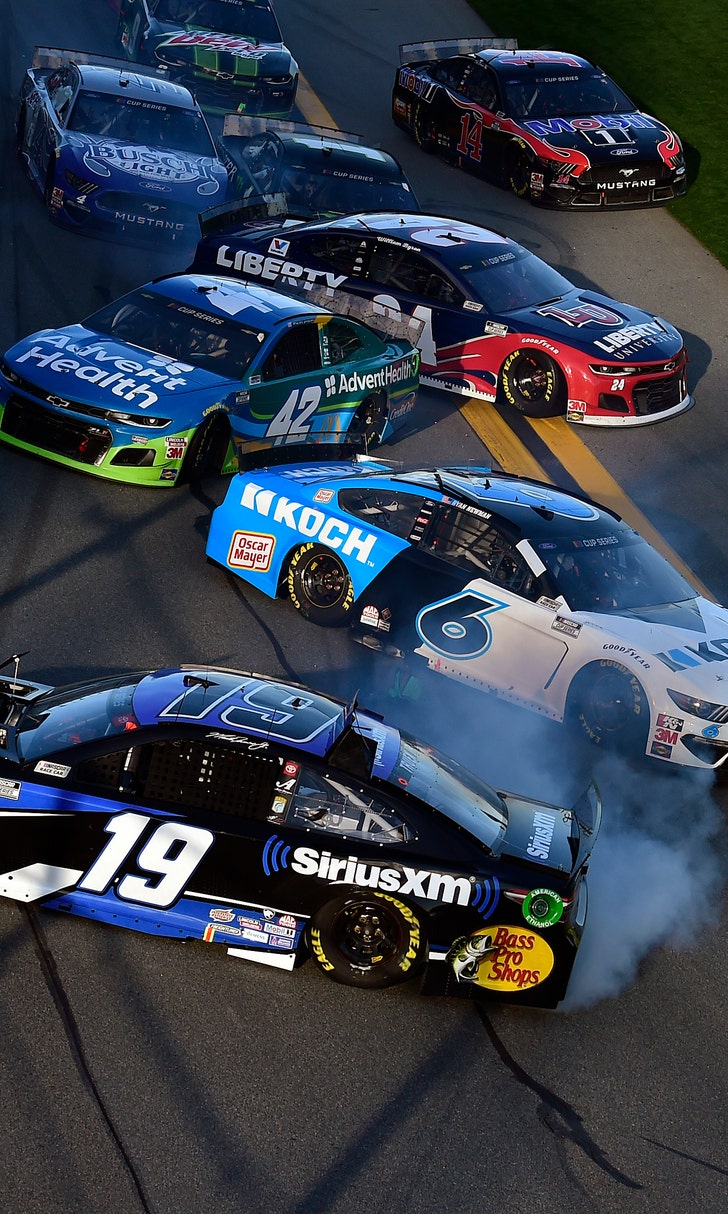 The Numbers Game At Daytona