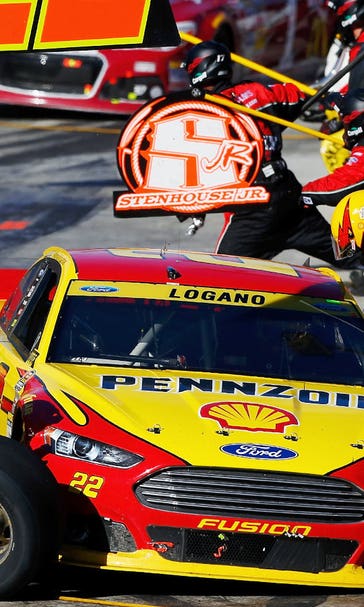 Just the pits: Disastrous night on pit road dooms Logano's title hopes
BY Jared Turner • November 16, 2014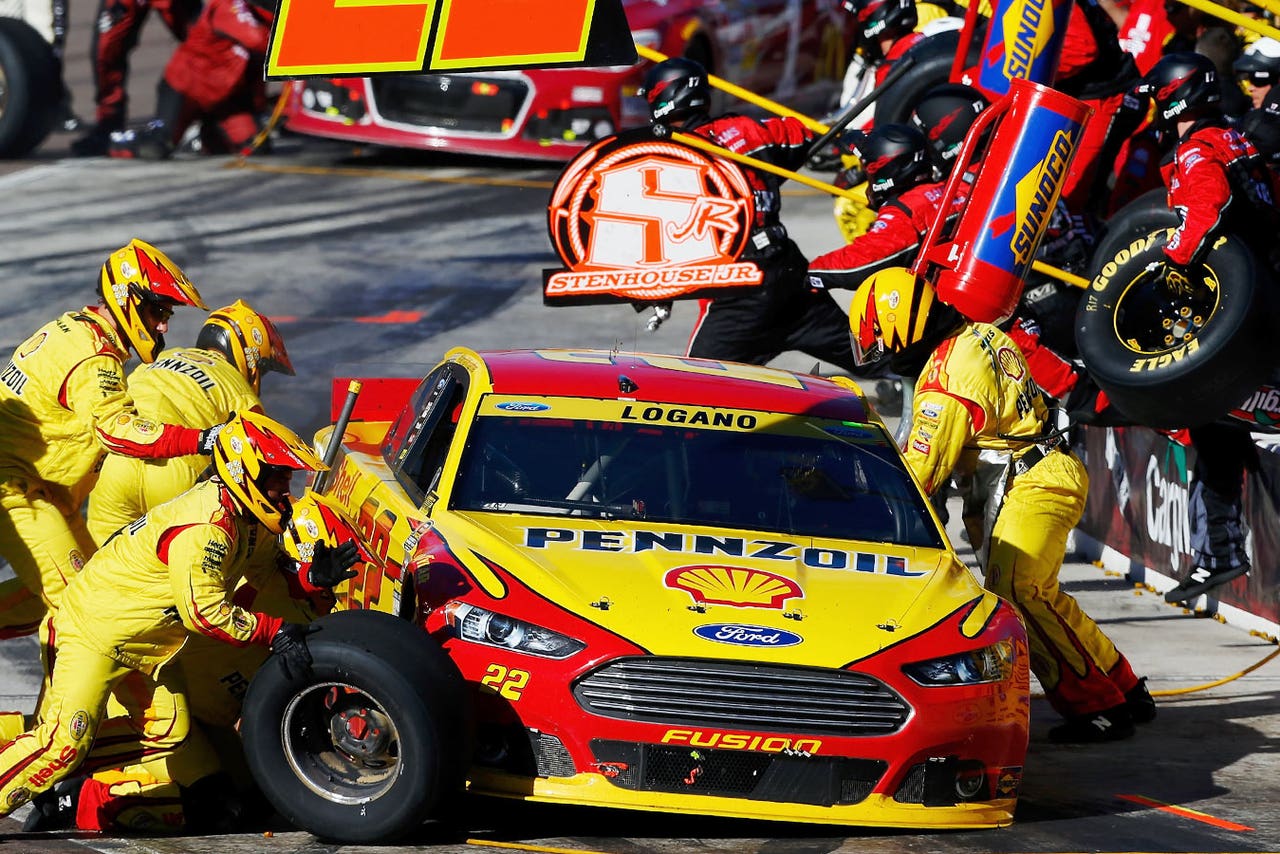 Multiple issues on pit road late in Sunday's season finale proved be the undoing of Joey Logano's quest to become the 2014 Sprint Cup champion.
Logano, who entered the winner-take-all title showdown at Homestead-Miami Speedway with hopes of capping his best season in six years of Sprint Cup competition by grabbing the sport's ultimate prize, finished 16th and last among the four title contenders as Kevin Harvick claimed the victory and the championship.
After starting ninth and spending most of the race among the top five, Logano saw his title hopes begin to take a turn for the worse when the leaders hit pit road under caution with 74 laps to go.
Running fifth at the time, Logano came off pit road 10th following a lengthy, 15-plus second pit stop in which his crew took a couple extra seconds to repair some minor damage Logano had incurred to the right side of his No. 22 Ford from a brush with the outside wall a few laps earlier.
After restarting 10th, Logano was back up to fourth when a caution flag waved for debris with 47 laps to go. A championship still within their reach, Logano's team faltered once again on pit road when a loose lug nut dropped their driver seven positions to 11th on the restart.
The problems weren't over, however.
Having clawed his way back up to sixth when a caution flag waved for debris with 20 laps to go, Logano watched his championship bid completely implode when his team dropped the jack on the pit stop, costing Logano precious time and leaving the second-year Penske man stranded outside the top 20 on the restart.
With nothing to lose, Logano made a four-tire pit stop under another caution with 12 laps to go, and lined up 29th for a restart with nine laps left.
From there, he managed to pick up 13 positions before the checkered flag, but it wasn't nearly enough to get back into the championship mix.
But despite the disappointment of missing out on a title, Logano refused to criticize his pit crew for the multiple late-race miscues.
"Obviously when you're pushing hard to try to make 11-second pit stops or better, mistakes happen," Logano said. "We can't have that happen, obviously. We can't afford to have a mistake like that. But without re-watching the tape, I'm not going to say it was pressure (of a championship) or whatever it was. We're all trying really hard, we're all trying to go as fast as we can. It's like everyone running the wall out there going as fast as you can. Sometimes you make a mistake, and we knew coming into this race you can't afford to make one mistake and put yourself behind.
"We just made a couple tonight which put us back. Obviously our pit crew has done a good job this year. I'm not putting them down over one thing. It just was bad timing on one of them."
Crew chief Todd Gordon also wasn't willing to point fingers over what went wrong on the stop that ultimately doomed his driver.
"The jack slipped off the post and then unfortunately it happened late enough that the tires were off and the car was sitting on the jack stop. It is just one of those deals," Gordon said. "I think that is the only time this year that we have had that happen. The guys have done a good job. It is unfortunate that you have your miscue that late in the race, because there was no time to recover." 
Despite finishing fourth in the final standings - 15 points behind champion Harvick and last among the championship finalist - Logano was in no mood Sunday night to let his Homestead result taint the entire season.
After making the Chase for the first time and picking up a lone win in his first year at Team Penske, Logano raised the bar to another level this season with a career-high five victories that made him a championship favorite right up until the bitter end.
"It's been an awesome season for this whole 22 bunch," Logano said. "We were out there, a lot of top fives, a lot of wins. Coming into today, we knew what we had to do; we just didn't execute from every angle, it seems like. Unfortunately, a great season like that makes this overall finish fourth because of one mistake, but that's what the rules are. We understand that. 
"This team did a great job of consistently being fast. In the previous years that would have been perfect. But coming into this race and the way the points go, it doesn't pay anymore, obviously. Just didn't execute perfectly tonight, and for that reason we'll finish fourth. But we still feel like we did a lot better than fourth this season."
When looking back over the team's entire body of work in 2014, Gordon likewise can't help but try to focus on the big picture.
"There is a lot to be proud of this season. Five wins and getting ourselves into the championship round are good things," the crew chief said. "I felt like execution would be the dictator tonight, and we didn't do that. That is the long and the short. We had issues and had them late enough that you can't recover from them. We had a few and we just didn't execute. We have to find a little more speed coming back, and it is disappointing right now.
"It isn't anything you want to smile or anything about, but as you get back and get days in, I think we will reflect back on the five wins and making it to the championship round, and recognize it as a step forward in the second year with Joey and something we can build off of going forward."
VIDEO: Mistakes on pit road cost Joey Logano a shot at the title
---
---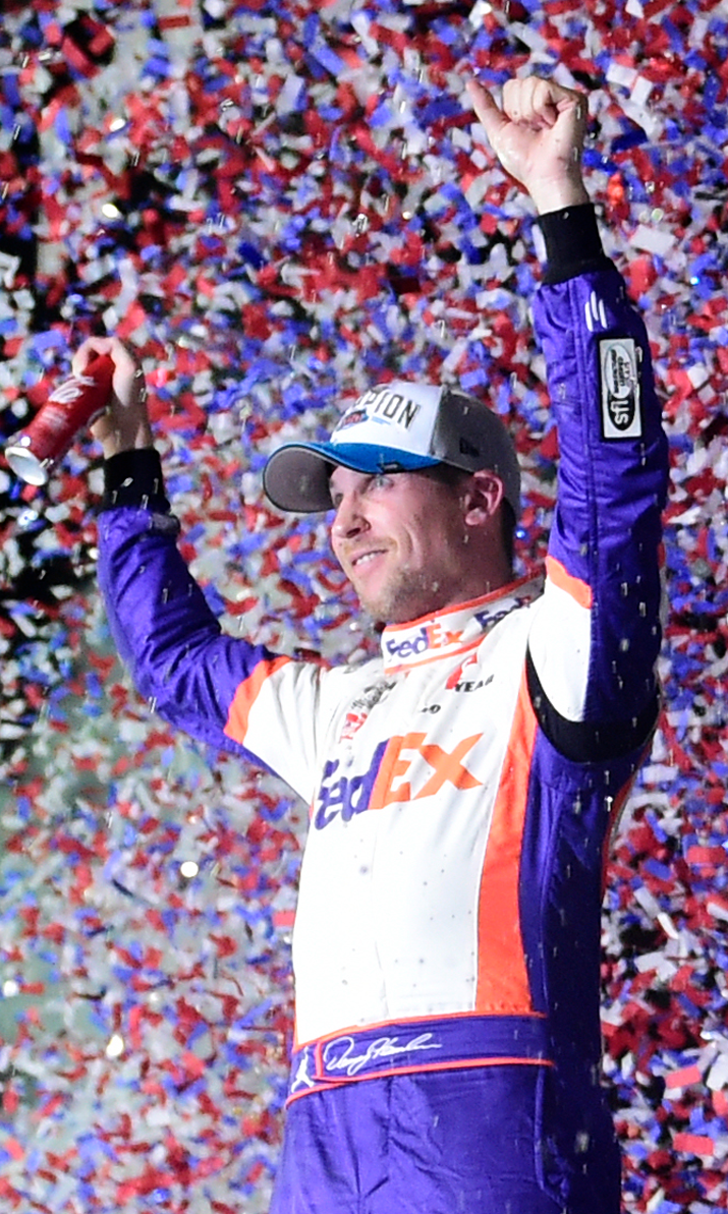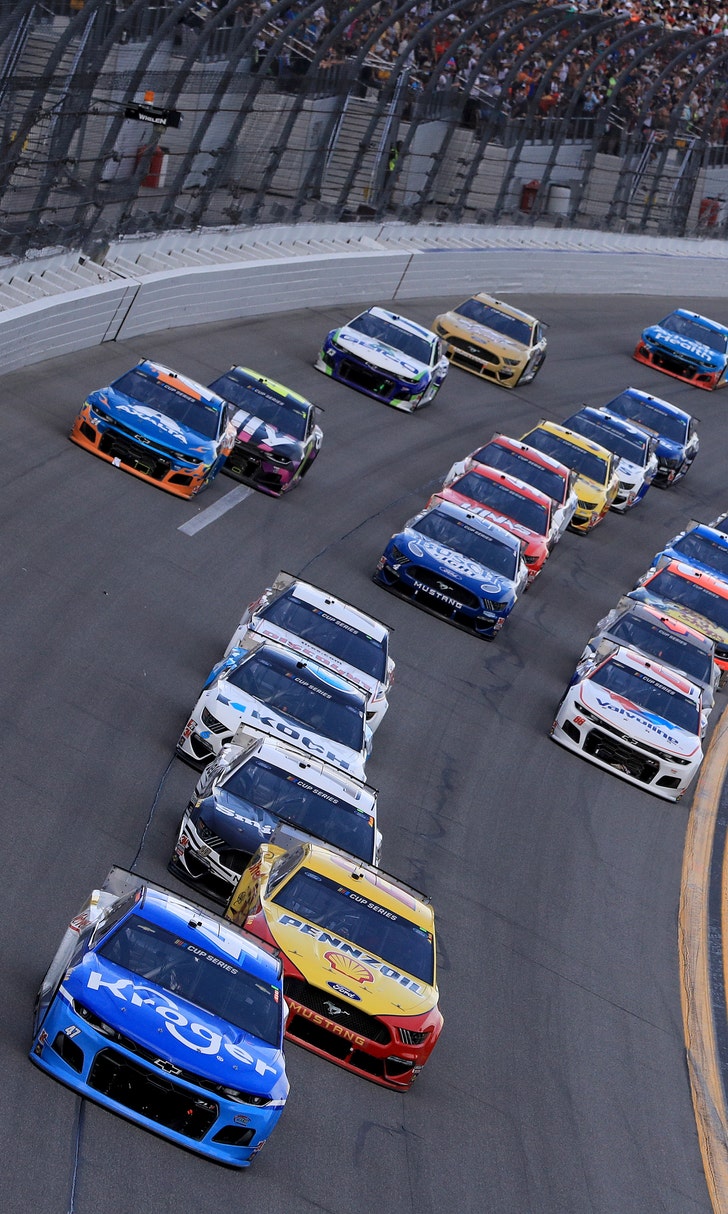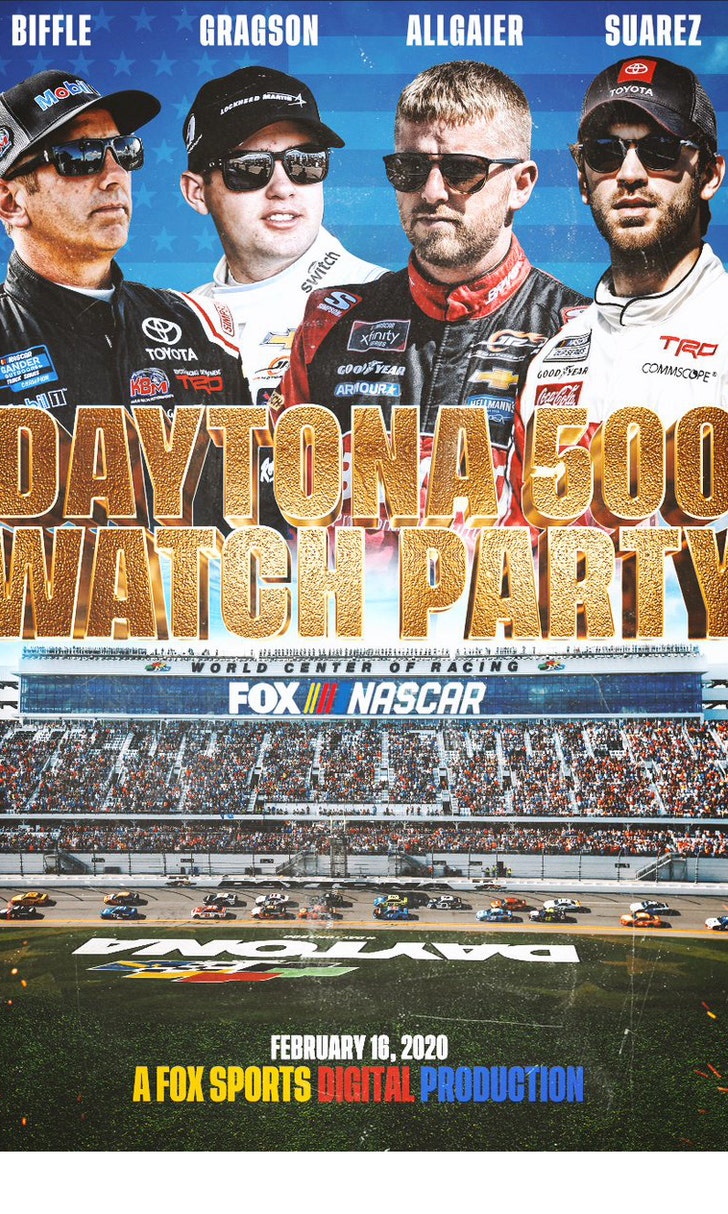 The Daytona 500 Watch Party!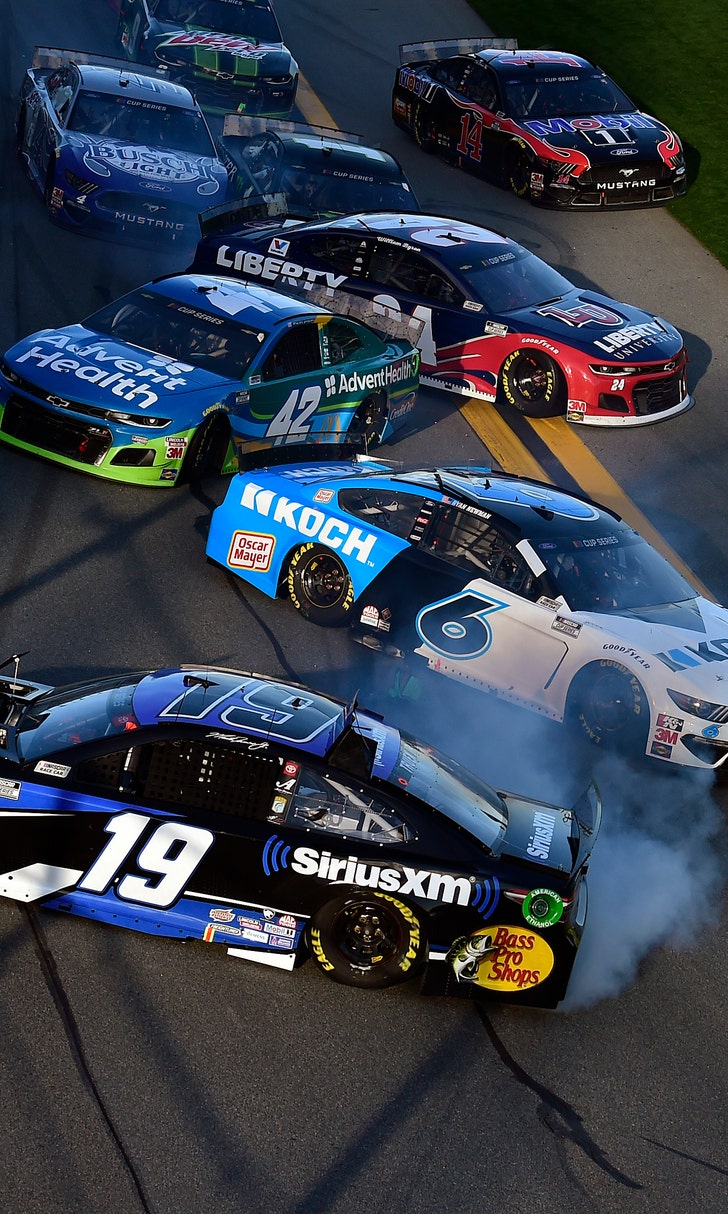 The Numbers Game At Daytona