NASCAR Cup Series
NASCAR Cup Series
Johnson outqualifies title rivals Hamlin, Harvick
Published
Nov. 19, 2010 10:45 p.m. ET

If qualifying is any indication of how the championship race might shape up in Sunday's NASCAR season finale, Jimmie Johnson appears to have an edge over Denny Hamlin and Kevin Harvick.
Kasey Kahne turned a lap of 176.904 mph to win the pole at Homestead-Miami Speedway on Friday, but the focus was on the Sprint Cup series' three title contenders.
Johnson qualified sixth, while Harvick was 28th and Hamlin was 38th on the speed chart - although he'll actually line up in the 37th spot on Sunday because of NASCAR's qualifying rules for teams that aren't in the top 35 in points.
Hamlin, who has a 15-point lead over Johnson and 46-point lead over Harvick going into Sunday, wasn't panicking.
''Our car's going to be fine tomorrow, we know that,'' Hamlin said. ''And this is a track where you can pass. We're looking forward to that part of it.''
A poor qualifying effort certainly didn't matter at Homestead last year, when Hamlin won the race after qualifying 38th. And Hamlin has put himself in position to win the championship this year despite not qualifying particularly well all season.
''Fridays have just never been our strong suit,'' Hamlin said. ''So we've got to battle back again.''
Still, it's another potential reason to worry for a driver who already is having his nerves tested. While qualifying might not be an accurate indication of how fast Hamlin's car might be in the race, he'll still have to avoid trouble as he picks his way through the field Sunday.
Harvick isn't typically a strong qualifier either.
''I thought we would actually be a touch better - but not much,'' Harvick said.
Earlier Friday, Johnson joked that he, Hamlin and Harvick have been having a ''a world class pillow fight'' in qualifying of late. All three drivers have qualified 17th or worse for each of the last two races, although Johnson was happy to break out of that mold.
''It's not ideal, but I think we've all shown that you don't have to qualify up front to run up front,'' Johnson said. ''If you had a scale of risk, the further back you start, the higher up the scale of the risk it would take you than (qualifying) up front.''
And Johnson was well aware that Hamlin won from deep in the field last year.
''If I was in their shoes, I'd say, 'Heck, we qualified 38th last year. It doesn't matter,''' Johnson said.
Hamlin spent part of Thursday afternoon getting needled by Harvick and Johnson during a news conference that seemed at times more like a celebrity roast than an interview session. Clearly, Hamlin's two championship rivals are trying to get into his head through good-natured, but pointed, verbal jabs.
It continued on Friday morning, when Johnson said he slept ''great'' Thursday night despite the mounting pressure of the championship.
''I don't know if Denny did, but I know I did,'' Johnson said.
Despite the perception that Hamlin is the least loose of the three title contenders going into Sunday's race, Hamlin insisted he isn't uptight.
''I feel fine,'' Hamlin said. ''I feel the same as I do every week. No, I'm never uptight.''
But Hamlin did finally toss a barb back in Johnson's direction.
''If he keeps bringing up my name, he's pretty much worried about me,'' Hamlin said. ''That's all I'll say. You're not gonna say you're not worried and you're relaxed and everything, but keep bringing up my name.''
Meanwhile, it was the fourth pole of the season for Kahne, who switched from Richard Petty Motorsports to Red Bull Racing last month. He hopes to build momentum for a full season at Red Bull before moving to Hendrick Motorsports in 2012.
''It's been good,'' Kahne said. ''I've seen what Red Bull is all about, I see how they do it and kind of learned about their parts and pieces and race cars, and they have really good stuff and good people. It's just a matter of just a little bit of direction and some leadership of things, and we're working on that. I think we're getting through all this, just a little bit here and a little bit there, we can be a strong team next year.''
---
---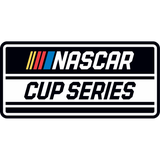 Get more from NASCAR Cup Series
Follow your favorites to get information about games, news and more
---