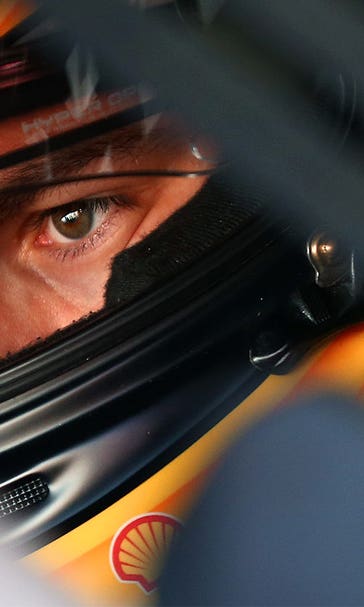 Joey Logano focused on winning Sprint Cup title, not retribution
October 30, 2015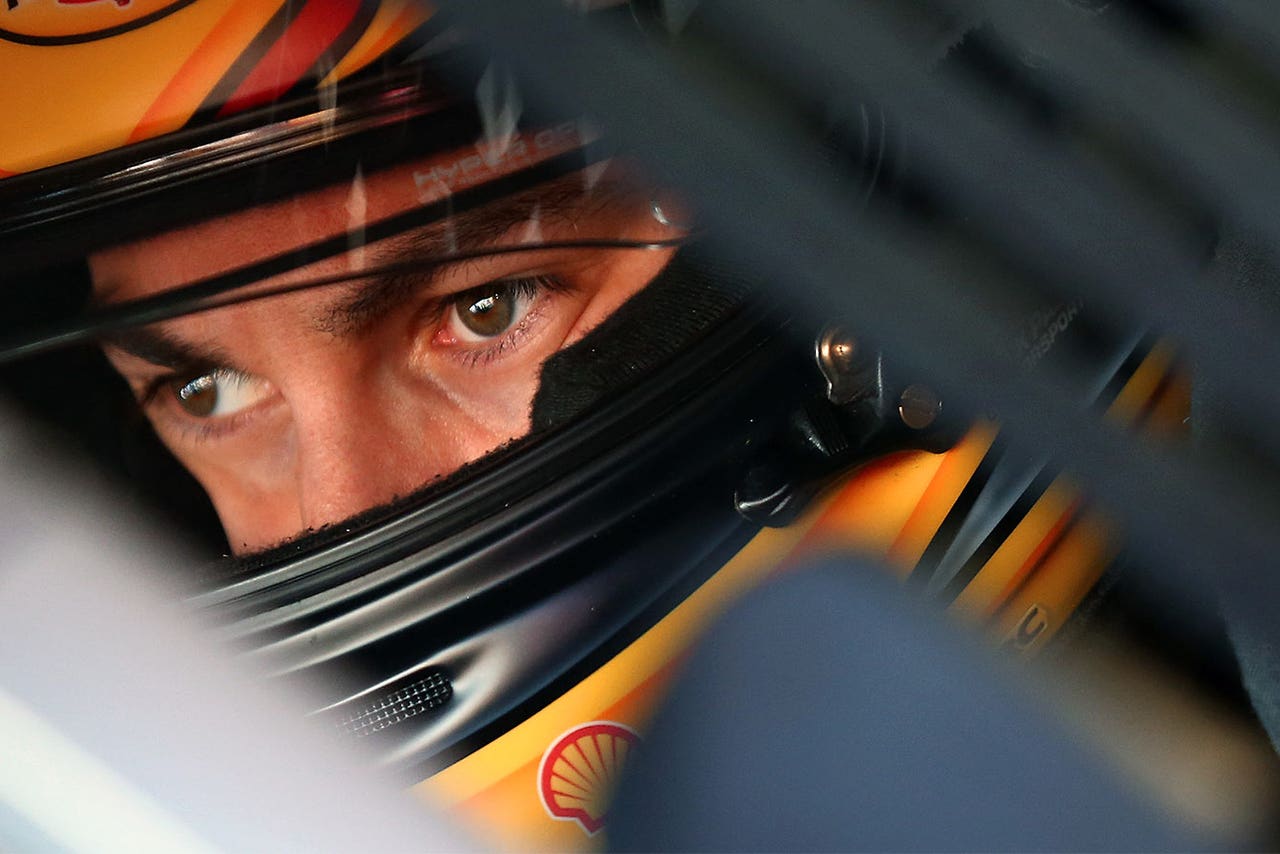 Of all the tracks on the Sprint Cup Series schedule, none is more ripe for retaliation that Martinsville Speedway -- the series' shortest track and one known for beating, banging and bruised egos.
If there's any driver who might be on the receiving end of a little revenge in Sunday's opening race of the Chase Eliminator Round, it's Joey Logano.
A winner of three consecutive races and one of eight remaining title contenders, Logano is hands-down the hottest driver in the series.
The Team Penske driver's latest success has come at a cost, however.
Two weekends ago, in Kansas City, Logano booted fellow Chase contender Matt Kenseth out of the way in the final laps en route to the win.
Clearly still steaming from the incident that ruined his best opportunity to advance to the next round of the Chase, Kenseth had a message for Logano after a close call coming to pit road during last weekend's elimination race at Talladega.
"Tell that 22 (Logano) I'm gonna knock him out after the race," Kenseth radioed to his team. "Tell him to hide behind his daddy."
While Kenseth didn't make good on that promise, he's no doubt still ticked off after falling out of the Chase with his failure to win at Talladega.
His own title hopes now history, Kenseth would seemingly have nothing to lose by laying a bumper to Logano at Martinsville, one of the tracks where aggression is accepted, if not encouraged, by the sanctioning body.
So is Logano, who obviously has much more to lose in terms of the overall championship picture, concerned about retaliation in Sunday's Goody's Headache Relief Shot 500?
If he is, he's not willing to admit it.
"We're focused in on winning the race," Logano told FOXSports.com on Friday at Martinsville. "That's what we can control. We can't control anybody else's thinking or what's in their mind. We have to think about how we advance and how we win this weekend, in particular. That's what we've been focused on all week. We're not gonna change that."
Of course, Kenseth isn't the only one who is less-than-happy with Logano right now. A large chunk of Dale Earnhardt Jr.'s massive fan base -- commonly known as 'Junior Nation' -- isn't exactly thrilled with Logano, either.
That's because NASCAR declared the Logano the winner over Earnhardt in last weekend's controversial finish at Talladega, where officials had to review video replays to determine which driver was ahead at the time of the final caution.
As a result of NASCAR's decision, Earnhardt was not only denied the victory; he was denied the opportunity to advance to the Eliminator 8.
Not surprisingly, Logano -- whose car was the target of numerous beer cans during a post-race victory burnout -- has been hearing from Earnhardt fans all week on Twitter and other social-media outlets.
Don't expect Logano to hit back, though, in a manner similar to the one occasionally used by fellow driver Jimmie Johnson, who despite being one of NASCAR's most non-confrontational drivers, seems to enjoy antagonizing his critics on Twitter.
"I think it's funny when Jimmie does that, actually," Logano said. "I think it's pretty funny. I look at it and don't really see where it's worth my time to have to stand up for myself for one of those haters. I've got more important things to do with my life than do that.
"Yes, it's fun sometimes when you write back. Some of them are just so lost. They're just so far out there. It's like, 'You have no idea.' And I just think, 'No, it's not worth it. I'll just keep doing what I'm doing.' "
If Logano wins on Sunday, it would be his first triumph at the .526-mile paperclip-shaped track, and he would join an elite list of drivers in the sport's history who have captured four trophies in succession.
"Our ultimate goal is to win the championship and if we can win four in a row, great," Logano said. "We've been on an amazing roll here lately, which has been pretty spectacular. This racetrack has been another good race track for us.  We haven't won here yet in the past, but it's been a good track for us the last few times we've been here. We've qualified well and ran up front here in the spring; just didn't quite have the car good enough to win. If you can win this race, it sets you up so good for Homestead."
Getting to Homestead-Miami Speedway, site of next month's winner-take-all season finale in which four drivers will compete for the title, is on Logano's mind first and foremost at Martinsville. While a win in any of the next three races would automatically punch his ticket to the Championship Round, Logano is more concerned about the big picture than extending his streak.
"We're not throwing all caution to the wind this weekend," he said. "We want to be smart about it. We want to get the best finish we possibly can and do what we typically do every race. We're not gonna change the way we race. We're gonna keep doing the same thing we've been doing, because that's what works. We found the right recipe, but we've got to be pretty smart about it."
---
---