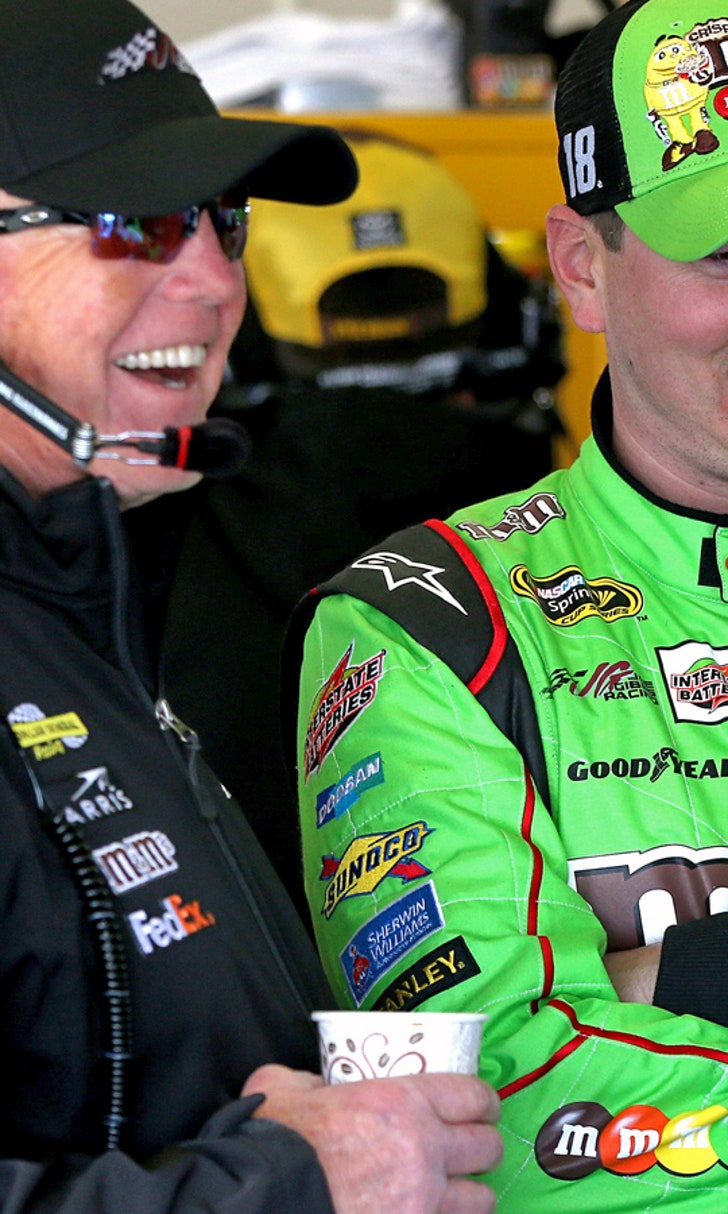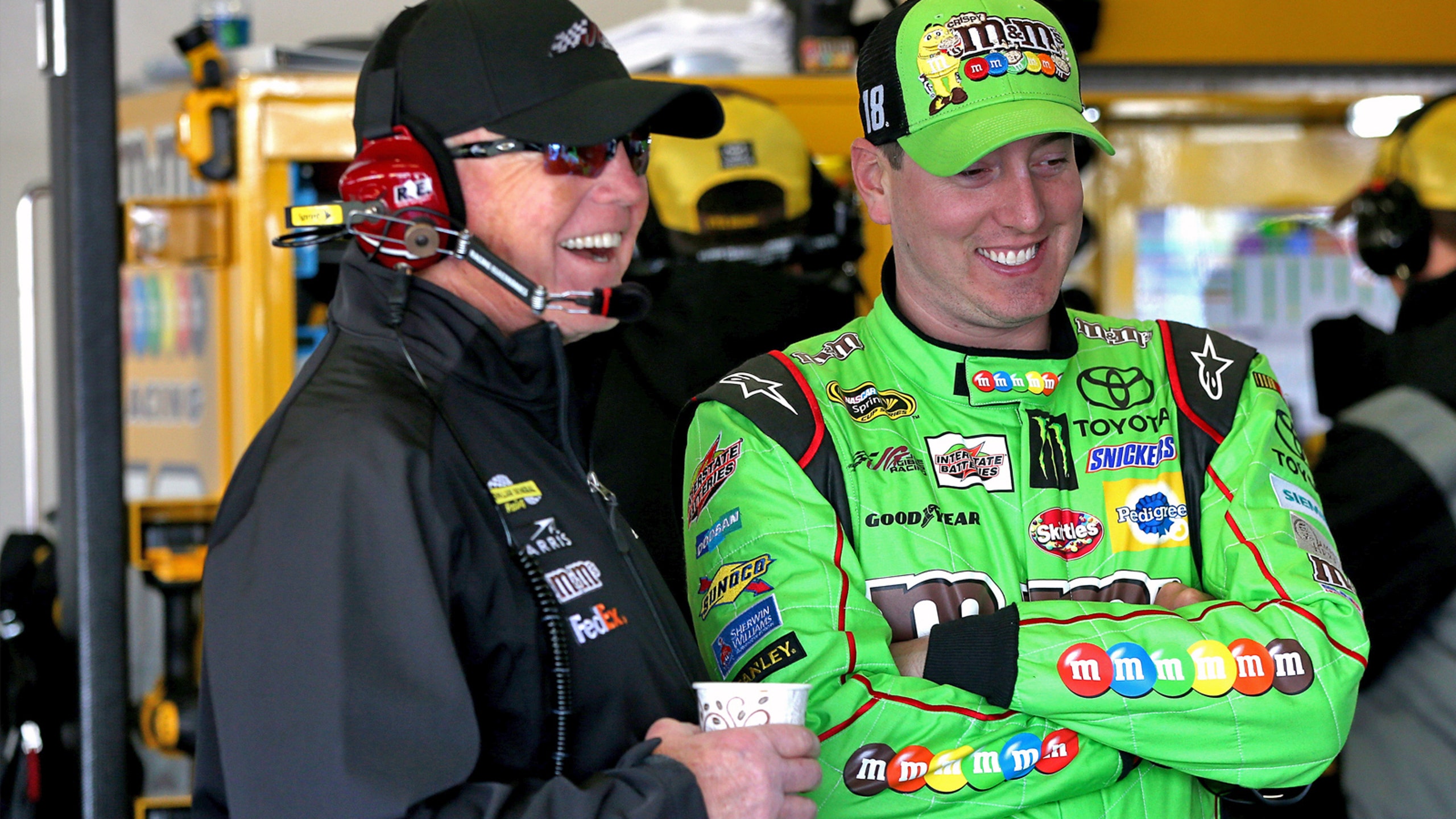 Joe Gibbs Racing aims to stay on a roll in Irwin Tools Night Race
BY foxsports • August 22, 2015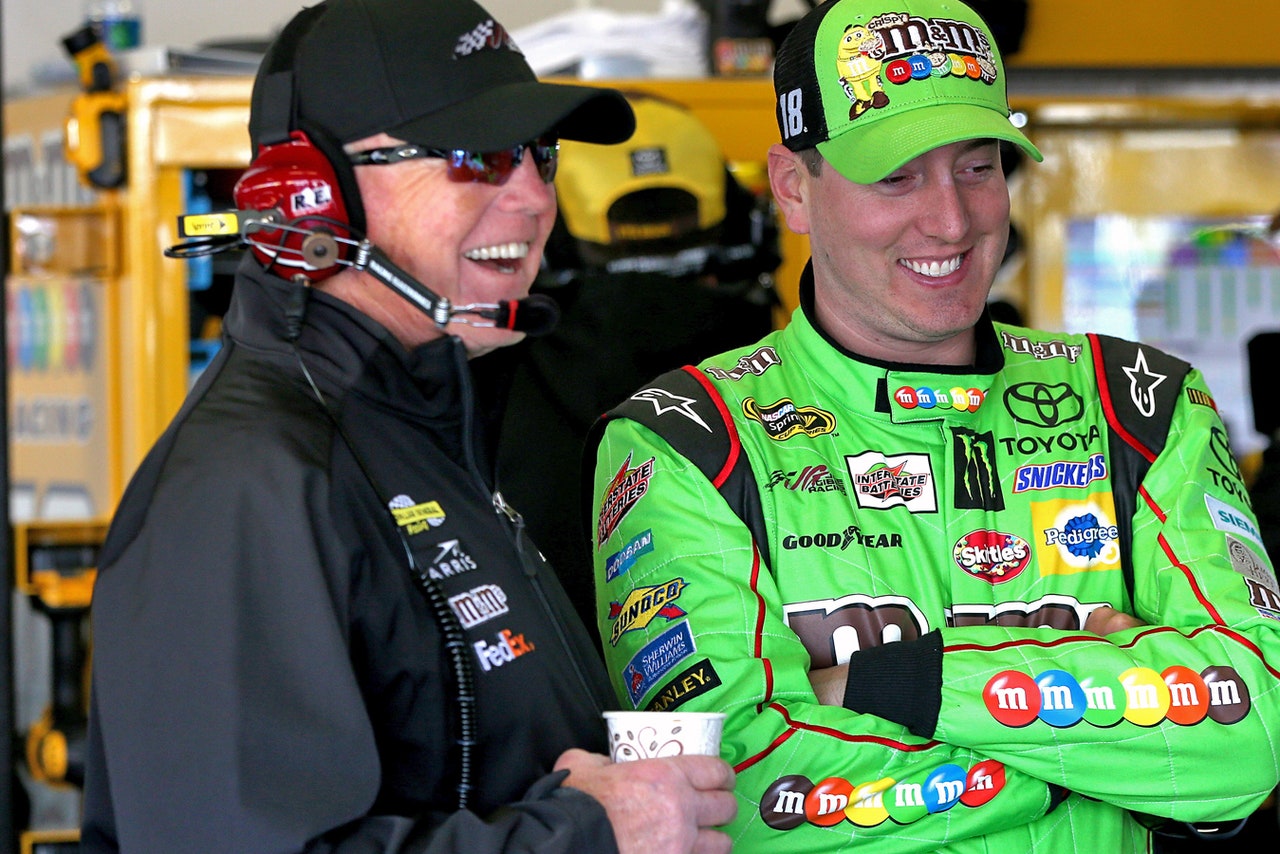 The summer months have been mighty kind to the Joe Gibbs Racing bunch in the NASCAR Sprint Cup Series.
While it may seem like a broken record to point it out, the team's strength has continued to show this weekend at the 'World's Fastest Half-Mile.'
Rolling into Bristol Motor Speedway for the annual Irwin Tools Night Race, JGR has seven wins and four poles in the last 12 Sprint Cup races, with each of the team's drivers getting in the mix.
The four drivers have each shown speed throughout the weekend's practice and qualifying sessions, with JGR starting 1-2-3 for Saturday night's race with Denny Hamlin, Kyle Busch and Carl Edwards sweeping the top three spots. Matt Kenseth will roll off 13th for Saturday's race and has four Bristol wins, including two of the last four.
Still, with just three races left in the regular season, Kenseth said he does not believe the Gibbs cars are the odds-on favorite once the Chase for the Sprint Cup begins at Chicagoland Speedway.
"I don't think you sit here in the middle of August and pick favorites for the Chase," Kenseth said Friday at Bristol. "I know we're only a month away or so, but when you're on a roll it's fun and you have to enjoy it because they never last forever and you don't know how long they're going to last."
While JGR is doing all it can to keep things rolling along, the competition is doing all it can to put it to an end.
This weekend at Bristol, Michael Waltrip Racing's David Ragan, Team Penske's Joey Logano and Brad Keselowski, Chip Ganassi Racing with Felix Sabates' Kyle Larson, as well as Stewart-Haas Racing's Kurt Busch and Kevin Harvick have all shown speed, but in each session a JGR Toyota has ended up on top.
While Saturday's 500-lap race will put all competitors to the test, it will be yet another chance for the JGR cars to assert their dominance. Each of the team's four drivers has gone to Victory Lane at Bristol, with 13 wins between them.
By all indications, it seems one of the team's four drivers has a solid shot to keep the momentum rolling Saturday night at Bristol. Kyle Busch just hopes to keep it going well into the Chase.
"I'm hoping the guys at the shop will tell us on Monday that we still have good stuff coming. I'm sure we do, and everybody has just been working their tails off and doing a great job," he said after qualifying second. "We just tried some different things this year and it's kind of worked for us.
"Overall, I couldn't be more pleased with just everybody's effort and everybody's work and the communication with bringing on the fourth car with Carl Edwards and of course Matt Kenseth as well too," Busch added. "It's a JGR top-three there and Kenseth, he's won two of the last four here so we definitely ain't no slouches around Bristol."
---
---