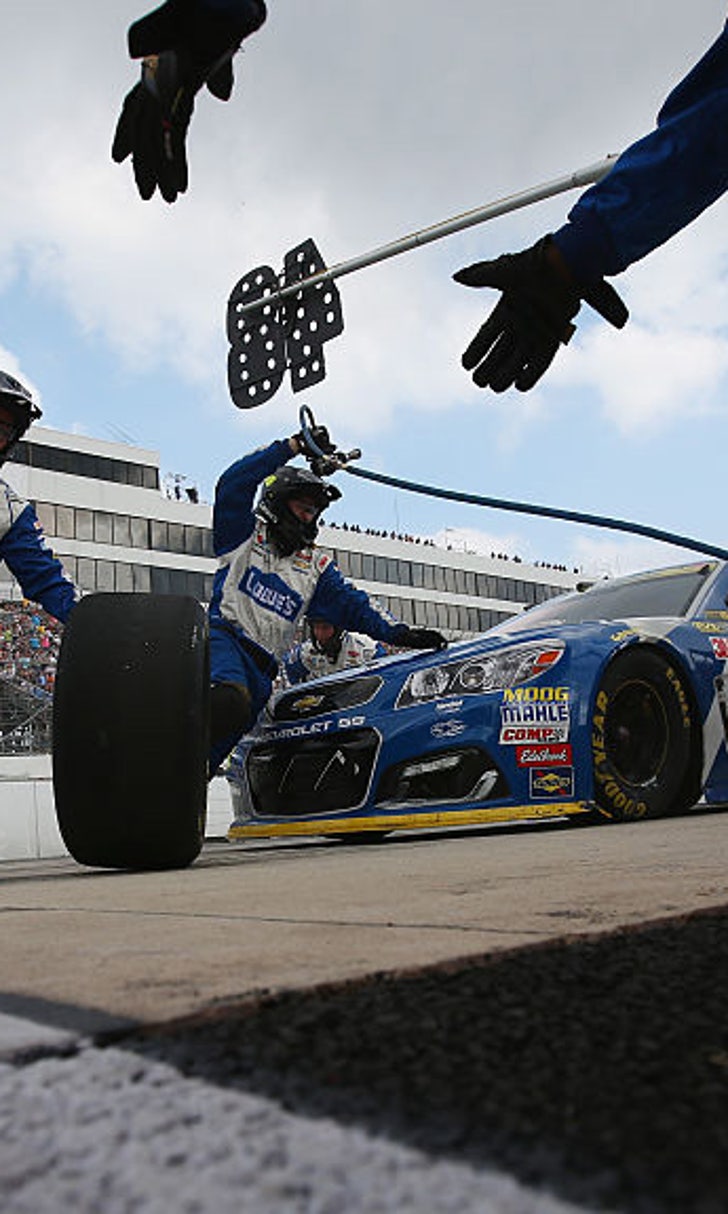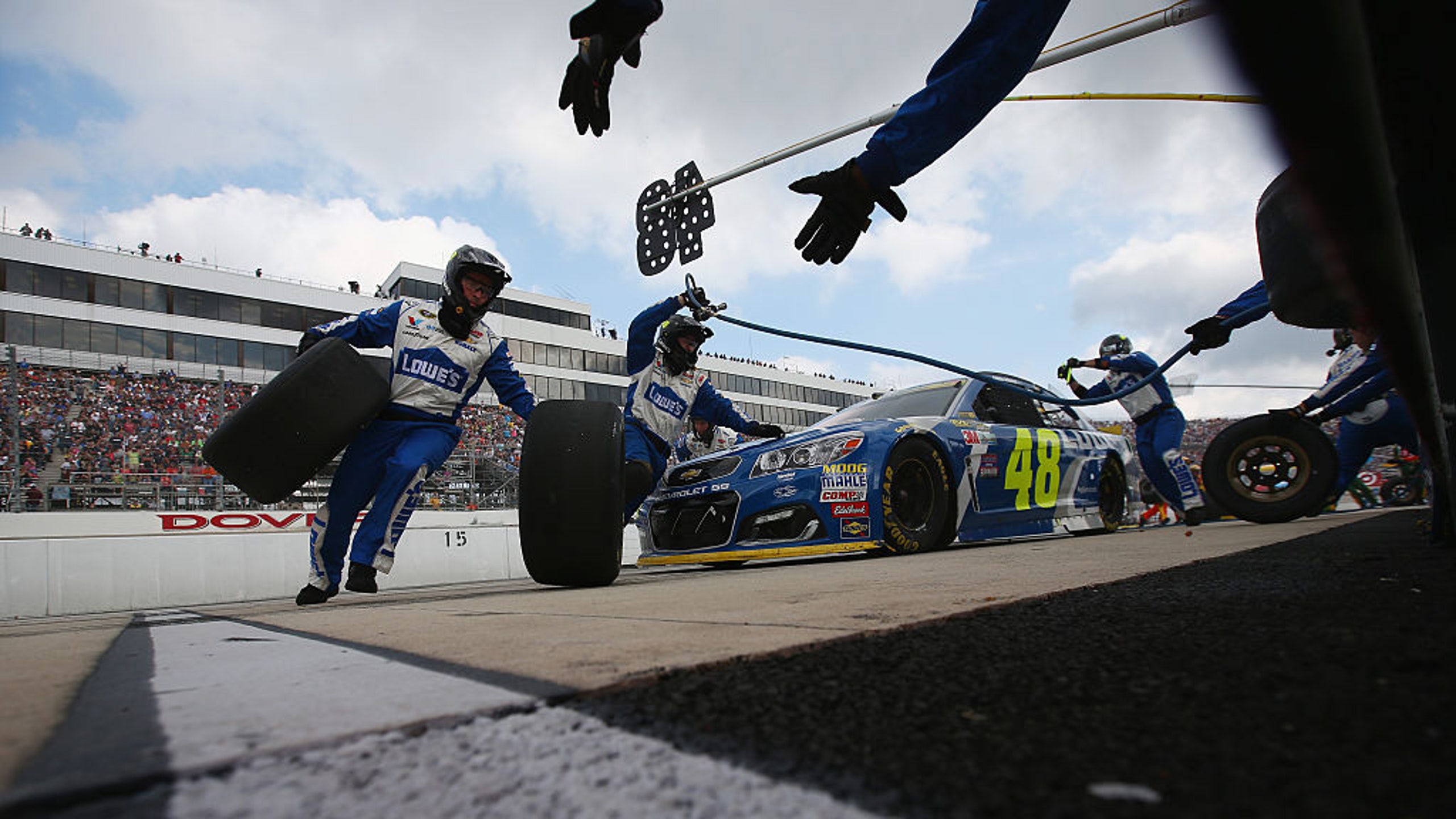 Jimmie Johnson: 'One got away' after pit road mistake at Dover
BY foxsports • October 2, 2016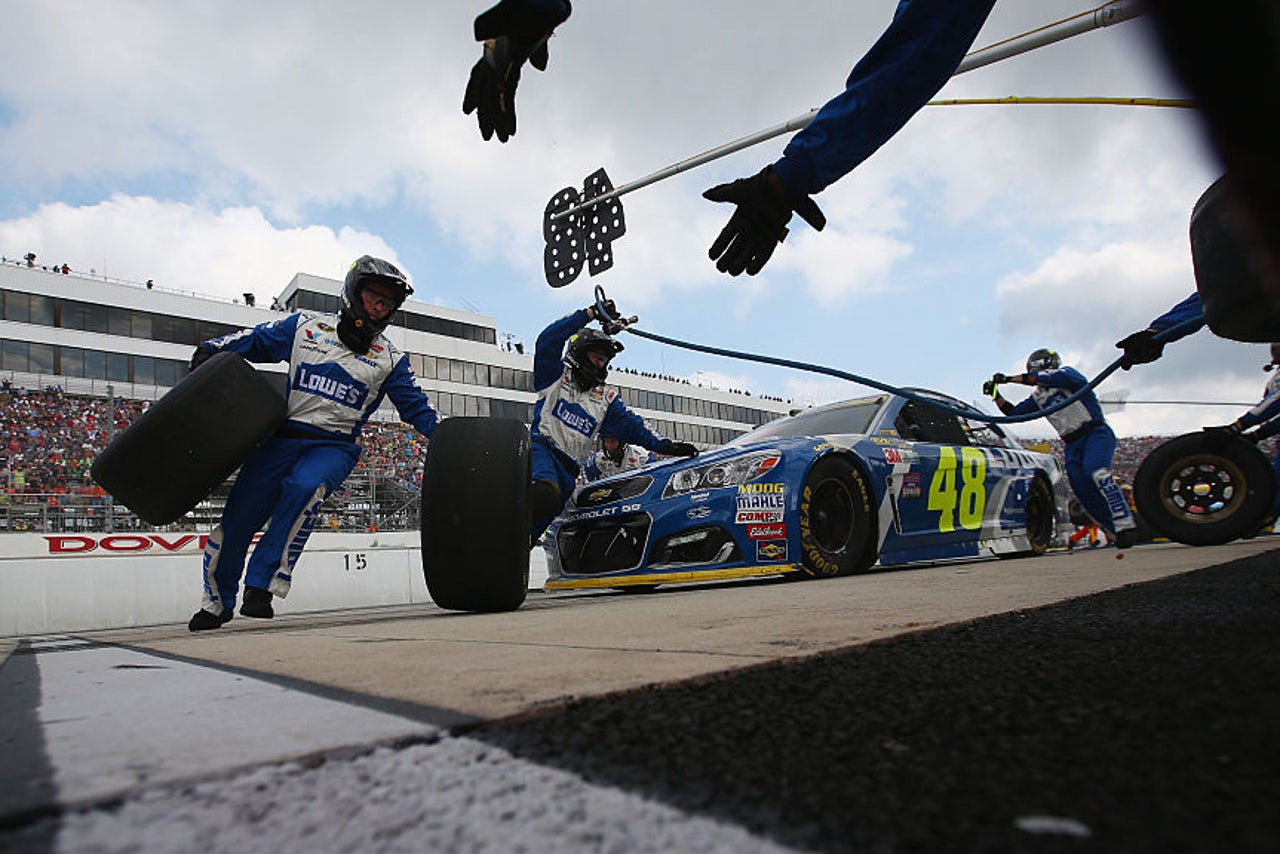 For much of the afternoon, it seemed like old times at Dover International Speedway.
Jimmie Johnson, a 10-time Dover winner, had the powerhouse No. 48 Hendrick Motorsports Chevrolet out front in the Citizen Soldier 400 and he was on rails clicking off laps at a furious pace.
Clearly the fastest car in the race, Dover victory No. 11 looked like it was in the bag for Johnson and his team.
And then it all came undone.
On a Lap 277 pit stop, one of Johnson's crewmen stepped off the pit wall too soon, which is a pass-through penalty. Johnson dropped from the lead to a lap down, barely in the top 20 and that was it.
A simple mistake meant defeat was snatched from the jaws of victory.
Martin Truex Jr. went on to win for the second time in the opening round of the Chase for the Sprint Cup and Johnson finished seventh in a race he should have won.
And yet, Johnson advances into the Chase Round of 12 with 3,000 points, the same number that Truex and the other 10 remaining Chase drivers have.
When the race ended, Johnson said the pit road mistake was partially his fault because he had to slow up to let two cars exit the pits in front of him.
"Unfortunately, it threw the rhythm off on the pit stop and it sounds like a guy came off the wall too soon," said Johnson. "It just goes to show anything can happen."
So it was, in the vernacular of NASCAR, one of them bad news-good news deals.
The bad news for Johnson is he lost, which he understandably wasn't happy about.
"Seventh is decent, but I feel like we let one get away today," said Johnson.
The good news is he had a rocket ship for a car, which could bode well for his chances at a seventh championship and the rest of the Chase.
"One got away. I guess that's the freshest thought right now," said Johnson. "But we want to be there for the war. We lost the battle today, but to be able to transfer and move on and only lose one lap having to serve that penalty just because we had such a strong car," was a very good thing.
Johnson was a lap down at the end of the race, but closed right on Truex's bumper. I asked him if he was trying to make a statement and Johnson's answer showed a veteran's perspective.
"I ran him down from being pretty far back and being a lap down," Johnson said. "At first, it was a statement and then I got there and I was like, 'Man, the only thing that can happen here is something bad and me not transfering, so just chill out.'"
That Johnson did and now, he's off to the second round of the Chase.
---
---