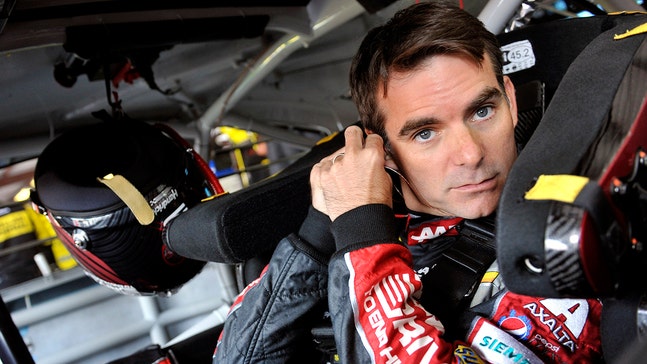 Jeff Gordon not ready for retirement; wants to be a Sprint Cup champ
Published
May. 7, 2014 4:30 p.m. ET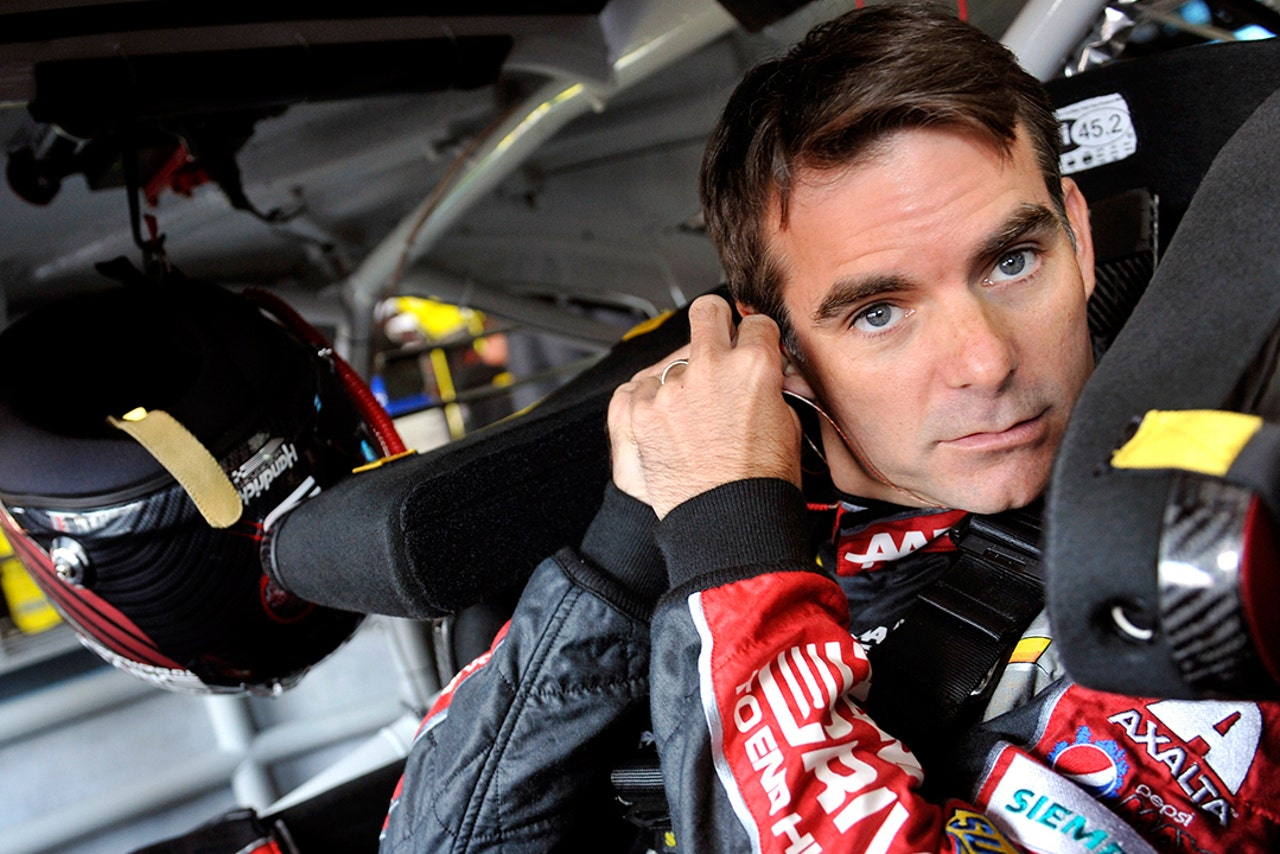 Jeff Gordon has accomplished much in his two-decade career in the NASCAR Sprint Cup Series: four championships, 88 career-wins, three Daytona 500 wins, four Brickyard 400 victories, and career-earnings nearing $140 million.
Yet there is one thing Gordon wants to accomplish before hanging up his helmet for good, becoming a Sprint Cup Series champion.
While he may be a four-time champion, Gordon's four titles came under the Winston Cup banner -- something he wants to change in a bad way.
"I've never won a Sprint Cup," he said Wednesday at the NASCAR Hall of Fame. "I get called a four-time Sprint Cup champion all the time, but I don't think of myself as that. When I walk into the shop, when I walk into the room at my home where the trophies are displayed, I see four Winston Cup trophies up there. I'm very proud of those, but there's not a Sprint Cup.
"It's not just the trophy, it's the format and the competition," he added.
In addition to the reward of finally earning that Sprint Cup trophy, Gordon says having his wife, Ingrid, and their two children experience a championship season would be "as good as it could possibly get."
The driver of the No. 24 Chevrolet is certainly off to a good start through the first 10 races of the season. With four top-fives and seven top-10s, Gordon is leading the series standings heading into this weekend's race at Kansas Speedway for the fourth-straight week.
However, Gordon has yet to find victory lane in 2014. With wins meaning much more than leading the points, Gordon knows if he wants to be a serious contender for the Sprint Cup Series trophy at the end of the year, he and his Alan Gustafson-led team need to find victory lane.
"It's great to have the points lead, but it's the least important season I've ever seen leading the points," Gordon said. "It doesn't mean anything compared to previous years."
Scoring those elusive victories is the only sense of urgency Gordon has right now. The 42-year-old veteran is not concerning himself with questions of retirement or looking ahead to the future just yet.
"Five or six years ago, my back was hurting me, I was thinking this is probably coming to an end," he admitted. "I was just in pain in the car. I wasn't winning as much. You just start to think, 'Is this a sign?' 'Maybe I need to think about doing something else, that next step.'"
After the former champion worked hard on recuperating his back, his mindset and performance turned around.
When weighing retirement versus continuing his career, Gordon says his main criteria are being healthy, staying competitive and having fun.
"Right now, I'm enjoying it as much as I've ever had. I'm not really thinking about what the next step is," he said. "Don't get me wrong, over the last five or six years I've thought a lot about it. So, it at least has come into my mind where I can think and plan a little bit for that day when it comes, but I'm not sitting there picking a day, (saying) this is it."
Yet that date is approaching, whether he likes it or not. Every career eventually comes to an end, and Gordon is nearing closer to his.
"I know that time is running short," he said. "I can't say I'm sitting here concerned about it. I've had an amazing career. I've accomplished more than I ever thought that I would."
Running well and competing for the title are easy ways to put retirement in the back of the mind, he explained.
"I think it's just part of my personality or maybe part of a racecar driver's personality that I don't look too far ahead," he said. "I worry about the things that I can control. Right now the things I can control is that racecar on the weekends, working as hard as I can with the team to get the best results."
If those results can lead to wins, and those wins lead to a strong Chase, 2014 might be the year Gordon finally becomes a Sprint Cup Series champion. 
---
---